Hello
ABOUT THE NEST
Hi there good looking,
Welcome to the nest. Let us show you around the coop…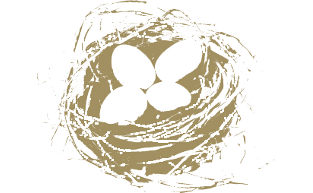 WHAT
The Good Guide is a luxury lifestyle guide showing off the best in the nest. The Local Hunter lovingly produces The Good Guide Brisbanefor the conscience urban collective.
We are like the little black book for lifestyle secrets only locals know, except we come in many different fun colours! We want to get in your pants, we are with you on the move & fit in your pocket & little skinny jeans (24/7 access to our digital nest). Yes, we're your best friend with benefits, always up to show you a good time, but no strings attached.
Or maybe think of us like The GodFeather - The Good Guide is your number one hit list of where's hot right now. We want you to have the time of your life.
The Good Guide originally hatched in June 2010 at the back of the Ryan Renshaw Art Gallery in Fortitude Valley, and has since grown a loyal and growing flock of over 1.12 million annual cross platform followers. The Local Hunter now proudly produces The Good Guide. We are here to curate life styles to the best in the local nest.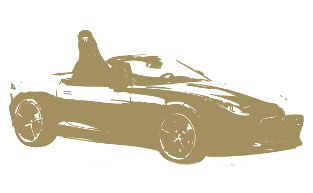 WHERE
You can find the printed guide in any business listed in each seasonal guide, most inner-city Brisbane boutique and five star hotels, cinemas, galleries, info centres, selected real estates and everywhere that matters.
The guide is online, a flip book and we update news daily to keep you on the pulse. So wherever you are connected to the net on your device, we are with you on the go for your busy lifestyle. You can rely on us for a good time and we'll be there!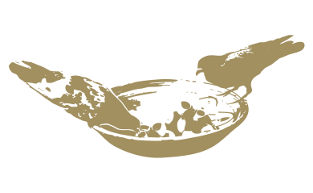 WHEN
The Good Guide is a seasonal guide to the best in the nest. Yes, that's Spring, Summer, Autumn and Winter.
We are more than just a gorgeous printed guide with a gold pigeon on the front. We are there for you 24/7 with our digital nests with our online guide, digital flip book, blogs, e-newsletter, social media and more.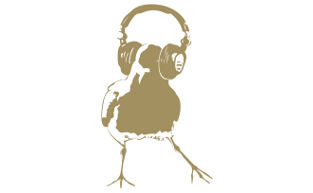 WHY
Our mantra is local is lovely. You want a good time, then let us show you the way. Life is all about choices. We want people to choose local, choose independent and to choose the good life.
We connect, collaborate, create and care about community and culture. We are about ideas, innovation, sustainability, creativity, meaningful lifestyles without compromising style. You can have your cake and eat it too. Dare to dream big…
Our goal is to spread our wings to connect our nests with local culture. We want to create glocal goodness and support dreamers everywhere (yes, glocal is a word - think local on a global level - you can support local wherever you are!). We are all one tribe (Will.I.Am & the Peas's sing it best yo), and have one life so follow your dreams and represent like the high flyer you are.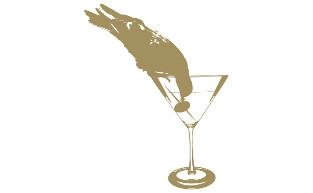 WHO?
The Local Hunter lovingly produces The Good Guide. Independent and powered by a passionate flock of locals who spend most of their time taking one for the team - eating, drinking, dancing, shopping and exploring. It's a hard job, but someone has to do it! We are lifestyle curators, here to help you live the good life (hence we are The Good Guide!).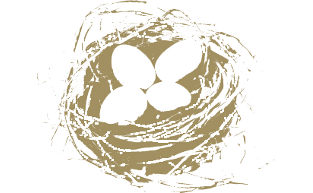 BRISBANE NEST
Editor | Lifestyle Curator | This email address is being protected from spambots. You need JavaScript enabled to view it.
Memberships | Advertising | This email address is being protected from spambots. You need JavaScript enabled to view it.
Editorial Submissions | This email address is being protected from spambots. You need JavaScript enabled to view it.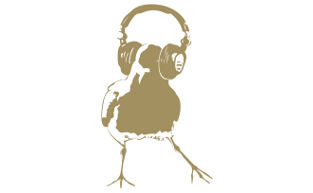 The Bird Bloggers
Kylie Dadson, Susie Hicks, Amy Teixeira, Jennifer Anderson, Claire Rosenberg, Maggie Barron, Stacey Freebody, Vanessa Fang, Mikhail Hanney, Susan Haines, Harriet Persse, Alexandria Crooks, Amber Ryan, Anna Clothier, Eleanor Dups, Jake Harrison, Elle Harrison, Emma Ryan, Heidi Arni, Jessica McPerson, Lucy Kennedy, Claire Rosenburg, Tina Walsh, Wayne Shelley, James Parrish, Jackson Sullivan, Haydn Hall, Jenna Suffern, Brendan Maclean, Caitlin Lloyd, Hana Carlson, Annabelle Marsh, Eamon Webb, Jade Chapple, Lauren Tilley, Sarah Lawrie, James Shanley, Danica Smith.
The Pigeon Paparazzi
Pippa Musso, Kimi Liddell, Amy Teixeira, Jenna Suffern, Caitlin Lloyd, Kylie Dadson, Claire Rosenburg, Samantha Burnett, Vanessa Fang, Bodhi Mary Hunter, AXL Imaging, Rebecca Boots, Soulbridge Media & Olivia McKay.
P Plate Pigeons | Interns
Shilagh Tobin, Christa Muller, Nicholas Atkins, Kelly Lu, Katie McIntyre, Anna Guevarra, James Brewer