How to spoil your Mum this Mother's Day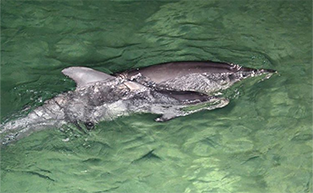 Does your mum fall into the 'hard to buy for' category? You're not alone! Typically Mother's Day is all about flowers and chocolates… but what about spoiling her with something a little more off the beaten track?
Tangalooma Island Resort's new day cruise packages will give your mum the one thing she really wants… to be surrounded by her loved ones all day long. Best part is, you can tailor your day trip to the types of activities you're mum would most enjoy to make sure the day really is all about her!
Regardless of whether she wants to relax and unwind, explore and enjoy a fast paced adventure or encounter rare experiences, we've got just the activities to make this Mother's Day one to remember for the whole family.