11 Bars & Restaurants to Cure Your Monday-itis
Sip, sip hooray!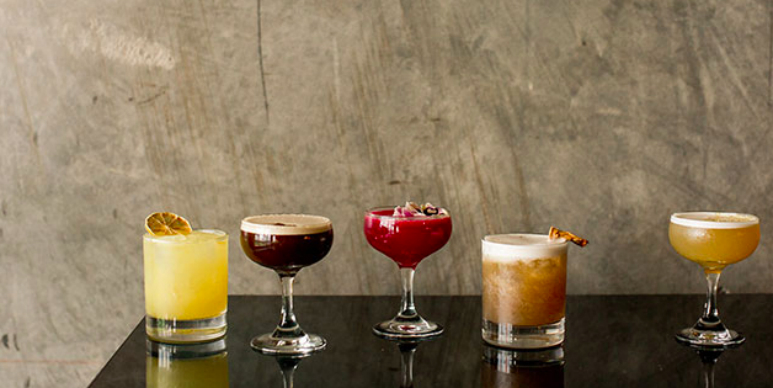 There's no doubt that Monday's are a little boring. With the week just starting, it's hard not to feel down in the dumps and catch a case of the Monday night blues. If you're feeling a bit of champagne from the weekend being over once again, check out one of these locations that are open Mondays.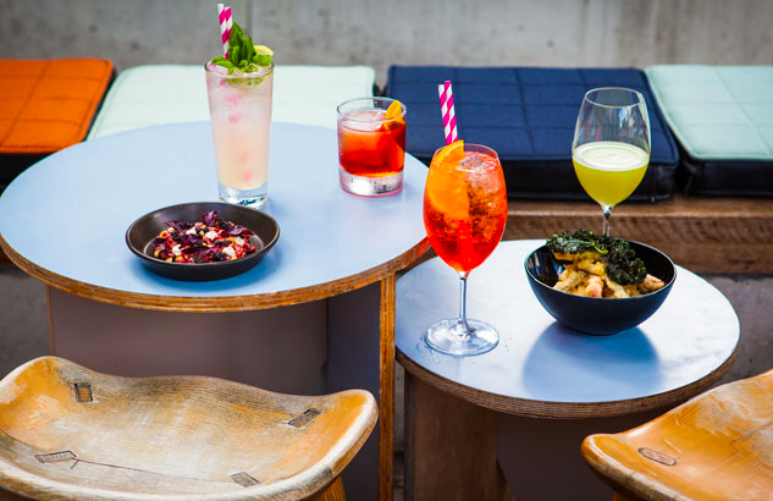 You'll be occupied until Tuesday rolls around. Gerard's Bar is tucked away behind the hustle and bustle of Brisbane, with Spanish style eats on offer. Take a step back in time and admire the great food, delicious drinks and excellent service. This is definitely a place where you want to be spending your Monday nights!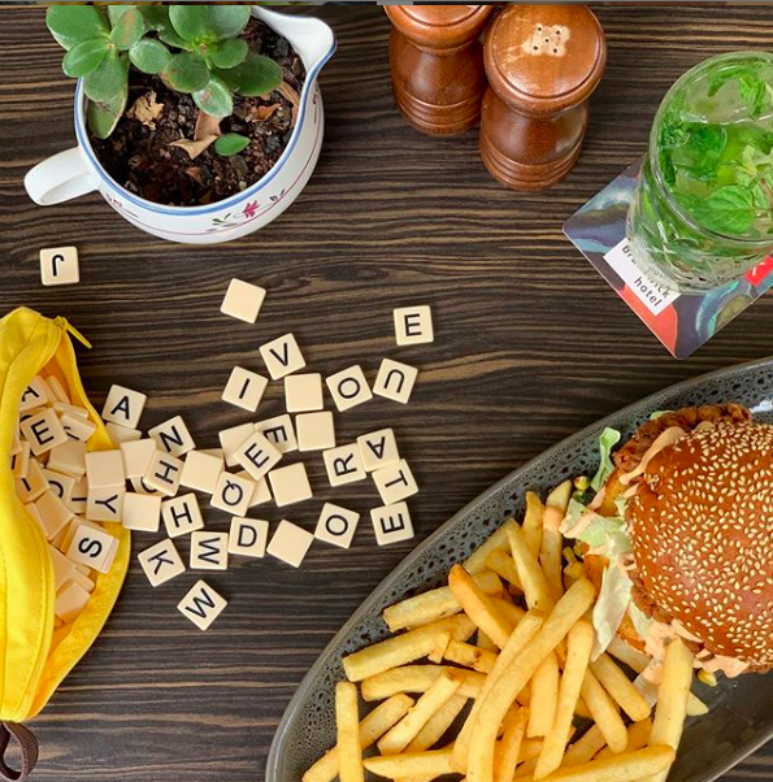 Start your week off right with a good pub feed. Whether you're looking for a tender steak, warm pasta, or some other ever-so-popular pub food, you'll be satisfied here. With its mix of historical and contemporary style, you'll be getting a sense of déjà brew as soon as you step inside.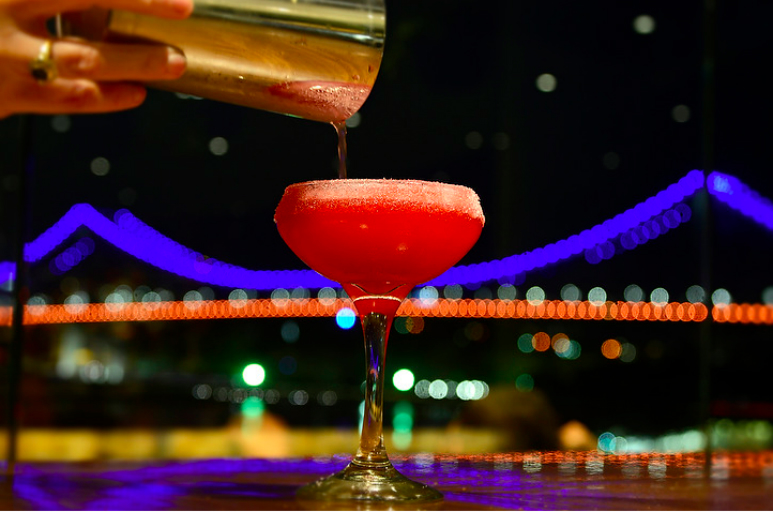 Blackbird Bar & Grill is the perfect cure for your Monday-itis. Take a step into the bar that's inspired by The Great Gatsby and the Roaring Twenties. The expansive space, extensive menus and 180-degree river views will make you forget that you have to be up again for work tomorrow. Enjoy their seasonal bar menu and well crafted, complex drinks.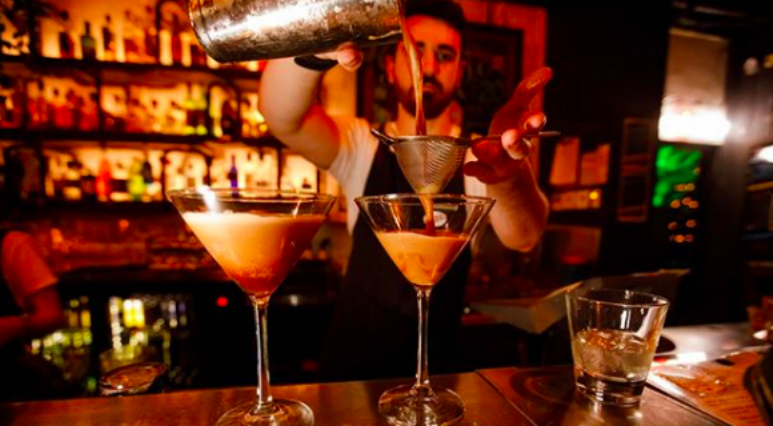 Take a step into the Valley's rainbow oasis and forget about all your Monday night worries. This Brisbane icon has definitely witnessed a few parties in her time, but now it's known for being the perfect location for Monday night casual drinks with your mates. What a grape way to start the week.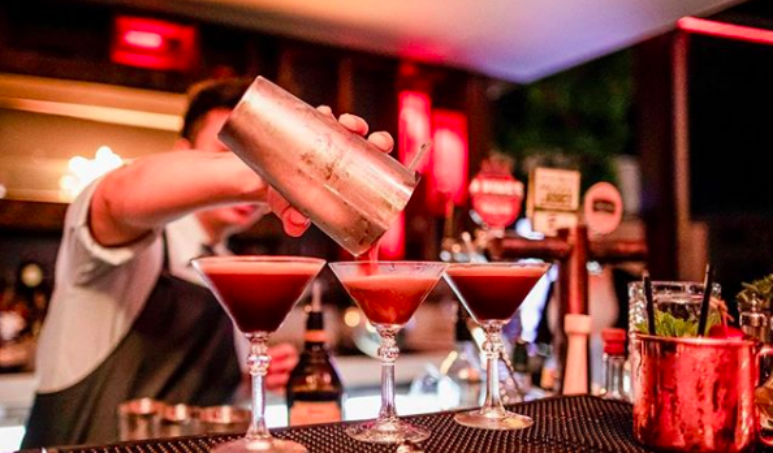 I know that Monday can be an uphill bottle. You need somewhere to cool down and treat yourself. Head down to Soleil Pool Bar in South Bank and soak in the cool Miami vibe while sipping your carefully crafted cocktail. This is a no-brainer for a Monday night must do.

Brewski [Brisbane City]
Calling all beer lovers, get ready to take a step into craft beer heaven. With a name like Brewski, I think it's pretty clear what's on offer here. Bold beer and bangin' food. If that wasn't enough to convince you, Brewski's awesome bar menu is two-for-one on Monday nights. Yes, please!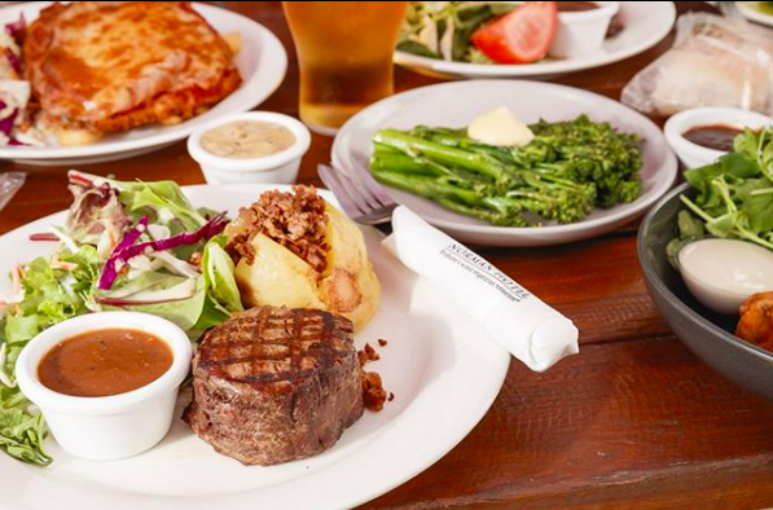 Ah, yes. Brisbane's worst vegetarian restaurant. If you're feelin' like a meaty Monday, this is your place. The Norman Hotel will provide you with a laid-back atmosphere to enjoy your classic pub feed. You must be an udder idiot to not spend your Monday nights here.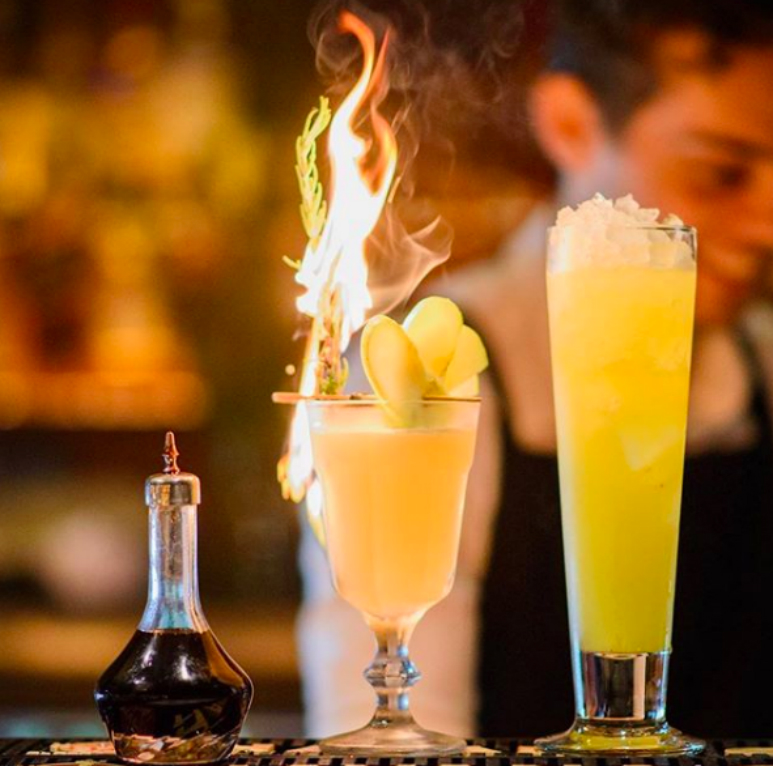 Elixir [Fortitude Valley]
Nestled above Fortitude Valley, Elixir offers a hidden tranquillity, avoiding the hustle and bustle of a busy Monday night below. This exclusive rooftop sanctuary with its magnificent natural design makes the perfect setting for winding down after a busy day at work.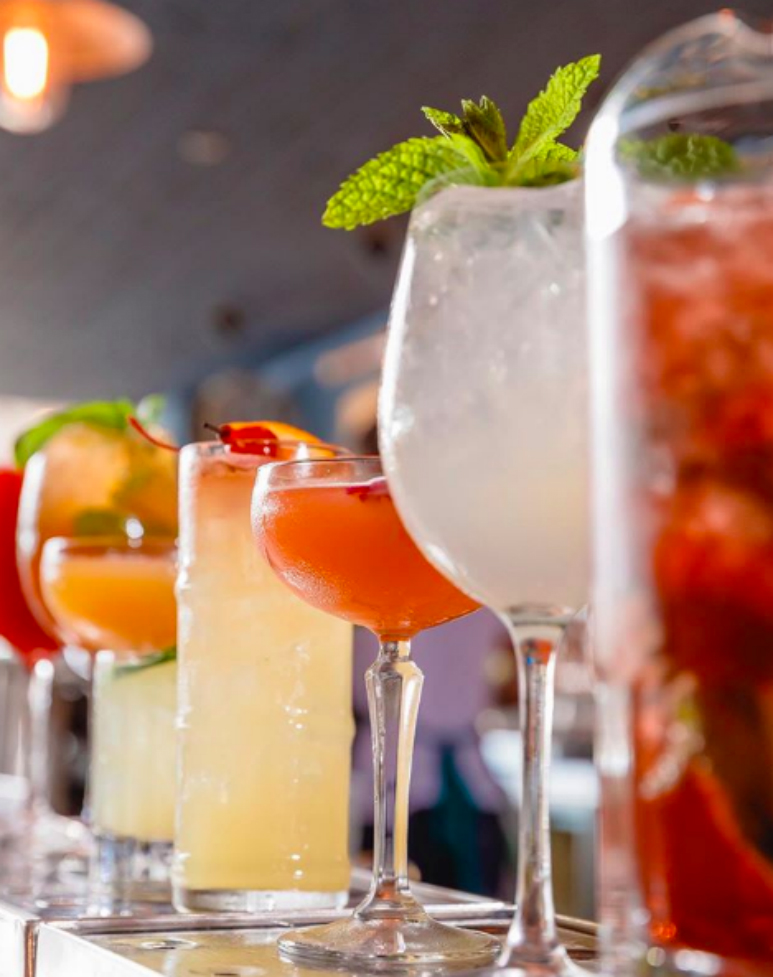 The weekend continues at Riverbar & Kitchen. With spectacular views, delectable food and an extensive array of drinks, this beer garden is perfect for any time of the day or night. How about celebrating the start of a new week with a pizza with a cocktail? Sounds like a gouda time. Swing by with your mates and soak up the beautiful Brisbane lifestyle.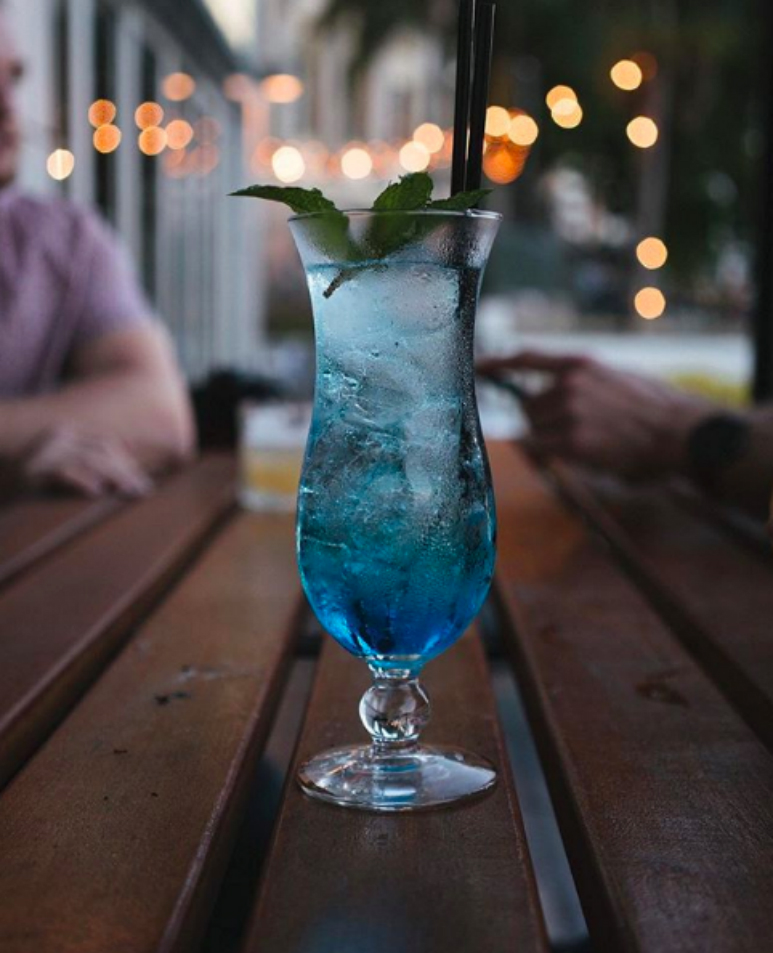 Feeling something a bit more sleek and upscale? Alchemy Restaurant & Bar is just for you! The schooner Monday's over, the better. And heading to Alchemy Restaurant & Bar will make the night fly by. Their extensive wine list will have you counting down the hours until you're out of work and taking your taste buds on a world adventure.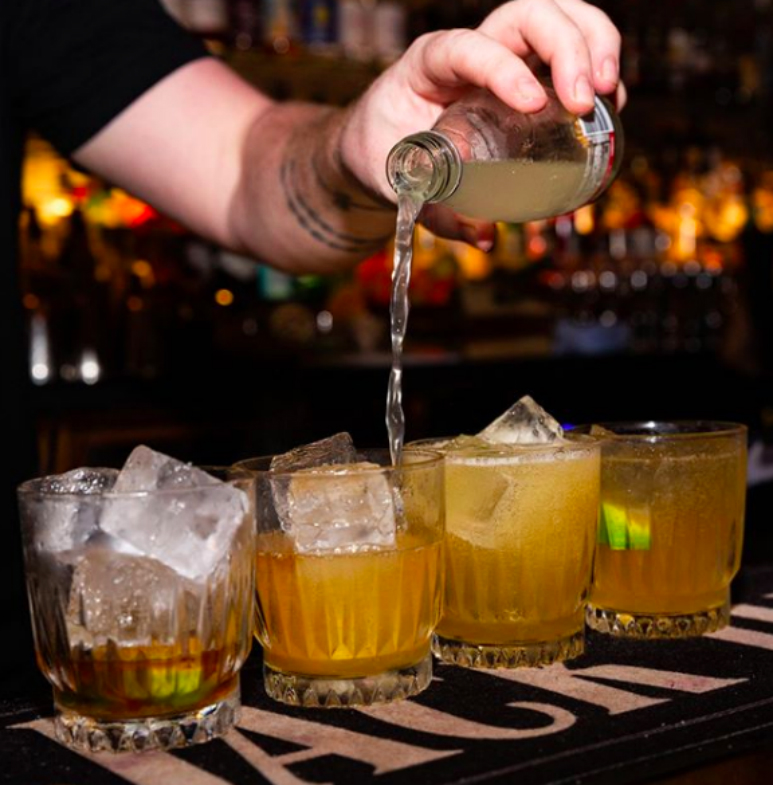 Brooklyn Standard is a NYC inspired laneway bar with bold booze and live music every night. With an extensive and well-curated drinks list, Brooklyn Standard is the party you want to be at. With bands of all genres and an American-inspired food menu to get your taste buds dancing, you'll feel like the weekend never left.
Booze, live tunes and delicious pub food on a Monday night? Cheers to that! I couldn't think of a better way to start the countdown to the next weekend. If you and your mates want a way to celebrate the first day of the week being over, check out one of these bars and restaurants!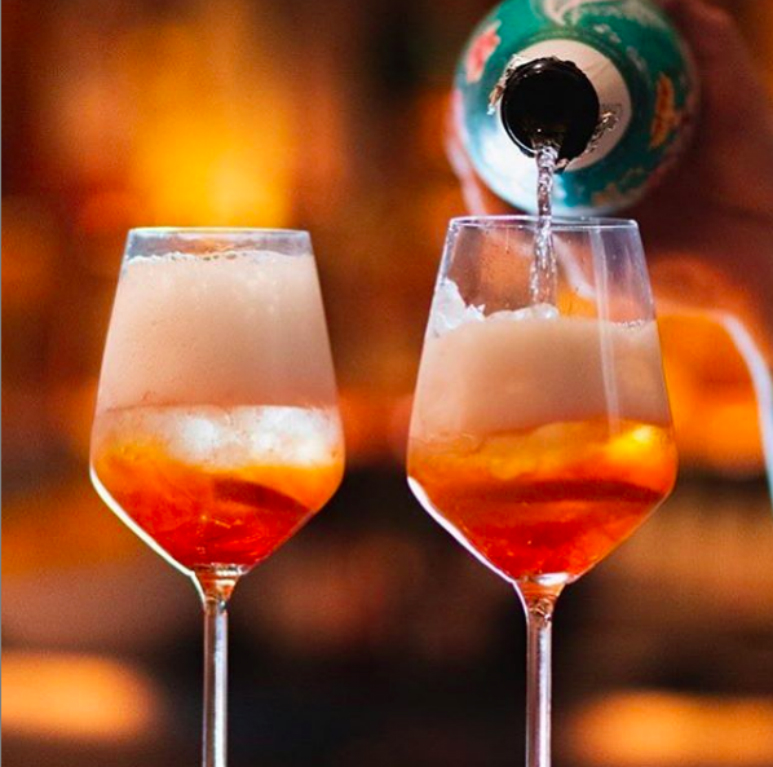 About the Author

An avid traveller and currently trying to find an excuse to go back to Europe. If you need me, you can find me either at a concert or event in Brisbane or the GC, or at home with my dog. I'm always trying to find an excuse to go out and try a new restaurant or café, so if you need to bribe me for something, there's your chance.