18 MUST TRY DISTILLERIES ONLY A DAY TRIP AWAY FROM BRISBANE
Be the first in the know and uncover some of these little-known locations a hop, skip and jump from home.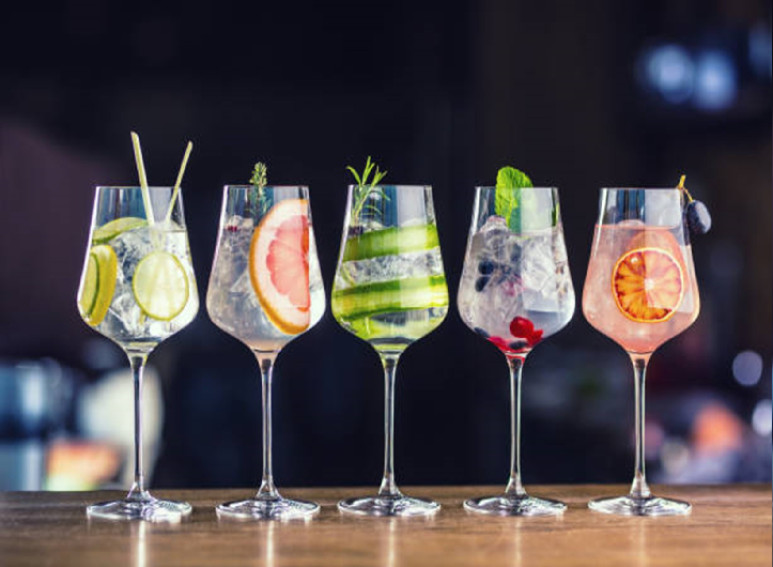 Ah the day trip, where drinking at 10am in the morning is perfectly acceptable.
The boarders might be open but all that means is that visitors are flocking to the sunshine state to partake of the sun and sand. But let's face it, why do we need to leave when we have everything we need for a good day out right on our doorstep. So, with that in mind we have curated a list of some of the Southeast Queensland's best distilleries, all located within two hours' drive from Brisbane for your next day out (just don't forget your designated driver for full enjoyment purposes).
BRISBANE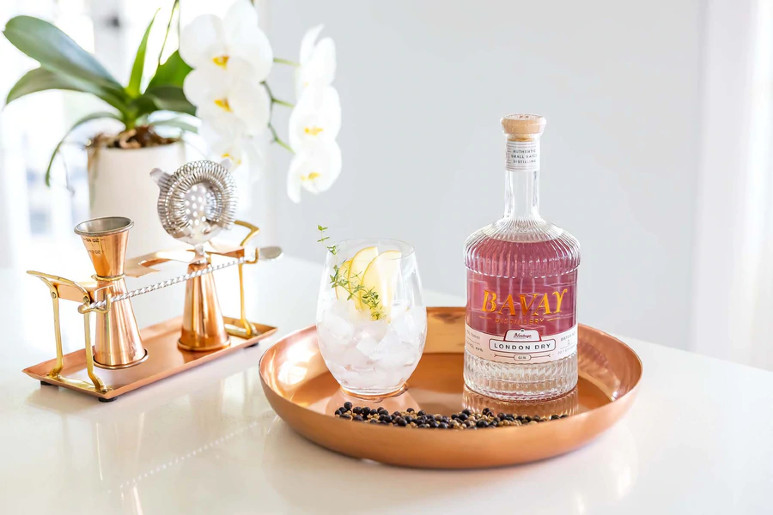 📷: @BavayDistillery
Location: Morningside
We can't promise you will see Marty McFly or Doc Brown during your trip, but a visit to this heritage listed 1920's factory should most absolutely be on your to do list. Bavay, producers of small batch gin, vodka, rum, and whisky, honours the creation of spirits in the same manner they were created 100 years ago, so a true trip back in time experience. So put on your best flapper frock (don't worry that's completely optional) and head down to the whole new Heritage Quarter precinct, order some bar bites and delight in the many cocktails featuring their specialised potions.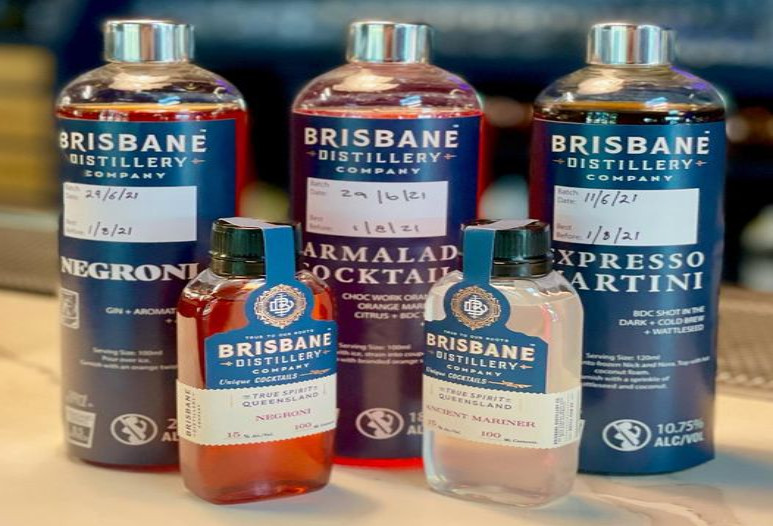 📷: @Bstill
Location: West End
Gin, Rum and Vodka, Oh My! Brisbane distillery is the gift that keeps on giving by not only offering grain to glass libations, meaning they distill everything onsite from scratch. But they also offer free tastings and a five-page cocktail menu. If that's not enough, keep an eye out for their free refill offer on selected spirits to be redeemed at the distillery, certainly enough incentive to plan a return trip for. They also have a gin school for those who can't get enough, which teaches you create the perfect custom gin from 180 different botanicals. You will leave feeling gin-vincable.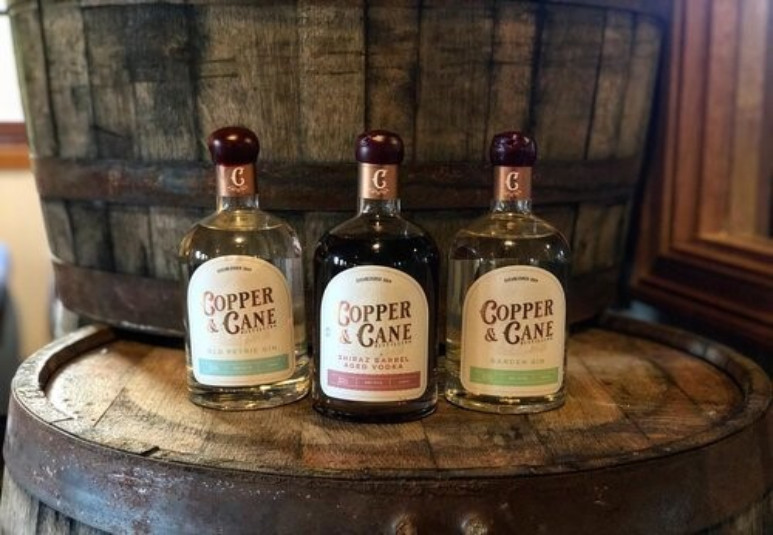 📷: @Copperandcanedistilling
Location: Old Petrie Town
A Friday night favourite of the locals for some time now, you won't be disappointed in taking a trip to the historic village that is Old Petrie town and enjoying one of Copper & Cane's small batch gins. These gin-tastic blends are created from native botanicals, many of which are found from the grounds themselves but If you still want a little something different don't leave without sampling the Barossa shiraz barrel aged vodka which has rave reviews! Sync your trip with the Old Petrie town markets held on the last Friday of every month for a sip and shop night out.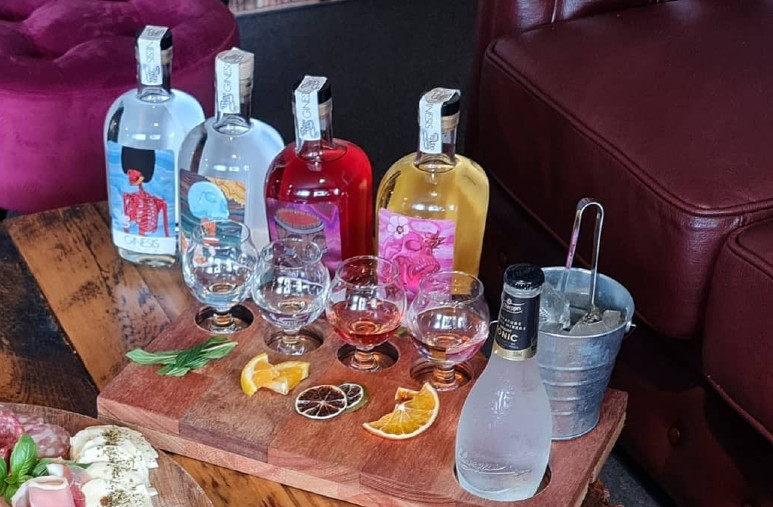 📷: @Whiteliesbrewing
Location: Sumner
This little creator of all things beer and gin is well worth the visit of you are on the South-Western side of Brisbane. Located in an industrial area, don't worry there is still plenty of activities to while away the hours, with arcade, card or board games available. On their distilling side there are six gins that must be tried, and all of these single batch, double distilled drops have their own distinct taste and story. From the time-honoured style of the London Dry Gin through to the Wasabi Infused Gin, which despite, the name is less vicious than you would imagine; for those of you who like to cry with your drinks. you will have a hard time selecting where to start.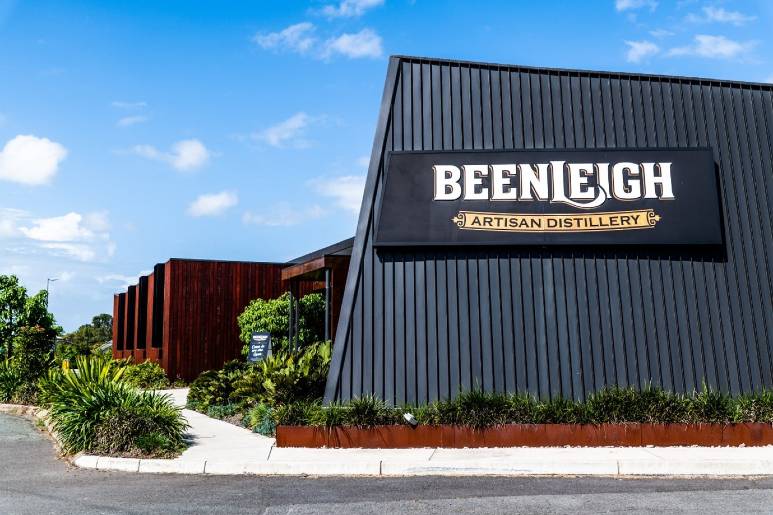 📷: @Beenleighrum
Location: Eagleby
It's a rule of rum, that the Beenleigh distillery is the place to come. Home to Australia's original rum, the Beenleigh Artisan Distillery is located somewhat surprisingly in the suburb of Eagleby, next door neighbour to its namesake suburb. However, as the oldest registered working distillery in the land of Oz this may have something to do with changes to mapping rather than any confusion on the 1884 founder's part. With a visitor centre alongside the original eye-catching red barn, you can sample a their rums and liquors seven days a week. While distillery tours have been yet another victim of the pandemic for the moment, it's still well worth the visit to try before you buy before stocking up on your favourite.
GOLD COAST HINTERLAND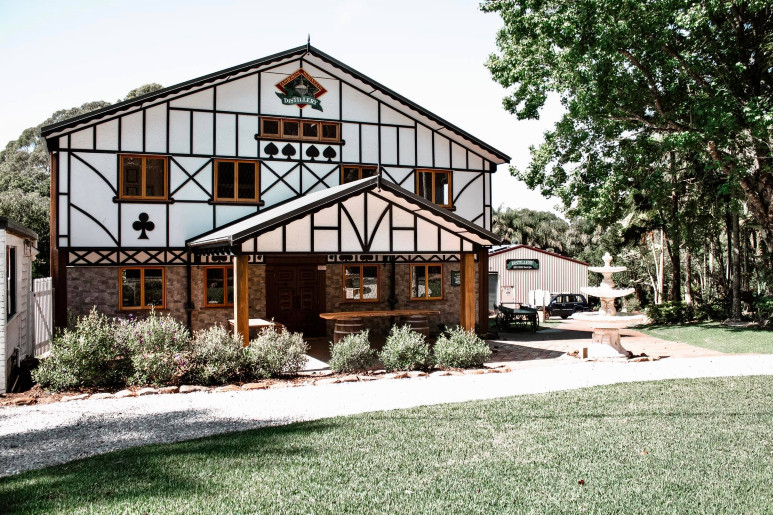 📷: @Tambourinemountiandistillery
Location: Tamborine Mountain
Drive for the scenery – stay for the booze. Settled within Tambourine Mountain, a spot worthy of a day trip or weekend away itself, this distillery is not to be missed. With well over 300 international awards, it has everything on offer from rums, gins and vodkas to schnapps and liquors in every flavour imaginable. You can book a tasting session which include four liquors and spirits of your choice or enjoy a decadent cocktail and snack in the cocktail bar and rainforest garden. With ambience like this, you may just find yourself staying awhile.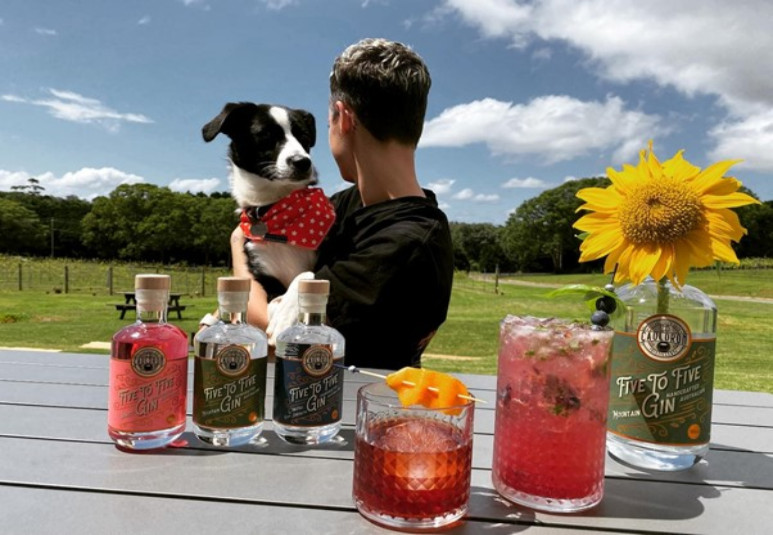 📷: @Cauldrondistillery
Location: Hartley Road Winery Precinct, Tamborine Mountain
Get in quick so you can brag you have already been there done that, when people start telling you about this new distillery that has been named as one of the top ten destinations to visit in 2022 by lonely planet. Bring a picnic blanket and pack your poodle or drag your dachshund to relax in this dog friendly venue while snacking on their mountain inspired bar food and imbibing their award-winning gin, their Five to Five range. Because it's always 5pm somewhere…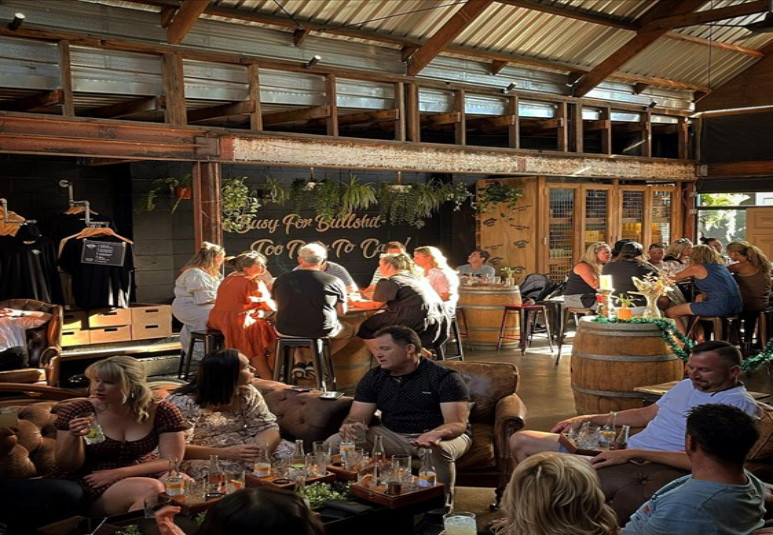 📷: @Granddadjacks
Location: Miami (and Brisbane)
No this is not your grandparent's pub, but rather a funky craft distillery that specialises in recreating family recipes of Gin, Vodka, whiskey, and Liquor in memory of owners David and Luke Ridden's Grandfather and Great Grandfather, Jack. Boasting two sunny sites in Miami and Albion, the Miami location is inspired from Grandad Jack's career as a barber and is styled in the traditional manner of an olde time barbershop for those wanting to feel like you are going back to the time where the local barber was the place to be, um without the depression era that came with it. The Albion location is reminiscent of Jacks favourite off duty place, the greenhouse, which for an old guy is very 2022. There is no question though, that both distilleries are worth a visit with all spirits made on site and available for viewing through their tours or the tasting room which open on the weekends, or head on down to their Miami location midweek and partake of their intimate distillery experience where you can make your own bottle of gin.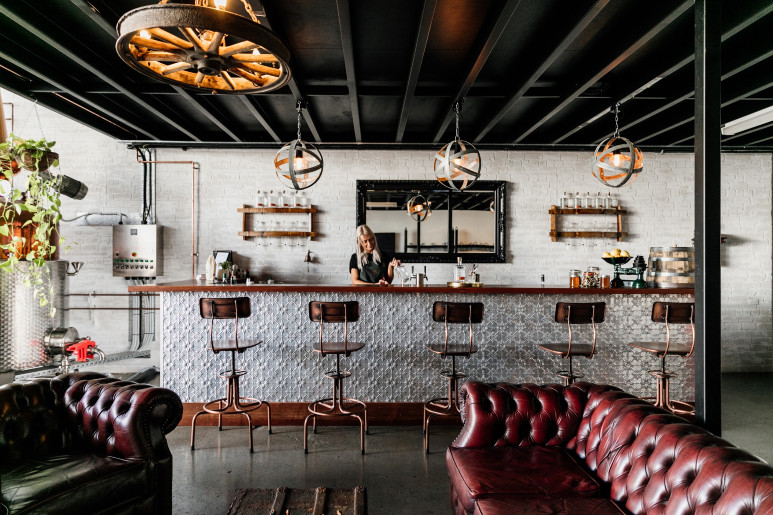 📷: @Wildflowergin
Location: Varsity Lakes
To bee or not to bee, that is the question! But there is no question that you need to make a trip to this award-winning distillery. Creating gin from their very own back yard honey and infusing this into their onsite signature cocktails, is simply one of the reasons to head on down. Apart from their signature range, the crafty creators at Wildflower also produce limited releases throughout the year. Currently this includes a Rescue Gin which honours the fact their distillery is both dog friendly and their love of all things canine, with $10 from every bottle sold being donated to support the Animal Welfare league, you can feel good about reaching for this tipple. Or try their lamington vodka distilled from local strawberries, cocoa and coconut for Australia Day, truly dessert in a glass.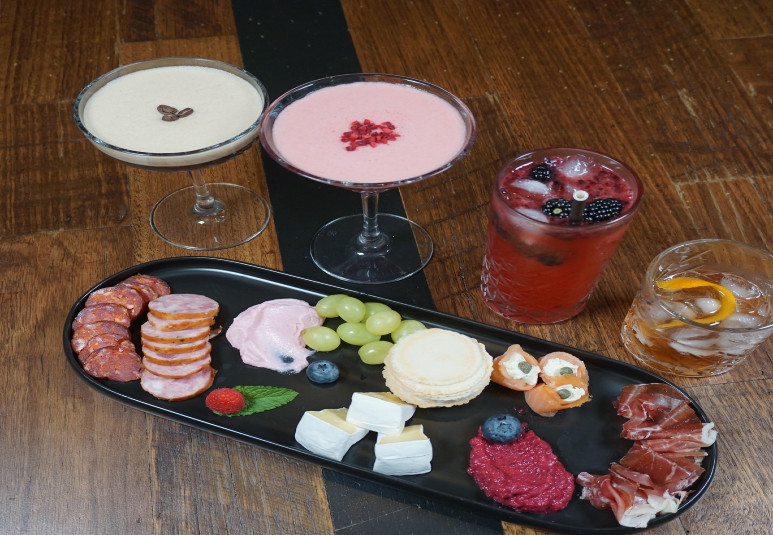 📷: @Panezski
Location: Molendinar
Vodka may not be the answer, but it's worth a shot. A polish shot in fact. If there was ever a reason to make a special day trip, Panezski distillery is it. The polish have what is considered to be some of the best vodka in the world and owners Paul and Vanesa Chapman have continued the small batch polish distilling tradition with their Australian made versions. Currently being sold exclusively from their cellar door. Guests are encouraged to become family by entering the speakeasy style distillery to partake of the vanilla scented wheat or rye vodkas. There is also gin, triple sec and polish beer available alongside a range of cocktails to try with an in-house cheese platter for those you just aren't ready to leave.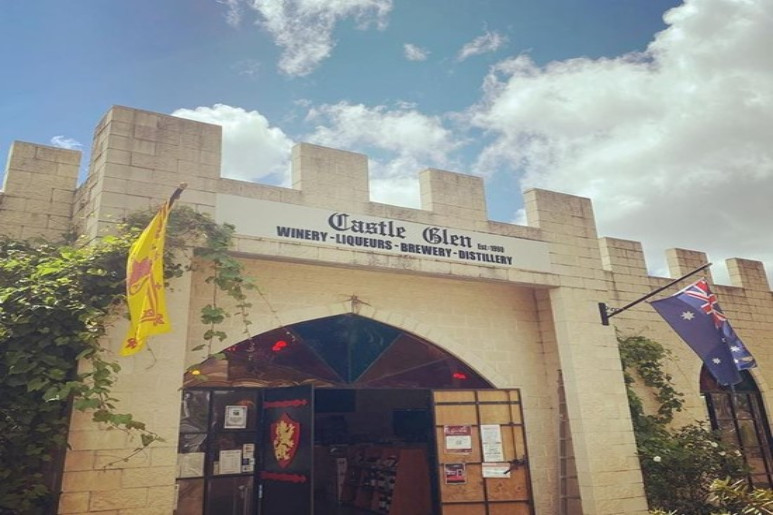 📷: @CastleGlenMountTamborine
Location: Tamborine Mountain (and Montville, and Summit)
If you like your beverage like your medieval cities- fortified, then this is the place for you. Bad dad jokes aside, Castle Glen cellars allows you to live out all your courtly fantasies as you step foot into their castle shaped cellar store. stocking a huge range of liqueurs, wines, ports and ciders – all preservative and chemical free and produced on site at their Summit distillery, they boast names you just have to try, such as their Dragons Kiss (and other things that rhyme with kiss but are not as print friendly). This is a must try on any distillery bucket list. If you can't make it to Tambourine mountain, this award-winning distillery also has two other locations, the O.G in the Granite Belt as well as a Montville Cellar door all offering the discerning drinker tastings onsite.
Speaking of locations north of Brisbane, if you decide to visit Castle Glen's Montville cellar, add some of these amazing places to your itinerary:
SUNSHINE COAST HINTERLAND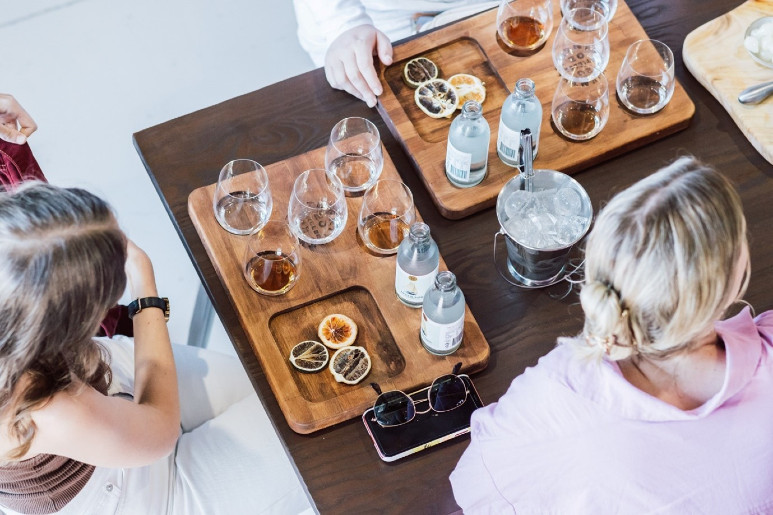 📷: @2020Distillary
Location: Cooroy
If the name alone gave you nightmares, don't fret, this distillery was named for 20 20 vision, not the disaster that was 2020 the year. Just 25 minutes from Noosa or 1.5 hours from Brisbane this producer of whisky, gin and seltzer's focuses on delivering high end spirits made from high quality ingredients. All brews are created the 'old fashioned way' by smell and taste to ensure a true quality product before being hand bottled and labelled. Ask for a gin flight to get a range or samples or move straight into their very extensive and specialised cocktail list for something a little different.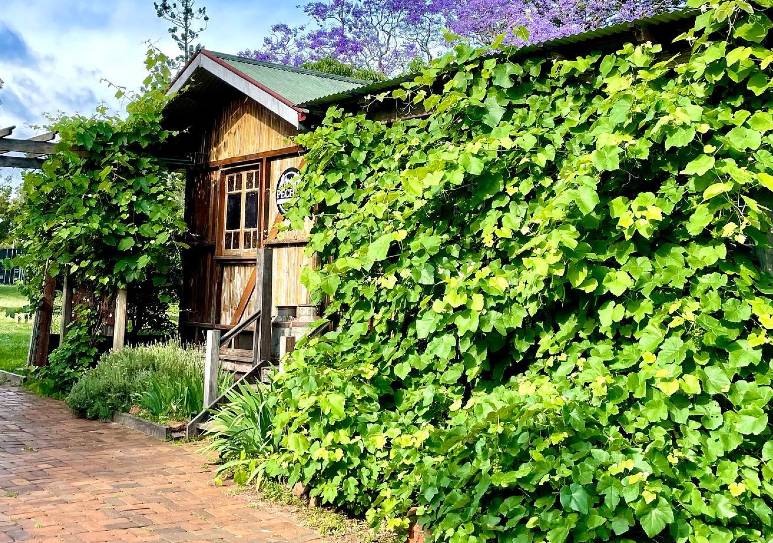 📷: @PecheyDistillingCo
Location: Pechey
Ok, we admit from Brisbane this one is a bit of a trek, being located two hours west towards Toowoomba, but if you are in the area this artisan micro-distillery is definitely worth a stop in. This still working farm opens its distillery doors once a week on Saturdays and the owners are passionate about using local ingredients including their own onsite heirloom citrus trees and honey from their very own hives to create some memorable gins and vodkas. So squeeze the day and make a stop at the cellar door which offers tastings of all products for a small fee and once your stomach and while the distillery does not currently offer food onsite, once your tummy rumbles make tracks to one of the plethora of High-Country Hamlet restaurants and cafes to partake of in the area to ensure your bellies are full.
📷: @Beachtreedistillingco
Location: Caloundra West
Holy Quokkamoly batman, Caloundra's first, and currently only, distillery opened its doors in 2021 and has not slowed down since. Producing a range of small-batch, handcrafted artisan gins and vodka using native Australian botanicals and certified organically grown sugar cane, and with labelling that is beyond adorable (Quokka gin anyone?) You will want to buy a bottle to drink and a spare to display. So don't be a qoukkward and visit the store or take a tour, you may even be lucky enough to run into local distillery pup shadow as he is hard at work for that extra dose of cuteness.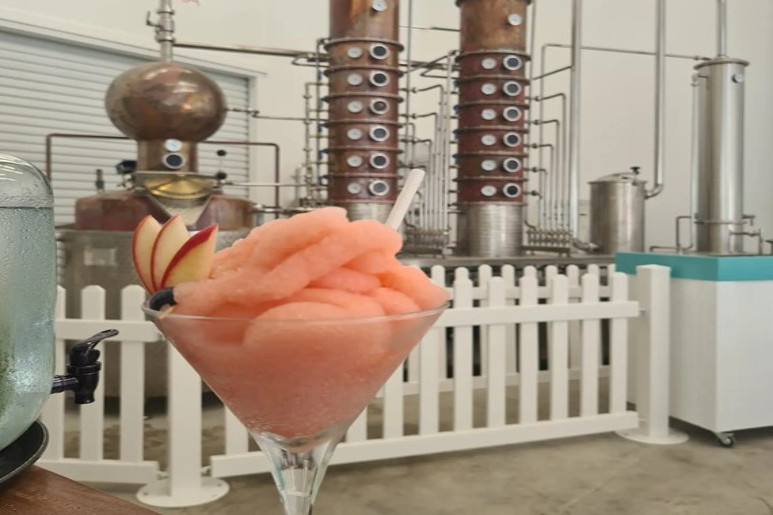 📷: @ParadiseRUM
Location: Warana, Sunshine Coast
Paradise Rum, or as locals know it, home of the fun rum is a vibrant family-owned distillery that specialises in Caribbean style rum alongside some vodka and gin goodness. With events on every week such as wing it Wednesdays, Friday happy hour and live tunes on the weekends, this is the place not to miss, because to err is human, but to arr is Pirate!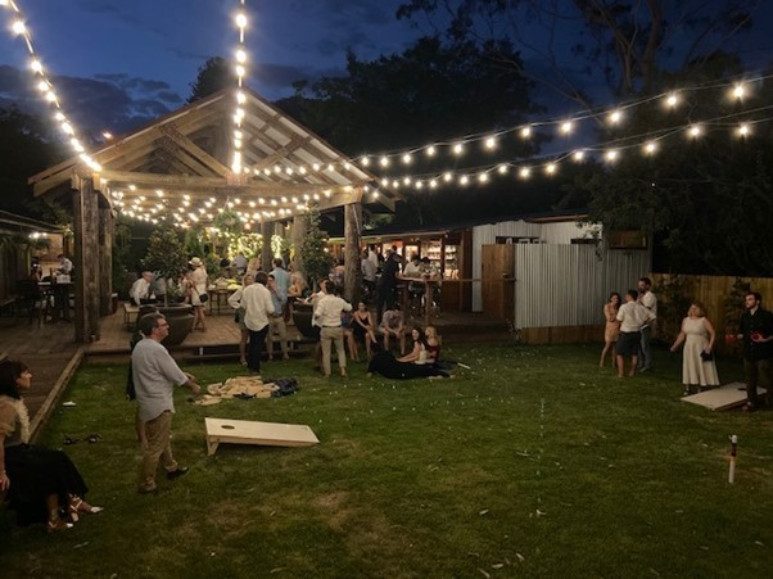 📷: @PomonaDistillingco
Location: Pomona
Situated in the historical site of the original Pomona Bakery in the early 1900's, this distillery is a legend in the baking! Focusing on quality not quantity, you will find some truly unique liqueur, gins and vodkas coming out of this artisan distillery such as coconut, chilli and ginger or honey and Macadamia liqueurs or their signature blue gin. With a bistro on site serving gourmet pub style food from large and small share plates to grazing platters and sides, why not make it a lunch date and make your dreams crumb true…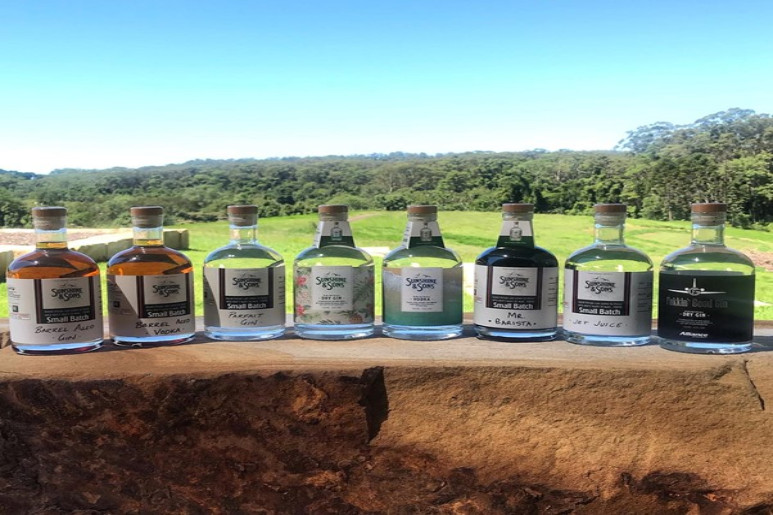 📷: @SunshineandSons
Location: Woombye
To gin or not to gin- silly question! Located right next door to the iconic big pineapple, consider combining a day trip, but be sure to pop into Sunshine & Sons to enjoy their locally made, small batch range of gins, vodkas, liqueurs and the soon to be released (on the 22/02/2022 at 2:22pm no less) Nil Desperandum Rum - Australia's first certified organic rum. The distillery door is open every day of the week with tours and tastings onsite. Or enjoy a cocktail and a locally produced cheese platter while overlooking the magnificent rainforest view from their terrace.
AND FOR THOSE WANTING TO POP OVER THE BOARDER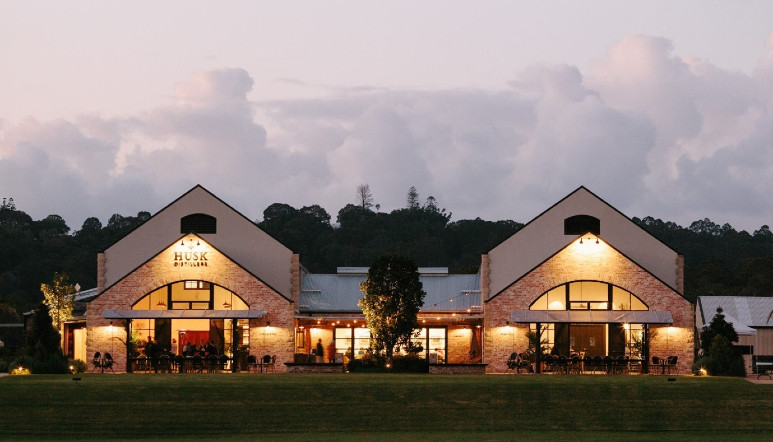 📷: @Huskdistillers
Location: Tumbulgum NSW
Huck distillery, while technically a New South Welsh-man, is still only an hour and a half away by car and therefore well worth rounding out this little line-up. Open Wednesday to Sunday this working distillery specialising in cane juice rum and ink gin, a magical colour changing gin that will give you all the unicorn vibes! To make your travels worth it, Husk offers three different tours: from their daily distillery tour through to their dedicated rum and gin tours and has a cellar door onsite serving food and cocktails made from their very own drops, let the day trip be gin…
Regardless of which distillery you decide to dazzle with your delightful presence you will be sure to have an amazing time, there are no wrong turns – just new adventures!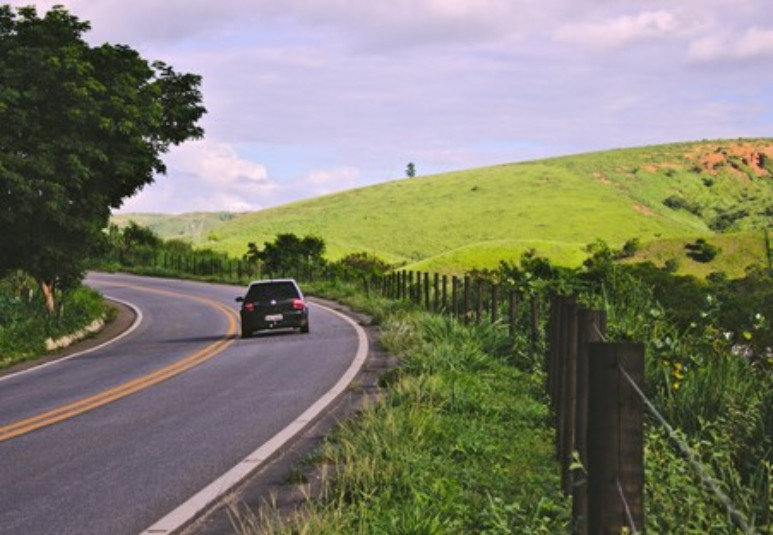 About the Author

A plant obsessed, Cointreau swilling (in moderation of course 😉) animal lover. Shan varies wildly from being a homebody buried in a book to wanting to see all the fun, shiny, new things happening out and about. When not doing either of these things you will find her with a hula hoop in hand, learning a new skill (adult tap classes anyone) or hanging with much loved friends and family.
Motto for life: Please direct me to the nearest puppies.