2018's Best New Venues
Hottest New Bars, Restaurants, Places & Spaces
With 2018 coming close to end, we thought, what better way to look back on a great year than with a list of all the hottest new openings we had. We would like to thank all of those people that put in a great deal of hard work over the last 12 months so that we, Brisbane could enjoy all the better things in life.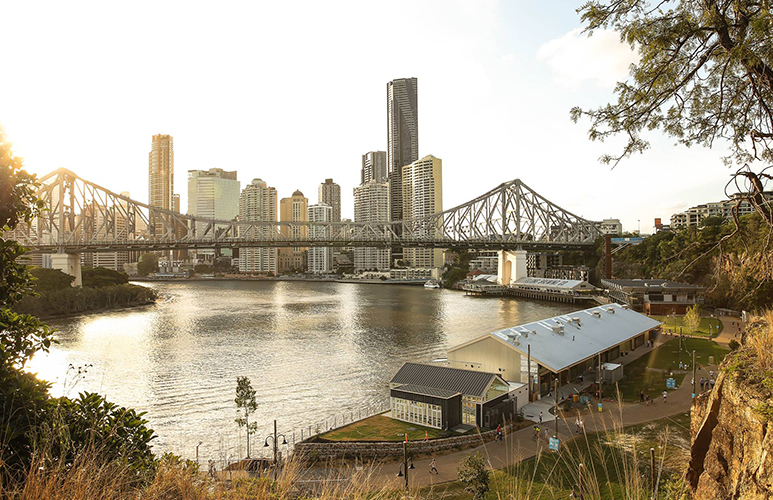 DINING PRECINCT'S
Howard Smith Wharves is the newest lifestyle and entertainment destination. Celebrating the site's unique position beneath the Story Bridge, its city and river views add yet another cultural dimension to our lively inner city. It is a place to connect and celebrate the best of what Brisbane has to offer.
Brisbane Quarter is Brisbane's first truly integrated, world-class, mixed-use precinct with signature restaurants Persone and Heritij, cafés/bars and dining to grooming and style. Watch this space as more retailers join the precinct.
California Lane has been resurrected in the form of a unique urban space; aptly named California Lane. Think neon signs, pastel walls and artwork: Cali Lane is a place of discovery and we hate to say it but you're probably going to see it on Instagram.
West Village is a picturesque residential and lifestyle village set against the historic backdrop of the old Peters Ice Cream Factory. Cobblestone laneways, green spaces, boutique cafes, bars and speciality shops set the standard for a living that's unique to Brisbane.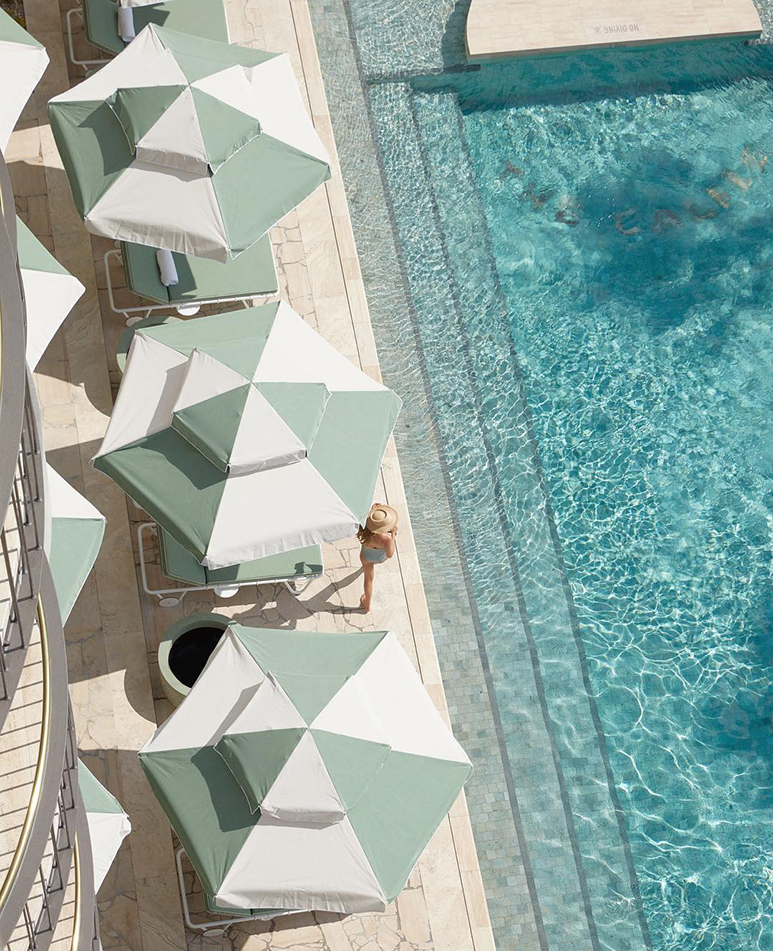 HOTELS
Great hotels have stories that go beyond providing a bed for the night – they offer moments of discovery, unexpected adventures, encounters to be savoured. Designed to delight, The Calile is your companion for a truly memorable stay.
Get busy or get beachy in 'Brissy' where power suits are traded for bathing suits as quickly as one can go from sleek skyscrapers to sun-soaked shores. Cosmopolitan finesse and eclectic vibes in Australia's new world city epitomize W Brisbane. Turning the heat up in Australia's Sunshine State, W Brisbane is in the heart of the city on the edge of the iconic Brisbane River.
The eclectic, sophisticated and curious Ovolo Inchcolm takes on a bespoke, cool, classy, quirky fit-out to impress. We love what they've done and know you will too.
Revive your spirit and stimulate your senses with a stay at The Westin Brisbane. Located in the dynamic hub of the Brisbane CBD, just minutes from the Queen Street Mall, and in close proximity to many major corporate offices, this relaxing urban retreat is ideal for business and leisure travelers.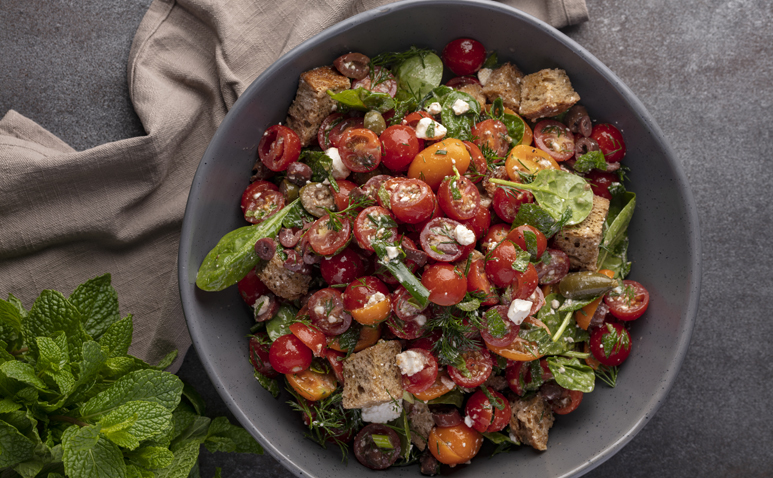 FOODIE
Showcasing local, gourmet, and tasty ingredients on their menu, this is the freshest place to eat in Brisbane. No matter the weather, a range of delicious meals and treats are always on offer at this whole foods kitchen, with each bite feeling as fresh as nature intended. It's fresh food fast - not fast food!
Imagine a world where every food you can possibly imagine, of the highest quality and freshest form, lives under one roof. Inspired by iconic foods halls such as Harrod's, Mercado is a marketplace like no other. It was born to fill your pantry with the freshest ingredients, to deliver you an unforgettable shopping experience and a space to make cherished memories over one of life's simplest pleasures; food.
There is always time for tea! As avid tea lovers this is perhaps one of the most exciting finds to date. Tea is to the body as music is to the soul. Nothing excites us more than experiencing new blends and flavours of this sensational drink. Tour De Tea offers flavours that are sure to excite your taste buds including Apple Crumble, Lime Coconut Calypso (yes please), Granny's Garden and Instant Kharma. If you're not an adventurous soul and prefer a classic they also offer more recognisable blends such as Classic Chai and English Breakfast. Each cup of tea is a voyage for your taste buds, let the leaves transport you. Our recommendation is to take a book with you for that's the secret to a well-balanced life, a cup of tea in one hand and a book in the other. Did you know that tea is the most consumed beverage in the world after water, we're not surprised we drink that stuff like it's going out of fashion.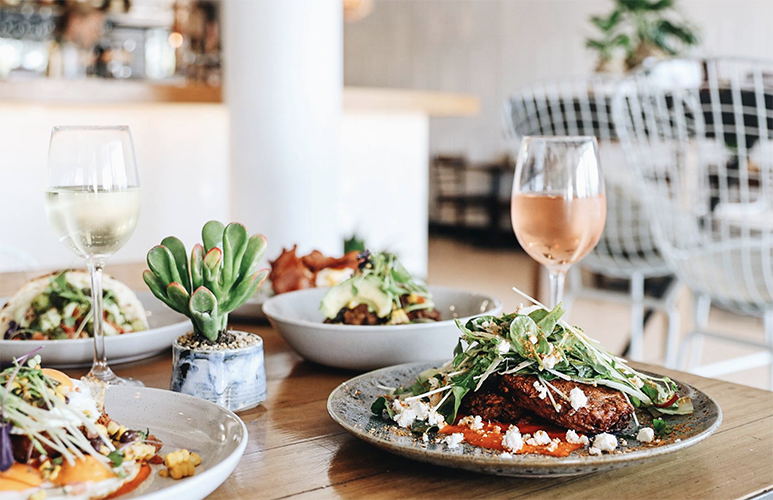 CAFES
Whether you prefer indulging in the light and breezy coastal feel interior, or enjoying the outdoors and sunshine with their street dining, there's a place for you to you enjoy their fare and hospitality.
Camp Hill's newest haven for nourishing food, specialty coffee and staples on Martha Street. Sunday shared lunch menu is only $30 pp inc BYO. #yes
Brisbane's Pink Paradise and most instagramable haven! Open 6 days a week for pink paradise specialty drinks, private events & photoshoots.
L'Americano excites the senses - from baristas trained in the art of coffee and a fresh, artisanal menu to a breathtaking design that makes you want to come back, time and time again. The cafe combines Coco Republic's signature American design aesthetic with rich Italian heritage.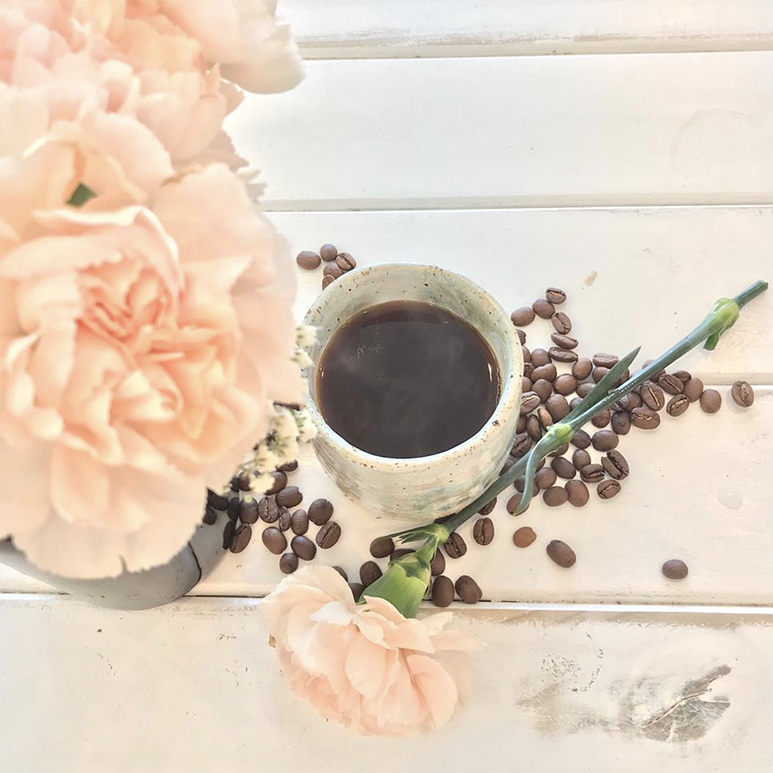 Nourish your body and soul, from the food they serve, to the coffee you drink and the experience you receive at The Frond Cafe. Where sitting down, relaxing, reflecting, reading and having a good laugh is compulsory.
This Bakery Lane favourite opening in February in Bakery Lane. They believe Coffee should be black 🖤 as hell, strong as death ☠️ and sweet as love 💕. I like my coffee like I like my men, dark, rich, strong and keeps me up all night! Good coffee, great food and even made the Good Food Guide list. Do yourself a flavour...
Purveyors of high-quality food, coffee and service from a gorgeous heritage corner store with a quaint interior and an enclosed courtyard. Goodness gracious me, everything they serve is customiseable to your preference or diet. #winning
Ginger & Rose is a dog friendly cafe with something for everyone. Everything on the menu is locally sourced or made on premises. Welcome to the good life.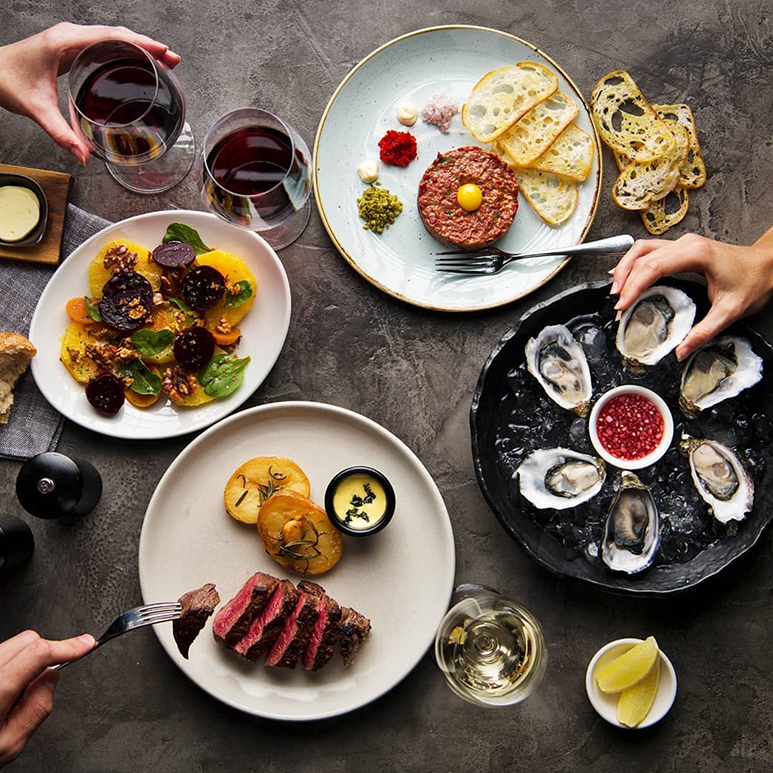 RESTAURANTS
Black Hide Steakhouse won Australia's No 1 Steak Restaurant 2018 and Catering Savour Awards for Excellence. Head down to Black Hide Steakhouse and enjoy the amazing selection of Stanbroke Beef. Australia's most esteemed beef breeder and producer with one of the most extensive selections of prime Angus, Wagyu and Organic steak cuts, and a mesmerising selection of sides and extras. Black Hide offers steak lovers a truly unique dining experience!
In Italian Persone means 'people'. A place to indulge in 'the good life'. If a place to indulge in 'the good life' sounds like a place you want to be, Persone is where it's at in the new Brisbane Quarter. A modern take on traditional Italian recipes, this exquisite restaurant is classy, chic and of course, delicious. With the Gambaro Group at the helm, you know the service, quality and fare will be sublime. Buon Appetito!
Simple authentic home-style Greek food, designed to be placed in the middle of the table to share. Housed in The Calile in James Street this is your new foodie home.
La Cache à Vin captures the essence of our new French restaurant and wine store, tucked away in a restored cellar with cosy nooks and crannies, classic Lyonnaise dishes and the earthy atmosphere of a Burgundian wine cave.
Giving a gentle nod to Sichuan flavours and authentic Cantonese cuisine, Donna Chang unites a respected team of industry leaders from both international and interstate origins. Modern Chinese is the goal here, having sourced the very best local ingredients to create inspired dishes that educate & excite, with a wine & cocktail list that follows suit. Dining that ignites all the senses.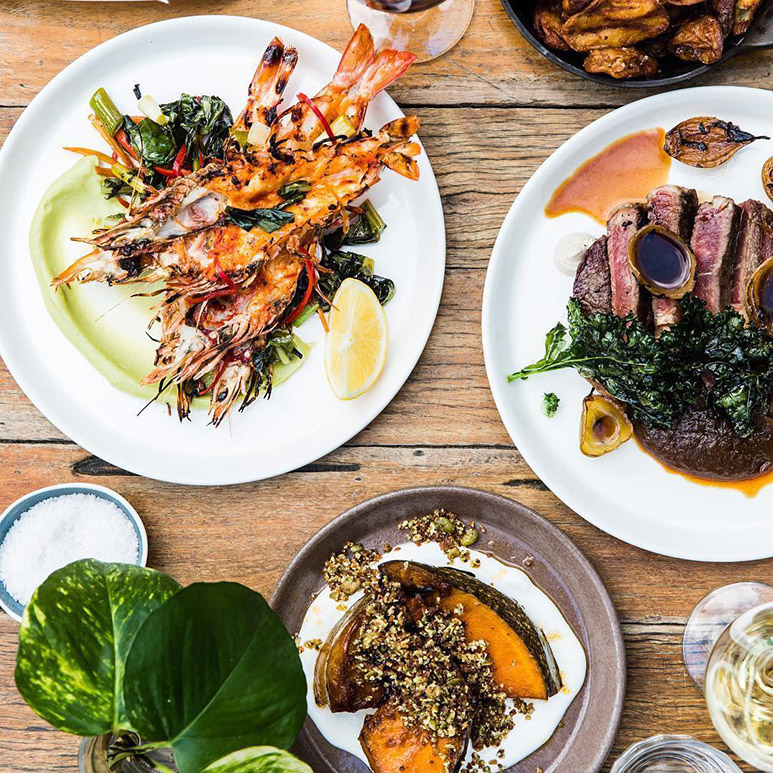 Great dinner, scenic views and excellent service! Nestled above the W, meals are sure to impress...
It's with good reason Beirne Lane is described as Fortitude Valley's newest drinking hot spot – and did we mention they are open 24/7? You can enjoy a selection of craft beers on rotation with their wine list emphasising natural, biodynamic and skin-contact drops. Their extensive cocktail list revolves around house-made liqueurs and native produce featuring Beirne Lane's signature cocktail (also inspired by Mr Bernie himself), Oh Boys! We Must Have Another!
Take a gastronomic journey with an exciting explosion of flavour. Heritij's distinctive menu uses traditional Indian methods blended with Asian flavours combined using local native Australian produce resulting in a uniquely juxtaposed culinary experience.
On the menu at
Hôntô
you will find their interpretation of classic Japanese dishes plus some new favourites to boot. Best enjoyed shared so bring friends and family to enjoy! Good food and good booze go very much hand in hand. So, amongst the usual suspects of wine, beer and cocktails you'll find a bunch of rare and unusual Japanese Whiskey and Sake.
Little Valley is brought to you by the team behind the hatted Rick Shores. A melting pot of culture and influences, much like Hong Kong is to greater Asia, and what Fortitude Valley represents to Brisbane. Little Valley aspires to carry on the rich Chinese cultural heritage of the Fortitude Valley area, with new takes on traditional dishes from many of the great and varied regional cuisines of China.
Walter's Steakhouse brings timeless charm to downtown Brisbane. Serving a 270 day grain fed, in house, dry aged porterhouse, prepared and cooked with specialised and secret methods. Walter's provides an experience like no other. Be sure to arrive early and enjoy a drink at Walter's warm and enticing bar.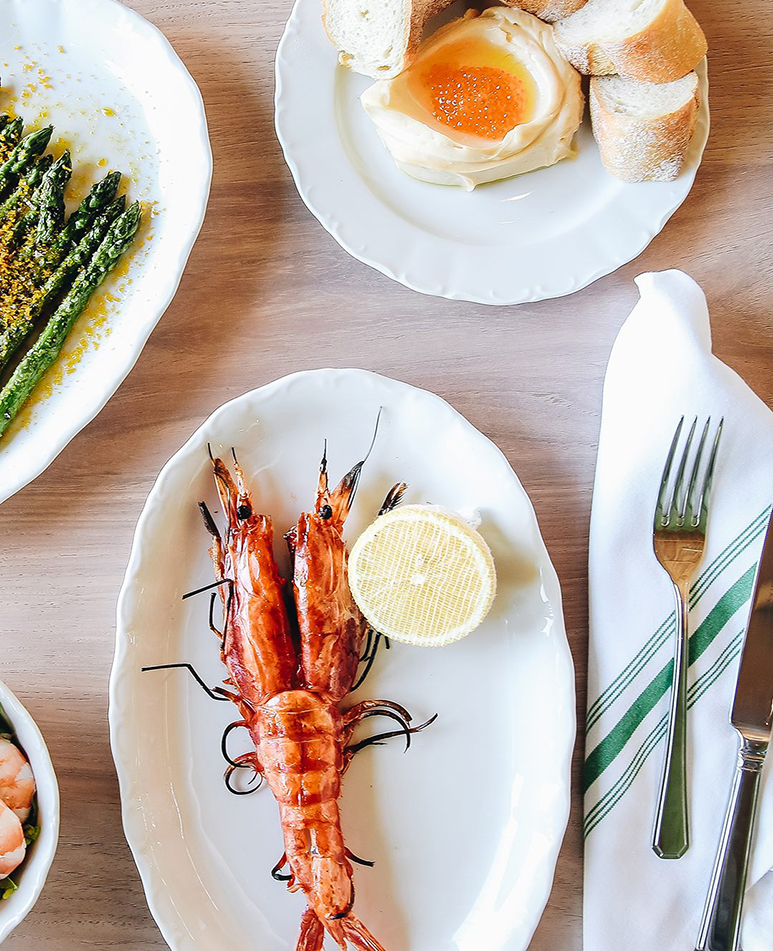 Beneath the Story Bridge, inside the revitalised Howard Smith Wharves, you'll find
Greca
, a contemporary Greek taverna serving food just as it should taste, and generous Mediterranean hospitality, just as it should be.
Florentine Italian Grill and Wine Room is about to redefine Steak dining in Brisbane. Delighting all steak lovers, Florentine Italian Grill is the only restaurant in Queensland to provide an exclusive world-class Chianina beef cut from the Chiana Valley in Italy. Without a doubt, the most famous dish in regards to the Chianina breed is "La Bistecca Fiorentina".
Meaning 'workshop' or 'studio', Atelier Brasserie is an establishment focused on every craft within the dining experience - from the culinary creations from the kitchen to the carefully curated wine list, spectacular cocktails and professional service. Located on the ever-bustling King Street, Atelier Brasserie offers a destination for intimate, relaxed dining with a focus on seasonal produce and European flavours.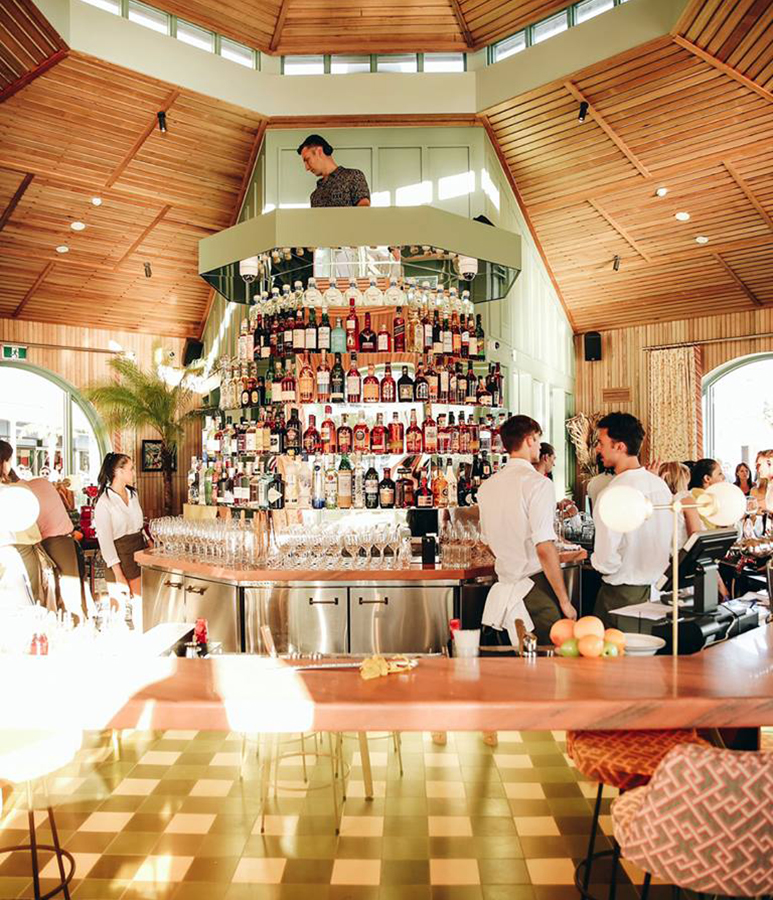 BARS
Divided into three playlists, their cocktail menu draws inspiration from bygone musical eras and the great artists of their time to match flavour, evoke emotion and incorporate modern crafting techniques. Take advantage of the expertise of their awarded bar team and the soulful acoustics from their live bands and let yourself be immersed in an otherworldly drinking experience.
A café meets bar location where good food, good drinks and good times are on offer morning noon and night. Everything from snacks and on the go options to barista made coffee, tantalising share plates and drinks. If you can't have a good time here, you can go Whistle Dixie.
Cocktails + Wine + Charcuterie. These are a few of their favourite things. #NotAnIrishPub #BigBlueDoor
Mr Percival's is Brisbane's newest overwater bar. Drop in for a leisurely lunch on the deck, continue into aperitivo hour and enjoy spritz style cocktails to really set the scene then stay late with live music to ease you into the night. It's impossible not to unwind at Mr Percival's. It's where you'll find us.
X Cargo is Brisbane's newest urban development set in the heartbeat of Brisbane's entertainment district – Fortitude Valley. Specially designed with multi-purpose areas, X Cargo is a unique multi-level entertainment venue made from shipping containers complete with individually designed bars, outdoor dining and an open-air beer gardens
For those seeking a warm & welcoming respite from the busy world outside its doors, Blute's Bar may just be the destination for you. Blute's sole aim was to capture an aesthetic reminiscent of quintessential Australian pubs from the 80's, built from the ground up from a palette of materials including hardwoods, tiles, neon signage and comfy leather.
The Bavarian Beerhaus is a bohemian inspired bier hall and social house in Bowen Hills in Brisbane. Renowned as the holy grail of beer, theirr Beerhaus boasts the best line-up of ales this side of Bavaria. From German and craft beer to the finest, limited edition brews, all served in authentic glass steins.
Mr. Mista is an L.A. inspired cocktail bar with an Asian influenced kitchen that caters for people who love an elegant dining experience but, can still party 'til 3am.
Something new is rolling on the Brisbane Riverside in New Farm to shake things up for you. For the ones craving something new, something spicy and to share good times with others. Connect with old & new friends while you disconnect from the daily grind, celebrate this beautiful life and its memorable occasions and listen. Listen to that call to arms, a call to party. Savour those bright drinks and soulful bites like you're in the French Quarter on a warm summer night.
Bringing together fresh and Southeast Asian vibes and flavours with a modern twist, The Terrace by e'cco celebrates casual style dining and drinks in a relaxed outdoor atmosphere.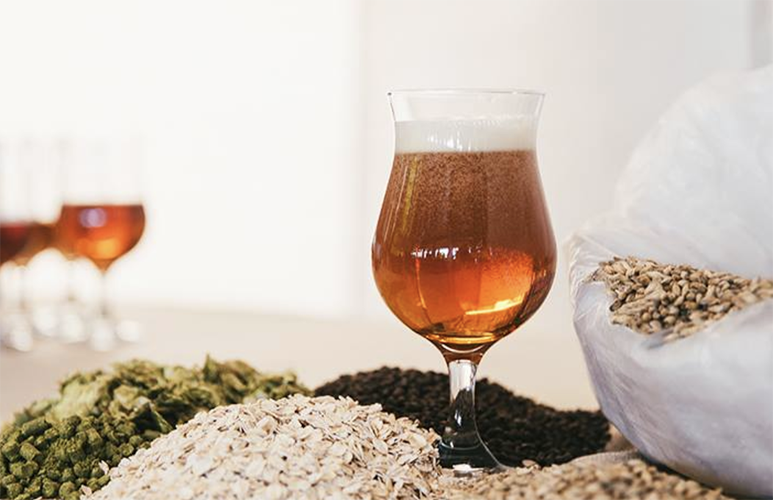 BREWERIES
Felons Brewing Co. is a modern-day brewery nestled down under Story Bridge on the banks of the Brisbane River. Every day, they roll up their doors with a smile – brewing balanced beer which remains connected to nature and all that is good about Brisbane.
Soapbox Beer is an independent, inner city Brisbane brewery and tasting room, getting on their soapbox for craft beer freshness, flavour and supporting our community.
Sea Legs Brewing Co is a brewery in Kangaroo Point serving up refreshing beers brewed on site, hand selected wines and a menu you can sink your teeth into in a converted industrial warehouse.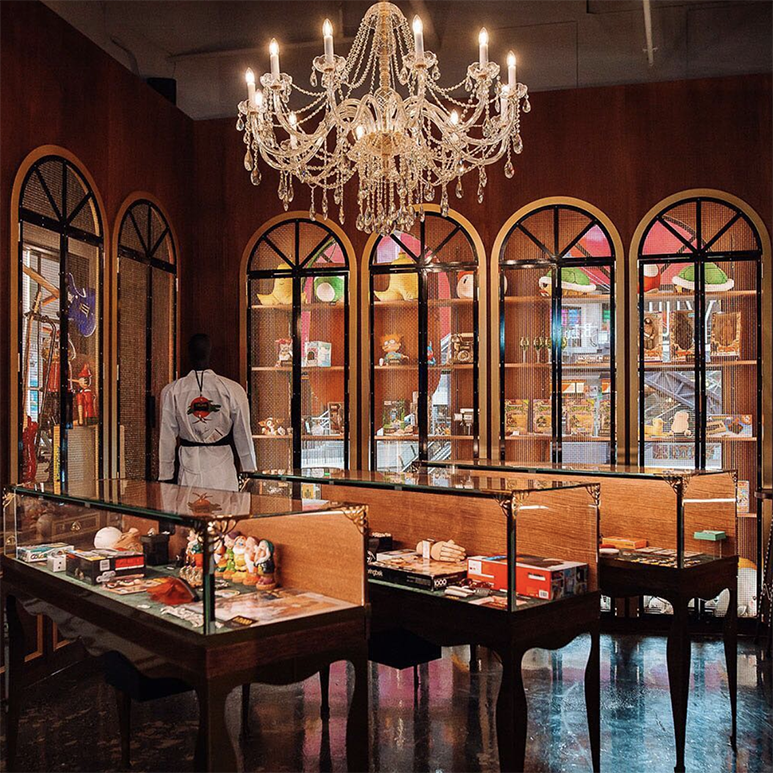 FUN
A hustler's haven, a player's paradise, and the perfect place to blow off steam. Discover the newest arcades and game bar in Brisbane. B. Lucky & Sons is a retro games cocktail den for adults, where pawn shop meets glam-chic within the historic TC Beirne building.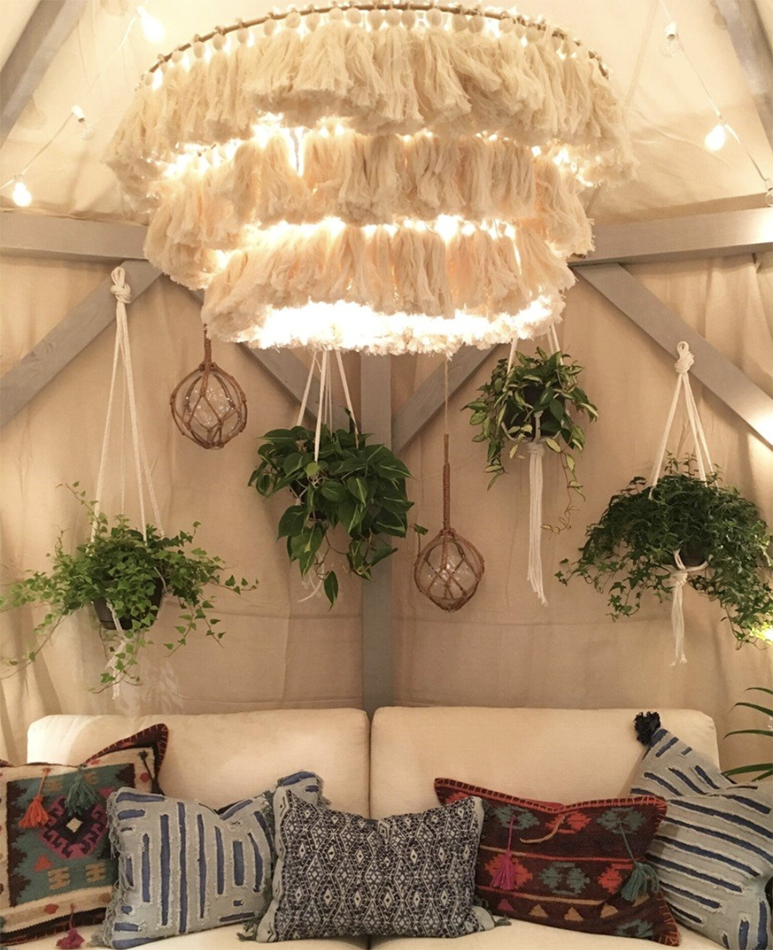 STYLE & DESIGN
We love being able to introduce to amazing people and amazing companies doing amazing things. We'd like to acquaint you with Porter Davis World of Style, we think you'll be best friends. When you enter the Fortitude Valley Porter Davis showroom you enter another realm, one of endless possibilities. Everything you ever wanted for your home lies within those walls. Every interior idea, every exterior idea can be brought to life.
A directional Australian furniture and accessory wholesaler boasting a unique collection of functional and inventive pieces that help bring spaces to life. With a range of sophisticated and superior quality furniture that mixes well in both commercial and residential applications. Think home, office, hospitality and more. This is the designers choice and secret weapon. Shhhh!

HEALTH & FITNESS
Welcome to the future. 9Round is a 30 minute, full body workout run by professional and dedicated trainers with new workouts every day and no class times. How cool is this.
The very first platinum location! 6 rooms, 30plus class types weekly over 140 plus classes per week. Think Yoga, Pilates, Cycle, Run, Functional and Mixed Fitness classes - FUSED. Hot, cold and warm training. Witness the fitness and transform your mind and body.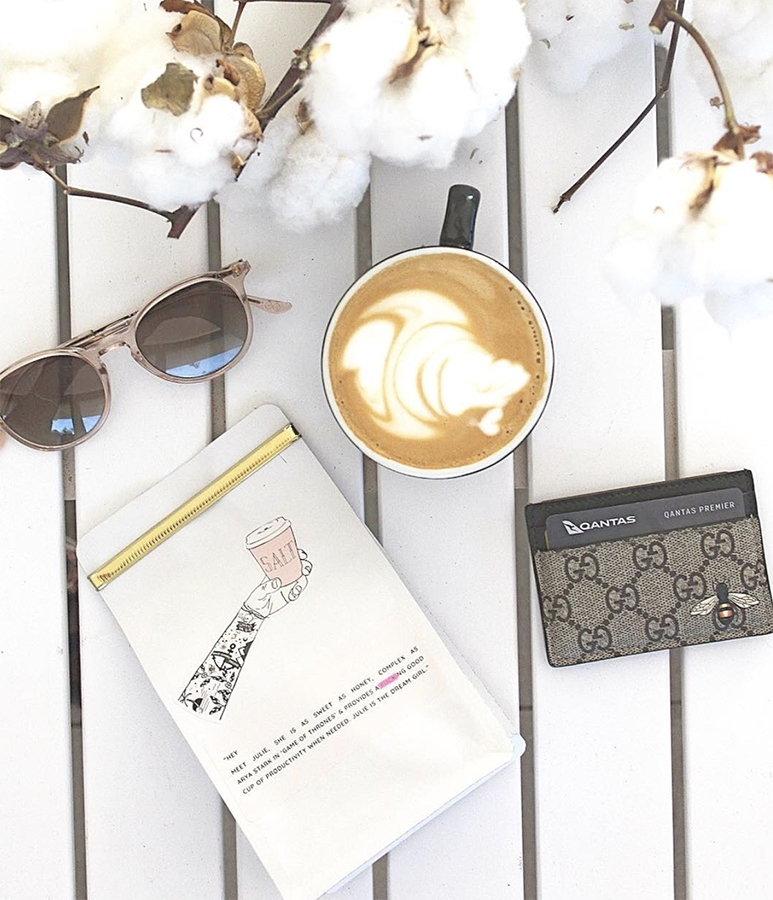 OPENING SOON
We are so excited, and we just can't hide it... we're about to lose control, and we definitely like it. OMFG, these venues are opening soon...
Brisbane is welcoming a new coffee roaster Salt. In the coming weeks. The team has been busy experimenting and perfecting its roasts for the last nine months. The fun and quirky brand focuses on the lifestyle surrounding coffee, presenting itself as 'coffee for the modern-day explorer'. Salt will be opening its roasting headquarters in the Newstead/Teneriffe area, which will feature a store and on-site cafe.
About the Author
Ashleigh is fun, flirty and on her way to thirty. You can win her over with booze, food & good vibes. When she's not out and about, you can almost always find her curled up on the couch, with Maltesers and popcorn in hand, re-watching friends for the 99th time. How you doin'?