Brisbane's Best Parmy's
5 Clucking Delicious Parmigianas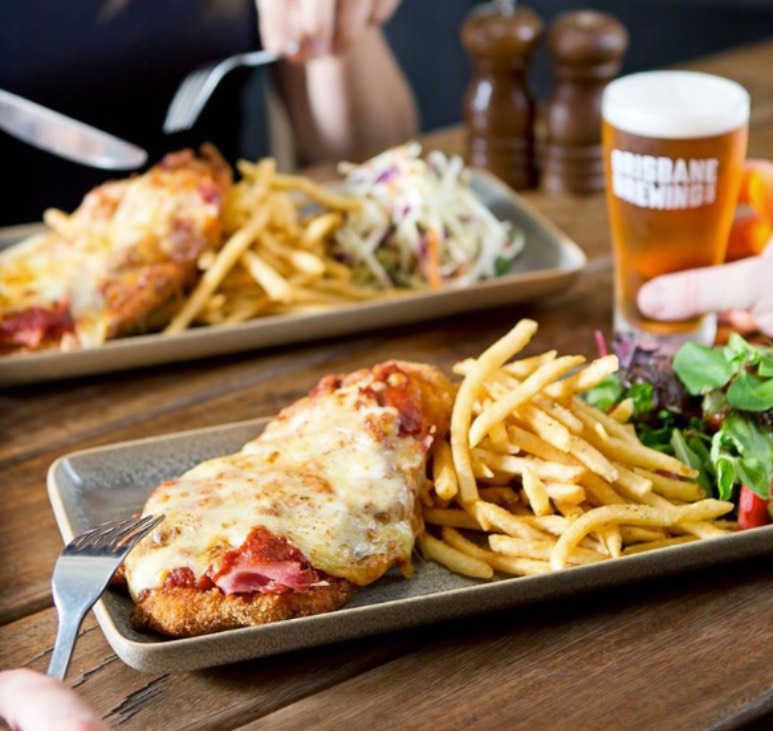 Picture this. It's a Sunday afternoon after the footy… No, wait, it's Friday, you've just finished work after a hard week and you head to the pub… oh, who am I kidding, who doesn't love to head down to the local pub for a parmy any day of the week? A crunchy Schnitzel, topped with yummy Napoli sauce and mozzarella; what more could you want!? It was hard to narrow down a list of the best parmigiana, but we're managed to do it.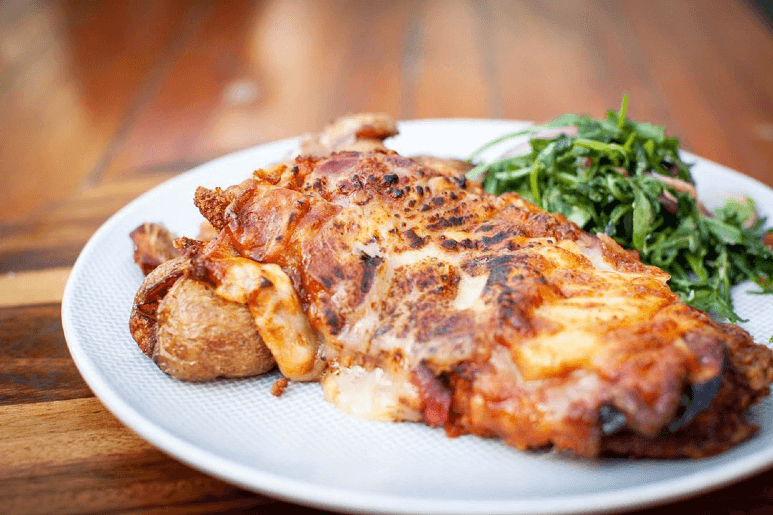 Needing some extra carbs with your parmy? Brisbane Brewing Co. have ramped up the classic chicken parmy by adding yummy rosemary potatoes as a side. While you eat your perfect parma, you can sip on some of Brisbane Brewing Co's finest brews. Named Brisbane's Best Parmy for a reason. Do your good self a flavour!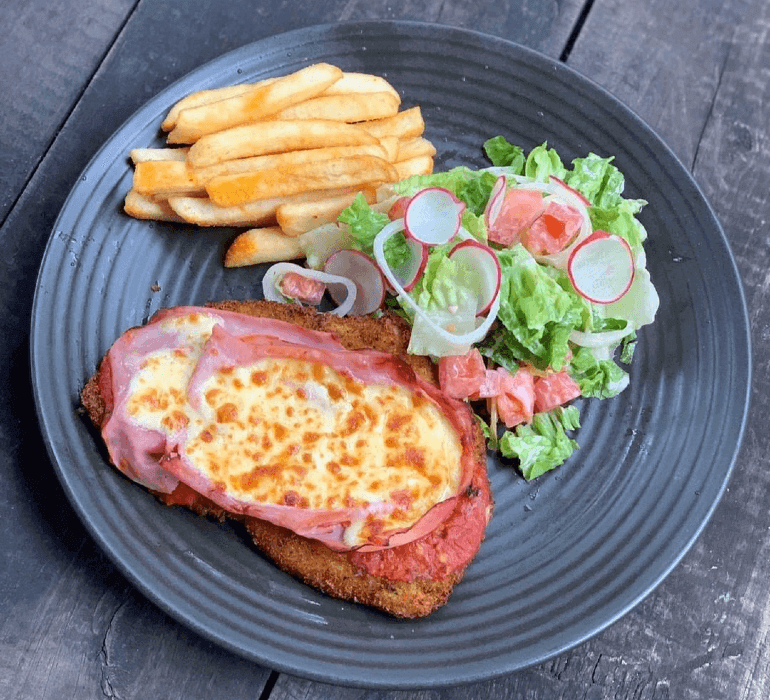 4 out of 5 Good Guide foodie scientists say that parmigiana is the best brain food. On Thursday nights at The Wickham, make sure to order a parma because you'll need all the brain power you can get for their Trivia night. Hopefully all the questions are chicken related because you won't be able to stop thinking about how good the parma is.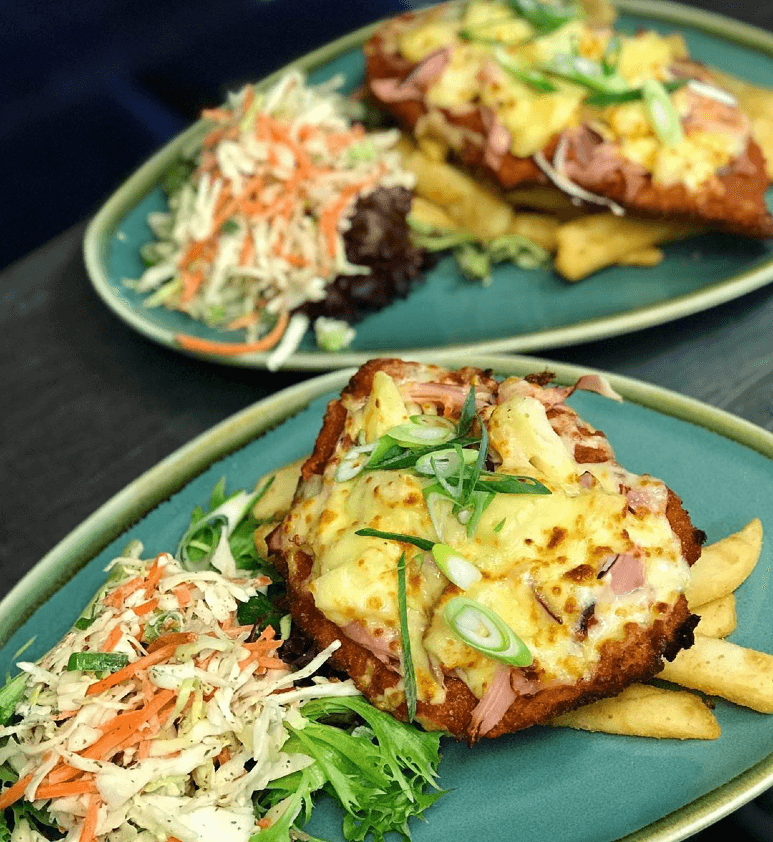 Don't like pineapple on your pizza? You might like it on your parmy instead! Wednesdays at Archive Beer Boutique are for $20 parmy's with your choice of three different toppings, including Hawaiian (pictured), Pepperoni and Garlic cream, bacon, avocado and cheese!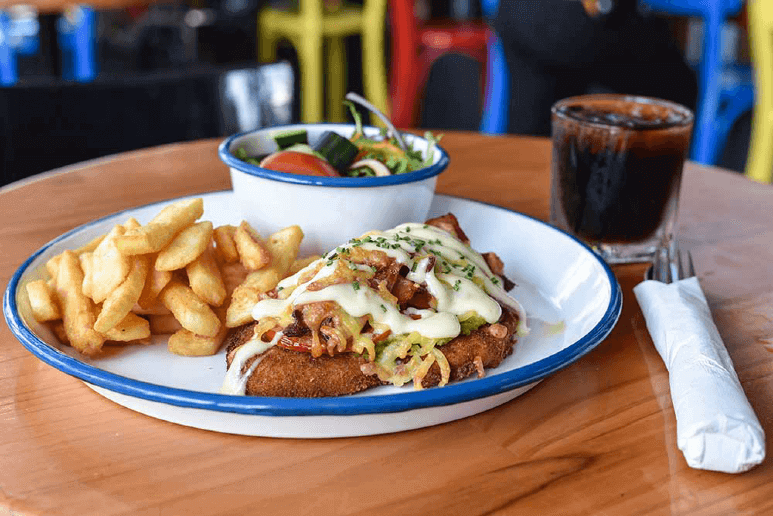 Heard of Surf and Turf? Well The Paddo has Surf and Farm version, chicky parmy with calamari on the side! In the sea of parmies, this one definitely stands out. Another 4 types of parmies to choose from, there's definitely something to please everyone.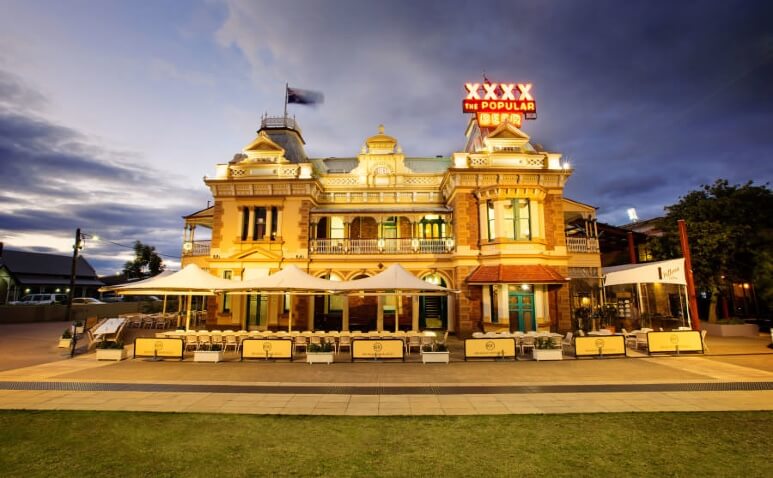 If you like your parmy cheesier than the cheese puns I'm about to make, then The Breaky Creek parmy is for you. Top with not one, not two but THREE cheeses! This parmy is too Gouda not to order. It's really grate, you Feta believe it's the best thing ever. Okay I'll stop now.
This succulent list of Brisbane's finest parmy's will make you want to get schnit-faced, and parmy like it's 19.99. Birds of a feather, eat parmy's together!!
About the Author

Kate is a true Pisces introvert who just wants to sit at home and write while binging a TV Show, preferably Gossip Girl or Parks and Recreation. Every once and while, you'll find her having a boogy on the D-floor with a Gin and Tonic in hand. She loves all things sweet, yoga and green tea.