ANZAC Day Guide 2018
What's open on ANZAC Day in Brisbane...
On April 25th, from the crack of dawn onwards, Australia will be commemorating ANZAC Day all across the country. At daybreak amidst a sea of people, in the schoolyard listening to the raspy strains of The Last Post, in an RSL with friends or out on the street with a parade rolling by, the commemorations will happen in every kind of way. No matter how you choose to spend your day we think that what makes this day most special of all is that ANZAC Day, it is not a glorification of war or an admission that what happened was right. Rather, it is a celebration of human courage and compassion, of friendship and strength in the face of a mysterious and unknowable enemy. It's also a day to enjoy our freedom and this wonderful country we live in. Here's a go-to-guide to our picks for who's open this ANZAC Day in Brisbane.
We've got your day planned, from breakfast to dinner to everything in between and after. Honour those fallen and celebrate their legacy. Where are you going to go first?
FOR THE FOODIES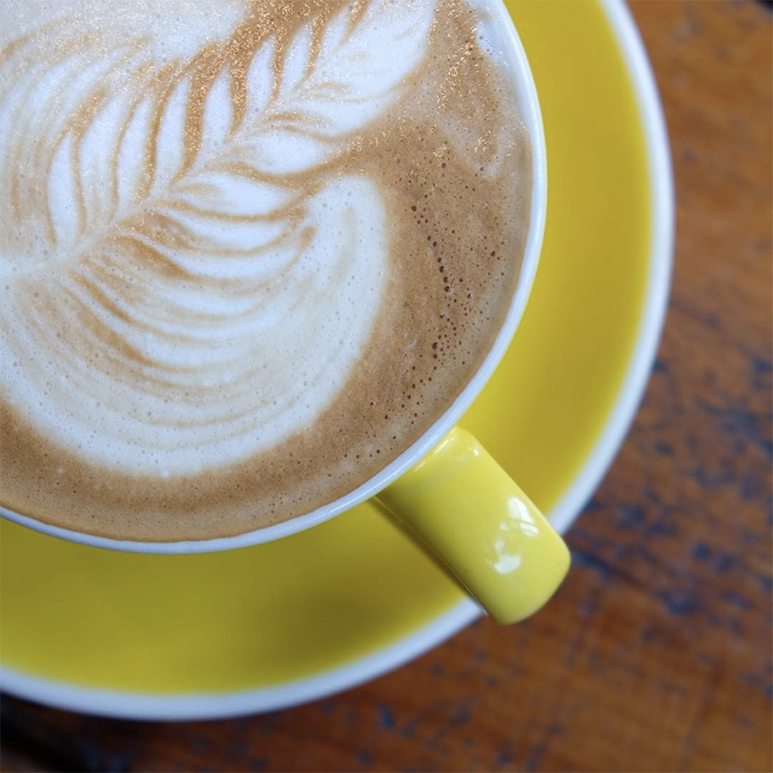 Satisfy your caffeine cravings this ANZAC Day, pop into Little Clive for the best coffee to-go. Little Clive will be serving up takeaway coffee, sandwiches happiness from 7 am - 10 am. You'll need a coffee or two after waking up so early...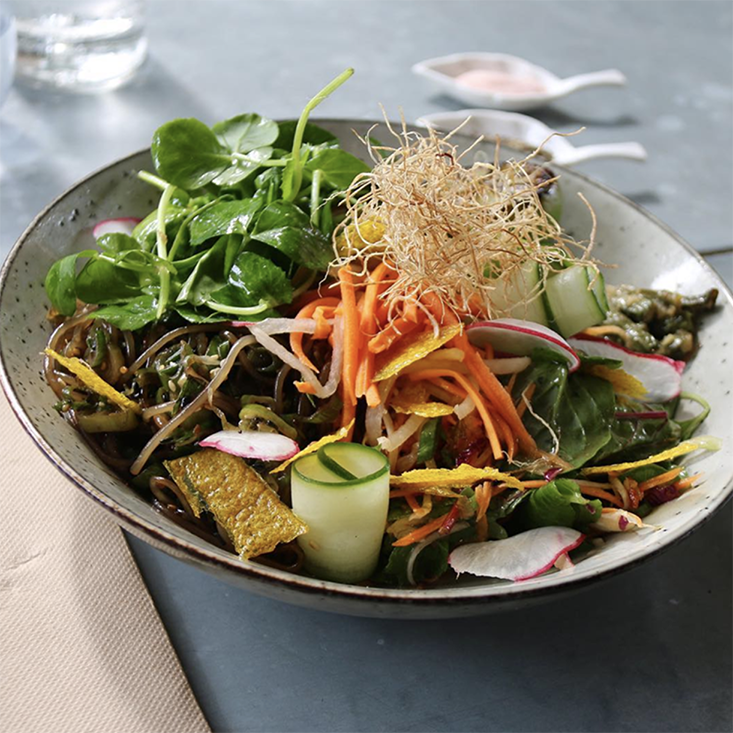 Putia is here for you, all day long! Let this wholesome, pure food kitchen take you on a fresh journey through the Mediterranean, with expert chef Dominique Rizzo creating dishes you had previously only dreamed of. Mmmmmm!

Pour some flavour into your morning, get some Pourboy in you this ANZAC Day. Pourboy will be open from 5 am, it's a perfect breakfast spot for those of you craving a coffee after the Dawn Service.

Get cosy and kick back at Bungalow4171. Enjoy Instagramable and delicious treats from 7 am. If you're after something a little bit extra (and cheeky) Bungalow 4171 offers alcoholic beverages from 10 am. Don't fur-get to bring your fur baby along!
ENTERTAIN ME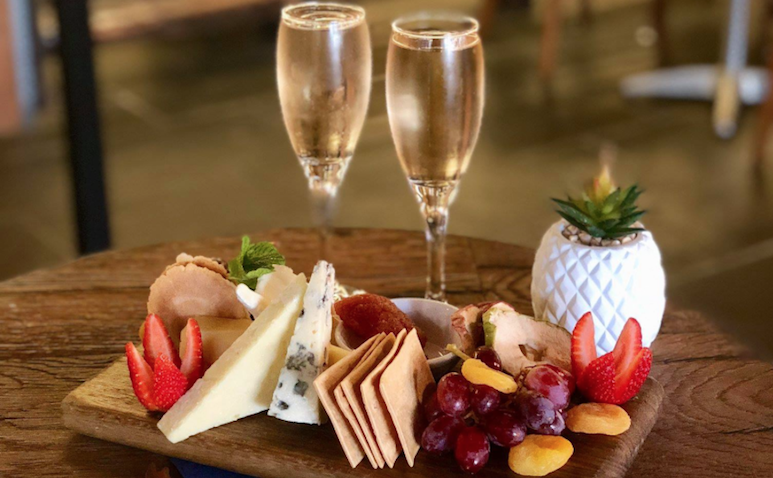 Take a seat on luxury's lap, and treat yourself to a film, wine and some gorgeous food! Blue Room Cinebar is the place to experience the latest film of your choice in premium comfort (even get ev erything served to your seat during the screening). Be the first of your friends to watch Avengers: Infinity War in style! Doors open after 1:30 pm.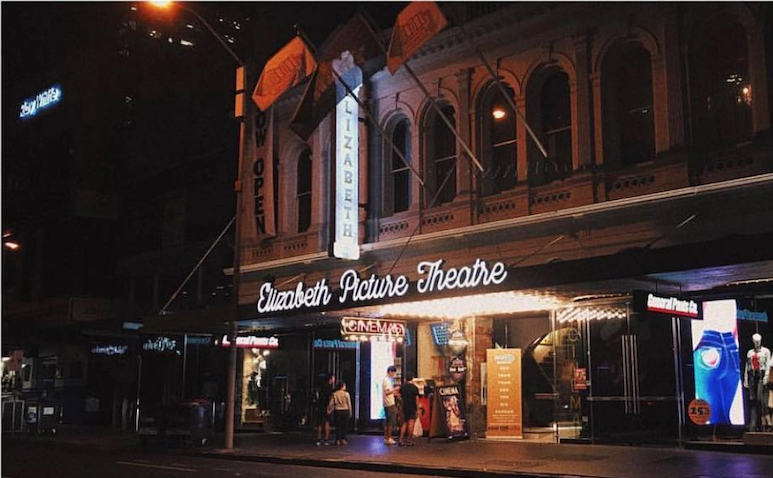 If you like to partner architectural beauty with cinematic mastery be sure to catch a movie on your day off at the Elizabeth Picture Theatre on Elizabeth Street. The gorgeous doors will be opening from 1:30 pm... We got you some fresh popcorn already. shhh, the movies starting!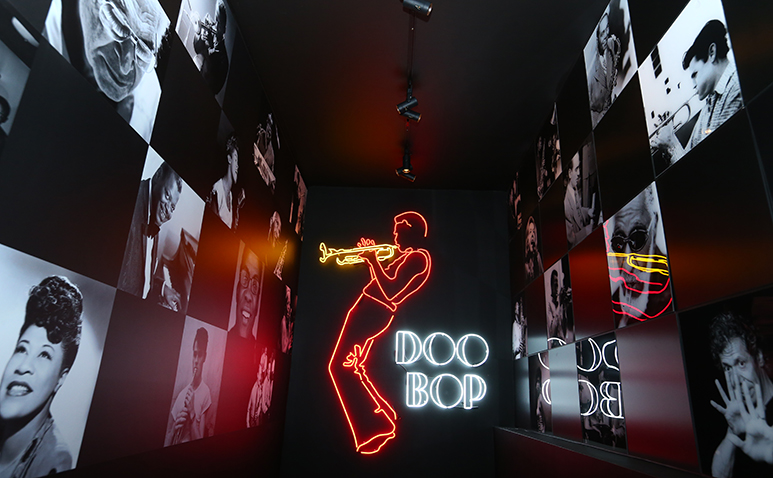 End your night on a high note this ANZAC Day, at the Doo-Bop Jazz Bar. Be dazzled by the alluring melodies for you to get your groove on. Doo-Bop Jazz Bar is Brisbane's coolest Jazz spot and will be open for your groovin' pleasure. Catch Eagle Street Group play from 7.30pm in the basement bar while you dine, sip and savour this act. The Eagle Street Group is a modern jazz quartet and performs a variety of standards and originals. The band is inspired by the cool sounds of Chet Baker, Art Farmer with modern influences from Pat Metheny, John Scofield and Australian jazz musicians such as James Muller and local musicians such as Toby Wren. Get your tickets now...
EAT, DRINK & CELEBRATE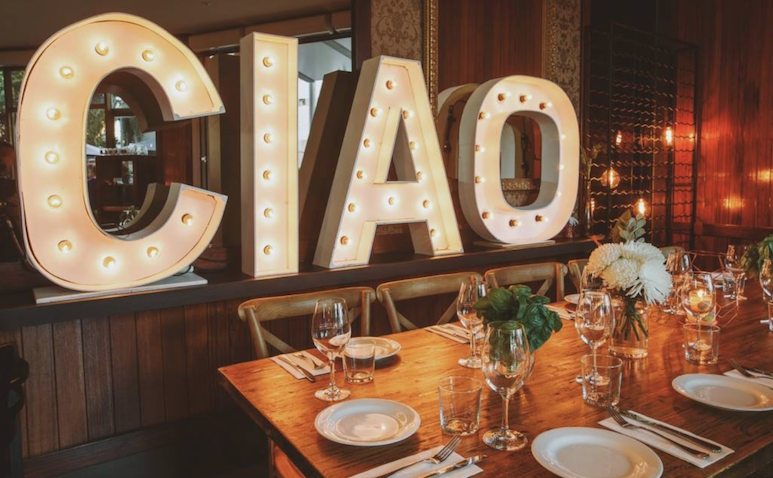 It's time to mangia, mangia, mangia! Let your famiglia meet Spaghetti House Trattoria's famiglia, and let's enjoy some good ol' Italian dining. For food, your nonna will love, don't miss Spaghetti House Trattoria! Best of all? No public holiday Surcharge!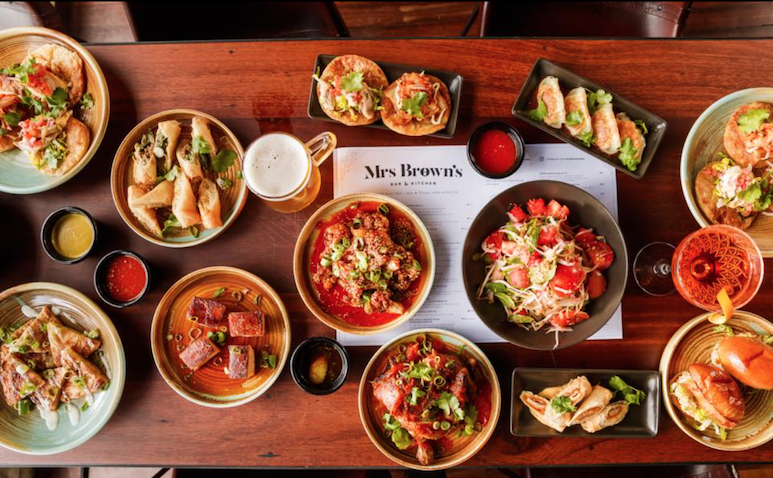 Feast on Mrs Browns divine delicacies this ANZAC Day, from 11 am – 11 pm. Mrs Browns Bar & Kitchen is food and drink; made with love, for locals by locals. Good times and good friends = and ANZAC day feastival!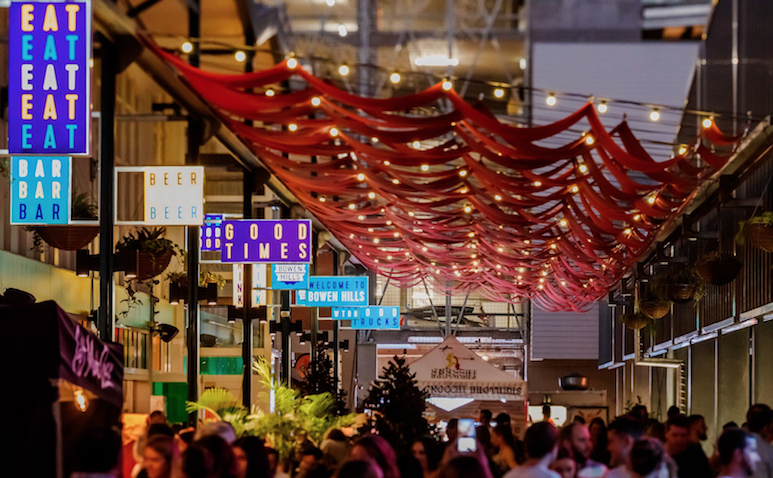 Explore and discover all the wonder of wandering through King Street. Enjoy cuisines ranging from snacking on a good piece of succulent chicken to something a little fancier, King Street has got it all.
Finish the day off with a good round of Trivia, at the Welcome to Bowen Hills markets. Find out who's open on ANZAC Day, check it out here.
RIVER VISTA'S | SOUTH BANK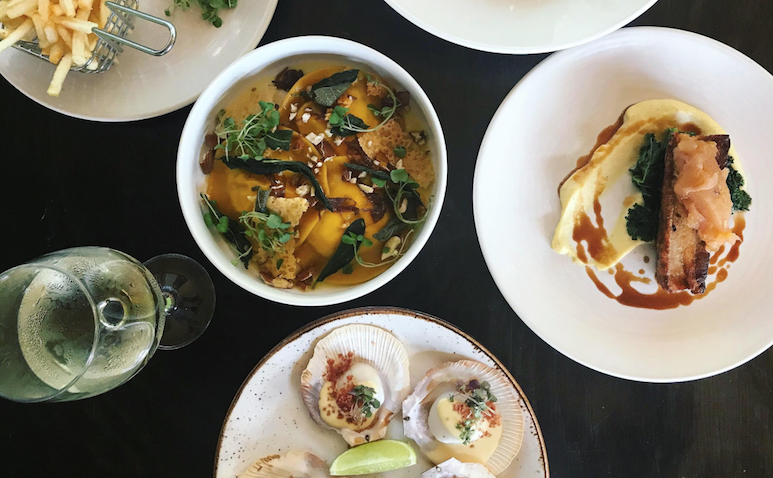 If you're dreaming of lunch with view, take a stroll down to The Jetty Southbank for some mouth-watering food. Feast your eyes and belly on the menu - open from 11.30am (only for lunch not for dinner folks).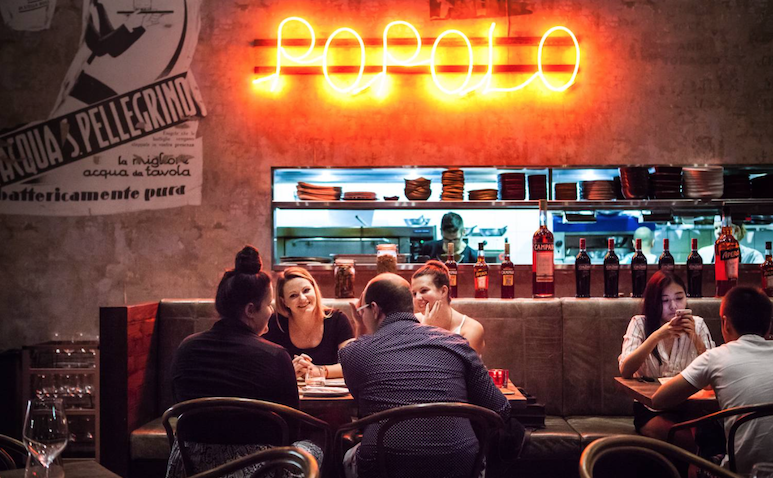 It's Amore! Gorgeous Italian food paired with gorgeous river vistas, Popolo has got the goods! There's nothing we love more than a good-looking Italian.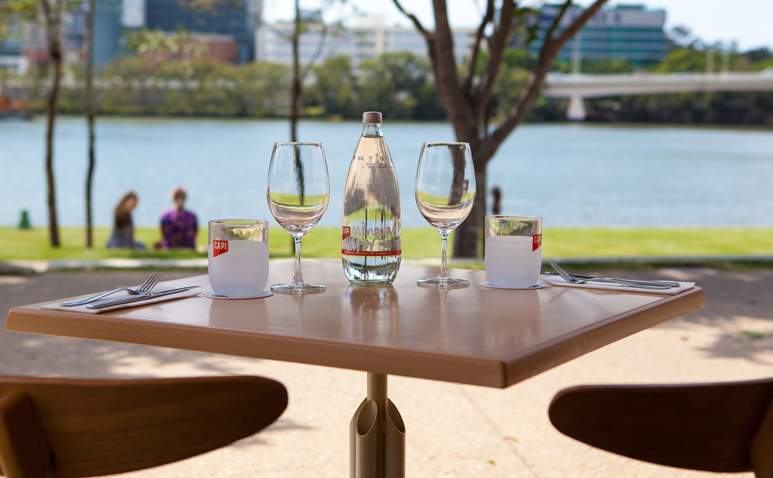 Succulent seafood in a picturesque location, River Quay Fish has got everything from fish tacos to espresso martinis. Why not get fish and chips and sit on the grass to enjoy the view and day. River Quay Fish, need we say more?
LOCAL BREW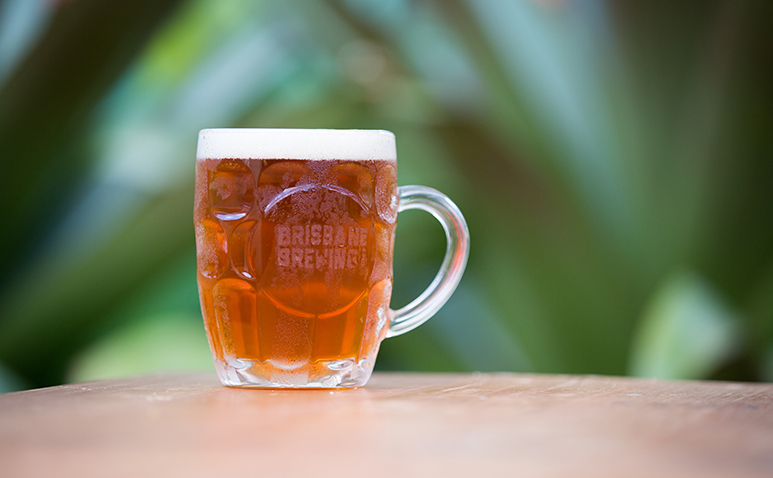 Feel true blue and indulge in a nice, cold, Brisbane brewed beer this ANZAC Day. Brisbane Brewing Co. is a homegrown boutique brewery and bar, epitomising West End's cool vibes with an airy beer garden and award-winning craft beers. So, what are you waiting for?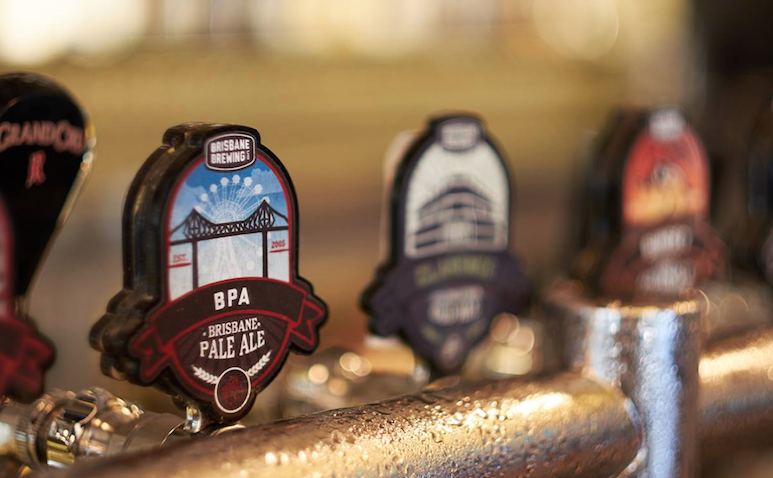 They say there's no place like home, which is why Brewhouse is a place like no other; enjoy their range of Brisbane's best brews, that they so lovingly picked just for you!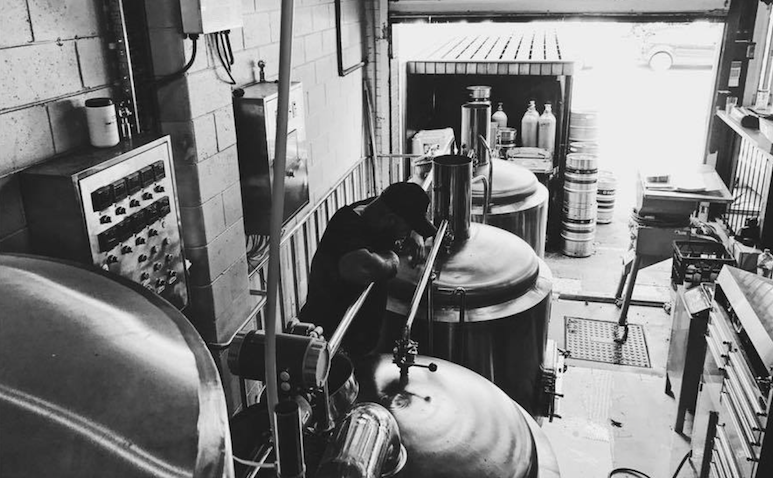 For a transcendental beer experience, hop on over to Aether Brewing for legendary beer and more. When you drink Aether, you know that this truly is the fifth element, the stuff that binds the universe together. Tight like the ANZAC bond, join Aether Brewing on Wednesday 25th of April, as they commemorate all things ANZAC from 10am with special discounts for all current and former personnel on presentation of your Defence ID.

They are also hosting Two-Up on behalf of the Toowong Sub-branch RSL. So start practicing your best toss and get ready to throw some solid chat. Then live music from 3pm... this is where the fun is at!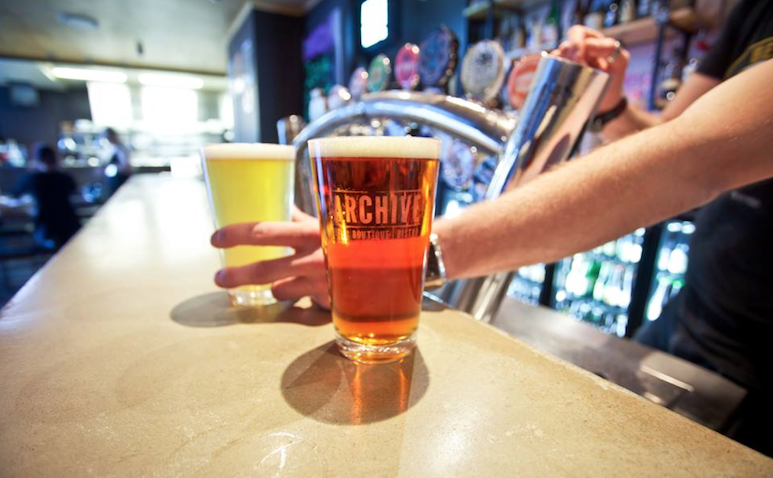 Whether it's local beer or international flavours you're after, Archive has it all! Archive will be open from 12 pm and (best of all...) there is no public holiday surcharge, get your beer on! Cheers, beers and maybe even some two-up.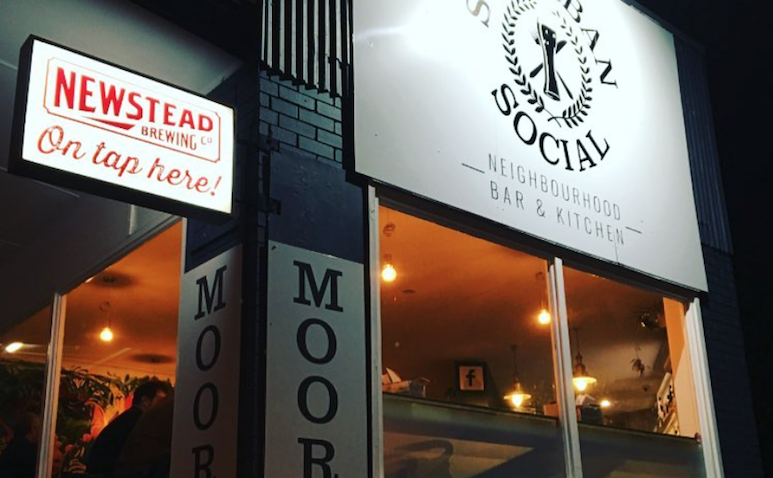 Feel like you're joining a group of buddies in an atmosphere welcoming as only Social Suburban knows how. Join to dudes from the 'burbs and have yourself some craft beers, good burgers and good times at Social Suburban Neighbourhood!
NIGHT OWLS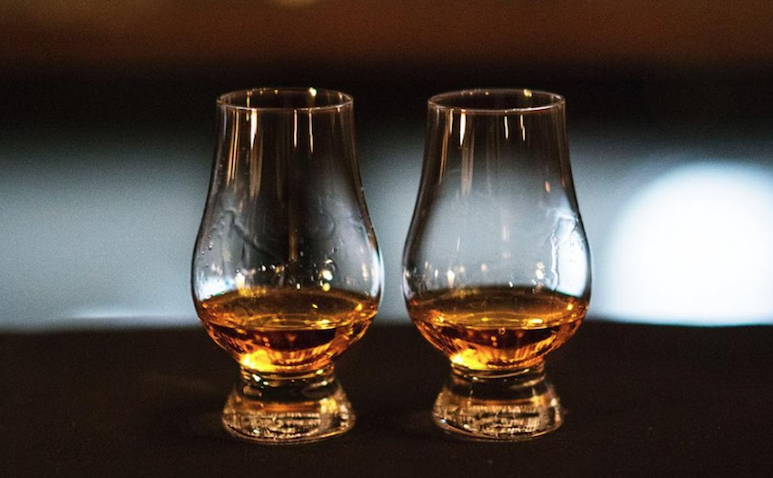 For those who fancy something a little fancy, head over to Savile Row in the Fortitude Valley for a taste of London's glamorous side. Hidden away in Brisbane's busiest precinct, Savile Row offers immersion into a whole new world of class, exploration, and finely tailored drinking.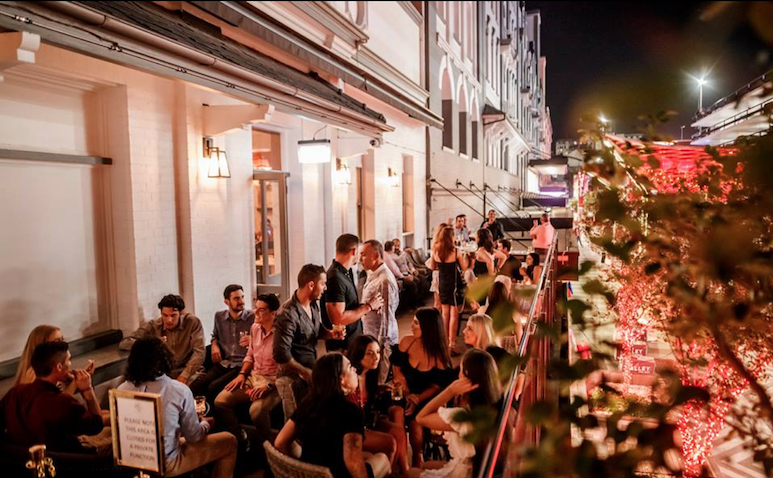 Wind down in style at Brisbane's Palace Supper Club, with fabulous chic decor and a fresh unique take on Brisbane's bar and dining scene. The Palace Supper Club rare, top-shelf spirits and a passion for good food. Did we mention that they are lighting up the barbecue so you can enjoy life on the deck this Anzac Day?... It's the perfect way to end the day. #yeeeees
About the Author
Josie is obsessed with dogs and all things dog-friendly. She will speak to you in mostly Gilmore Girls quotes and song lyrics, and lives her life by the motto: "What Would Selena Quintanilla Do?" (WWSQD).
Josie is a proud Latina and will do almost anything for some Pupusas.