Brisbane's Best Sports Bars
Friday Night Lights & Drinks
If there are three things that all Australians love with every fibre of their body, it's live sport, beer, and good food. With the wide world of sports hitting our screens this season, be sure not to miss out on the FIFA World Cup, State of Origin, NRL, and AFL. The question of where to watch this year's big games in Brisbane is a hard choice to make yet again. Before you commit yourself to another year on the couch with a bag of Doritos, you may want to venture out of your comfort zone and check out some of the coolest spots to catch up on some genuine sports entertainment.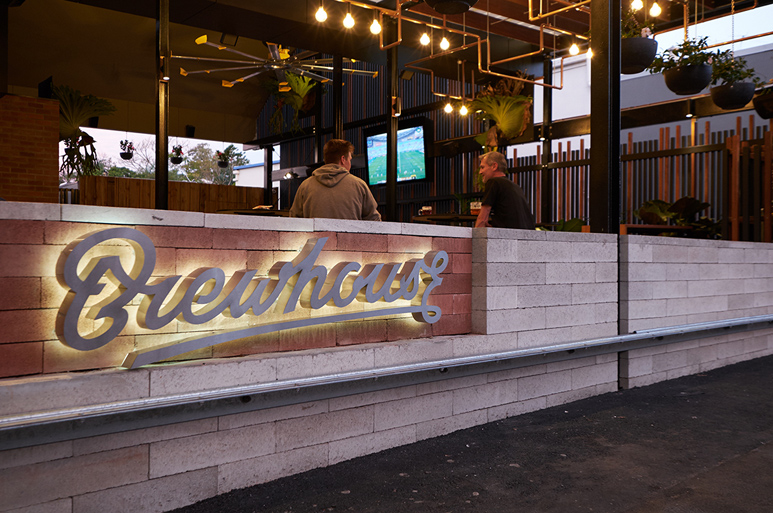 With a wealth of craft beer and a delectable menu to boot. Brewhouse is your perfect spot to enjoy after work. The Brewhouse Brisbane can be found in the popular Woolloongabba precinct features memorable mix artisanal beers alongside a wide range of classic pub grub from their good old wings to the sizzling barbecue ribs. It deserves its reputation for delivering the best sporting functions with its choice of Sports bar and Beer Garden delivering an awesome space to kick back and enjoy a few games of the Brisbane Lions with your mates.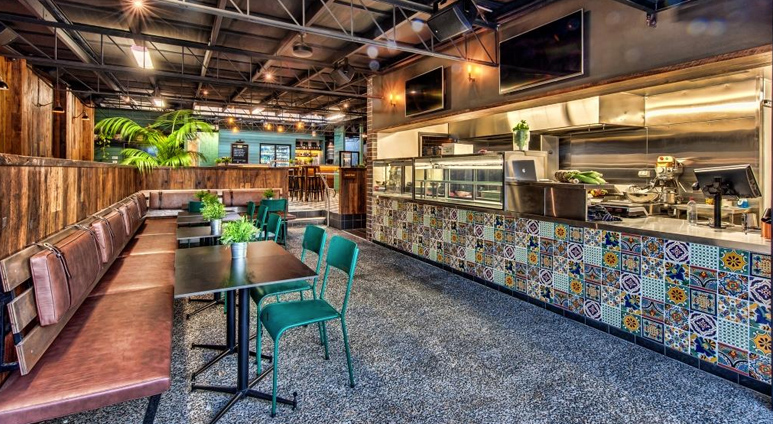 Brisbane Brewing Co.'s West End Brewery is the perfect spot to catch-up on a few games of soccer this year. With a range of outstanding menus to tempt you, as well as perfectly brewed beers and ales to suit anyone's taste. The BBCo have created a beer nirvana. With atmosphere oozing from the rafters to the floor tiles, the Brewery provides the perfect place to catch the world game. Be sure to cheer on the Socceroos and join along their campaign to another World Cup berth. If sport is not your thing, head along for live music, or sample the brew house's award-winning beers. Brewed right on the premises, it doesn't get much better than this!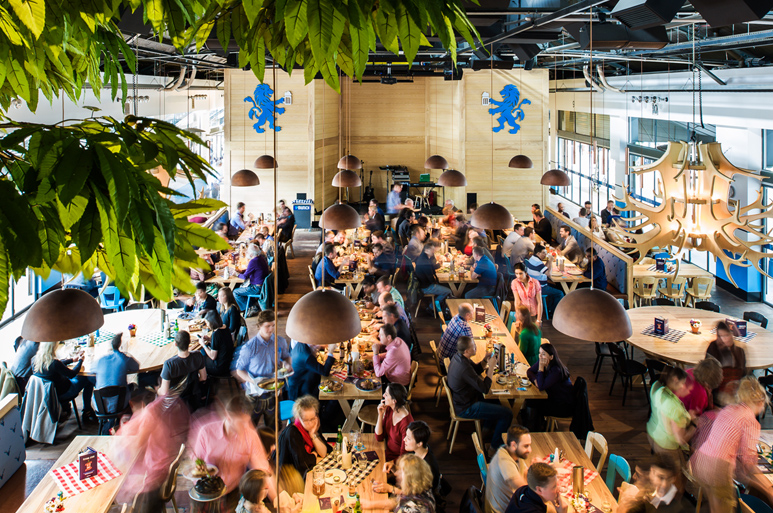 Munich Brauhaus, brings a stein-full of Bavarian bier to Brisbane. The venue channels the traditional Bavarian Bierhaus, where people can eat, drink and be merry in this year-round Oktoberfest celebration. A number one rule of Munich Brauhaus is that you must come thirsty, hungry and a lover of sports. Much like the venue itself, the portion sizes are substantial and run the gauntlet of delicious food. With AFL season kicking off this year, why not enjoy a few games at the bier house while chugging down a Boot full of Beer.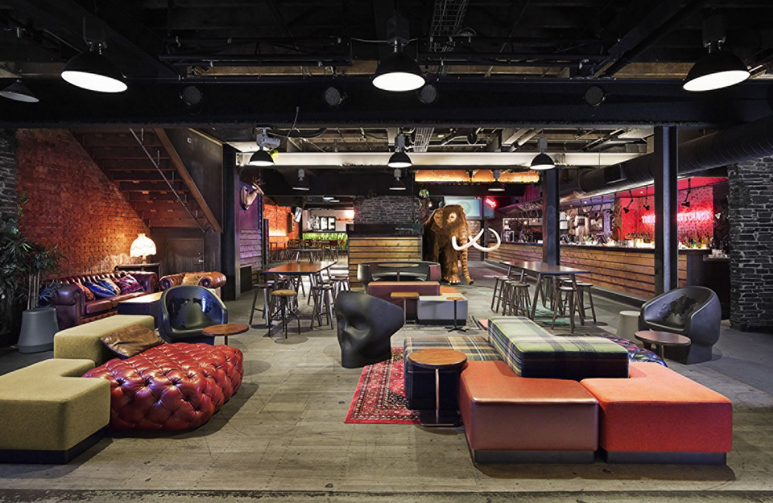 Once extinct in a land before time and now walking the earth once more, the Woolly Mammoth is an excellent venue to watch sports and enjoy a selection of craft beer. Catch the games on the high definition screens, dig into a range delectable bar food, recharge with a thirst quenching beer and enjoy some of Brisbane's best entertainment. It's the time of year again, to see if you bleed blue or maroon, making it a perfect time to catch the State of Origin and watch it live on the mammoth screens this year. Whether its State vs. state, mate vs. mate, there is plenty of meals to sink your teeth into, plus plenty of beer to wash it down with.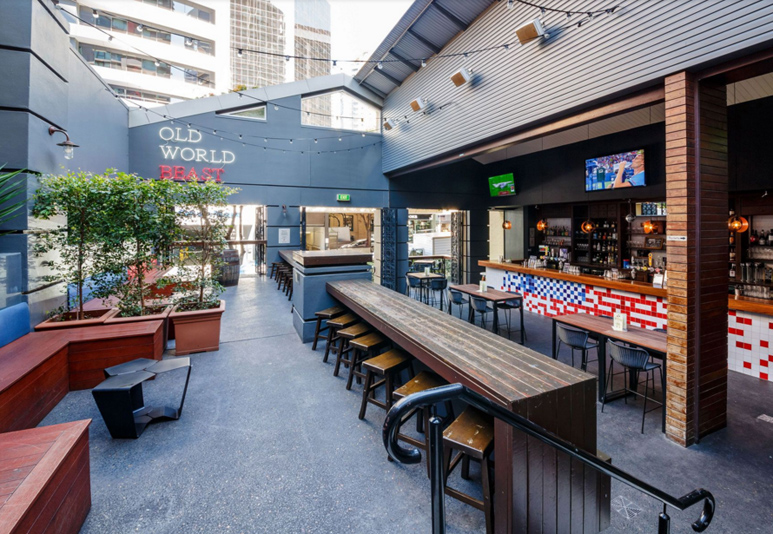 For an authentic modern American experience, look no further than the Buffalo Bar. In the heart of Brisbane business district, it's not hard to miss any games with the venue's multiple screens streaming live sport every day across the differing sporting codes, Buffalo Bar has you covered. There's nothing like watching a game of NFL or NBA while eating a big basket of fries or gorging yourself on plate of southern style wings might make you feel like you are back in college. Whether your team has won or not, treating yourself to a drink is the perfect way to celebrate win or lose.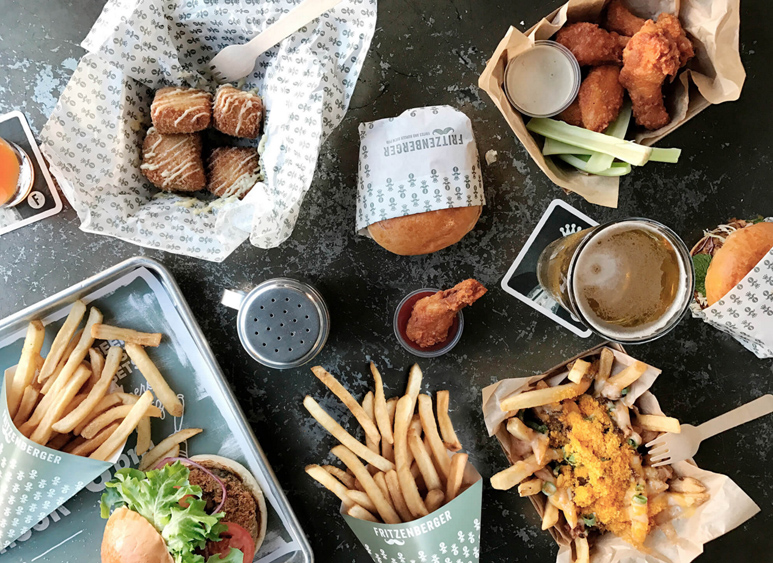 The Fritzenberger, the new joint out at Paddington occupies this urban area, making it one the best spots to catch up on some sport . Their menu brings a match made in heaven of chips and burgers. Not only they do frites, they also do burgers and wait there's more they also do awesome beers. With a love of non-traditional brewing styles. Fritzenberger brings with it a microcosm of unique beers and ales alongside an addition of guest brewers. Keep an eye out for the Queensland burger and limited edition release of their Fritzen Maroon Lager, its sure to heat up any true State of Origin fan.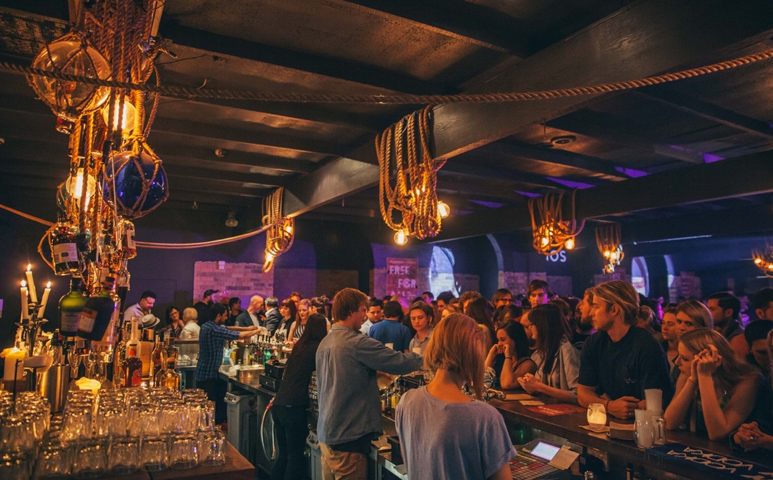 A perfect place for you to roost at and spreea your wings, look no further than the The Flying Cock, The large venue located on Brunswick Street boasts plenty of good pub grub, cold ales and bold booze. A bonus is there dedicated sports bar, the nook is located to the left side of the Coop Bistro with a pool table, their iconic arcade shooting games and plenty of plasma tv's covering the latest in sports. It's the perfect space to hold after celebratory drinks for your favourite footy team. Be sure check them out for schooners, scoreboards and all things sport.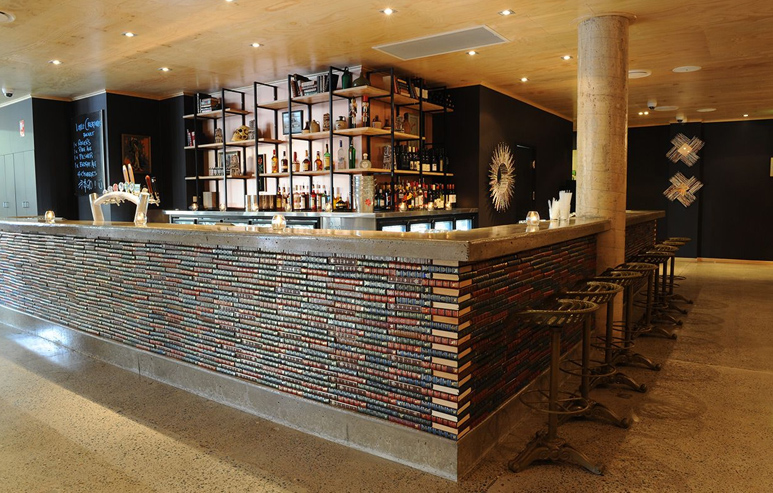 When it comes to looking at key points of a good Australian pub. Food, drink and entertainment are the foundations for a successful drinking institution. Look no further than Archive Beer Boutique. The iconic drinking destination has been bringing its taste to the city of Brisbane for years making it a favourite amongst the locals. Located near West End the bar boasts a wide-ranging menu and genuine sports entertainment.
About the Author
An avid writer, film buff and connoisseur of video games. He has an education in Journalism with a background loaded in Political Science. With a passion for reading, writing and everything in between, he speaks in old Latin phrases, loves visiting new places and often engages in lively discussions about food, travel and politics. Whilst busy creating the new coke, he is seen consuming ice-cream for breakfast, preparing gourmet cheese boards and collecting funk pop vinyls. He can be seen around Brisbane living life to the fullest on the search for his next destination.