Brisbane's Big, Bold & Beautiful Birthday Bash Guide
Sip Sip Hooray | Celebrate Good Times Style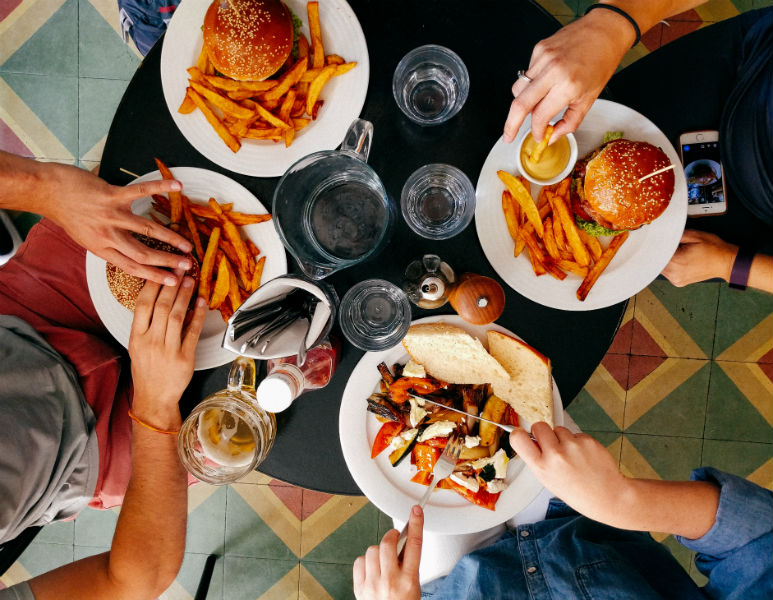 Hey, hey! It's ya Birthday! Time to celebrate at some of the best venues in town, but where to go? Don't you worry, we've taken the fun of planning your Birthday dinner to a whole new level. We've curated a list of ALL the best places to celebrate your Birthday this year – and to make it easier for you, separated them by category so all you need to do is pick one! Here's to one hell of a Birthday Dinner!
To Impress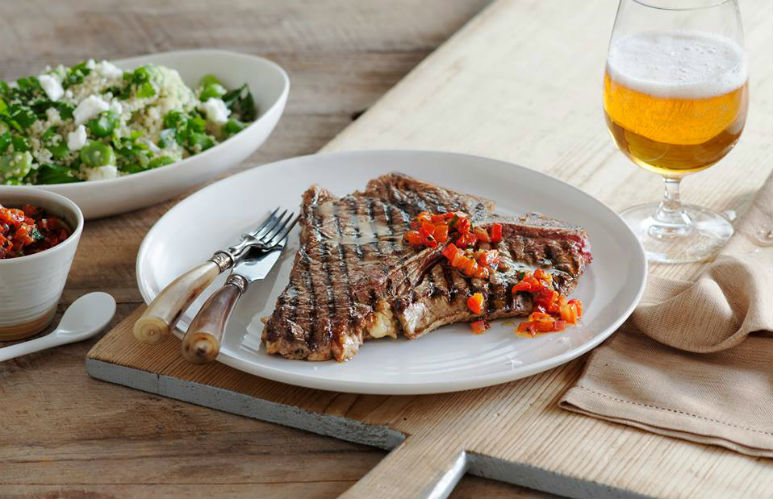 Release your inner country with one of the best steaks Brisbane has on offer! The folk at Black Hide Steakhouse have over 60 years' experience and have perfected the art of cooking a mouth-watering steak! Order your chosen cut, cooked to perfection, whilst celebrating your birthday in style!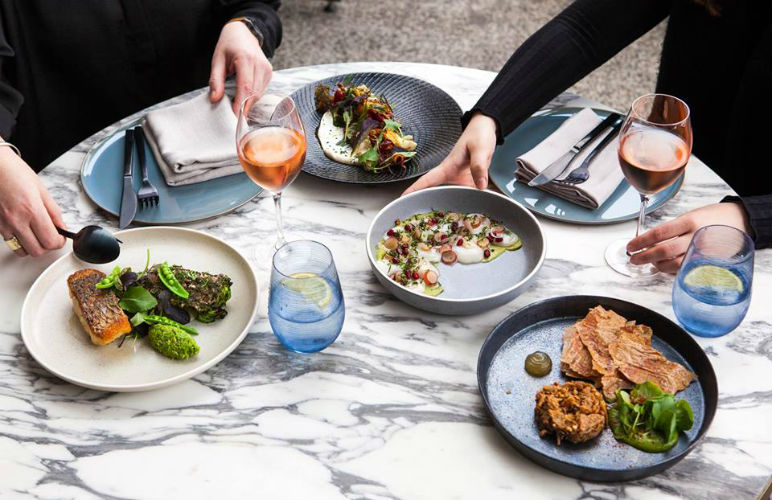 For a local, regional, farm to table-based experience look no further! Patina at Customs House sure does know what they're doing when it comes to food! With meals like Chargrilled Mooloolaba King Prawns with black pepper, sweet corn and finger lime on offer, what more could you want? Alternatively, if you want a big celebration, perhaps one of the mouth-watering-get-in-my-belly-tempting share platters is the way to go! Be sure to make a booking, with food this good you'll need it!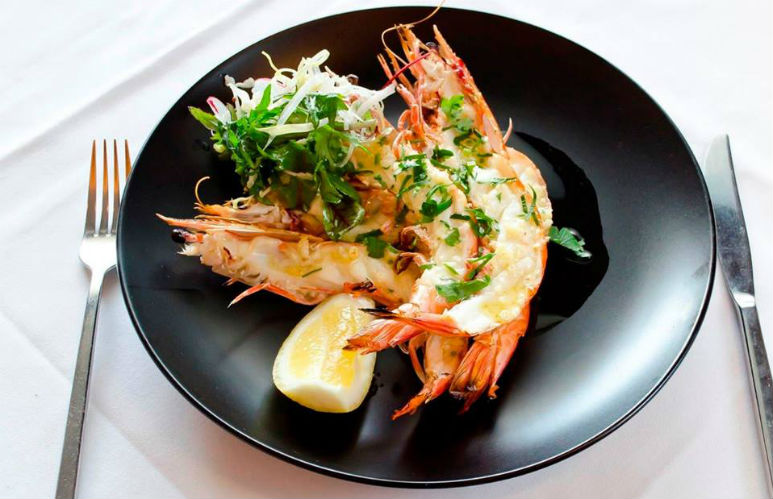 It's time to treat your friends to the finest of Birthday dinners that they'll be talking about for years to come. Presenting the one and only Gambaro's Seafood, with 60 years of experience, an award-winning menu and food that will send you to the Heavens and back – what more could you need for an unforgettable Birthday?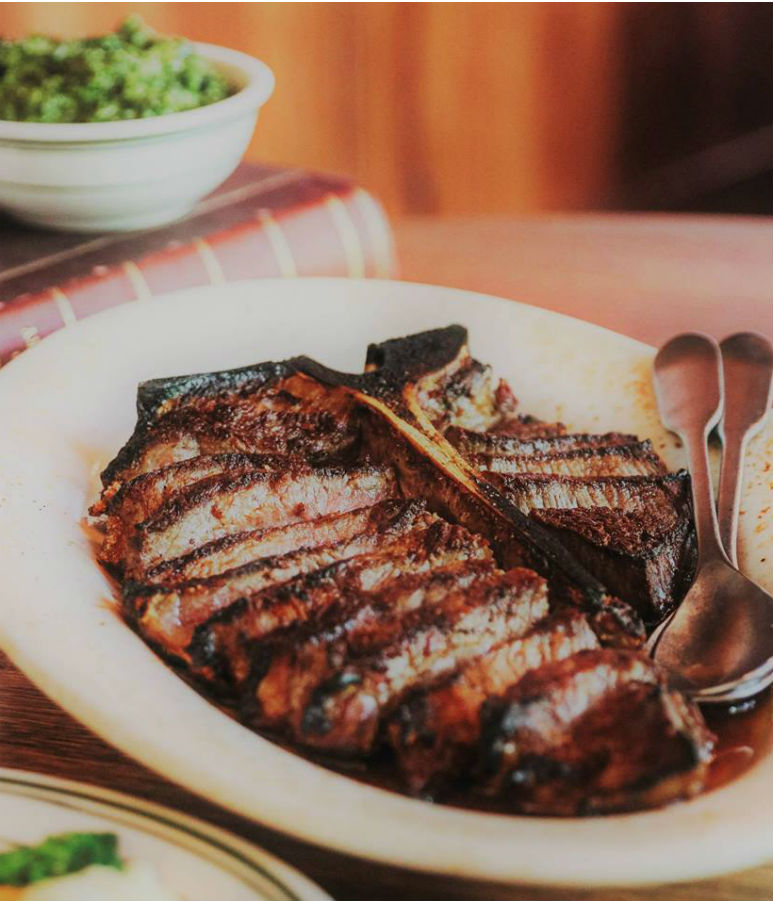 Charm your loved ones with a trip to Walters Steakhouse. This classic venue provides a one-of-a-kind experience. With its old-style charm and hospitality, you'll be head over heels! Enjoy a drink at the bar before being served with a mouth-watering 270-day grain fed, in house, dry aged porterhouse, prepared and cooked with specialised and secret methods to ensure the highest satisfaction. Sounds like the perfect dinner to me!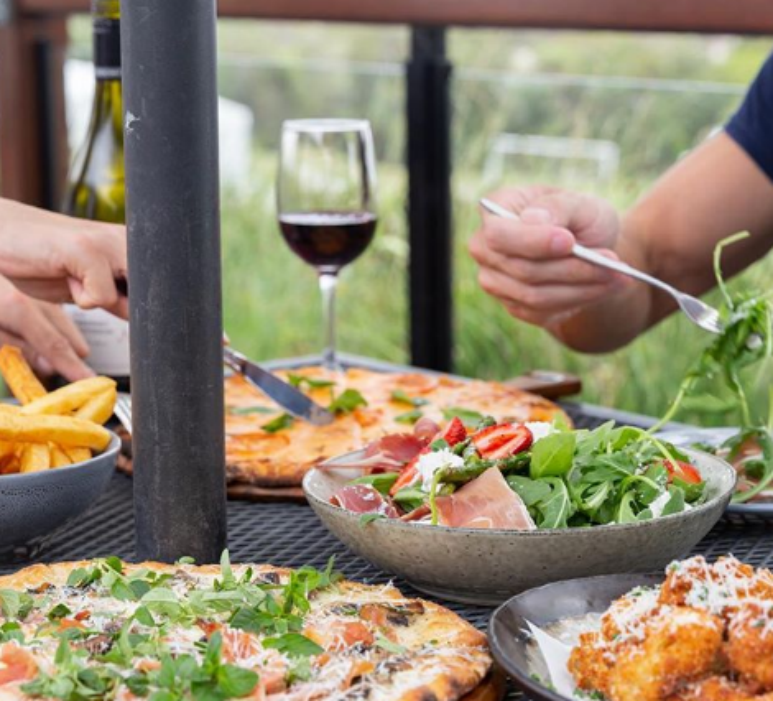 Look no further for fine dining with some of the most gorgeous views the Moreton Bay area has to offer! Restaurant Lurleen offers a contemporary modern Australian menu made up of seasonal, regional and local produce perfectly paired with Sirromet's award-winning wines. For a night in the stars that's bound to impress, look no further and enjoy the best of the best!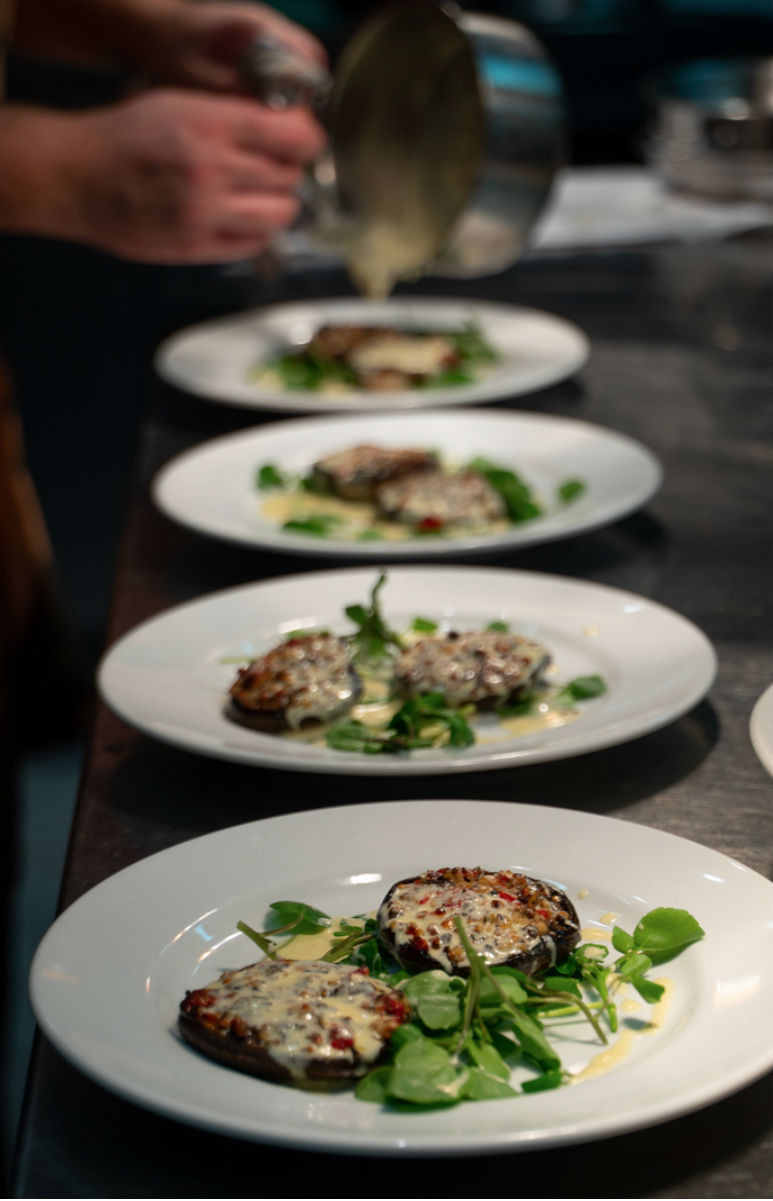 You'll be getting more out of a Birthday Dinner when you dine at Tartufo Classic Italian. With their deep love of creating an amazing atmosphere and experience, it'll feel like you're part of the family! Indulge in all the best carbs and wine on offer like it's your Birthday because it is! So, forget about your responsibilities and load up on carbs like it's no one's business!
For Waterfront Views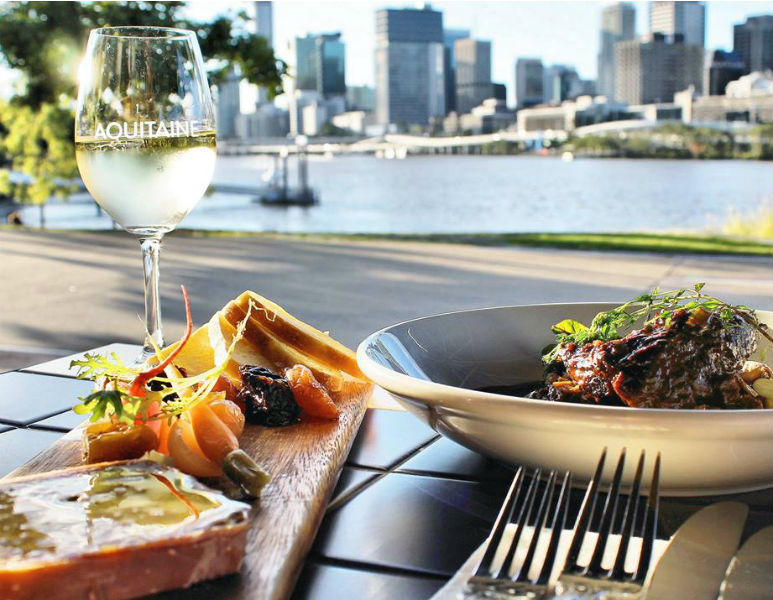 Want to do something a little different for your Birthday Dinner this year? How about a little French-themed food to really get the party going? Aquitaine Brasserie Restaurant and Bar has a reputation for both fine food and sublime wine, you'll be swept off your feet! If you're feeling a little low key for your Birthday (sometimes it's good to mix it up!) this is the perfect place for a romantic Birthday dinner, or you can use a private dining room for all your loved ones. Either way, this will be a Birthday you'll be grateful for!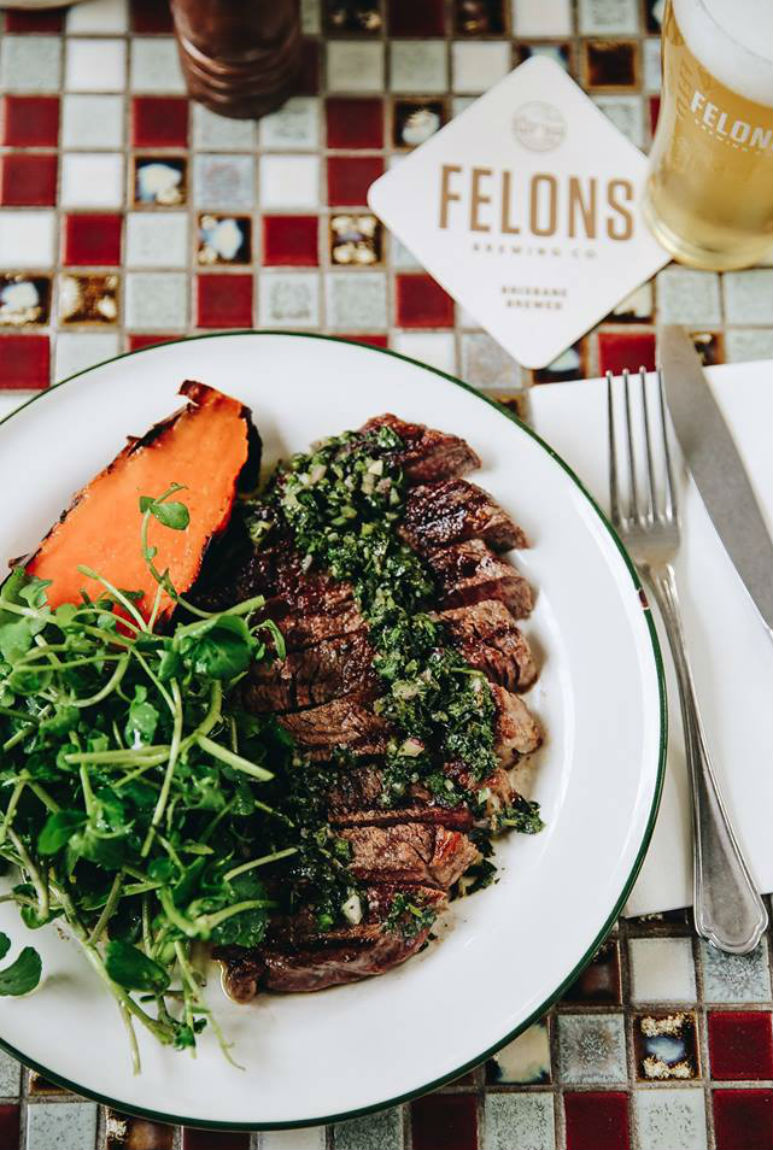 For a spot that's bound to impress your friends with its 5-star service, breathtaking river views and endless possibilities for a good night, look no further than the Howard Smith Wharves! This new hotspot is sure to set your Birthday off to the right start. With dining options from ARC Dining & Wine Bar, Greca Restaurant, Fish n Chippery and Felons Brewing Co., there'll be something to suit everyone! So, put on your best dress and have a Birthday with a view everyone will love (and I'm not talking about the river!).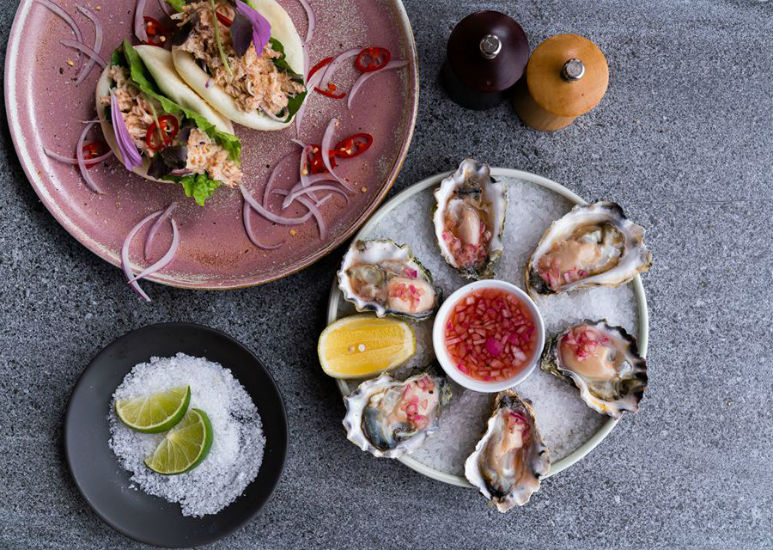 Is there anything better than celebrating your Birthday with your friends and family? How about celebrating with a waterfront view? That's what I'm talking about! River Quay Fish will prepare you a Birthday dinner fit for royalty! With their premium seafood on offer, how does Barramundi with a cream leak, lemon broccolini and roasted macadamia butter sound? #YesPlease! This is a Birthday you'll be wanting every year!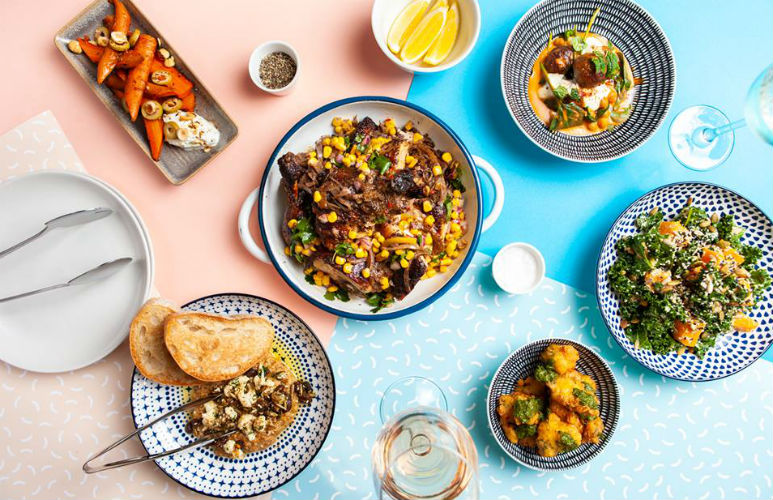 Picture this: it's your Birthday. You're surrounded by friends and family, admiring the surrounding views of the river. Your nose is being taken on an adventure by all the wonderful smells making their way from the kitchen. Next thing you know the waiter has returned with your meal. You know you've made the right choice – who can say no to roast pork belly, crackling, burnt apple puree served with a spinach and green apple salad? This could be you for your Birthday dinner this year, all you need is to pick up the phone and make the call!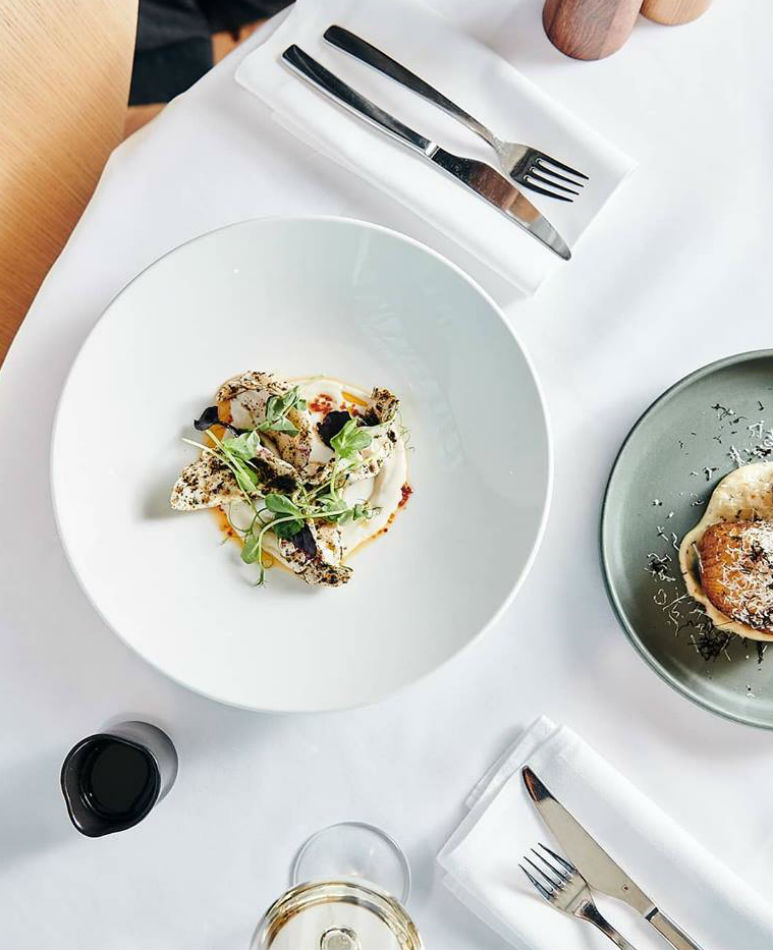 Impress all your friends with your knowledge of Brisbane's best dining when you organise your Birthday dinner at Stokehouse Q. With divine views of the river, a Mediterranean and greater Europe styled menu all cooked to perfection with the freshest, local produce – this is bound to be a knockout!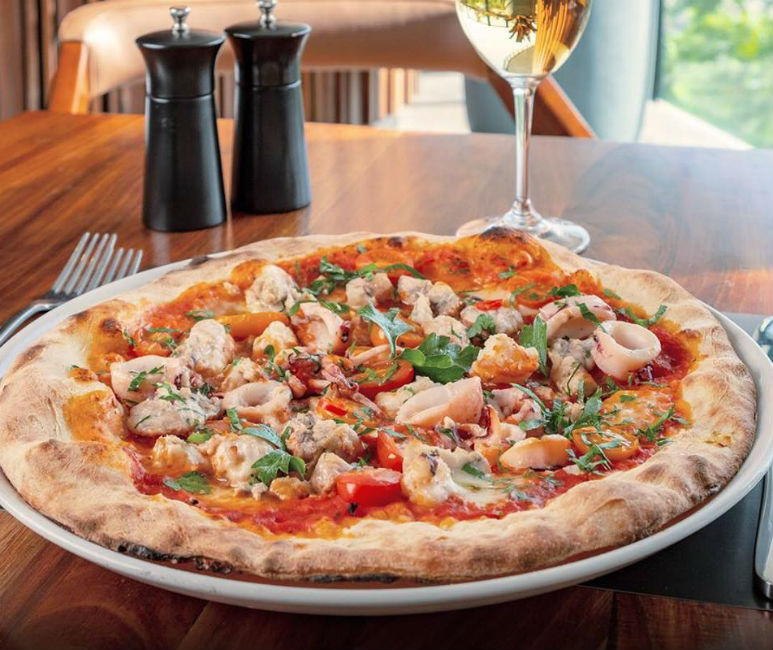 Treat your friends (or have them treat you!) to some of the best Italian on offer for this year's Birthday Dinner! For a place where you want to be seen, look no further than Persone by Gambaro. Immerse yourself in the spectacular Italian bar and dining experience, with break taking views, this night will be unforgettable! Cheers to that!
For the Music Lovers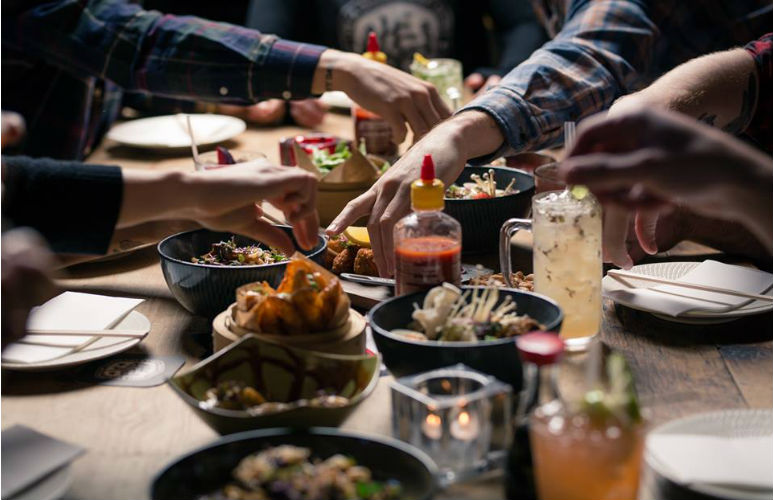 Transport yourself to the mysteries of this Asian inspired bar, where secret rooms, tempting doorways and endless fun is a definite! With the option of dining in cozy lounges or dimly lit corners, this is the perfect venue for a group gathering or a quiet celebration with that special someone. Entertain yourself with pool tables, pinball machines, live music and pan-Asian street food – this is your one-stop shop to a night of happiness!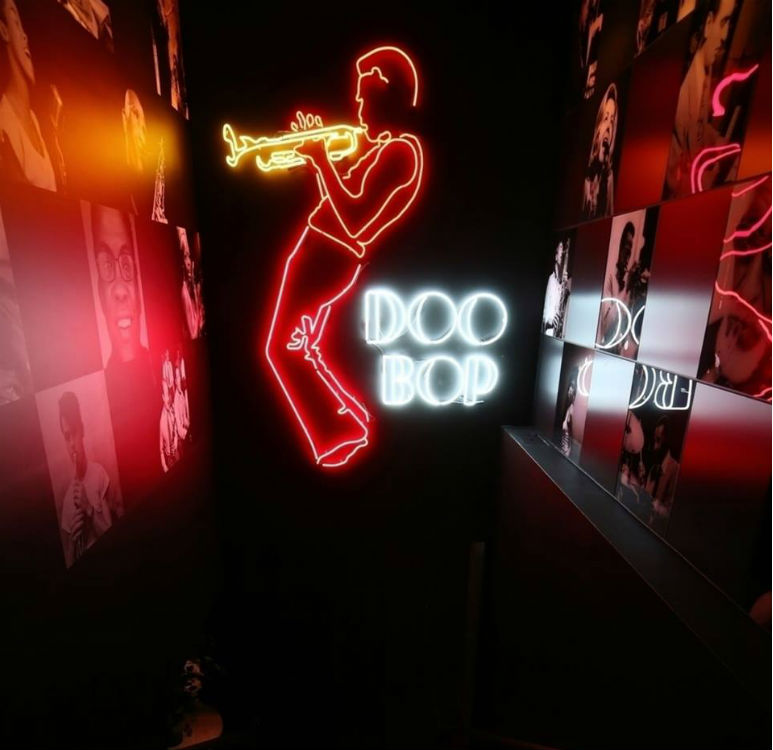 This live music venue doesn't take food lightly. Offering a mouth-watering spread of cheeses, tempting starters, delicious entrees, divine mains, and dessert that will have you begging for more – I think it's safe to say we've found the perfect Birthday dinner. Just when you think this couldn't get any better… did we mention the live music? From Tuesday to Saturday head on over to hear some of the best Jazz music on offer! With the option of catering for functions, this is perfect for a big or small gathering, so there's no reason not to go!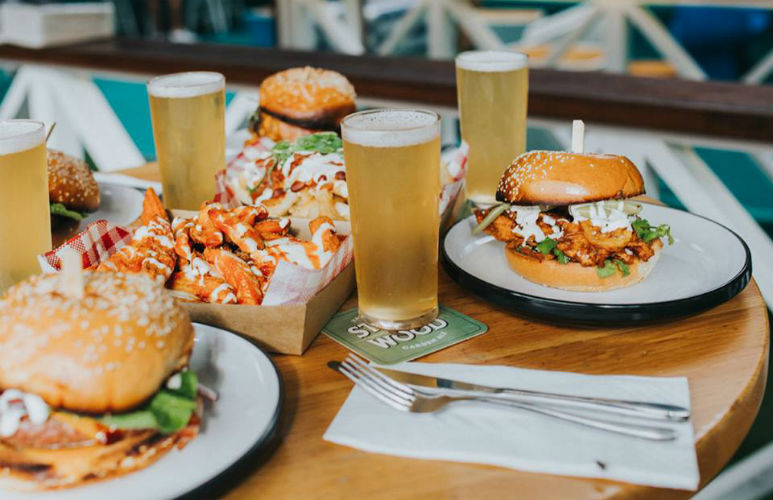 Party like it's 1999! Where better to have your Birthday Dinner than at Woolly Mammoth Alehouse? With live music (if you get the right night!), a banging DJ, an exorbitant range of drinks and food to top it off, what more could you ask for? With burgers, ribs, nachos and pizzas on offer, it's like a Birthday wish come true! So release your inner rock star and kick up those heels – it's time to party baby!
For the Beer Enthusiasts

Do you love craft beer as much as you love life itself? Then we have the perfect Birthday venue for you! With Brisbane Brewing Co. providing both the beer and the food, where else would you spend your Birthday? How about sharing a Brioche Slider Board or a platter with some mates or indulging in your own main? Either way, you're bound to be satisfied. Sounds like the perfect Birthday to me!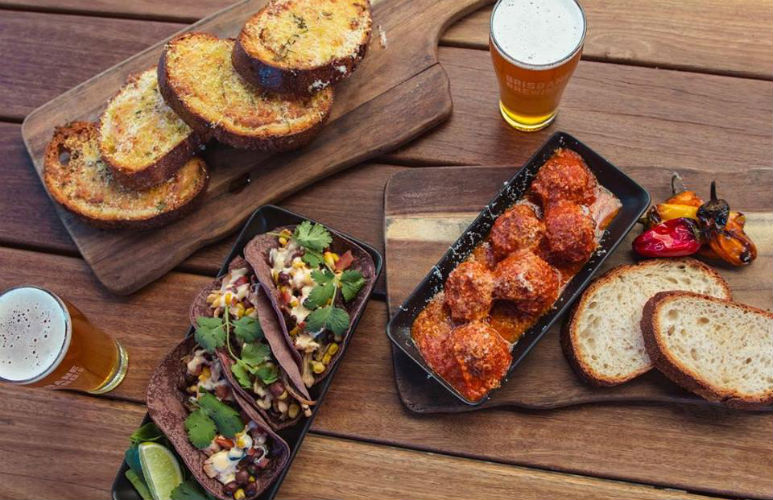 If you love having a beer with your mates on a lazy Sunday afternoon, why not do it for your Birthday too? With Brewhouse Brisbane offering an extensive menu featuring burgers, pork belly, a wide range of steaks and even dessert, you'll be living the high life this Birthday!
There you have it, your new go-to list of the best of the best on offer in Brisbane. So, it's time to celebrate you any way you want it this Birthday! Whether you want the whole city's eyes on you, or just a few close mates and a good time, this year will be your best one yet!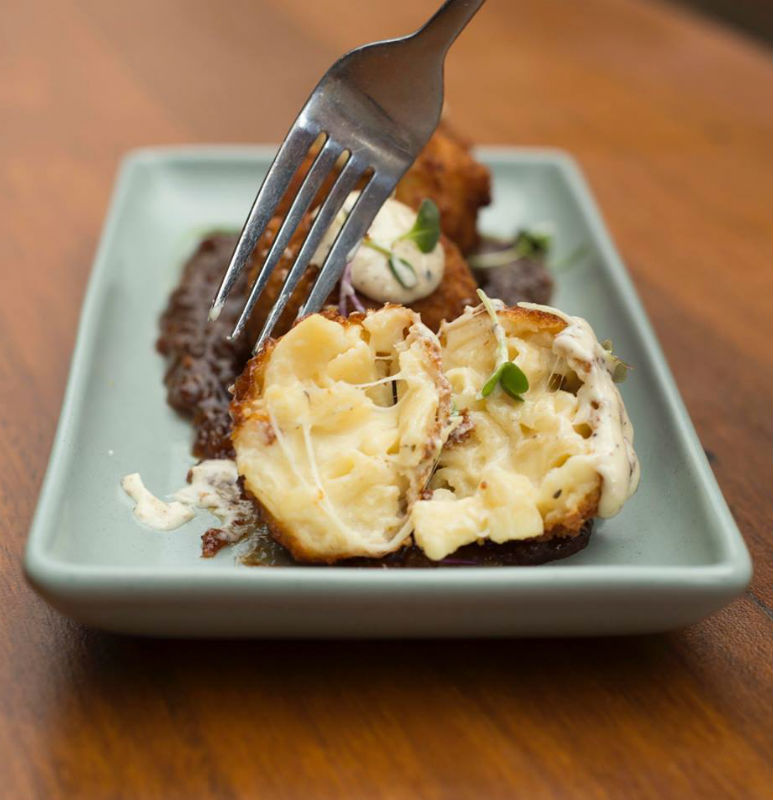 There's nothing like celebrating your Birthday with family, so how different can it be celebrating it in a family run hotel? Well, you're about to find out! The Osbourne Hotel is the perfect venue for a relaxed Birthday this year. With meals like handmade gnocchi, wild mushroom risotto, BBQ pork ribs and lamb shoulder on offer, the Osbourne Hotel brings the elegance of fine dining family style. Plus, I can almost guarantee your parents won't make you pay for your meal, who says no to free food? The Osbourne has over 50 beer taps with rotating fresh beers, plus a killer cocktail list - how can you go wrong? #can't
GLOBAL FLAVOURS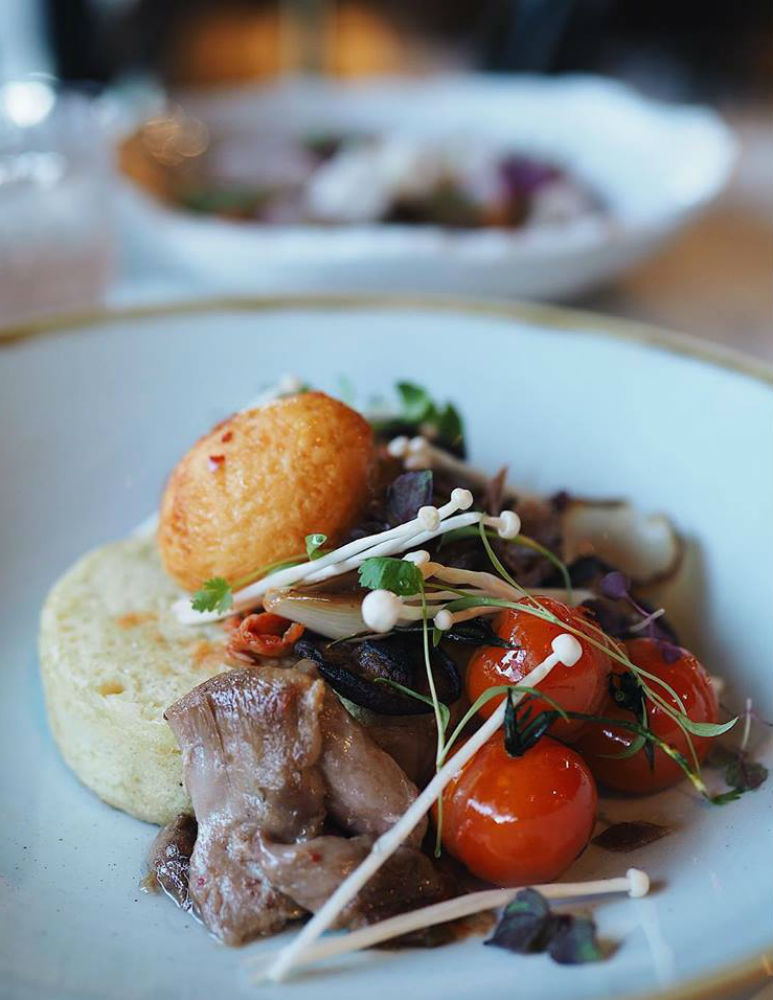 No more debating about where to go, King Street has the answer! With a tempting variety of cuisines on offer, the only decision is what to eat! Perhaps start with a poached, steamed or pan-fried dumpling from Fat Dumpling, before moving onto some delightful Cheese Wheel Pasta at Il Verde, followed by gelato from La Macelleria that is bound to transport you to another world. Match this with a wine list sent from the heavens to Atelier Brasserie, just for your enjoyment. Montrachet is undoubtedly a suave French experience like no other destined to impress. Any way you want to play, King Street has all the answers!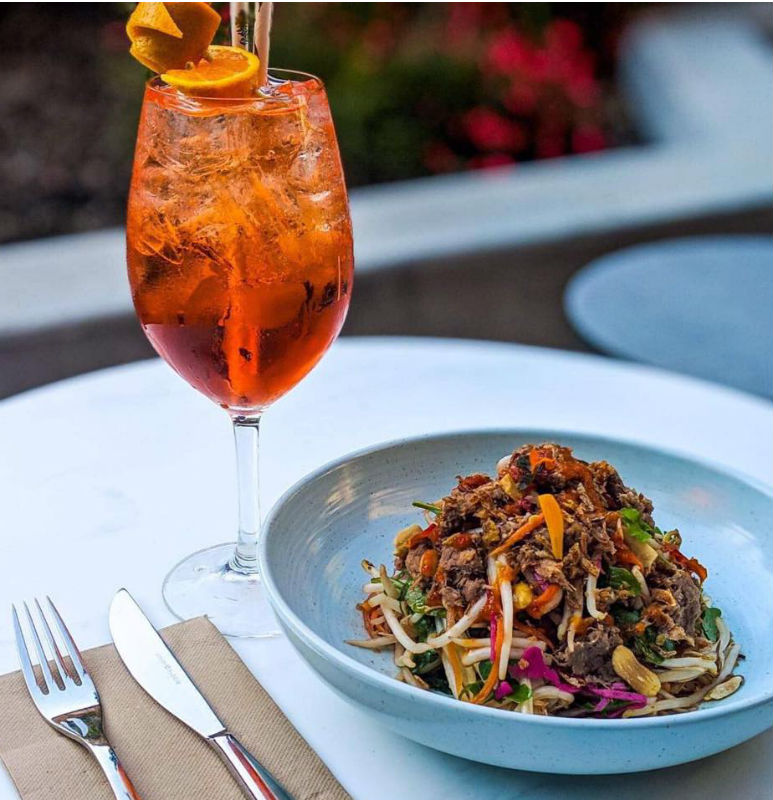 Apparently, Whistle Dixie is the place to go if you're wanting to push expectations beyond reason or belief. So, what better venue to host your Birthday Dinner? It's time to start hyping this place up to your loved ones, they're going above and beyond to ensure our satisfaction. Treat your taste buds with a grilled flathead, mango salsa, guacamole and pomegranate with a lime and pepper aioli served in a crispy tortilla bowl. Or perhaps coconut poached chicken with pickled carrot, rocket and coriander served with nouc cham dressing is more your style? Either way, Whistle Dixie will deliver whilst exceeding your expectations. Happy Birthday to you!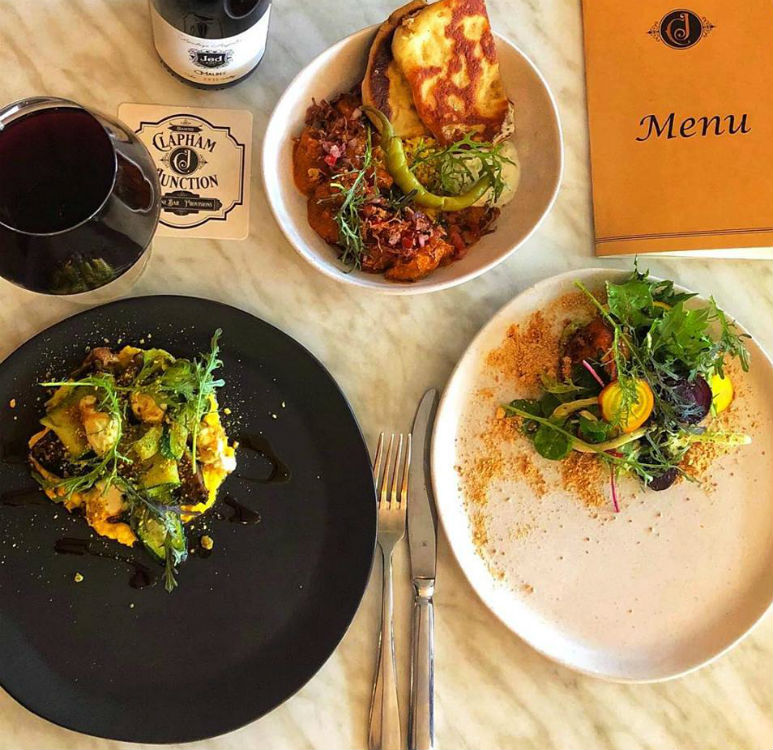 If you and your friends are feeling like doing something a tad fancy for your birthday celebrations, we have the perfect place! Clapham Junction Wine Bar Provisions is a vintage chic bar that'll make you feel like you waltzed straight into a railway refreshment room. With a unique list of boutique international and regional wines, cocktails and beverages on offer – you'll be sipping your way through another successful celebration! Be sure to check out the menu for a cheeky cheese or cured meats selection. Sip, sip, hooray!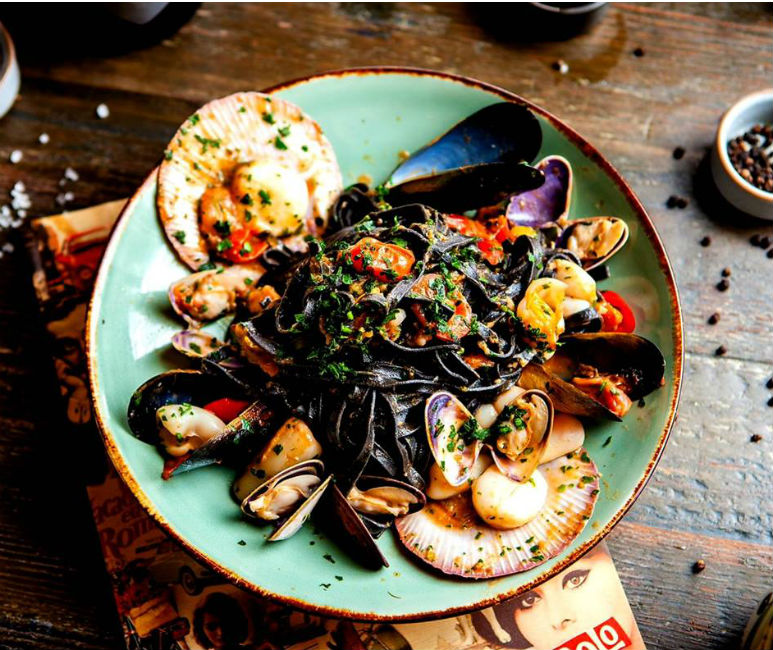 Nothing says Birthday more than an authentic Italian experience, right? Popolo Italian Kitchen and Bar is a spacious, yet cozy restaurant dedicated to bringing friends and family together through the magic of good food. So, gather your loved ones and head on over to Popolo's for a Birthday celebration that'll make you feel even more at home!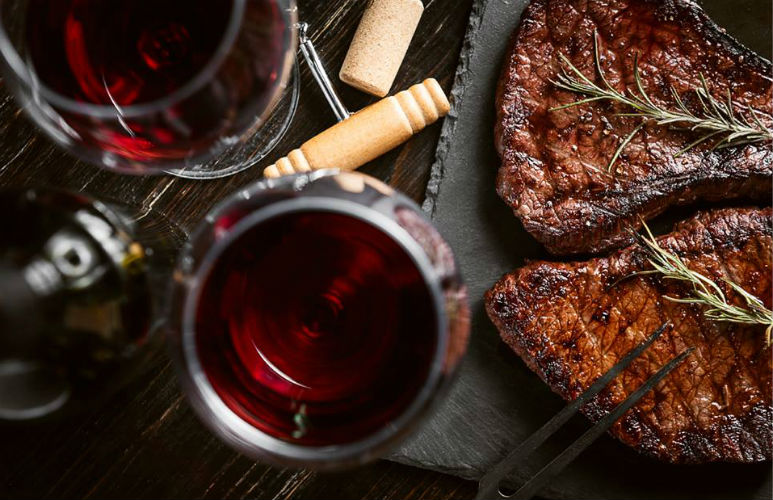 New Birthday, new you, right? Nostimo represents opening a new chapter, whilst paying tribute to your beginning … perfect for a Birthday then! Every bite will transport you to the incredible Greek Islands. With its large archways, Greek hospitality and flair, you'll forget that you're not Donna Sheridan living the dream in Greece!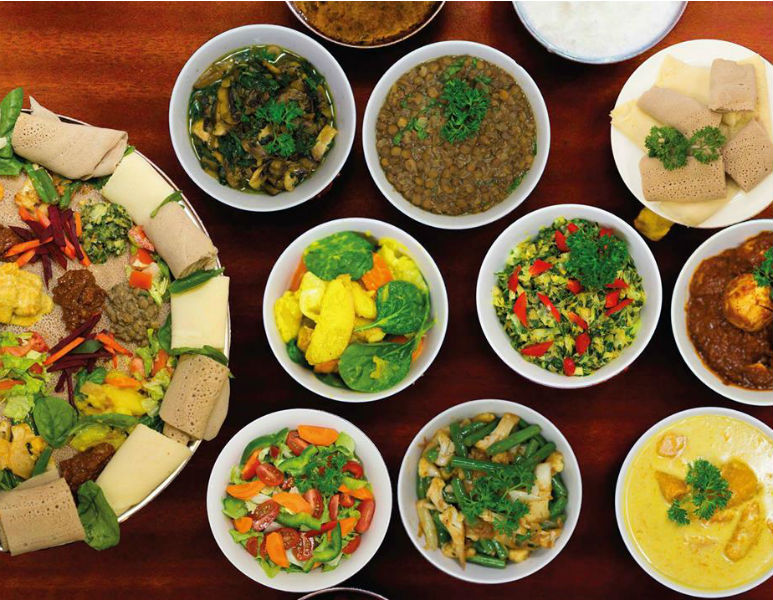 Spice up your Birthday this year with a treat from Mother herself! Mother Africa is bringing unbeatable African cuisine to Brisbane. This makes for the perfect Birthday Dinner! Whether you want to start a new Birthday tradition, try something new or just enjoy the upbeat atmosphere, look no further!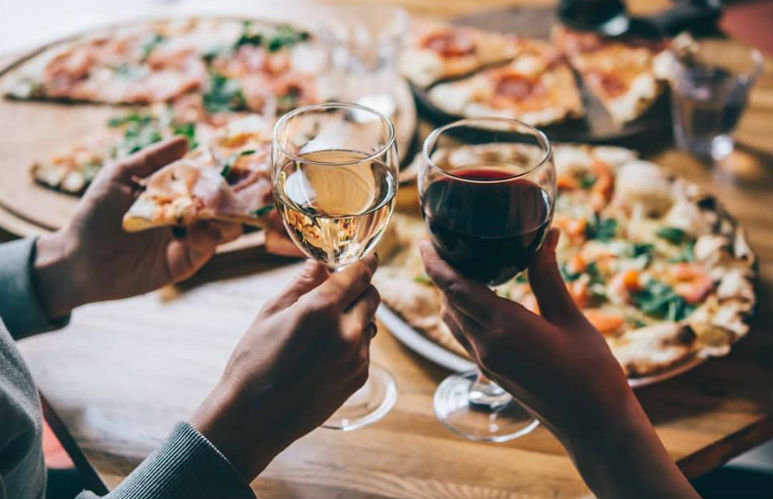 Fancy a low-key night with your friends to celebrate the day a God (aka you) was created? What better way to go than pizza? Delve into the delights of Boroughs of NY Pizza and indulge every single pizza craving. Go wild with the 'Coney Island', try something new like 'Eataly' or play it safe with the 'God Father'. Whichever way you go, this Birthday is sure to take a special pizza-your-heart.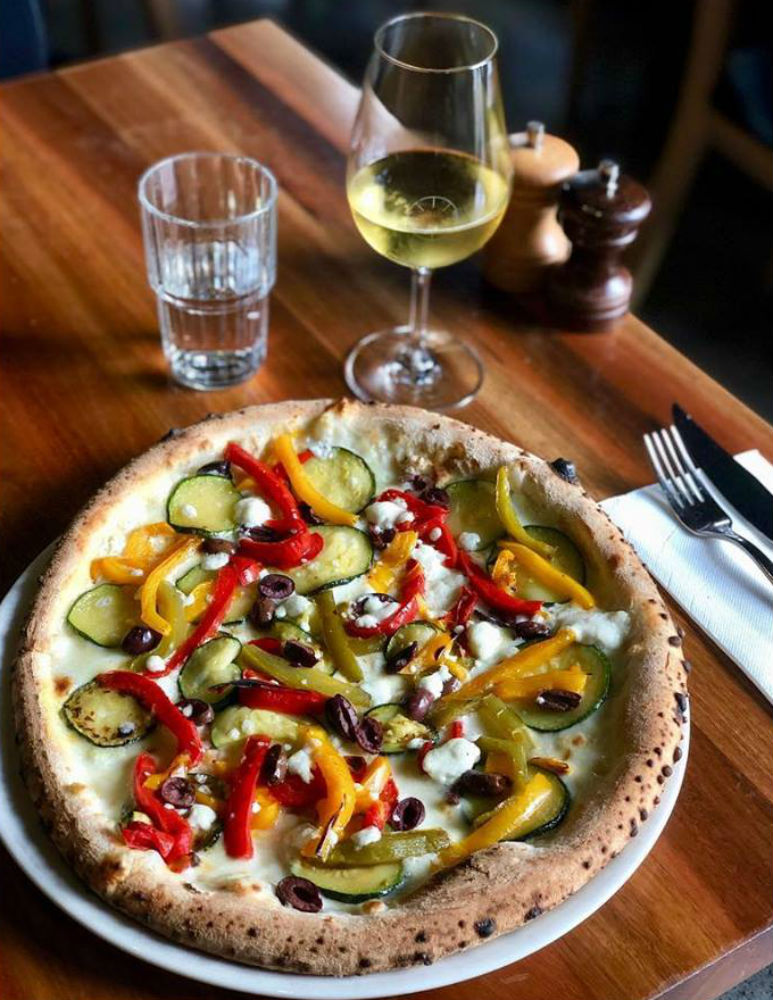 Are you craving pizza but don't want to take your friends to a fast food place for your Birthday (no shame!)? Introducing you to the one and only Julius Pizzeria! Taking pizza to a whole new level, it's fit for Julius Caesar himself! So, take your friends to dine like Julius Caesar this Birthday – just watch out for knives!
Here's a song to get you in the mood.. you know it, it's much cooler than it's standard boring cousin ('Happy Birthday')... Stevie Wonder is the king of cool, 'Happy Birthday to Ya' will make your celebration even cooler... we got your back. #celebrategoodtimes
About the Author

In an ideal world you'll find me on a beach, but in reality it's more like anywhere my friends and family are. I'm a lover of pups (especially my own), travelling and new experiences, I'm constantly up for a challenge! I'm always keen for an adventure, so let's go on one!