Brisbane's #Essential Bubble Tea Bucket List
Sipping away in the hottest boba choices in town!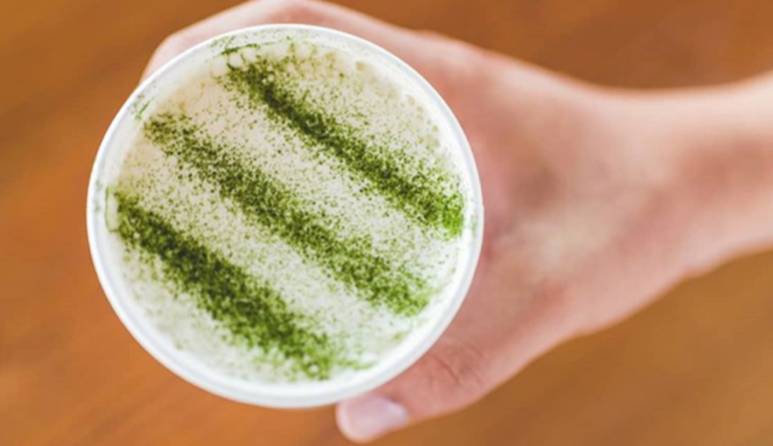 It's no surprise that the bubble tea craze has slowly made its way to Brissy and has taken over by storm! Who would have thought the combination of flavored tea mixed with tapioca pearls would be such a temptation? If there was an evacuation in the building, my boba rewards card will be one of my #essentials, that's for sure. Here's our #Essential Bubble Tea Bucket List for the best boba in Brissy. If not you're missing out. BIG TIME. Keep calm and sip through this ultimate list of bubble tea delights.
HEERETEA | SUNNYBANK
Huge cheese fanatic? Heeretea is ready to serve the ultimate cheesy goodness to you guys! Sounds intimidating? Wondering how the heck does cheese go well with tea? Hear us out, Heeretea provides a variety of different flavored teas of your choice where it is topped with a layer of frothy cream cheese! The cheese tea trend has swept Asia is coming to Brissy and you heard it here first, once you get hooked, there's no going back! Landing in the heart of Sunnybank, Heeretea is ready to welcome all curious customers who have yet to try this god sent beverage! The good mixture of sweet and savory will have you taking a trip down just because you can't get enough of it!
GONGCHA | CHERMSIDE
You can never talk about boba and leave out Gongcha, it has always been one of the originals in the game! Almost like 'Apple' in the world of technology! Originated from Taiwan, Gongcha has opened over 90 stores in Australia and over 1500 stores worldwide. Each cup is freshly brewed with the finest teas and assembled with it's aesthetics in mind for the gram's money shot! It is truly hard not to fall in love with Gongcha, literally that boyfriend you can never get enough of. Located in multiple locations around Brisbane, Gold Coast as well as Sunshine Coast.
LUCHA KITCHEN & BAR | BRISBANE CITY
Easily spotted in the heart of the city, Lucha Kitchen & Bar serves a wide range of asian delights and alcoholic drinks where you can spend your Friday nights if you are feeling all fancy schmancy! We all know desserts are one of the most important meals as it seals everything in. Why not try something new, instead of the usual dessert to end off a meal, take a cup of bubble tea for a change! Our favourites are the passion fruit jasmine tea and the sparkling fruity tea that adds a punch of zest in every sip, an absolute thirst quencher! Lucha Kitchen & Bar will leave you spoilt for choice, settling for one has got to be the toughest task of the day!
B. LUCKY & SONS | FORTITUDE VALLEY
Your one-stop arcade galore for all you gaming fanatics! B. Lucky & Son is always down for a good time. The neon lights, throwback arcade games, superb food and drinks will have you wanting to come back for more! Tired of your usuals and looking for something to spice up the average joe, B. Lucky & Son offers bubble tea cocktails (wait is it a thing? Yes Please!) for all you spontaneous freaks! Located in the valley, this is where the fun is at! The perfect twist where east meets west, so raise your cups up for a boba toast! Cheers to a night to remember!
CAFE ARTEASE | KELVIN GROVE
Café Artease is one of those places frequented by QUT students as it is located at QUT Kelvin Grove where they serve both bubble tea and matcha on their menu. Café Artease makes you feel straight at home because of the crazy cozy interiors it has. Not only that, they provide board games for you and your buddies to enjoy while sipping on your favourite cup of boba! If you are someone who enjoys late-night hangouts but don't do too well with booze, this place is definitely your go-to! Opening from 10am till 12am on Sunday to Thursdays and 10am till 1am on Fridays and Saturdays.
Now that the secret is out, you know where to find us for our boba fix! Sip or slurp your way through our heavenly tried and tested bubble tea bucket list. You can thank us later for changing your life.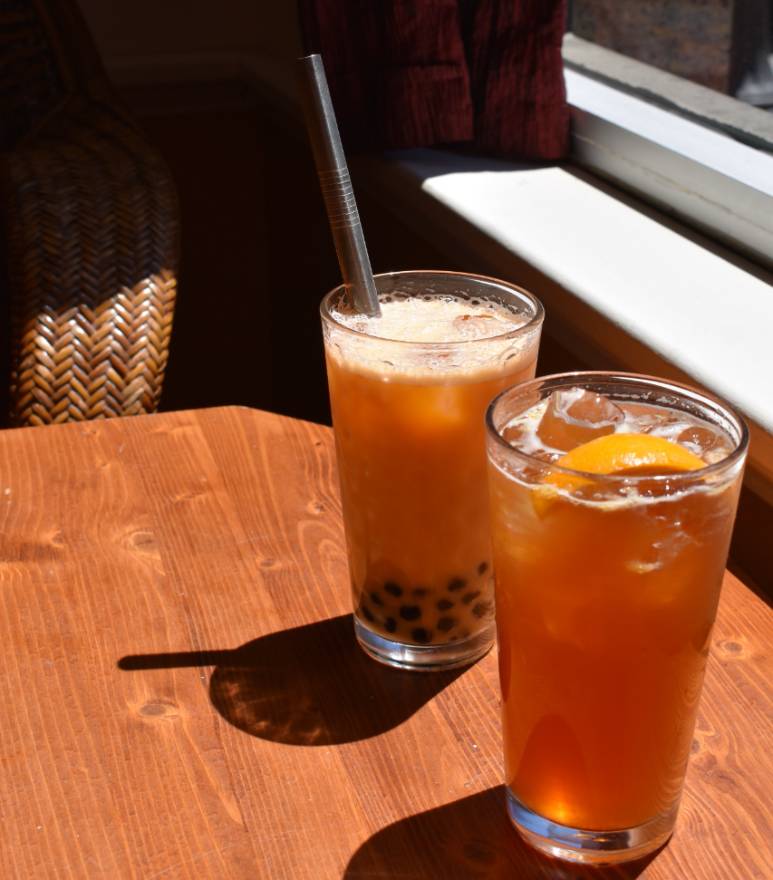 About the Author

Born in Sunny Singapore, Yong Yi is a creative that enjoys visual storytelling, and nothing beats a good old sunset view for her. Always on the hunt for discovering new alternative R&B artists on Spotify and creating playlists for the different moods that she has! When Yong Yi isn't occupied by school or work, you can find her spending most of her time dancing at different dance studios as she values the art in movements. Not only that, but she also finds any opportunity to travel the world, particularly the countrysides where the culture is strong. She also enjoys taking the time to understand and listen to the different stories that are shared by many.