Brisbane's Ultimate New Year's Eve Guide
Young, Drunk & Fun
Round the squad and gather around. It's that time of the year again, that hype, the best time of the year for everyone, its New Year's Eve. It may be early days and you may not be ready to commit any plans just yet but there's much to plan. The countdown is on. From all the coolest bars and restaurants in town, we've rounded up the best places to party to get you feeling in the New Year spirit quicker than you can say "Happy New Year"
PARTY TIME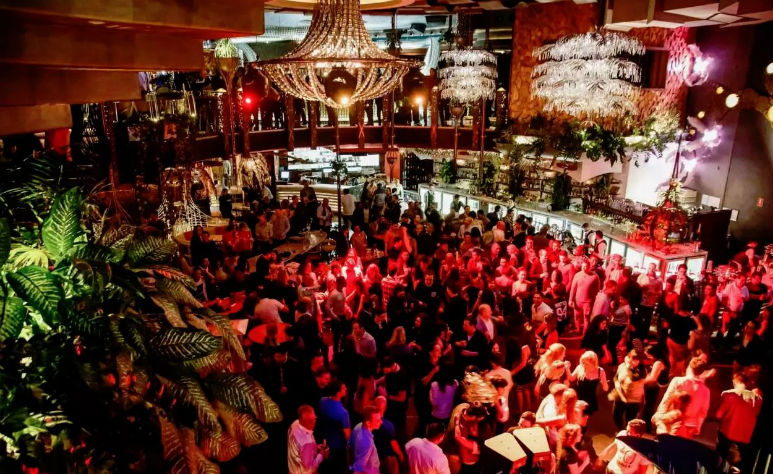 You are invited to an evening of decadence and glamour where fantasy meets reality. The Black and Gold Ball is where it's at. As you enter an extravagant modern imagining of bygone eras, to experience a luxurious multi-level event at Cloudland. Kick off the New Year as you dive into a wonderland of live entertainment, music, and drinks until the sun comes up. The Black & Gold Ball is going to be one of the hottest parties in town so make sure you dress to thrill!.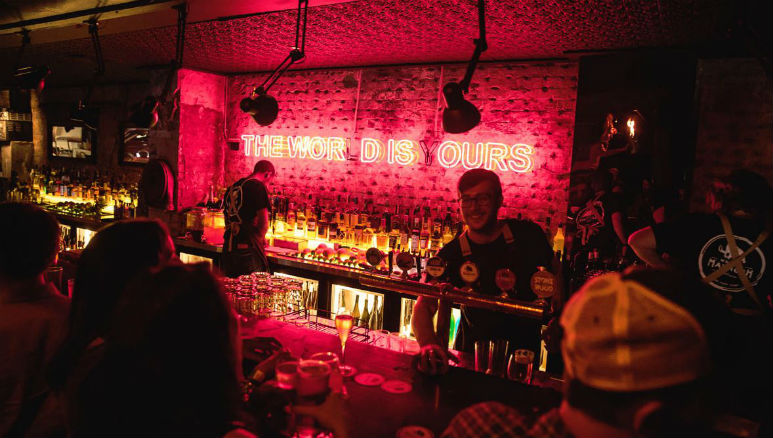 Beer enthusiasts and music lovers know the place to go for a feast that tickles all senses is Woolly Mammoth Alehouse in Fortitude Valley. For all of you brew enthusiasts out there, welcome to Brew Years Eve! Kick of the New Year with a drink package that includes all 31 of their craft beers on tap, house wines and soft drinks. Paired with their best selling slider and taco boards and their resident DJ's this party will raise the bar for all future New Year Eve's! If brews aren't your thing, never fear! Head up the stairs and you'll be greeted with the luscious Wooly Mammoth Garden Bar aka the Enchanted Party! With a drinks package including spirits, tap cocktails and 5 piece canapés, you'll be entranced this New Year's!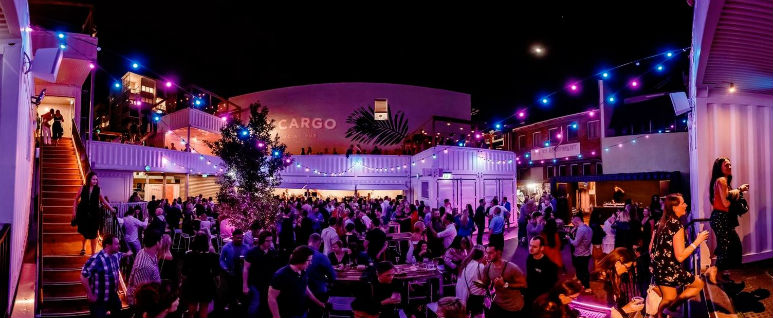 Even though New Year's Eve comes and goes doesn't mean the party doesn't end there. Whether you're bringing the New Year or not, you can't go wrong with X Cargo, an outdoor oasis with live music, DJs, an outdoor cinema and more, and multiple rooftop terraces that will provide killer views over The Valley. The venue will also feature function areas, with various shipping container spaces capable of catering to your tailored needs. The bars offer beer and wine-on-tap, as well as cocktails and spirits. Sounds pretty perfect to me!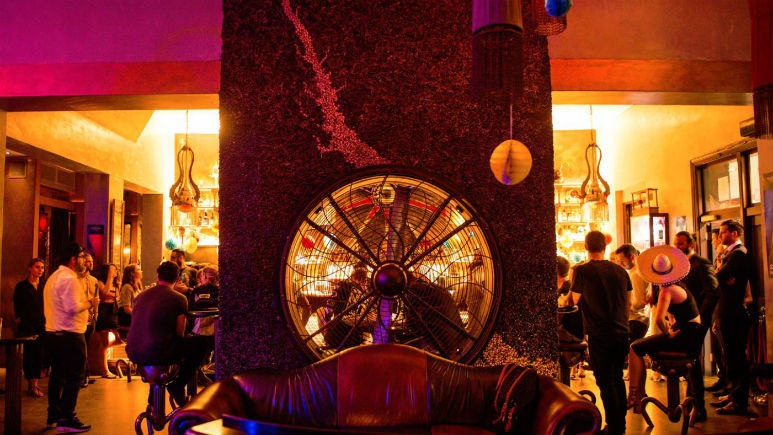 If you're looking for a slightly more intimate environment, opulent and oh-so-classy Brisbane bar Press Club's NYE bash promises to be the best thing in town. We're talking free-flowing tipples substantial canapés to help you last the distance, along with live music to bring you all the good vibes for 2019. Even better, this party is open till late.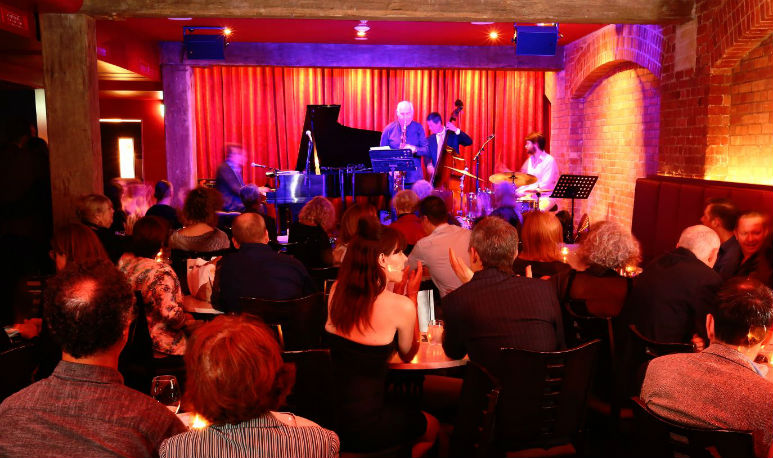 Serving Eurocentric fare with a side of cool jazz, Doo-Bop Jazz Bar is a winner amongst the folks on the river. Perfect if you prefer the more nuanced approach to New Years Eve celebrations. A piano bar, brasseries basement eatery, live band stage, and coffee shop all rolled into one. The space at Doo-Bop oozes classic jazz and old-school charm with rustic bar stools, French cafe-style wicker chairs, red leather banquettes with 1950s poster art adorning the walls. With entertainment including Swing Central, Piano Bar Duo and The Candy Shop Girls you'll be leaving with your head spinning in awe. This place is a must for anyone looking outside the box this New Year's Eve.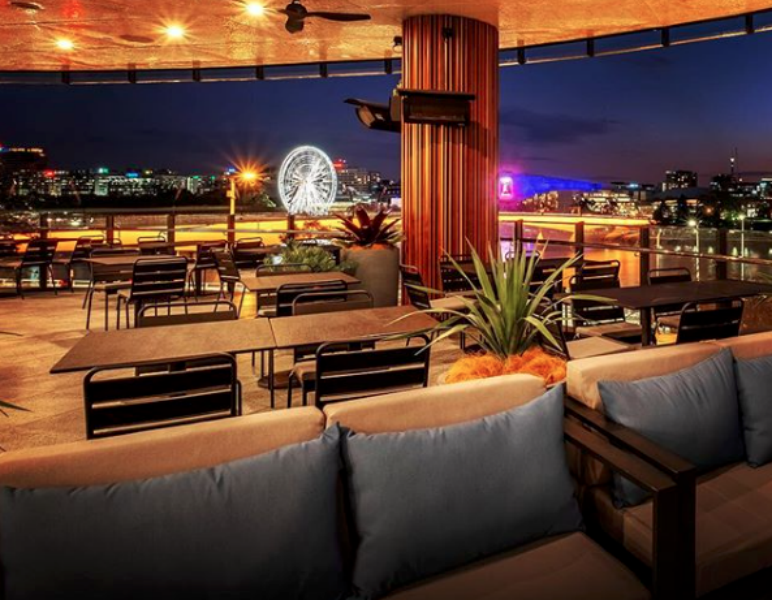 Take the lead this year and join Persone for their first ever New Year's Eve Cocktail party! With delicious canapés and a delightful four hour beverage package including house spirits, wine, pros ecco and beer, this will be a New Year's Party to rival them all! When you thought this party couldn't get any better, I forgot to mention the exquisite views of the fireworks and music by DJ Chantal! Now, if partying isn't your style this New Years' have a quick look at their A La Carte Menu and you're bound to fall in love! With a complementary glass of bubbles on your arrival and a stunning view of the fireworks from their riverside balcony, you'll be feasting like royalty!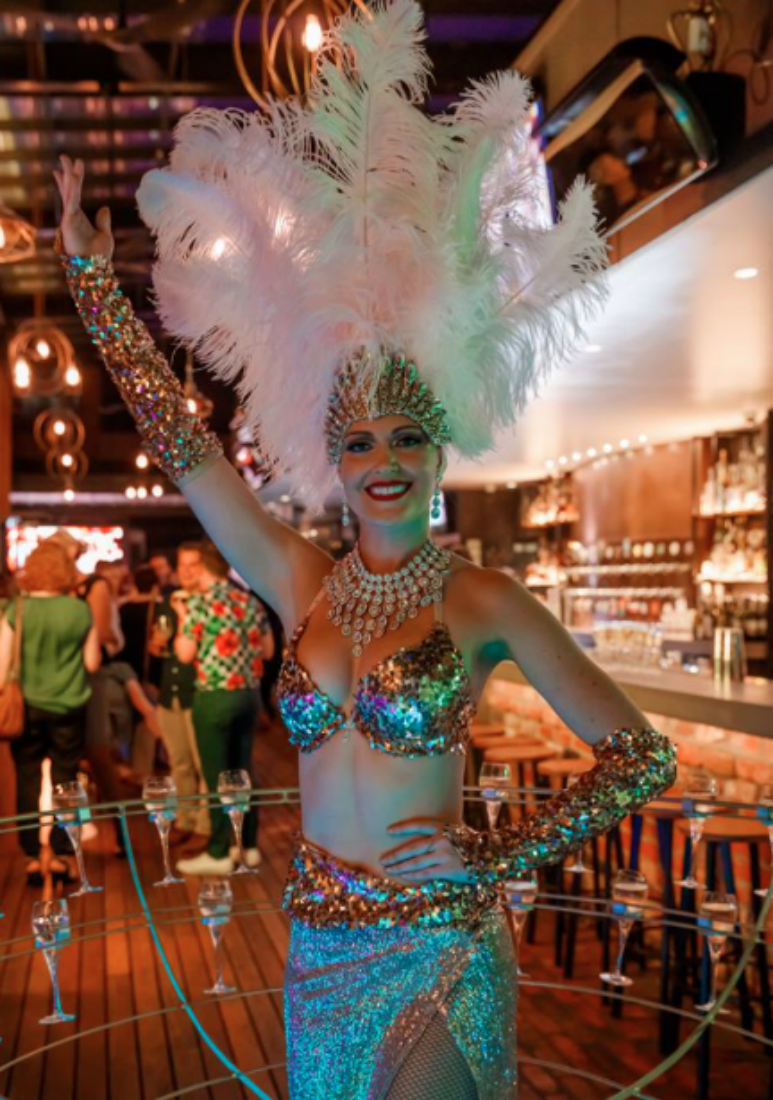 Get ready to paint the town red! With The Osborne Hotel's New Year's Eve party teaming up with Gh Mumm Champagne will give you a night full of debauchery and extravagance. To make this mischievous night that bit more fun, there will be plenty of entertainment, cocktail stations, gourmet canapés and pop up food stations! Ladies put on your best red lipstick and let's get this party started!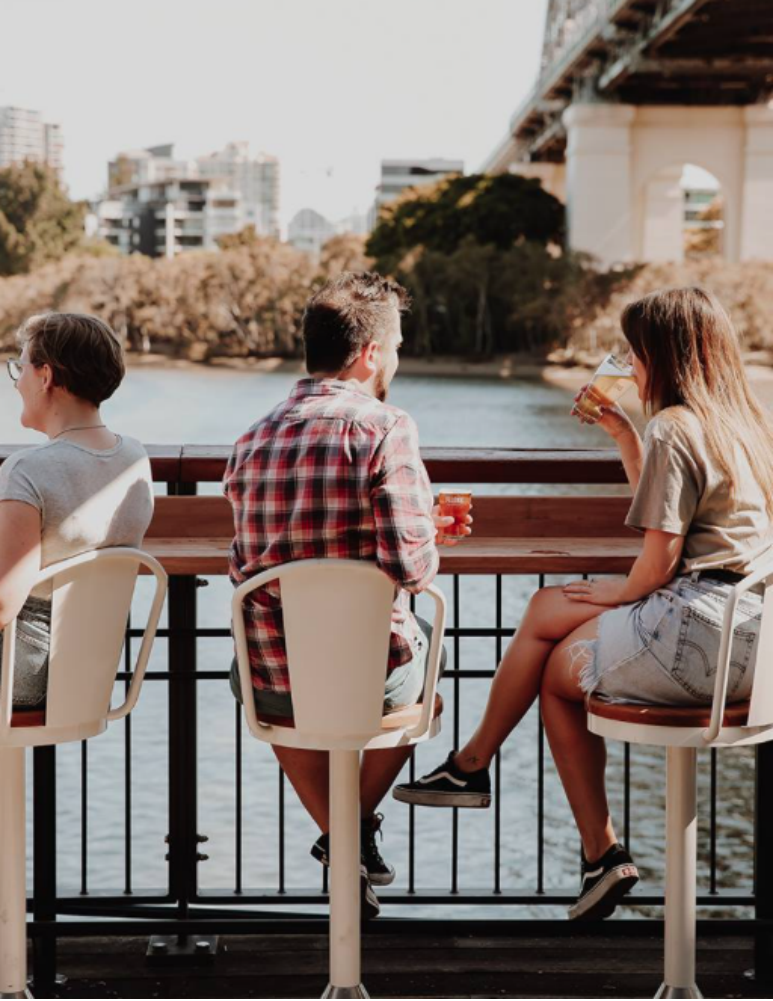 The Howard Smith Wharves have your New Year's all planned out! Whether you want something the whole family can enjoy or just want to frock up and spend the night looking exquisite, the choice is yours! With their convenient location under the Story Bridge, there really is no better place to watch the fireworks on the river. With the addition of kids' activities and live entertainment there's something for everyone to enjoy!
For something a little more fancy, perhaps spending New Year's Eve at Mr Percival's is the way to go. With uninterrupted views of the city and fireworks across the river, entertainment by Niki de Sainte, supporting DJ's and live instrumentalists and to top it all off a delightful menu and Ruinart champagne on offer, you'll never want the night to end!
If coordinating your friends is too hard and you don't want to miss out, check out New Year's Eve at Felons Brewing Co. It's a non ticketed event with live entertainment from 5pm, pull up a seat in the brewery, beer garden, on the deck or even on a patch of grass outside the fish & chipper and wave 2018 goodbye.
Alternatively, have dinner on the river featuring a glass of Veuve Clicquot on arrival and a three course meal made from light and fresh locally sourced produce, whilst listening to live entertainment. Take in the incredible views whilst enjoying the finest food on offer - that sounds perfect to me!
For a party for everyone, Parklands Picnic has you covered. With live music, roaming performers, kids' entertainment, food trucks and fireworks, with the option to buy tickets to the Arcade - there is bound to be something for everyone! Perhaps a chic picnic on the Chandon Lawn is more your style, with delicious food and drink, live music, roving performers and of course fireworks, this night will be as magical as it sounds!
For a more relaxed New Year's that isn't missing any of the fun head on over to Ballistic Beer Co! With their ever changing food options, some of the best brewed beer in town and mesmerising live music, you'd be crazy if you don't want to go! Round up your friends and head on over, I promise you'll wake up to the New Year feeling refreshed and ready to make it your best year yet!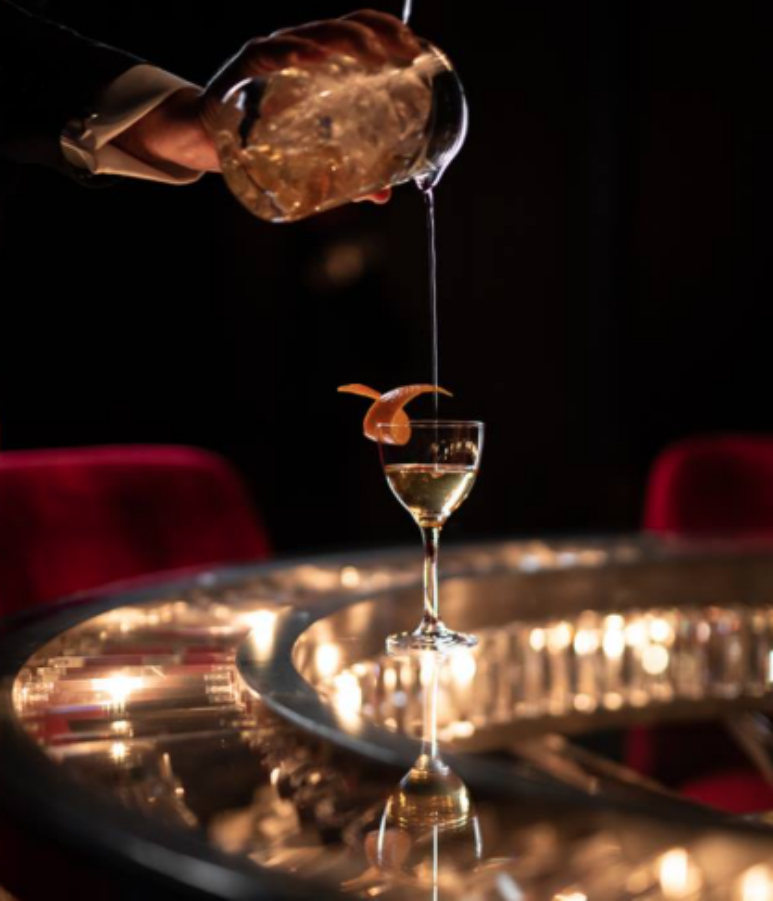 Celebrate the New Year in style with The Boom Boom Room's premier New Year's Eve Event! Treat yourself to their 5-hour drinks package with free-flowing Veuve Clicquot, spirits, cocktails, wine and beer on offer - yes please! Or perhaps you'd be more interested in their delicious canapés that pay homage to the flavour and authenticity of traditional Chinese cuisine. Accompanied with roving entertainment and live music, you'll be heading into the New Year with style!
FUN & RELAXED
For a more relaxed New Year's Eve we've got you covered! With a wide range or bars and restaurants all waiting for you to celebrate the end of 2018 with them, what's not to love? Take your pick, or go to them all! The choice is yours, and no matter what you choose, you won't regret it!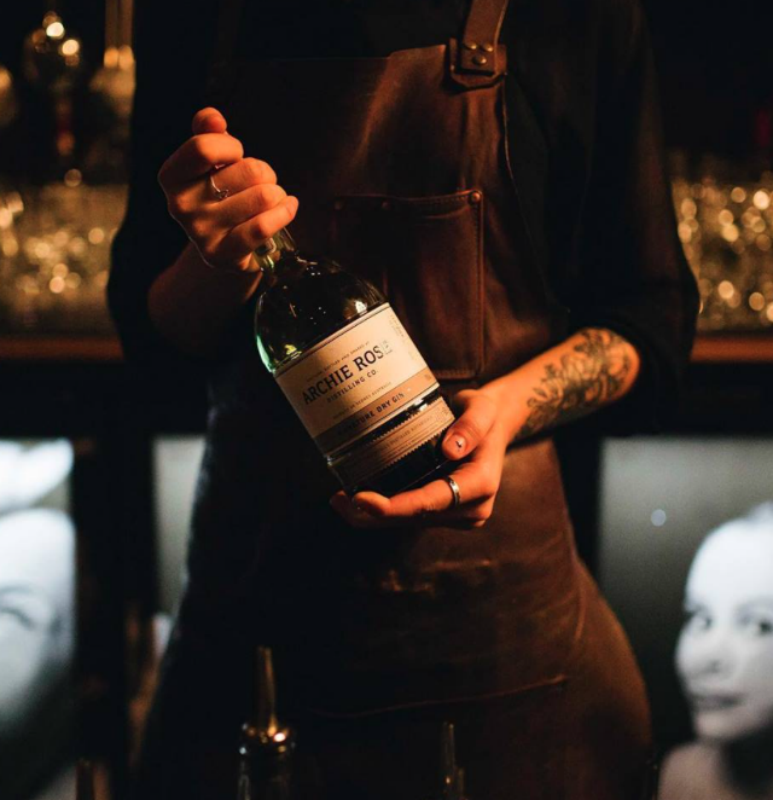 Dreaming of a venue jam packed with atmosphere this New Years? Look no further than Savile Row (if you can find it!). Hidden behind an orange door in Ann Street, you'll immediately feel like you walked into the place to be this New Years! With an incredible display of bottles lining the walls, a distinct vintage vibe and the feeling that you've just discovered something unreal, you'll not only have an incredible New Year's venue, but an amazing new hang for the year.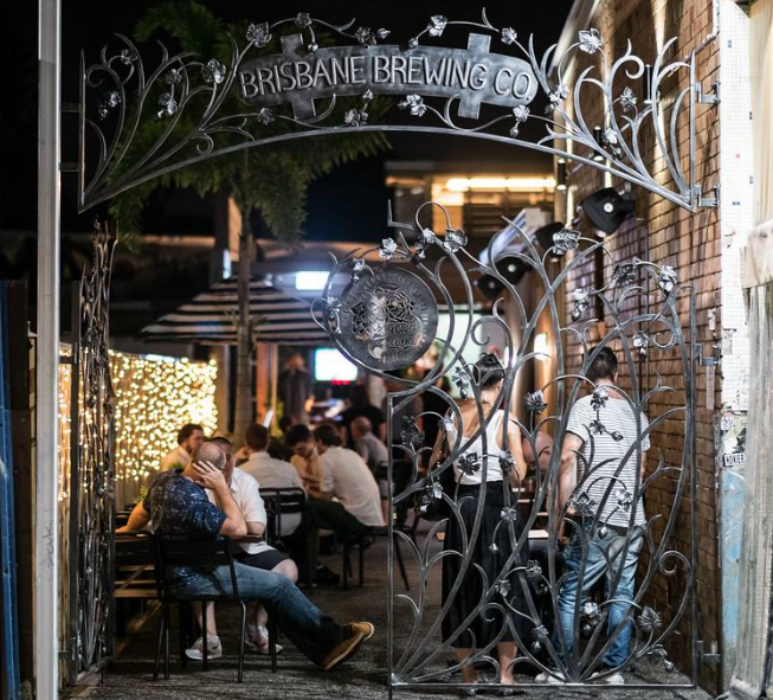 For a chilled out start to the New Year, head on over to Brisbane Brewing Co. With their home-brewed beer and their extensive menu that's sure to leave a good impression, there's no where better to be on New Year's Eve! For a cute couple destination or just a place to hang out with your mates, Brisbane Brewing Co can cater for all of your New Year Needs.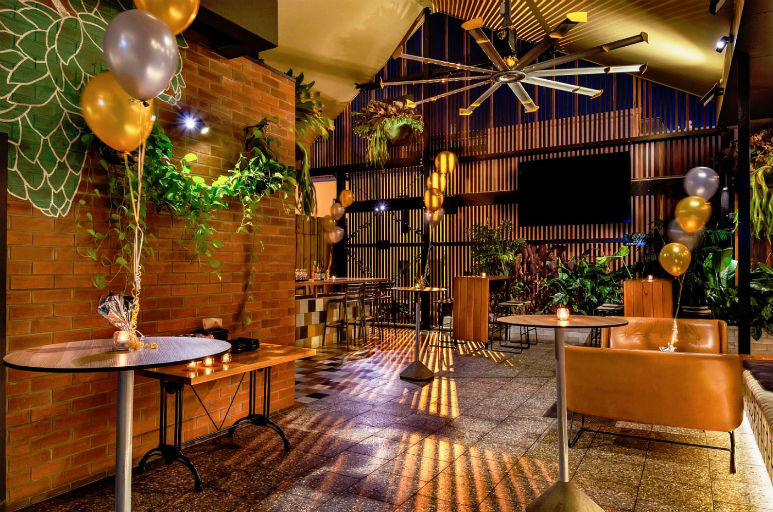 Perched on the edge of Woolloongabba and South Bank, Brewhouse Brisbane represents everything a pub should be. Perfect for any New Year's Eve shindig. There are brews to comfort the lager lovers and excite the beer geeks, their food menu stacks up neatly next to both diners and fine dining restaurants alike. This is the perfect spot for a more relaxing way to kick off the New Year!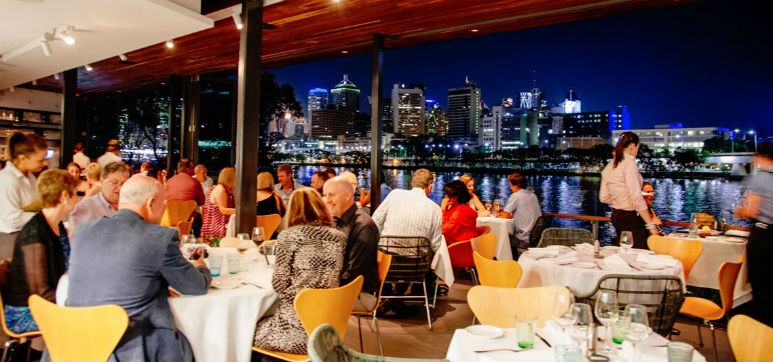 Elegantly located alongside the Brisbane River, nothing compares to scenic river views when you're at Stokehouse. When the bi-fold doors are retracted there isn't a more picturesque place in Brisbane to enjoy the fireworks along the river. As the river laps the rocks below and the sun lights up the lofty space, you can enjoy their delicious drink menu. Now that's hard to resist!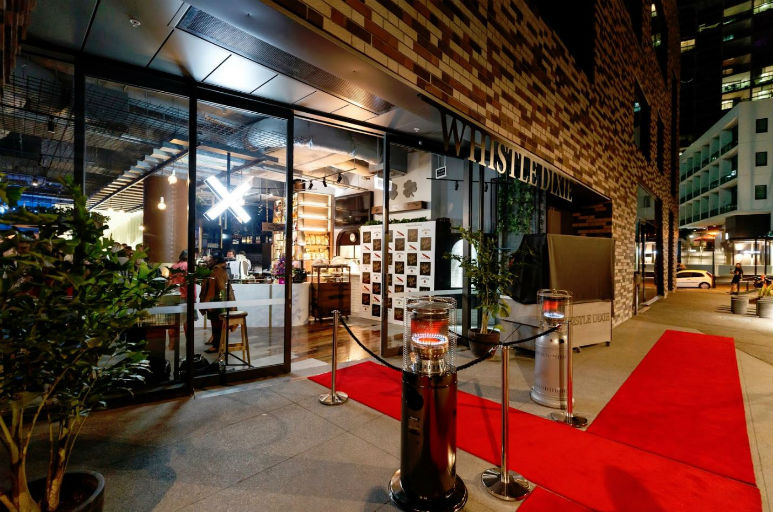 Looking for a hidden gem, check out Whistle Dixie, it's a small hideaway tucked beneath Fortitude Valley. Part laneway cafe and part chic cocktail bar this multi-faceted venue that is well worth being uncovered. If you're gonna party all day and all night Whistle Dixie has you covered. With offerings from morning until evening, with a breakfast, lunch, dinner, and drinks catered for. The morning fare encompasses classic breakfast choices before moving on to a lunch service of burgers, sticky beef ribs, chicken parmigiana and more. At night the venue shifts into a chic haunt, delivering platters and share boards loaded up with charcuterie, pork belly, and arancini, not to mention plenty of beverages to wash down your dinner.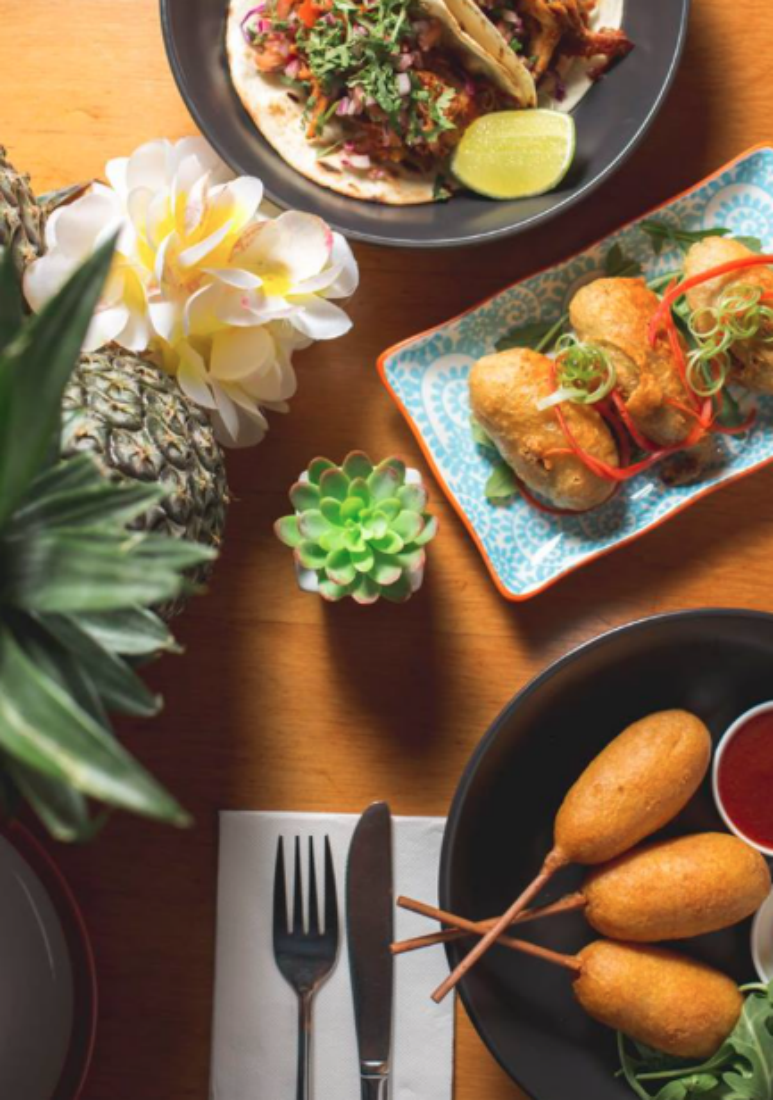 Can't afford an overseas holiday this New Year's but still want to party like you're in the tropics? Head on over to Hula Bar and Grill! I promise it'll feel like you've been transported to Hawaii and partying with no responsibilities! While you're there check out one of their incredible drink packages that are too good to be true! I definitely recommend having a snack whilst you're there (especially if you indulge in a drinks package!). Not only is their food exquisite, it'll give you the final boost to convince you that you're not in Brisbane anymore!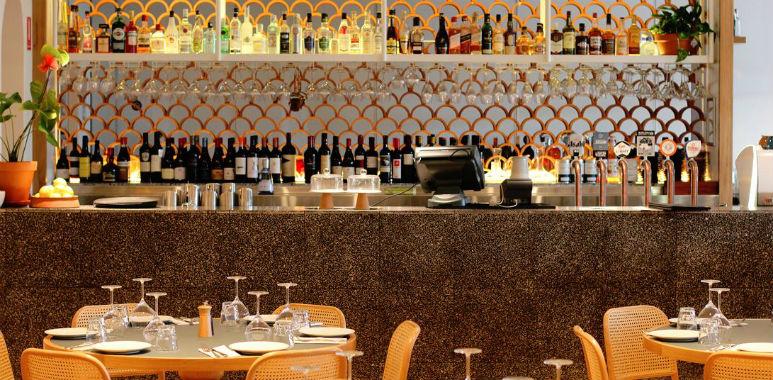 Looking for something low-key with sky-high views? Nostimo is the way to go. The Greek Club's new joint features a selection of Greek eats and ouzo galore will get your fearless New Year's spirit going. Sit back and relax with menus worth of octopus, pork belly baklava and moussaka as you raise a glass of Pimm's over Nostimo's balcony. It'll be hard to beat views of the fireworks from the comfort of your own Brisbane home away from home. If you'd rather dance your way into the New Year then perhaps head upstairs for their traditional dance in the Grand Ballroom. With a Greek Buffet, sweets and live music, this New Year's will be one to remember!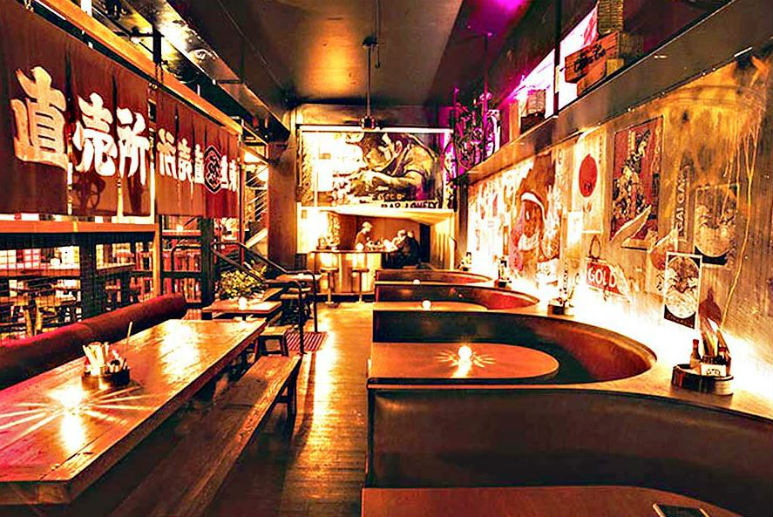 To get you in the mood for the upcoming New Year, Heya Bar is where it's at, with a mix of cool drinks and funky food. Nothing beats this Japanese inspired bar, designed to look and feel like an authentic Japanese drinking hole. The walls are aligned with neon signs, lanterns and vintage posters to give it an authentic feel. Street-level windows give an ethereal glimpse of the outside world. These little touches add excitement and intimacy to the ambiance of the bar. Perfect for any New Year's Eve shindig, the food at Heya Bar is a special affair not to be missed with dishes inspired from street markets around Asia fused with modern Australian cuisine.
About the Author
An avid writer, film buff and connoisseur of video games. He has an education in Journalism with a background loaded in Political Science. With a passion for reading, writing and everything in between, he speaks in old Latin phrases, loves visiting new places and often engages in lively discussions about food, travel and politics. Whilst busy creating the new coke, he is seen consuming ice-cream for breakfast, preparing gourmet cheese boards and collecting funk pop vinyls. He can be seen around Brisbane living life to the fullest on the search for his next destination.