Conscious Cocktail Recipes for 2020
Shake and stir your way to a healthier lifestyle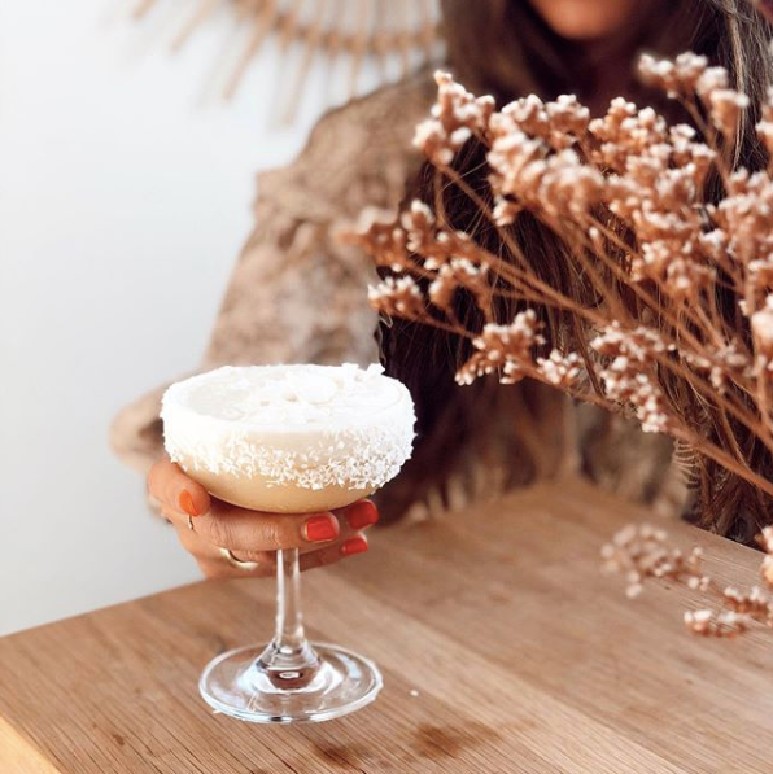 Hero image credit: @LivingWithRosie
With 2020 well and truly underway, it's not unlikely that many of those New Year's Resolutions we promised ourselves to stick to have started to slip! One of our guilty pleasures that contributes to weight gain (unknowingly to many people) is the sugar in alcoholic beverages. Whether it be a refreshing mojito or a tasty rum and coke – some cocktails actually contain more sugar than doughnuts!
The good news? It's still possible to have a few delicious drinks without consuming your day's worth of calories, by making more conscious decisions when selecting spirits, mixers, and garnishes. Thanks to Australian Mangoes and Australian Blueberries, we've rounded up a few of the best 'conscious cocktail' recipes for you to try at home. Check out the Conscious Cocktails book at Living with Rosie for more inspo. #yum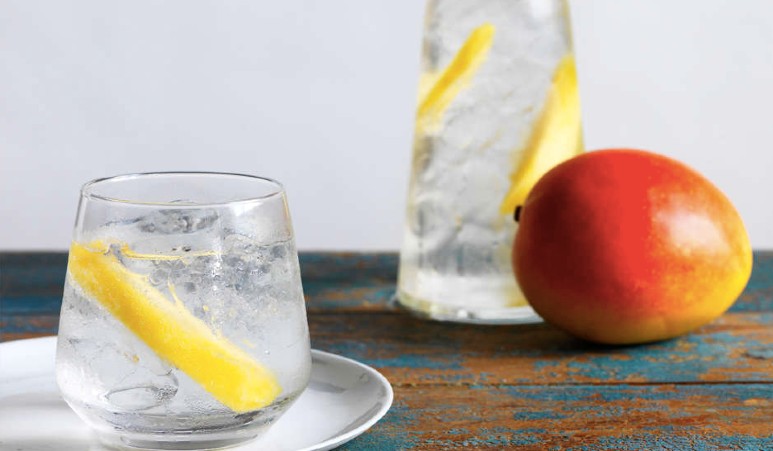 Mango Gin & Tonic
Ingredients:
120ml gin
240ml diet tonic water
Ice cubes
1 Mango
Method:
1. Slice the mango in half, and half again to make 4 wedges. Use a sharp knife to remove the mango from the skin.
2. Place ice cubes in a tall glass, pour over gin then diet tonic and add 2 mango wedges
3. Place ice cubes in a tall glass, pour over gin then diet tonic and add 2 mango wedges to each drink.
4. Serve and enjoy!
55 calories per glass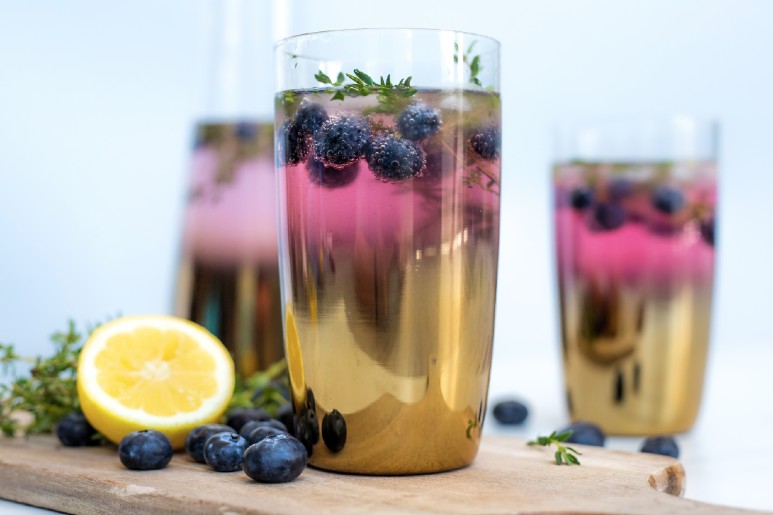 Blueberry & Thyme Cocktail
Ingredients:
2 cups of fresh blueberries
2 sprigs of fresh thyme
4 tablespoons of lemon or lime juice
Artisan Gin
Soda water
Ice cubes
Method:
1. Pluck leaves from thyme sprig and combine with fresh blueberries and lemon juice.
2. Lightly smash ingredients together with a spoon or in a pestle and mortar then leave for 30 minutes.
3. Spoon into glasses and stir in the desired quantity of gin.
4. Fill glass with ice and top with soda water (or diet tonic water for an extra sweet twist).
5. Decorate with an additional thyme sprig and fresh blueberries.
6. Serve and enjoy!
50 calories per glass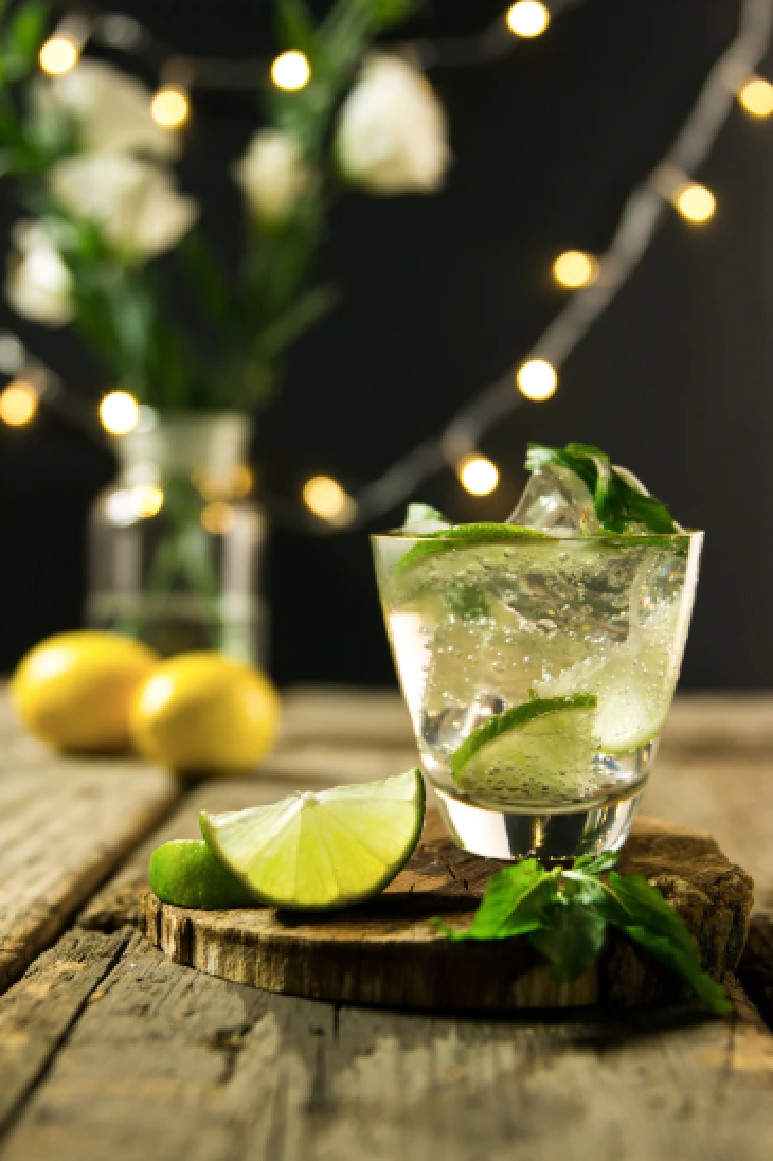 Mojito Twist
Ingredients:
1 teaspoon sugar
1/2 lime
5 sprigs mint
1.5 ounces Dead Man's Fingers rum
Ice cubes
Soda water
Method:
1. Put the sugar in a tall glass, squeeze in the juice of 1/2 a lime, and toss in the squeezed lime shell. Add mint to the glass and muddle everything together. Finish by adding the Dead Man's Fingers rum and a handful of ice.
2. Fill with chilled soda water and lightly stir.
3. Enjoy and serve immediately!
122 calories per glass