Ivory Tusk: Fortitude Valley's Sick AF New Bar
Party from Tusk til' Dawn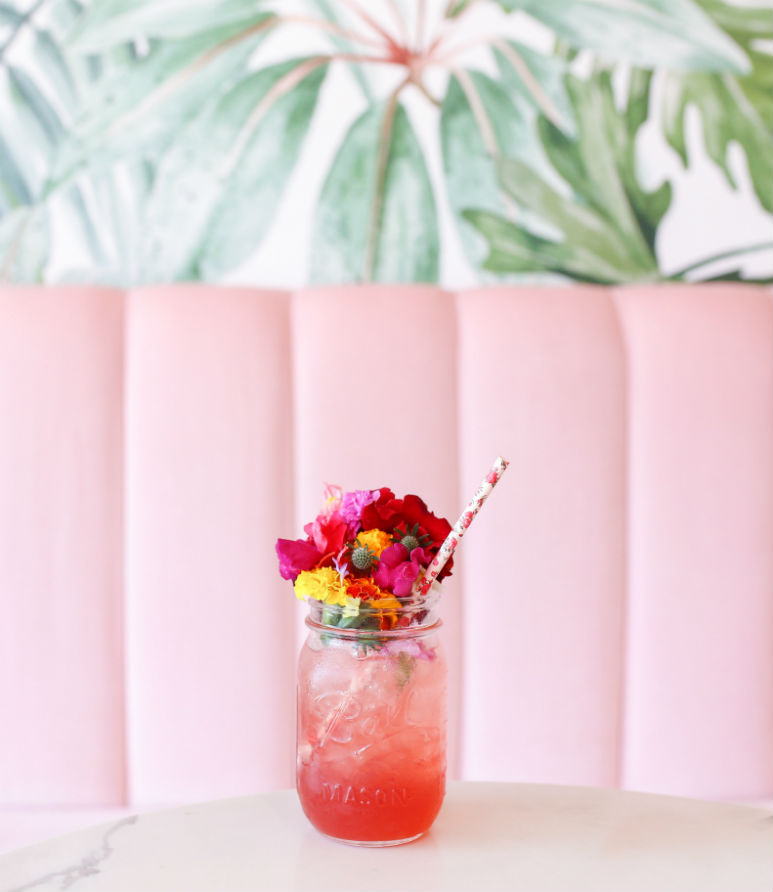 The prehistoric beast Woolly Mammoth introduces its sexy sister, a vibrant new space dishing up eats, beats and cocktails. Expect palm springs vibes in this deliciosuly pastel venue and prepared to get tusked in style at the official launch on Thursday 22 August. Lachlan Bird, owner of Ivory Tusk and all-round entrepreneur shares his secrets with us on Brisbane's hottest new venue.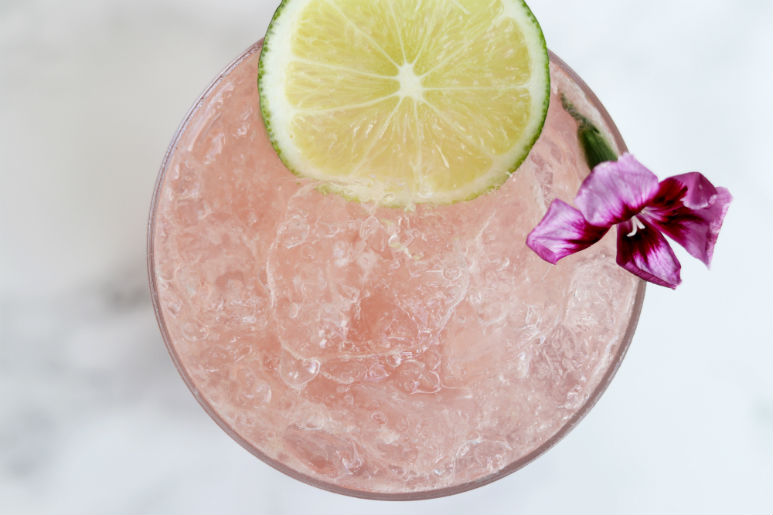 Introduce us to your new venue, Ivory Tusk.
Ivory Tusk is a sizzling, fun and vibrant bar and events space in the heart of Brisbane's entertainment precinct. Ivory Tusk isn't just a venue - it's an experience where patrons can have the ultimate night out with food, drinks, entertainment and good times all in the one spot. Whether on a night out or as part of a pre-booked function, people can enjoy some of the best food and drinks packages available. Ivory Tusk will include three bar areas offering eight premium tap cocktails, craft beers and an upmarket Mexican inspired food menu.

How do you describe the style?
Synonymous with style and glamour, Ivory Tusk infuses Palm Springs design with pops of colour and en-vogue furnishings to create a fresh, inviting new space for Ann Street. Expect Californian inspired theming lusciously whipped together with lashings of fresh, fun and delectable eats and cocktails.

What food options can people whet their appetites with and who's the executive chef?
In line with the new look and feel, a sensational new food menu will also be available. Curated by executive chef, Graeme McKinnon, formally head chef Covent Garden, West End will be working with head chef Jack Thomspon of South Australia's hatted restaurant, The Line & Label, Port Lincoln. The menu is fresh, exciting, locally sourced, seasonal - with a touch of fun Mexican flair. Guests can enjoy convenient set menus aimed at sharing, along with vegan-friendly and gluten free options. Savour refreshing gazpacho tequila shooters, lamb barbacoa and mouth-watering roast pork.

What beverages will be on offer?
We're working closely with Diageo Spirits to create a vibrant, premium, on-tap cocktail offering. We know people love cocktails but hate queuing. Our cocktail menu uses premium spirits, fresh ingredients and botanicals. We're changing tap cocktails for the better - providing high-end cocktails without the wait (and with friendly prices).

We understand it shares the same building as Woolly Mammoth, has it seen any changes of late?
Ever-popular for live music and late night shenanigans, Woolly Mammoth will remain on the upstairs level and has benefited from an injection of Tropicali style with updates to its Mane Stage and supercool band room, which is definitely worth checking out. We're excited to offer a destination where people can come to for a night out. They can see a band, followed by a DJ, grab a bite to eat and enjoy cocktails - plus socialise and dance the night away all in the one location. Ivory Tusk will be a stylish, fun space on the ground level where guests can mingle over an espresso martini while upstairs, patrons can let their hair down and immerse themselves in the live music scene.

What entertainment can people expect?
Ivory Tusk will be the only venue in Brisbane to host Rockaoke. Forget the old jukebox… patrons can sing their favourite songs backed by a live band! Our state-of-the-art sound and light system provides the ultimate in live music experience. Upstairs at Woolly Mammoth, we continue to attract a plethora of bands and DJs throughout the year - catering to a range of tastes. There really will be something for everyone once Ivory Tusk is introduced to the mix.

What sets 633 Ann Street apart from other Valley venues?
#TuskStyle of course! A food and beverage experience delivered our way. Join us to experience the eats, beats and cocktails for a grazing/sharing experience. Dining out will never be the same again. From the moment you arrive, you'll enjoy the Tropical party with every plate. Ivory Tusk won't be your typical dining experience where you need to leave the party in order to have a meal. Guests can stay amongst the good times even while you eat and toast cocktail in hand to a cheeky night out. Wednesday to Sunday, people can enjoy #tuskstyle eats, beats and cocktails to the backdrop of live entertainment including bands and DJs.

Where did you get the inspiration from for the theme and decor?
It's a vibrant cocktail of Palm Springs and Californian style, with touches of Mexicali combined together for the ultimate bar and events space. Good times meet great food and cocktails - served in sexy, fun and bright vibrant space in the heart of Brisbane.

What sort of events can be held at the venue?
Ivory Tusk is the perfect event space for any type of special occasion from birthdays, engagement and hen's parties, and also corporate functions. It can take function bookings from 20 up to 1,000 people. Drink, eat and socialise in one location but with a variety of rooms available - guests can even organise for their favourite band or DJ to play during their function.

Do you have some big acts lined up to perform at the venue?
Woolly Mammoth Mane Stage is a partner venue to Bigsound, which will bring great artists such as Hatchie, The Dreggs, Michael Sweet, Port Royal to name a few. Keep an eye on our social media pages for more information.

We love the name, does it have a significant meaning?
Ivory Tusk represents the evolution... progression of the Woolly Mammoth. The Valley's nightlife is changing. Patrons expect great venues to be constantly evolving. They expect an awesome experience each and every time they visit. All areas of a venue including service, product, entertainment, decor and staff have to be on point - and that's what we intend to provide.

How long have you been in the industry for in Brisbane?
I have spent many decades in the industry as proprietor of Lock n Load, West End, Covent Garden also West End, plus Woolly Mammoth and now Ivory Tusk. Brisbane is no longer a small, sleepy city it once was when… when compared to Melbourne or Sydney. It stands alone as a lively, progressive city where people have an array of first class amenities at their disposal. Ivory Tusk will be the ideal venue for eats, beats and cocktails Wednesday to Sunday. And a fantastic option for small or large scale events - where you know your guests will enjoy good food, beverages and entertainment within the Valley.
The wait is over Brisbane, time to get tusked!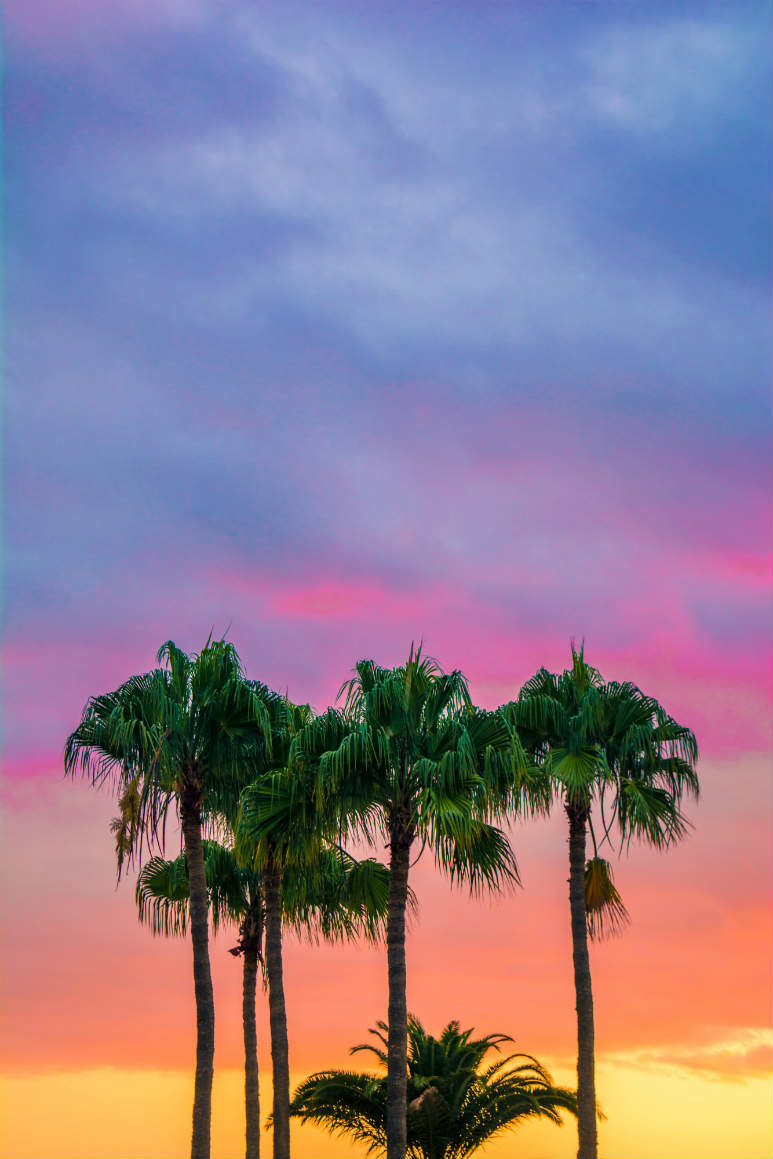 About the Author

This girl's a mover and shaker and an avid music festival attendee. If you don't find her grooving along to her favourite bands at local Brisbane gigs she'll be frolicking in the ocean in between soaking up the rays with the latest romance novel close by.