MAKEPEACE ISLAND 'SAVE THE KOALA' FUNDRAISER
RICHARD BRANSON KOALA CONSERVANCY HOSTS EVENT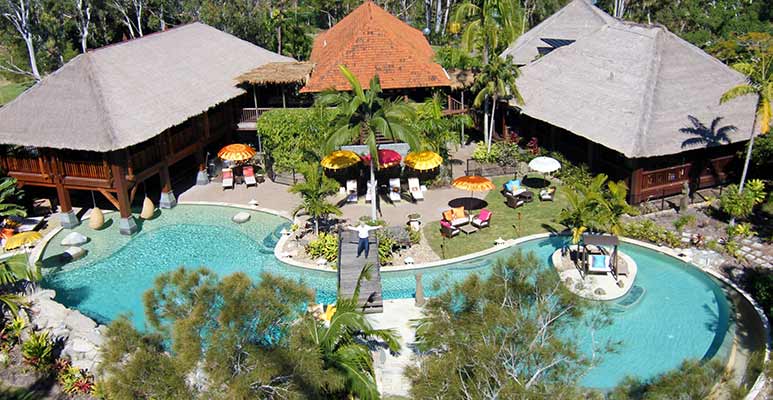 Makepeace Island is throwing open its doors to host a 'Save the Koala' fundraising luncheon on 30th September 2016 as part of its critical effort to help save the Noosa region's koalas from extinction. Friday 30th September is recognised nationally as 'Save the Koala Day'.
This fundraising initiative follows the recent establishment of the Richard Branson Koala Conservancy and a commitment by Makepeace Island owners, Sir Richard Branson and Brett Godfrey, to fund koala research. The 5-year grants program will focus on mitigating koala mortality, with an emphasis on koala health, as well as investigating areas within the Noosa region, for its suitability as long-term koala refugia. One hundred percent of proceeds from the luncheon will be directed to this important work and will add to monies already committed by the owners.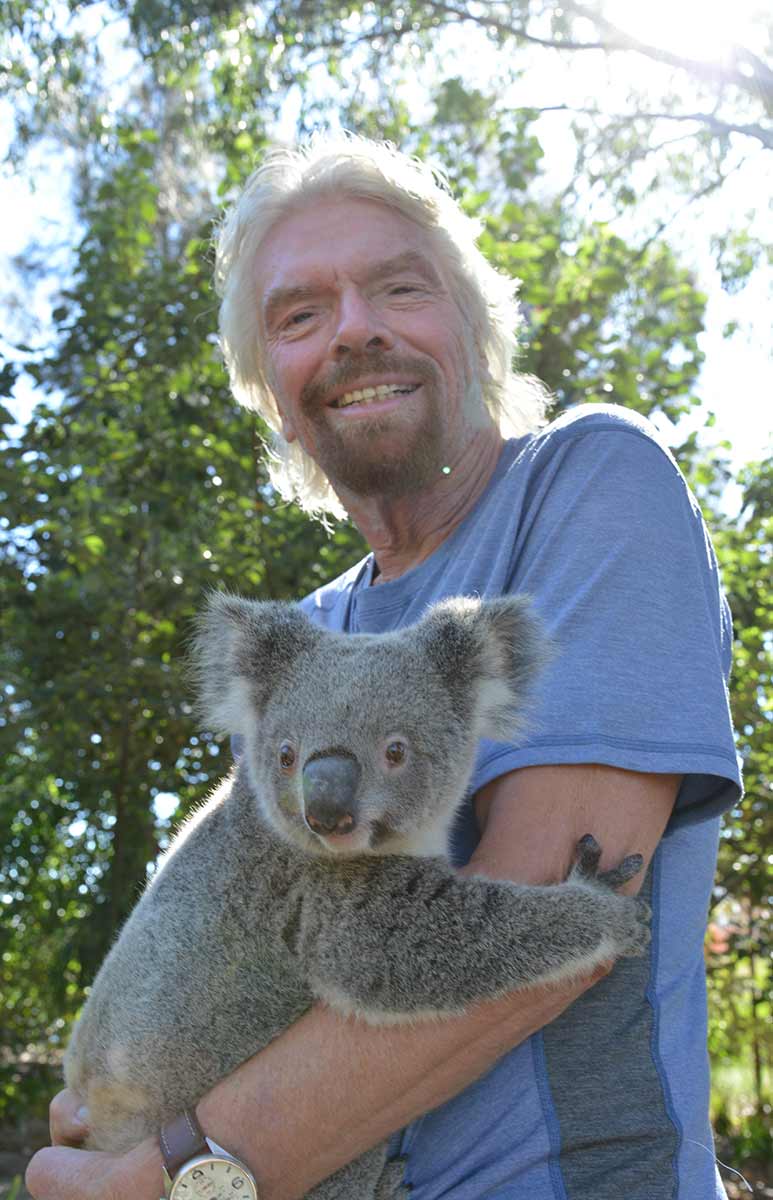 Makepeace Island will serve as a base for scientific koala research projects given its proximity to koala habitat along the Noosa River catchment. Koala experts Professor Peter Timms, PhD, MSc, BSc (Hons), FASM – Professor of Microbiology, University of the Sunshine Coast and Dr Jon Hanger, BVSc BVBiol PhD MACVSc, Managing Director, Endeavour Veterinary Ecology Pty Ltd will lead the program.
Richard Branson said, "Animal conservation is one of my greatest passions. I wholeheartedly believe that protecting endangered species is one of the most important things any of us can do." Richard continued, "We felt compelled to act given the dire state of koalas in the region and with this in mind, we have offered my family's Australian home, Makepeace Island, as a central site for koala research."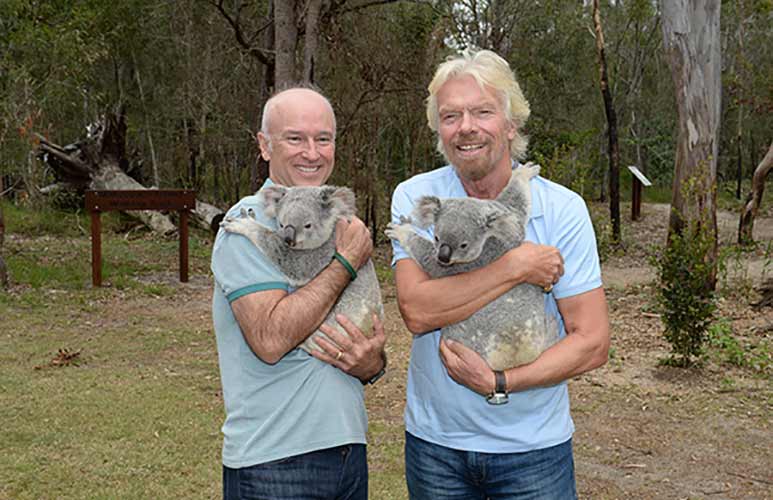 Brett Godfrey added, "We believe we all have a responsibility to help to protect the koala. More work is required to clearly understand why numbers have declined to crisis levels in the Noosa region. By working with koala experts and other stakeholders over the longer term, we are committed to support reversing the downward trend."
The Conservancy will establish an advisory board led by Dr. Hanger and Professor Timms. The board will be a collegial forum for encouraging a multi-disciplinary approach to local koala efforts and will work collaboratively with government, as well as scientific and community groups.
Environment Minister Dr Steven Miles said, "Like Sir Richard and Brett, the Queensland Government takes the protection of the State's iconic and much loved koalas very seriously. The Sunshine Coast is an area where we'd really welcome a koala refuge. Not only are we offering our support, but we have been approached to make available the government's scientific expertise and information regarding koalas, which we will gladly do."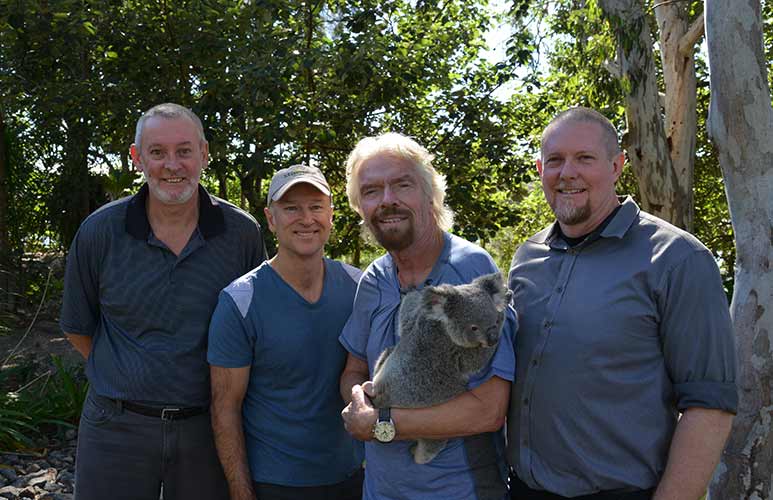 'Save the Koala' fundraising luncheon tickets are $250 each and bookings are available online at Makepeace Island. Event patrons will experience an exclusive island tour, indulge in seafood stations and wines and be entertained by XFactor stars 'Soulcutz'. Island co-owner Brett Godfrey, Queensland Environment Minister Steven Miles and koala experts Professor Peter Timms and Dr Jon Hanger will address the luncheon. Ticket holders will receive a special invitation to return to the island for an update on the program.
ABOUT MAKEPEACE ISLAND
Makepeace Island is owned by Sir Richard Branson and Virgin Australia co-founder Brett Godfrey. Nestled amidst the Australian wilderness near Noosa, Queensland, the 25-acre heart shaped island luxuriously accommodates up to 20 guests. Featuring stunning open plan entertaining areas, exquisite gardens, carved volcanic boulder bathtubs and waterfall entry foyers, a stay at Makepeace Island is a unique barefoot luxury experience completely tailored to your needs and desires.