Putting The FUN in FUNctions
Calling All The Party People
Stuck on thinking of what venue to hold your next big event at? Have no fear, The Good Guide is here! Throw all that stress out of the window as we've narrowed down all the FUN locations where you can hold your next 'Grammys party'. All you need to do is put on that killer outfit you know you've been saving for that special occasion, wear your best smile and boom! It's time to hit the town!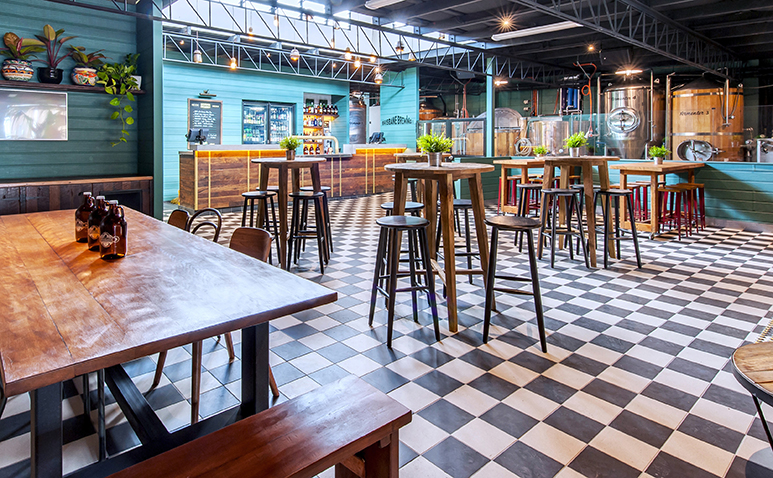 Brisbane Brewing Co. is the perfect party place, dishing up fancy and filling meals alongside their huge range of pour-fect beers! The venue fits a group of up to 40 people and offers drinks packages, degustations, and delicious eats to make your function fun, fun, and more fun! Curious about how beer is made? Why not enroll in Brewniveristy®, a 5-course degustation tour paired with 5 of Brisbane Brewing Co.'s own brews to complement every flavour. Smell, taste, and sample all the crucial ingredients that go into their beers before tasting the refreshing final product. Not a bad day out for only $39 per person! Bookings are essential so save your spot before it sells out.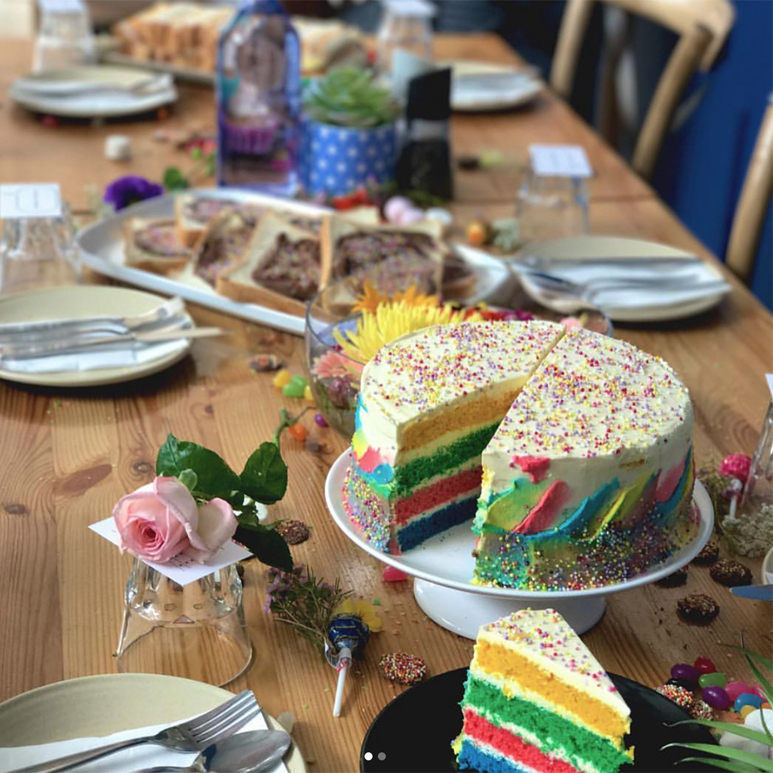 By special request any night of the week and for small groups during the day, Piggy Back can tailor a special party package to suit your style. From a simple get together with your friends, strictly business function, baby shower or birthday party, it's the perfect little cafe for any intimate celebration. Remember, coffee and friends make the perfect blend!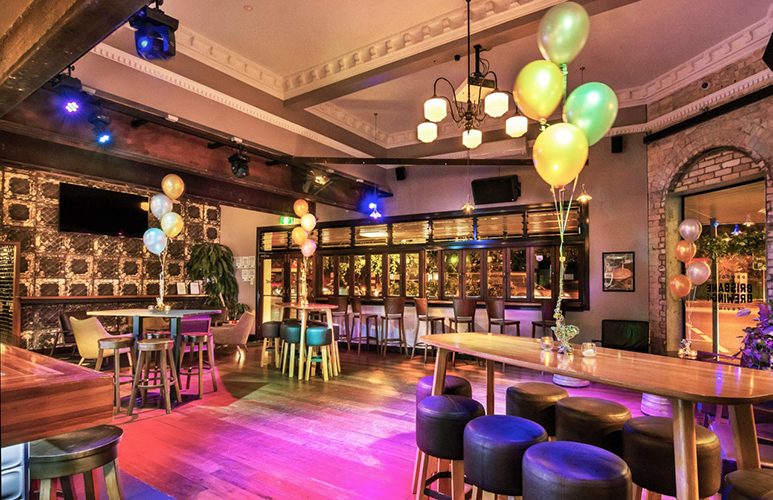 Without Brewhouse, our lives would be un-beer-able. They deserve their reputation for delivering functions that are, above all else, memorable. Choose from their Sports Bar, Beer Garden or Restaurant, they cater to all from birthdays, social gatherings and farewell parties, to hens and bucks parties, and engagements as their specialty. Brewhouse have your back with any AV requirements, specific room layouts, menu design and room theming, they'll tailor-make every aspect of your function to ensure its one you'll never forget!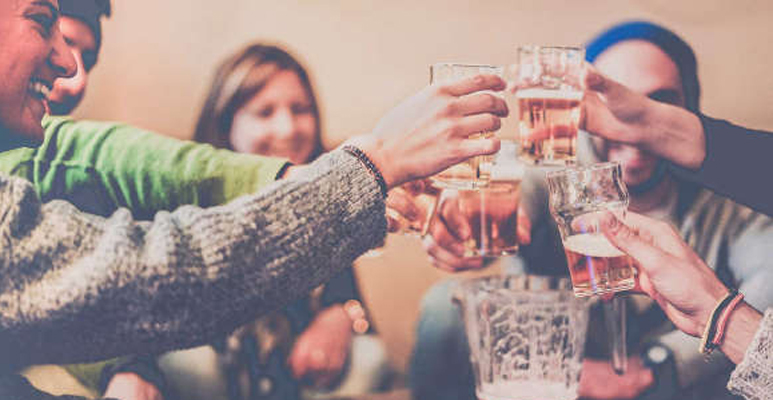 Beauty is in the eye of the beer-holder. Now you're looking at the very best in both domestic and imported craft beers (and ciders) all year round, it's none other than Archive Beer Boutique! There's something on everyday from pool comps to trivia, beer dinners and events. At night is the perfect time to gather with all your mates as the venue explodes to life with Brisbane's best musicians and DJ's. Did you know it recently had a sexy make-over, new beer-garden and does killer cocktails as well as the original (and still the best) craft beers in town? Now you do!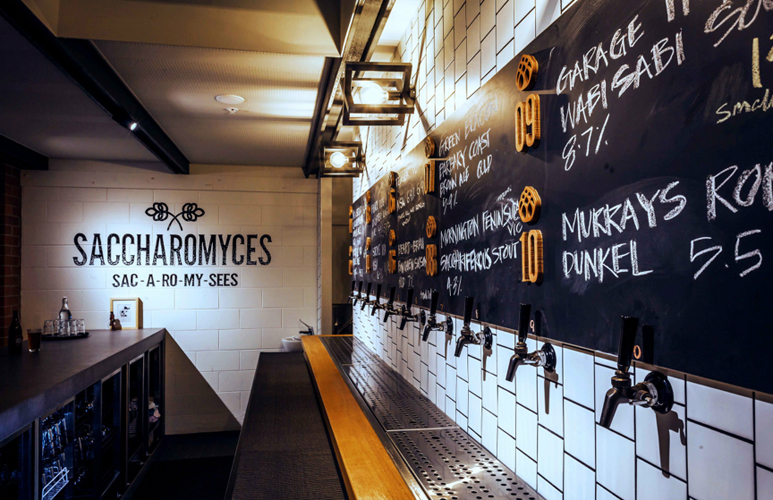 Don't worry beer happy! We know the perfect beer cafe just for you. More than just an ordinary pub, Saccharomyces shows off a beer-hall inspired environment with a contemporary twist. It's the perfect setting where strangers can meet or if you want to have a relaxed get-together with your friends. With rotating & seasonal fluid and food menus, you can expect to find something a little different each time you visit.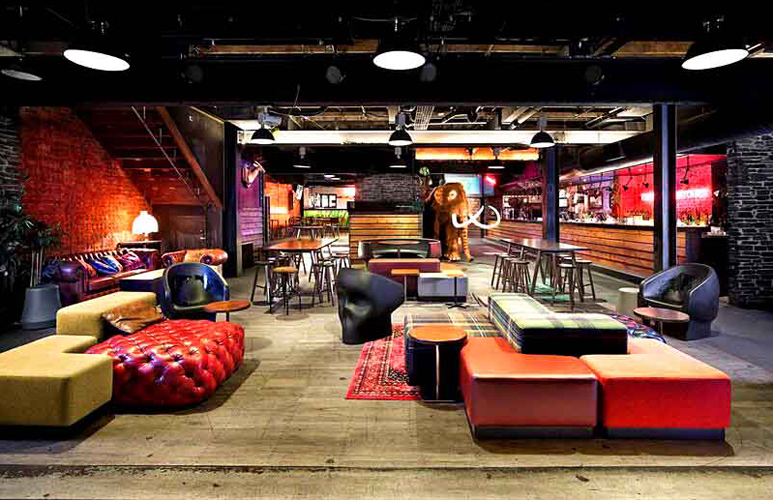 Showcase your mighty tusks at this multi-purpose experiential space, Woolly Mammoth Alehouse. Bringing together three distinct areas, The Alehouse, Garden Bar and Mane Stage, each space is themed fit for a range of different functions or events. Whether it's the shuffleboard in The Alehouse, sprightly palette of colour in the Garden Bar or dimly lit loft that is the Mane Stage, the bar is always fully decked out with 31 craft beers rotating on tap and carnivorous, rustic eats. ALE YEAH!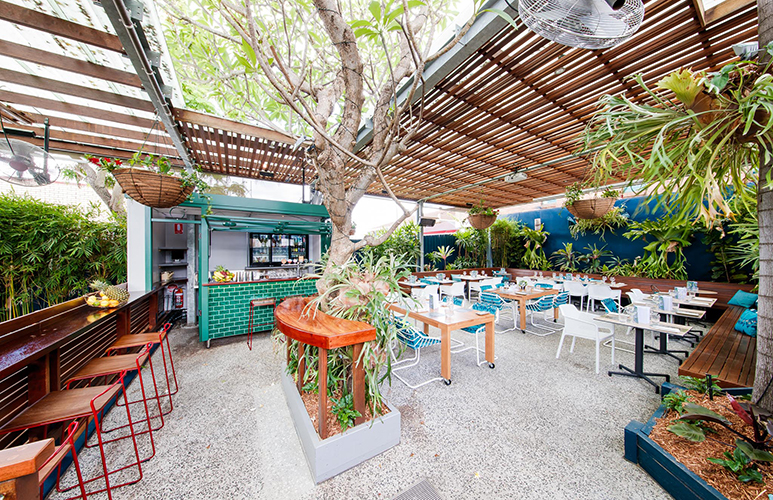 Step into a tropical oasis, exploration of Australian craft Gin inspired by native botanicals, and share in the simple pleasures of great company. Treat yourself to a sophisticated soiree, a simple gathering or a festive occasion all made possible at Covent Garden. Catering for groups from 10 – 250 guests, they can definitely tailor a package that meets your needs. Cheers to that!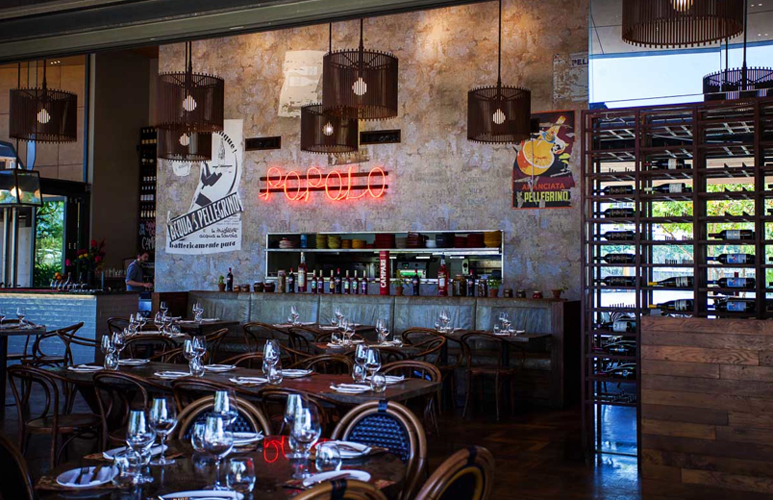 Luxurious functions on the river are a breeze when you book at Popolo Italian Kitchen & Bar. This modern yet intimate venue offers four unique function spaces; The Lounge, The Courtyard, The Palazzo and The Dining Room, guaranteed to please. Blow your guests away with uninterrupted views of the spectacular Brisbane River, or even book out the whole venue for extravagant affairs! As you pour over a selection of shared Italian delicacies, including the best pizza in Brisbane, Popolo will create the lasting impression you've always dreamed of…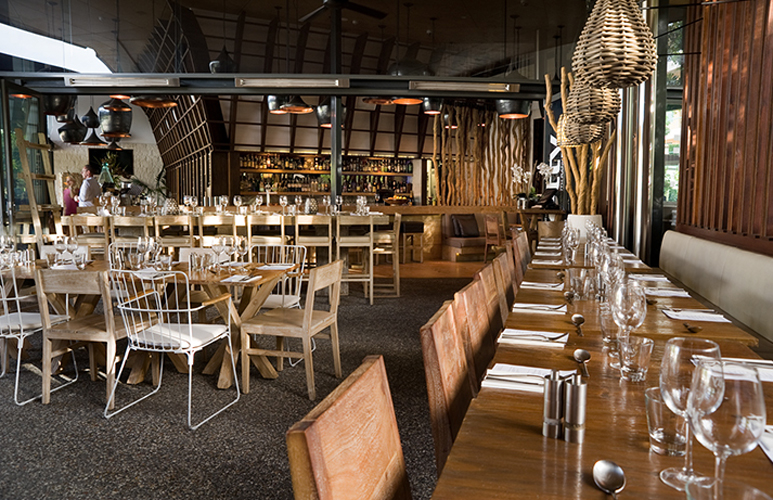 Capturing the best of Brisbane's beauty with sweeping river views, open plan event spaces and beautiful, locally sourced, fresh produce, The Jetty creates the perfect backdrop for your function. Enjoy uninterrupted views of Brisbane's river and city skyline by taking over their entire venue or even for a small luncheon or party. Water you waiting for?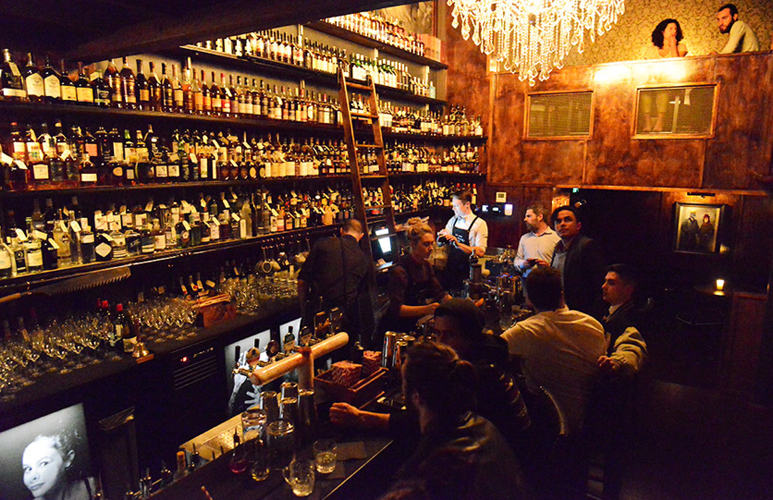 Immerse yourself in Savile Row's little world of class, exploration and fine tailored drinking. As a chandelier is glowing above the noise, become engulfed by the style and class of the famous central London strip, tucked away in plain sight. For any occasion, there is intimate seating for couples, large booths suited for groups and casual standing areas for the more social butterflies. We'll see you there!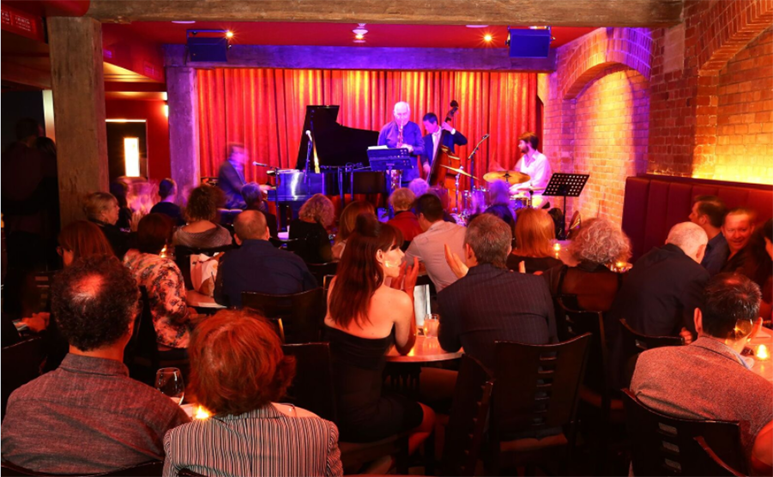 Situated in the heart of Brisbane, arrive at Doo-Bop Jazz Bar, the perfect location for any stand out event. Walk through the Brasserie, continue up the stairs, and enter a gorgeous space where the Jazz era meets the 21st century. As the sound of the city fades away, you are immersed in an environment dedicated to the love of Australian and International jazz. Whether it is a corporate function, social occasion or wedding, Doo-Bop offers a range of catering packages tailed to suit your unique event.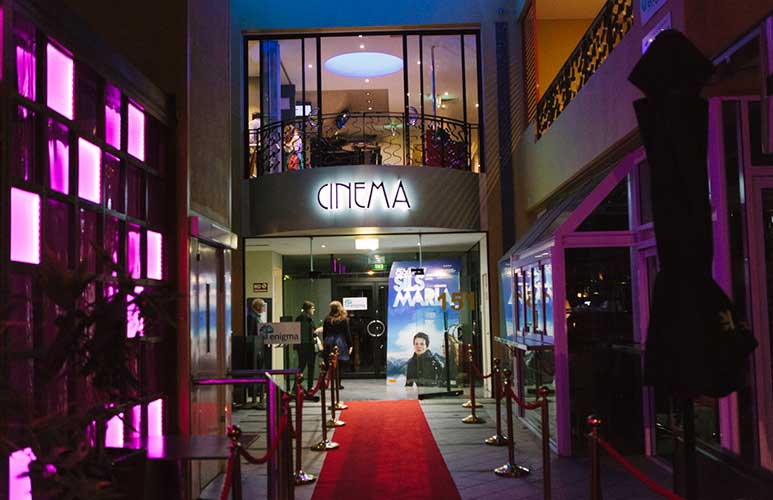 Ever wondered what it's like to attend your very own private screening of your favourite movie? Now you can! Book out one of Blue Room Cinebar's versatile cinemas for either a small gathering, children's party, large corporate booking, fundraiser or premiere. Impress your guests with an intimate premium screening, dinner, drinks and dessert. Equipped with luxurious semi-reclining seats, spacious leg room and extra wide arm rests, how could you resist?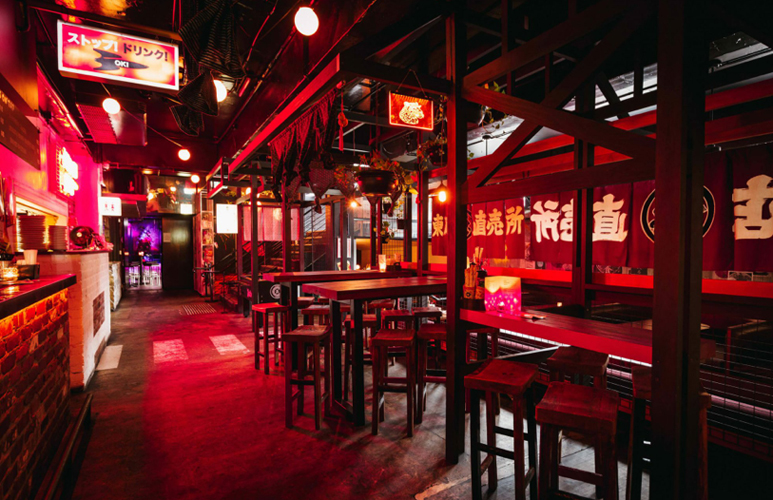 Inspired by the street markets of South East Asia and the alleyways and bars of the Golden Gai in Shinjuku, Heya Bar is the home to hidden bars, live music, pool tables, pinball machines, pan-Asian street food, cocktails and dimly lit corners. Looking for a venue to hold your next mysterious celebration? Heya is waiting to make your next event come alive.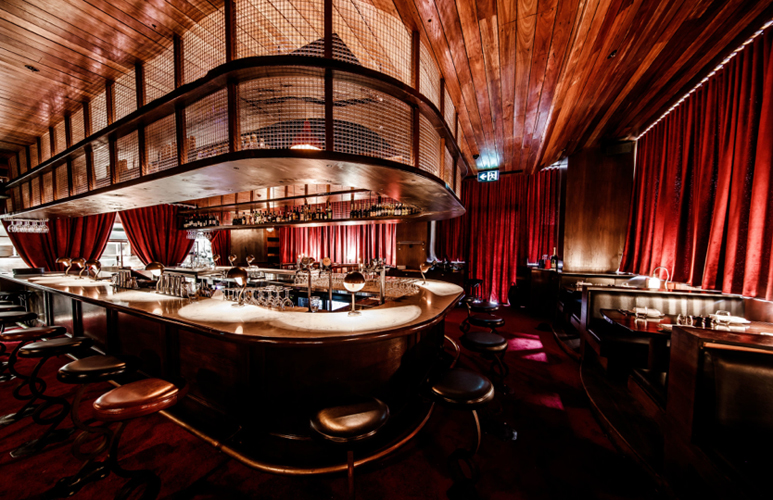 Take full-rein of Madame Rouge's entire venue and impress your guests in their glamorous dining area and horseshoe shaped bar for a truly magnifique experience. Their Parisian 1920's Bistro offers classic French Food in an atmospheric setting perfect for any wedding, engagement, corporate event or birthday, be it a cocktail reception, sit down lunch or dinner.
No matter how grand or intimate your occasion, The Palace Supper Club can easily cater for your special occasion filled with canapes, cocktails and conversations. Their chef's prepared late night supper, delicious degustation's and impressive collection of rare and top shelf spirits really make you spoilt for choice.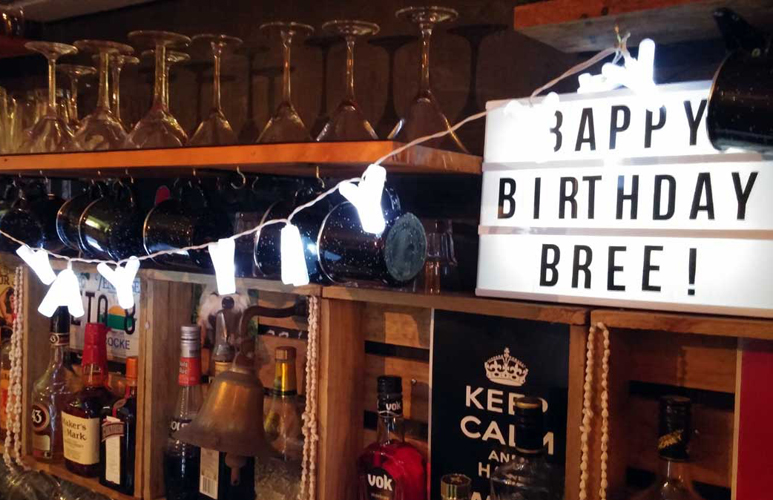 It's not procrastinating if it's procaffeinating. Make Bean Cafe + Bar exclusively yours by booking out their underground getaway from the city. Their 'Melbournesque' venue is eclectic, warm and inviting, and is the perfect place to escape for a coffee, craft beer, unique small batch wine or a sexy cocktail.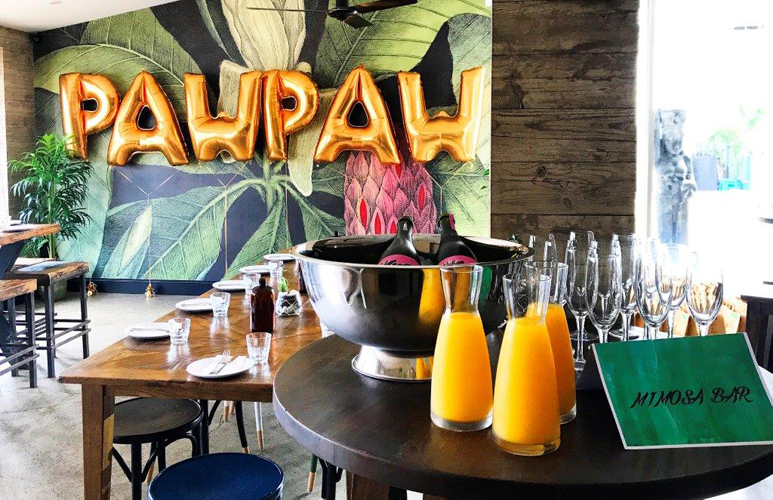 It's always a brew-tiful day at Pawpaw Cafe! Separate from the main dining area of the café; enter a gorgeous Bali-chic Garden Room, perfect for boutique functions of up to sixty guests. With private chefs and staff, a brilliant bar and beautifully styled decor and furniture, it's a visual delight and just like the food served up – totally Instagram-worthy!
About the Author
You will often find Kathy on a plane travelling to her favourite getaway destinations, or on a stage dancing her worries away. She is a lover of food (spicy food to be exact) and Korean Pop music. With an interest in marketing and events, she also believes in hard work and that the best form of revenge is success.