Raise a glass to the Top 10 Sunshine Coast Breweries
What are you waiting for? Just Brew it!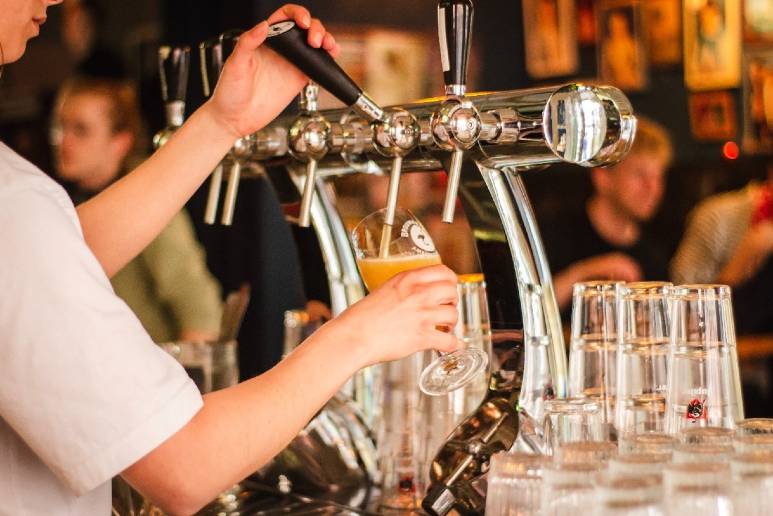 Welcome to the Sunshine Coast, the newest and coolest kid on the brewing block. Home to many beautifully sun-kissed breweries, this seaside region is the place to be when it comes to home-brewed hops. Whether you like sun, sand, sea or want a bit of Hinterland magic, the Sunny Coast has your name written all over it.
So get ready for the perfect summer, crack open a cold one and take a trip (or two) with our guide to the best 10 breweries on the Sunshine Coast.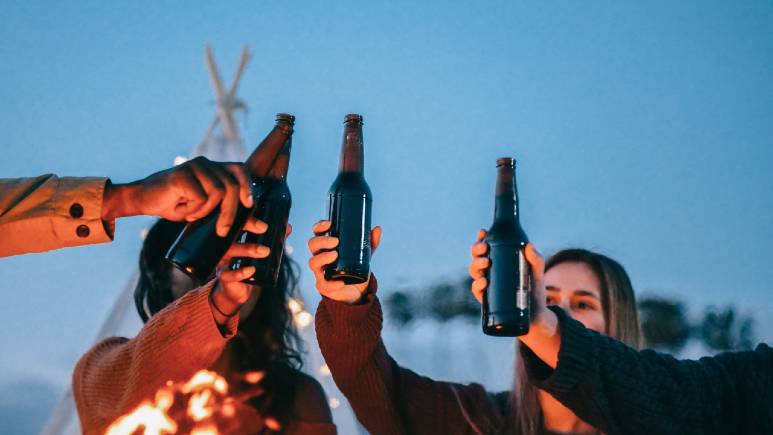 📷: @kindelmedia
Within metres of the beach, Moffat Beach Brewing Co is the new perfect place to enjoy a refreshing schooner and some ocean views. Specializing in handmade ales since 2015, the guys at Moff have created an authentic local experience for any foodie or craft beer hipster, serving up a number of delightfully named ales such as Deadbeat Boyfriend, Social Jam and Hazed and Confused. To make things even better, every Friday and Saturday night, Moffs provide the best in local music performed right in between the brewing tanks.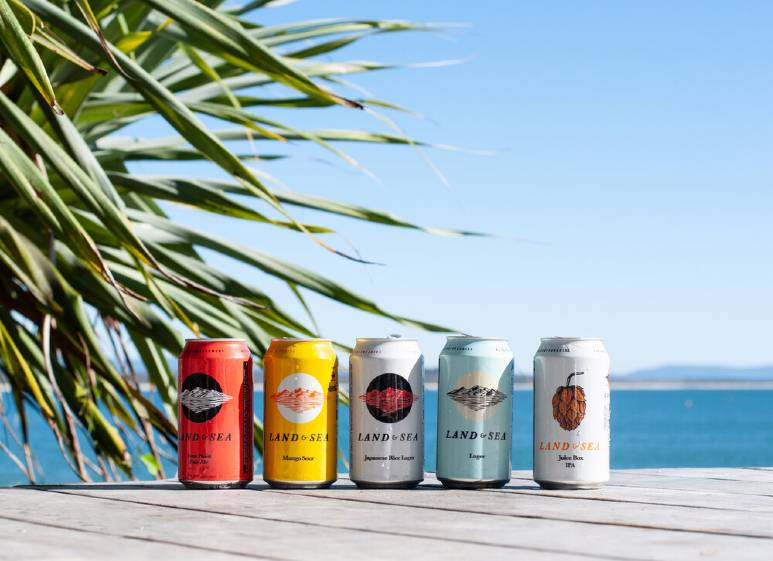 📷: @landandseabrewery
With a distinctive vintage feel, Land and Sea Brewery is a must see if you are in Noosa. The secret is in their name "Land and Sea", it gives off a simple uncomplicated vibe that is complemented by the surfy boujee décor. As soon as you take a sip of their handcrafted crisp and refreshing lager, your mood will instantly lift, making you feel like a true Noosa local.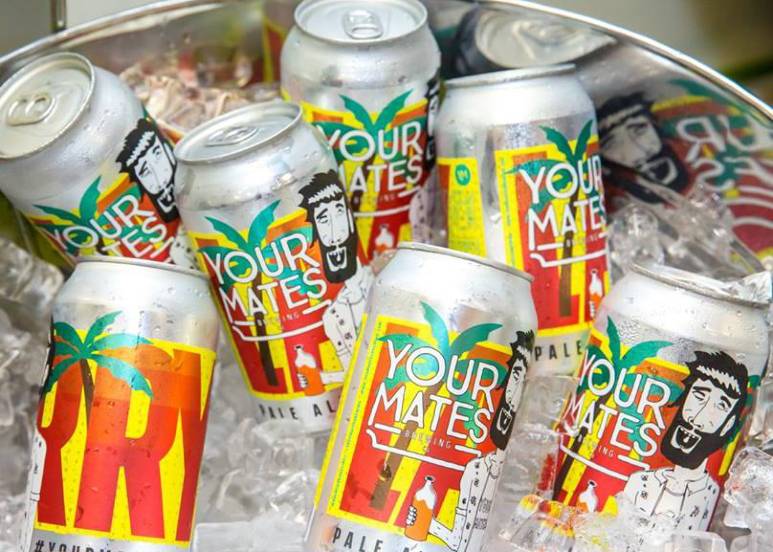 📷: @yourmatesbrewery
Say G'Day to the Your Mates Brewery in Warana. In true rags to riches style, Your Mates started off as a tiny shed in their friend's backyard and has grown into the award-winning company we see today. With their brand-new warehouse on Technology Drive, Your Mates is big on making you feel at home, with an incredibly relaxed atmosphere, ambient lighting, and a choice of 10 handcrafted beers on tap. With funky character designs for each brew, every beer is uniquely flavoured and quintessentially Australian. Hang with local legend Larry or take the froth to the next level with Eddie or try the brand-new bubbly Ginger Beer, Tilly. So, what are you waiting for? Come on down, scull your new favourite beer and have a blood good time!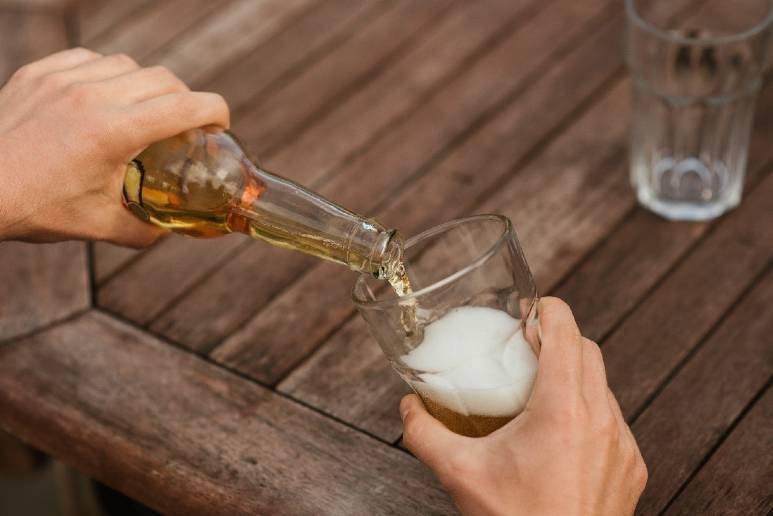 📷: @anete-lusina
Self-proclaimed ratbags with good hearts, the folks at 10 Toes Brewery in Alex had two goals when they opened in 20: Make beer and make beer well. Their emphasis on local produce and legends, has won over the hearts and minds of us Sunny Coasters and many flock to their retro brewing shed for a good time and weekend feed. To make things better, 10 Toes has recently partnered with community food trucks to give you the ultimate foodie experience. What's not to love? Cheers!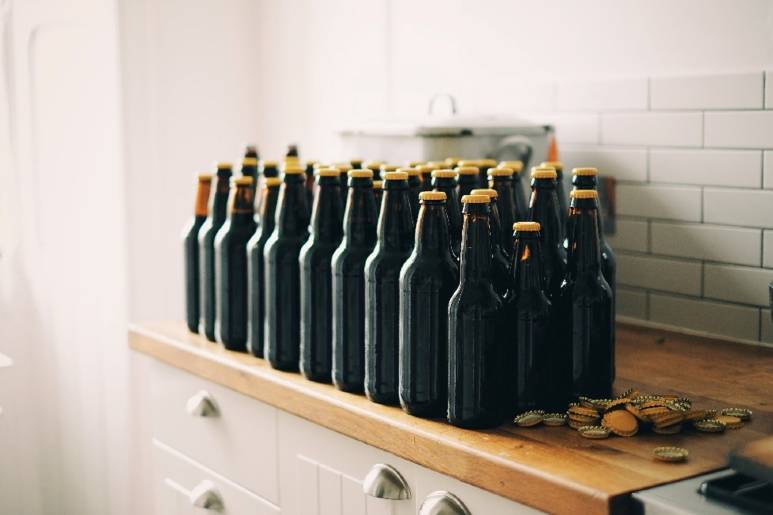 📷: @fourcolourblack
This brewery is not like the rest! Begone are the backyard shed and industrial building aesthetics and say hello to an elegant take on the humble brewery. A passion project of two old friends, Simon Michelangeli and Paul Sanders, Glasshouse Brewery is dripping with class. Alongside their sexy Italian menu and bubbly booze, they host a local jazz night twice a month to really get you in the mood.

📷:@salxox
A newbie to the Sunny Coast brewery scene, Sunshine Brewery are more than ready to pour you a beer. The self-proclaimed salty-sea dogs and adrenaline junkies, Craig Dunsdon and Daryle Cook wanted to combine their passions for travel, sun, and surf into their business. With over 20 natural and local brews to choose from, you are bound to find a new favourite.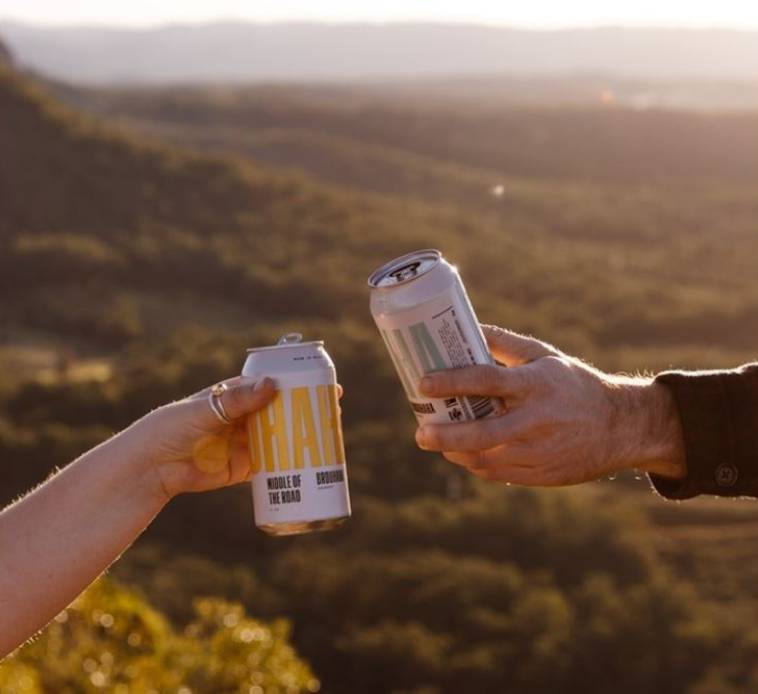 📷: @brouhahabrewery
Taking the Sunshine Coast Hinterland by storm, Brouhaha (pronounced broo-ha-ha) Brewery has gone against the grain to create a modern pub that fits the chill out vibes of the Hinterland. Beginning its journey in 2016, Brouhaha has gone from strength to strength brewing a wide variety of seasonal flavoured beers and beverages. Sit back, relax and dream about opening your own boutique brewery while sipping on the ever-popular schooner tasting plate.

📷:@nastogadka
Translating to "Little Earth" and Terella Brewery lives up to its name. Situated between Eumundi and Yandina, this rural brewery encompasses the farm lifestyle with its rustic menu, ales, and 'hard' lemonade. Sustainability is at the heart of everything that they do, using a Vertical Farm system to produce their own water to create the best-tasting beer on the Coast.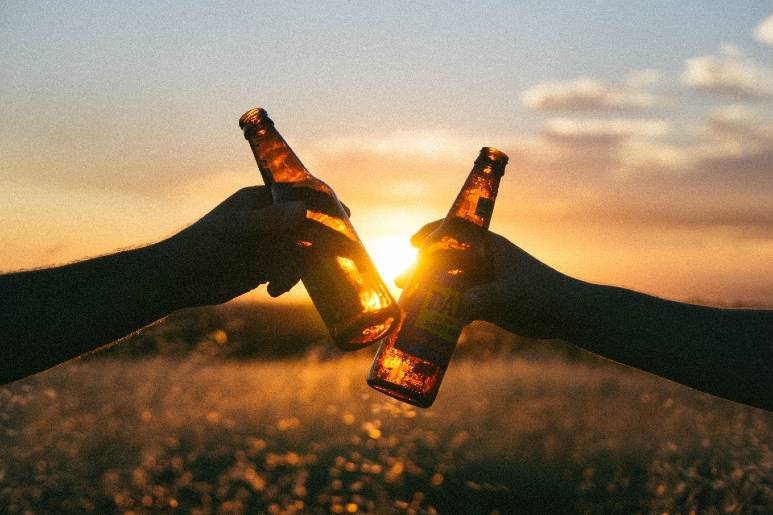 📷:@wilstewart3
Apart of the new wave of Brew Pubs, Cooperhead Brewery is the perfect hang out spot. Grab your bestie or fellow beer connoisseurs and settle in for an afternoon of good tasting ales, lagers, and experimental brews. Snack off of their high-end pub food and get inspired for your next interior design project by looking at their high ceilings and gorgeous chandeliers. Maybe it's just effect of the ridiculously good beers but am I getting interior design envy?
📷: @blackflagbrewery
Part punk rock, part rock and roll, Blackflag Brewery is the coolest kid on the block. Collaborating with local artists to create in your face wall graffiti and designs, Blackflag is a hub of activity, good vibes, and great beer. Serving bomb names of ale like Kick on's, Rage and Affinity, you are bound to find your new favourite drink.
📷: @drewfarwell
If this list hasn't convinced you yet, go grab some mates and have a boozey boys (and girls) weekend. Once you are done downing some local hops, make sure to pull the short straw and choose a DD. We recommend you go to the bar and order more drinks while this decision is being made. Cheers!
About the Author

I love walking at my local Sunshine Coast beaches, exploring new brunch spots (as long as they have coffee and hash browns- I'm all set) and enjoying a classic ginger beer with lime.
When I'm not stressing over my uni assignments, I like to practice photography, play video games with my friends and paint.
Currently dreaming of learning how to ski and visiting the snow in NSW.