Sip Sip Hooray, drink at Queenland's Best Rooftop Bars Today
Take your happy hour to new heights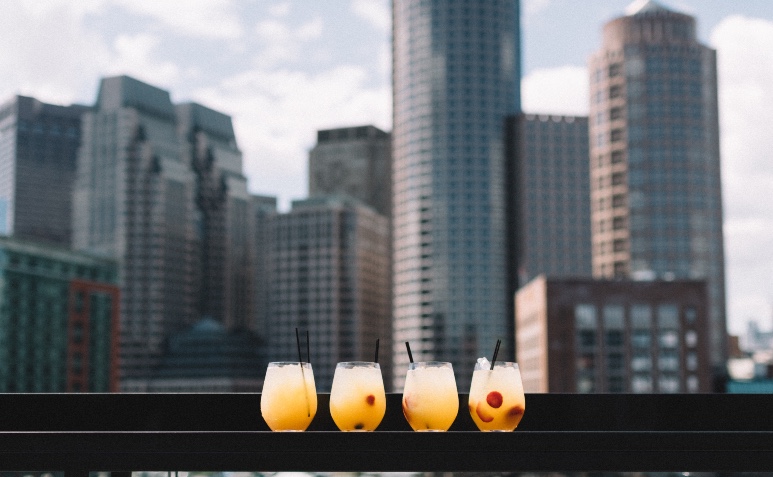 Sometimes a regular bar just doesn't cut it and frankly, you deserve the best of the best in everything anyway. A rooftop bar takes your Friday night to a whole new level (literally!). With so many amazing options to choose from, we've done the hard work for you and comprised a list of our favourite SEQ's rooftop bars.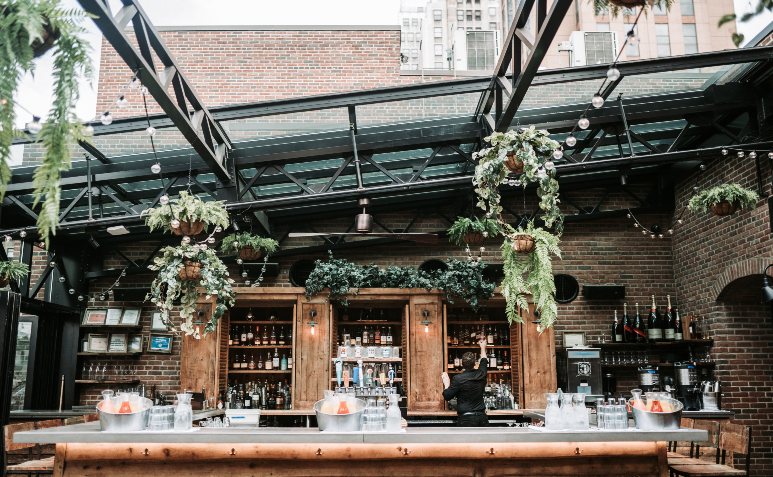 📷: Taryn Elliot
Sunshine Coast
The Sunshine Coast's first-ever rooftop bar is an absolute must-see and still the OG. Perched seven-storeys high this bar has all the views you'd expect of the sunshine coast. From city skylines to hinterland views, and glimpses of the ocean this rooftop bar has it all. The view alone is worth a visit for but once you see the garden décor and remarkable cocktails, you'll never want to leave.
As they'll tell you themselves Circa is no ordinary bar. Located in the heart of the Maroochydore CBD Circa has a luxurious touch unmatched by anyone else. Taking inspiration from the roaring 20s for their cocktail menu and lush private booths for you and your BFFs, there is nothing Circa doesn't offer. Nibble away on some glorious food while taking in the 180º view of the best the Sunshine Coast has to offer (which is pretty damn beautiful).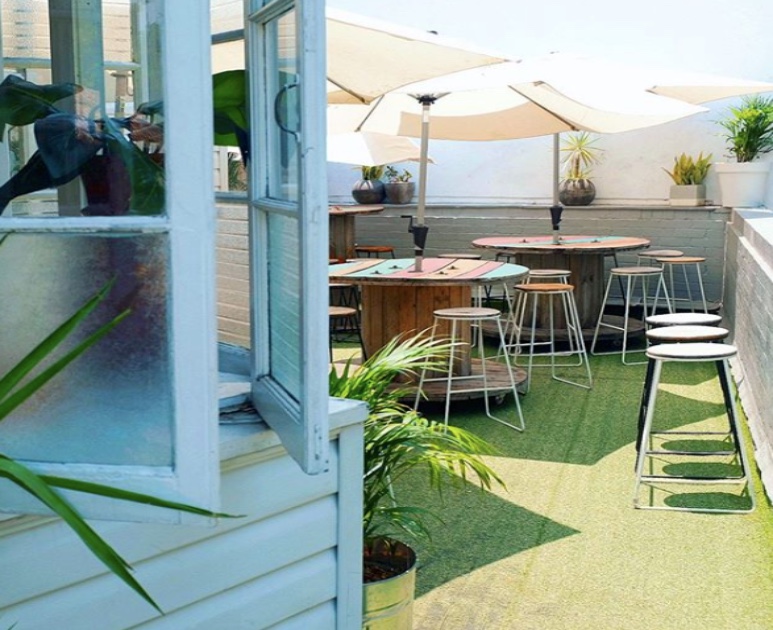 📷: @fitzandpotts
Brisbane
For the rooftop views but a relaxed vibe, Fitz + Potts is the Brisbane go-to. With a stunning view of the hidden gem that is Nundah Fitz + Potts offers to die for cocktails and beyond tasty food. Ditch the crowds and enjoy the true tranquillity that comes with a chill rooftop experience.
Better known as 'stockies' to the locals this laidback masterpiece takes rooftop bar to new heights. With an almost completely uninterrupted view of the city, you can't help but look up at the towering skyscrapers around you. The feeling is indescribable and to top it all off the bar itself is amazing with a great selection of drinks and cozy garden-style seating.
Bringing a new level of luxury to the Valley is the Limes Hotel Rooftop Bar. With unmatched views and extraordinary décor that is somehow so elegant yet still welcoming, you need to add this one to your list. With a cocktail menu to match its extravagance in every other way, this rooftop bar will have you coming back for round after round.
A bar that has truly branched out from the norm is Sixteen Antlers. It's impossible to miss and truly reflects its name with deer-like antler branching out across the entire venue. It's a cosy but not cramped space with live DJs every Friday and Saturday to create the perfect background music. With uninterrupted views of the city and a hunger-inducing tapas menu, Sixteen Antlers is a must-see.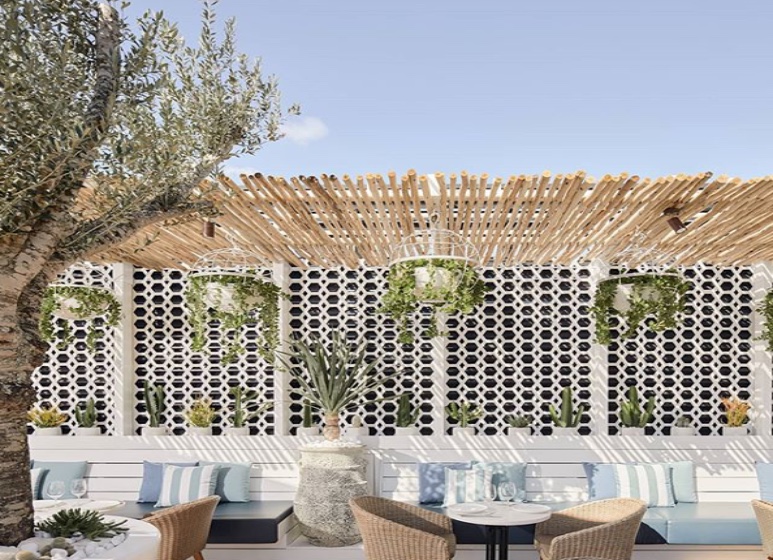 📷: @mayabrisbane
Blink and you'll miss it, Maya is a limited-edition rooftop bar that has taken over the space of the Eleven. Here for 6 months, only Maya offers an all-white décor that makes you feel as though you've just hopped off a plane (something we wish we could all do right now). With succulent Mexican cuisine and a cocktail list that'll have you head over heels (in the sober way), Maya Mexican delivers a whole new concept to the rooftop bar.
The terrace is Brisbane's answer to all day, all night rooftop luxury experience. Take the views over lunch or bask in the city lights while sipping on bubbly, no matter what you want to do you can do it at the Terrace. They've really thought it all through here with a retractable ceiling and operable glass roof, they are prepared for everything Queensland has to offer.
If you want the full view rooftop experience, then it's time to land at Eagles Nest. Situated on the Point Brisbane Hotel at Kangaroo Point this stylish rooftop bar offers a complete view of the city, and not to mention the most spectacular sunset around. If you've ever gone to Kangaroo Point for the sunset, you need to try it from Eagles Nest. As to be expected the menu matches the view with an endless array of drinks and nibbles to enjoy.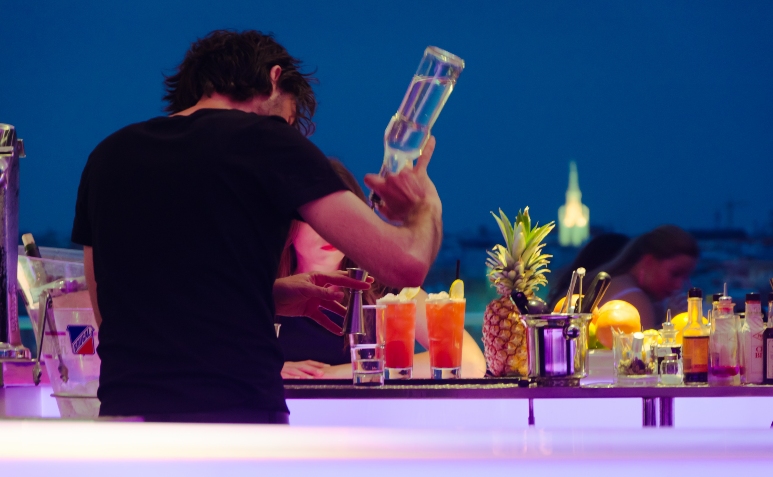 📷: Kit Suman
After a hard day's work (or hard days shopping) there is nothing better than soaking up the bubbly and views at the Pool Terrace & Bar. Located at Queen St Mall atop of the NEXT Hotel this rooftop bar is perfectly situated not only for the views but for an unforgettable treat yo self moment after a long slog of a day. With spectacular cocktails, plenty of food, and the tranquillity of being poolside, you really can't do much better than this.
Escape the busy and enjoy the easy at Elixir. Up above the craziness of the Valley this rooftop bar is a secret floating garden with endless options for drinks. With a lush décor that'll have you chill faster than any drink ever could, this is the perfect getaway for after-work drinks, that special occasion or getting smashed with your BFF (it's well-balanced).
Perched on top of the famous Fox Hotel Dandy's Rooftop is a self-described 'adult playground' with spectacular views and cocktails to match. We hope you like purple because the mood lighting is amazing, it makes you feel like you are in another world. With cocktails galore, food aplenty, and some must-try jugs, Dandy's has your next drinks or event all covered.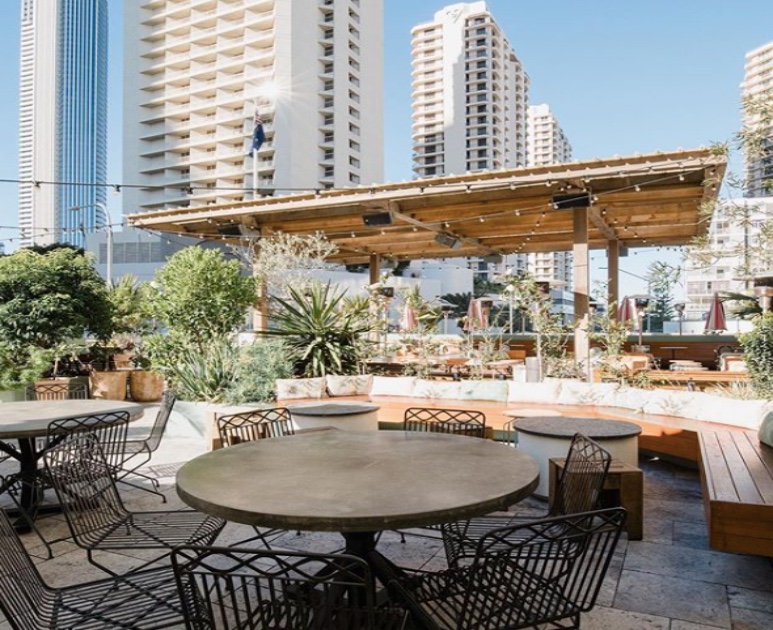 📷: @theislandrooftop
Gold Coast
The bigger the better, right? Well if you agree you will love the Island Rooftop because it is the GC's largest open-air rooftop bar. With the to die for views of Main Beach coastline and the CBD, this bar is the best of both worlds. It's a proper GC experience with the coast and city coming together in harmony for the sake of spectacular views and drinks.
You don't need the luck of the Irish to get a good view from Waxy's, this rooftop is uninterrupted bliss. With a laidback outdoor décor, Waxy's is perfect for the odd drink, a hearty meal, or after work chill out.
The go-to for a fun night out Moxy's never disappoints. With the classic GC attitude and a breathtaking view of the Coolangatta beachfront, Moxy's needs to be on your list. The retractable roof means they are ready for anything and they've got plenty of finger food to last you through the night.
Last but certainly not least is the ultra-luxe Nineteen at The Star rooftop bar. With super plush décor and signature cocktails galore, you wouldn't think it could get any better: until you see the view. One of the best spots on the entire GC is this rooftop bar for its truly amazing views of the GC skyline (you really can't believe it till you see it). It's sharp, it's luxe, and it's everything a rooftop bar should be.
Sip, sip hooray! Now you have the inside scoop on all of the best rooftop bars around, we hope you use this power well! And as always, sip responsibly.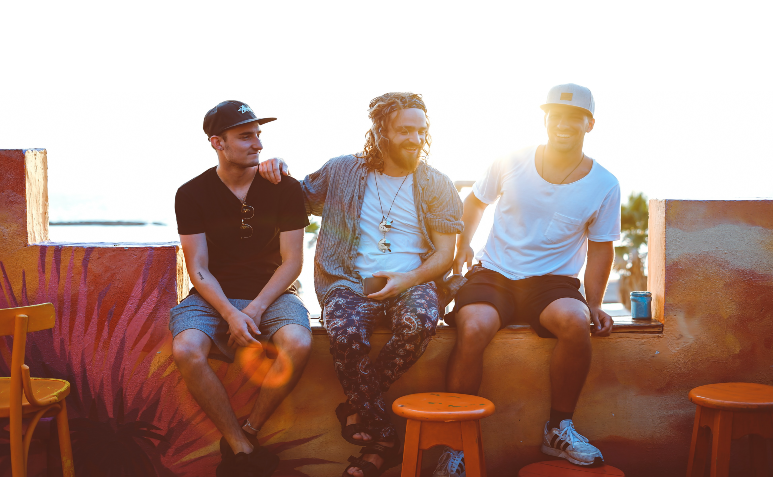 About the Author

Born in Scotland and a true Aries, Melissa can be found searching for her next sugar hit and writing spot. As a lifelong reader she'll probably have a book in her hands…and one in her bag… or maybe two in her bag. An ex-martial artist turned Pilates lover, you'll find her on her way to her next workout with a chocolate bar in hand.