Southeast Queensland's Best Breweries
Schooner or later, you'll wish you were beer
Get hopped up for an incider's look into Southeast Queensland's best breweries! Pitcher all that malty goodness bubbling in silver metal cauldrons across the state, brewed to pourfection – we bet you're already grinning beer to beer. Smirk smirk... you're in for a beery punny ride. But oh, just before we get started, you might want to download Untappd, a useful tracking app for beer fanatics. It'll help you keep tabs on what's on tap at your favourite pubs and breweries.
"The Beer Necessities"

Brisbane Brewing Co (West End)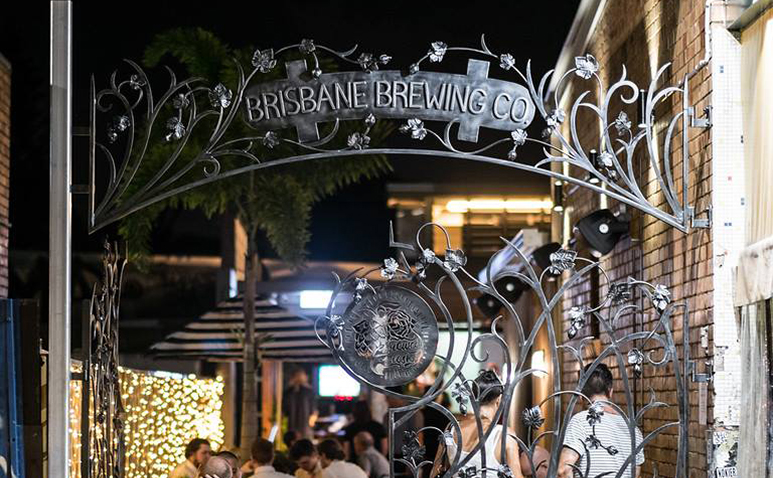 Look for the beer necessities, the simple beer necessities… don't we all appreciate some good ol' Disney sometimes? Well, other than nostalgic moments, having a beer in both hands is what we all need at times. Brisbane Brewing Co has built up a reputation amongst locals for their fantastic range of beers and food offerings, and serve up to 10 freshly brewed beers at both at their West End brewery and good looking sister Brewhouse Brisbane in Woolloongabba
At this cool brewery bar, they stay in the game by changing up their selections and bringing in limited edition pours and taps from various parts of the world. Why not get a growler and fill it with your favourite brew? Whether you're swinging by for a pint or just grabbing a cold craft ale to sip at home, you're fully covered. We definitely recommend trying their Walker Texas Ranger, Aye Aye Captain Hop Beard's IIPA, and the long-awaited comeback of their Midnight Foreign Extra Stout. If you adore distinctive and strong punchy flavours, you've knocked on the right cellar door. See for yourself why they keep winning awards. It's cos' they are hoppin' amazing!
Catchment Brewing Co (West End)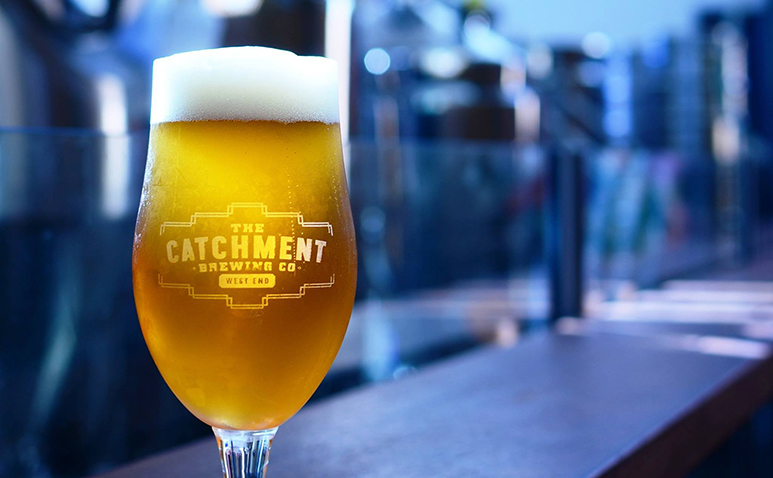 Another gem for those who frequent West End, Catchment Brewing Co brews up a fine collection of well-made beers, crafted to pourfection. Not sticking to being content with a set range of beers, the folks here constantly experiment and toy around with a multitude of flavour possibilities. Currently, they dish out wonderful pints of Bright Ale, Pale Ale and The 500 IPA, as well as limited releases for one-off batch brews. Offering an abundance of flavours like lychee, orange and plenty of hops in various beers, you're sure to find one that tickles your tastebuds.
If you're planning a cocktail party, dinner event or a magnificent brew-posal for your significant other, make a booking for either of their themed rooms – Brewery Lane, Hidden Windows Bar or Jacaranda Lane. Their beer-infused eats are a crowd pleaser, with selections like 'beerschamel', 'beeryaki' and Pale Ale Mussels. A kids menu is available too, so your little ones won't have to miss out!
"Novelty themed breweries"
Green Beacon Brewing Co. (Teneriffe)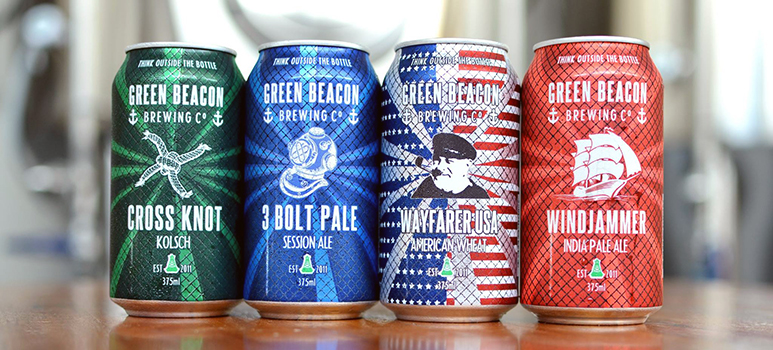 True to its namesake, Green Beacon places itself on a pedestal as a beacon of burning passion that celebrates their love for the malty beverage. The nautical-themed brewery prides itself in producing consistently good beer that is fresh and distinctive. You can be assured you're gulping down the freshest beer possible, as the folks here don't pasteurise their brews. Their intricate and careful watch to detail during the brewing process is a testament to their success.
Boasting an impressive range of eight beers in their core collection, they also craft seasonal and special releases that will leave you salivating for more. For fruity finishes, we recommend 7 Bells, a passionfruit gose. Another recommendation is their seasonal Whaler brew, a blood orange IPA that's intense and full-bodied. The Uppercut Imperial IPA is extremely popular, its demand increasing with each release, and now they're on their 5th round – so do pop by early to get first dibs!
"For the experimental"
All Inn Brewing Co (Banyo)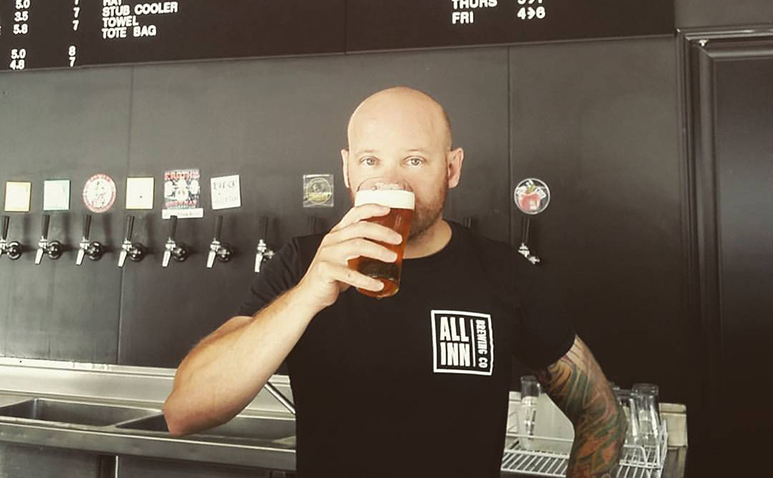 Get all inn at this boutique brewhouse specialising in ales and a whole lot of inn-dividuality! You'll be inn-trigued to know that All Inn Brewing Co's 16 Hectolitre brewery was handcrafted by head brewer Harley Goodacre, and you can even purchase your own fresh wort kits for personal home brewing experiments. What's more? Their 50 litre keg hire is also available in the Brisbane region, which hits the mark at house parties, impressing guests and potential in-laws (wink wink). So take your pick, and let's toast to that.
Aside from their regular ales, we recommend their Porter, American IPA and Black Ale, going under the code name of Betty, Poca and Kala. Betty is like a cream dream with frothy goodness in each sip, whereas Poca is bold, hop-ful, and in-your-face refreshing, while Kala (not Kale… quite the opposite) is like Willy Wonka's 3-course-meal gum, delivering caramel biscuits, coffee and a ton of fruity floral notes that result in an everlasting mouthfeel. We promise, you won't turn ghastly blue or bloat like a balloon with this one!
"One for the road"
Scenic Rim Brewery (Mount Alford)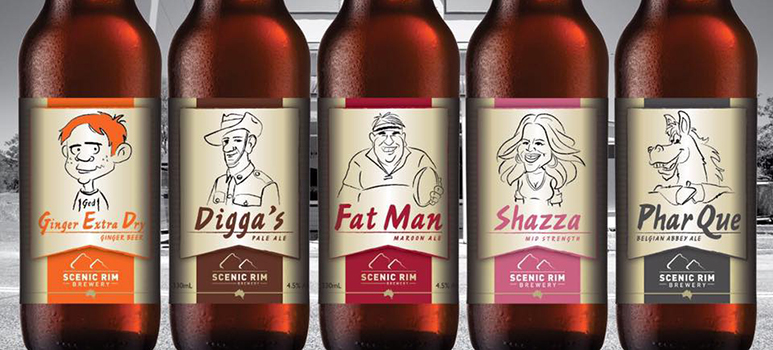 The next time you go on a road trip with your friends, make a stop for Scenic Rim Brewery at Mount Alford. Located in an olden-day shophouse amongst lush foliage and brewtiful scenery, it'll not only be a feast for your palate but your eyes too! Starting out small, the family-owned business is all about creating beers that celebrate the region's heritage and culture. Attesting to the abundance of fresh air, water and natural ingredients around them, their beers will not only quench your thirst, but unleash an all-sensory experience.
While you're there, meet Digga, Shazza and the Fat Man, three of their house beers. Bottled with humourous caricatures based off their locals, the beers come in Pale Ale, Mid-strength Ale and Maroon Ale respectively. On the flavour wheel, the Digga has a spicy yet nostalgic taste rooting from a unique blend of hops and fruity yeast. The Shazza is great for those who prefer a mild but well-rounded mouthfeel. As for the Fat Man, its slighty bitter taste will satisfy tastebuds who adore crisp and refreshing ales. Whichever you opt for, you're in good hands!
"Two for the show"
Balter Brewing Co (Gold Coast)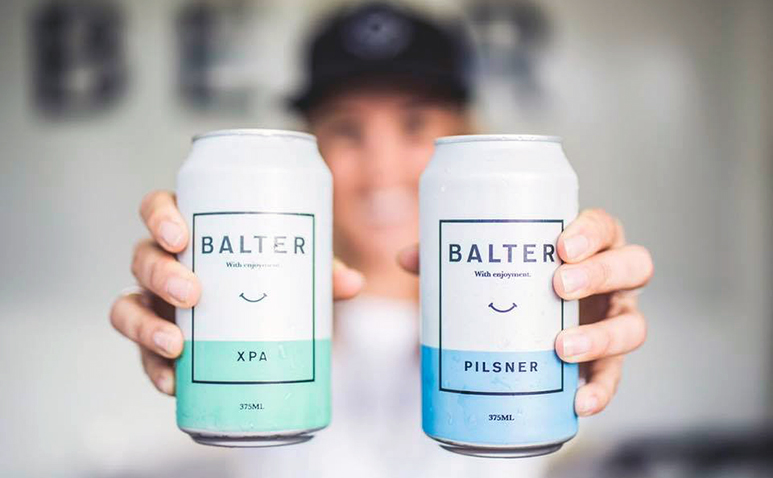 Brewing with the philosophy that taste reigns supreme, Balter Brewing Co boasts a selection of quality beers, namely the XPA, IPA, Pilsner and Alt Brown, all which have won awards. We highly recommend their XPA, which ranked 4th amongst the Hottest 100 Australian Beers. Bursting with tropical and floral notes, it delivers a pleasurable punch to your palate, and is tailored for those who enjoy a fully-hopped beer that's easy to drink.
The Balter headquarters in Currumbin has an open door policy where visitors are welcome to taste beers, tour around the facility and just have a whole lot of fun. For those who want full-time access to their beers, you'll be delighted to find the goods in most liquor stores state-wide. Housed in sleek minimalistically-designed cans with pops of colour to identify each kind of beer, you'll probably want a shot of them on your Instagram feed.
"For those who want to drink 1001 different beers in their lifetime"
Black Hops Brewery (Gold Coast)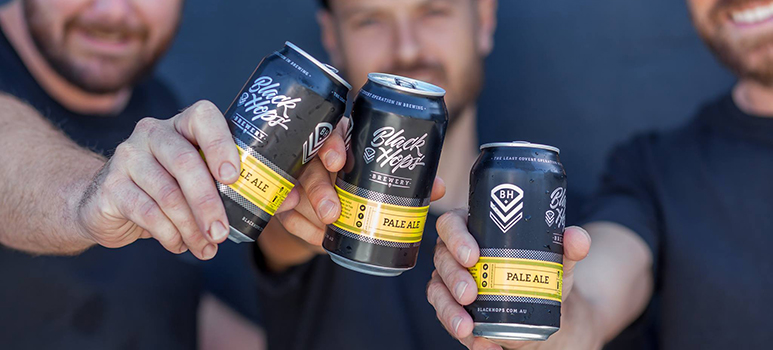 Brewing up a storm in Burleigh Heads, Black Hops has climbed to household name status among the beer community for its ever-changing variety of craft beers. We recommend their Eggnog Stout and Pink Mist, both unique and experimental. It'll feel like Christmas all over again, with subtle hints of nutmeg, cinnamon, vanilla and brandy whizzing through that pint of Eggnog Stout. The Pink Mist boasts a delightful shade of pinkish hues, and is a raspberry saison with distinct berry notes that are perfect for hot days.
While you're able to find their beers on tap at select venues, we suggest a weekend trip to their Taproom for Sunday sessions, where you'll be treated to epic beers, beats and eats. Hop on for a tour around their brewery and enjoy a tasting paddle fresh on tap – psst… why not get yourself a pack of beer to bring home too? From time to time, the guys here churn out special release beers and collabs, so keep a watch out for their updates on their Facebook page here.
Bacchus Brewing Co (Capalaba)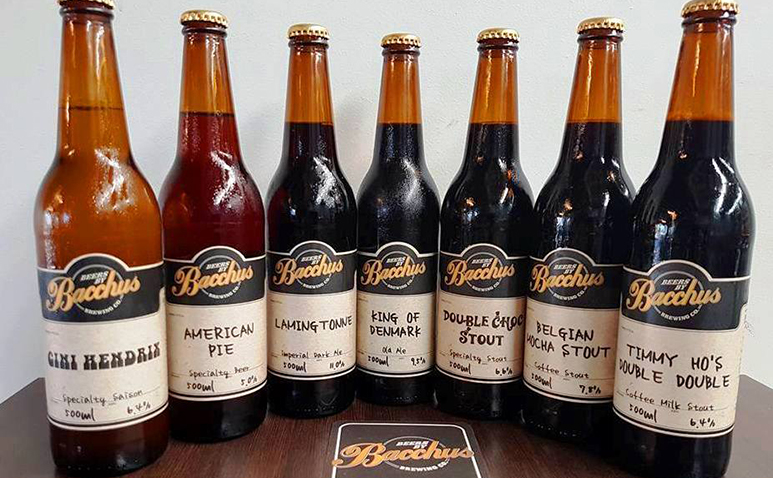 Producing up to three new beers per week on average, coupled with unique offerings of dessert and specialty beers, Bacchus Brewing Co's beer archive is a force to be reckoned with. Specialising in bespoke brewing for trade and the public, they cater for beers in any form or fashion, including old favourites and creating one-off beers for events around Australia.
Expect the unexpected at this fine establishment – we're talking Peanut Butter Jelly Time, Double Chocolate Stout on nitro pour, and Quaddlehock barleywine that's literally smoked jerky in liquid form. Come by their brewery during the day to watch the craftsmen at work, and devour freshly made pizzas over the weekend! Last but not yeast, if you get a chance, bring some of these bottled babies back with you for sheer enjoyment after a long day's work.
Alright, time for our keg-xit. Sorry, we just couldn't beer to let that one go!
About the Author
A bubbly Singaporean writer who's obsessed with all things nommable, and an absolute sucker for bubble tea and coffee. Also known to make fun out of the mundane situations in life – like creating words out of car plates.