SEQ's Best Wineries Guide
Warning: You may become very thirsty after reading this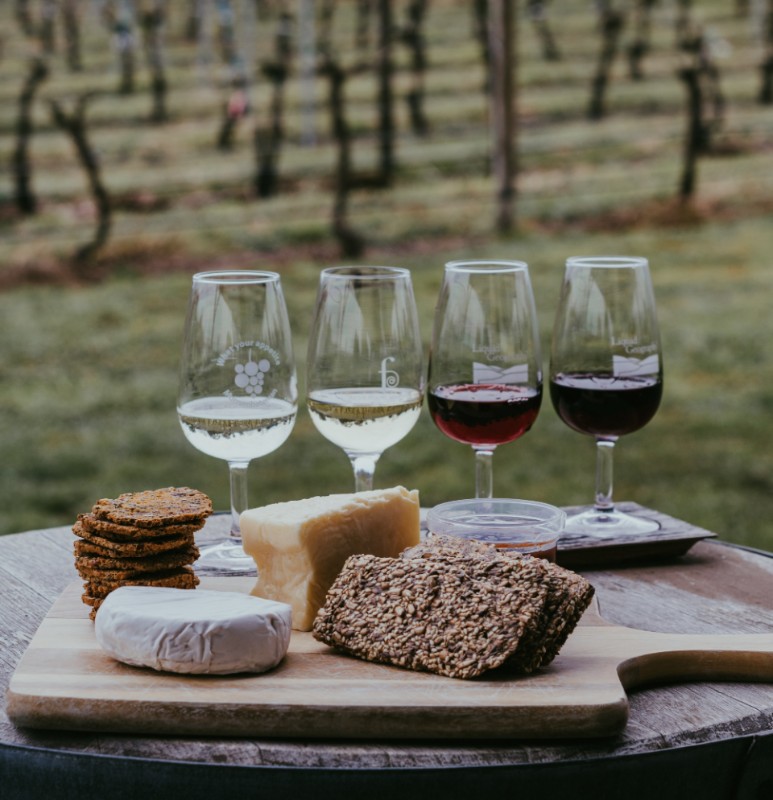 As the old cliché goes, I enjoy long walks along the vineyard at lunchtime, right? In SEQ we like to celebrate this way of life by ensuring there are beautiful wineries with free-flowing wine at every corner. Free-flowing local wines paired with long lunches are what our spring dreams are made of, so we've done the work of the gods and put together a list of the best for all you good people.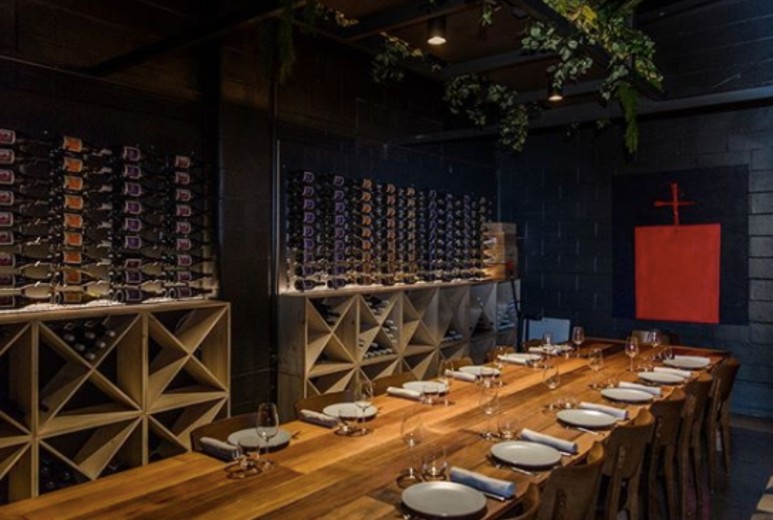 CITY WINERY - FORTITUDE VALLEY
If you're thinking, "how am I supposed to elegantly sommelier 7 bottles of vino and drive home?", WE GOT YOU. City Winery is conveniently located in the heart of Brisbane so you can round up the whole crew and not worry about sacrificing someone to designated-driver duties. The micro-winery is found in a converted warehouse in Fortitude Valley and boasts a modern Australian restaurant, private dining spaces in the Winery's cellar, and space for private functions and events. You can also book winery tours and enjoy cellar door tastings any day of the week... it's a big yes from us!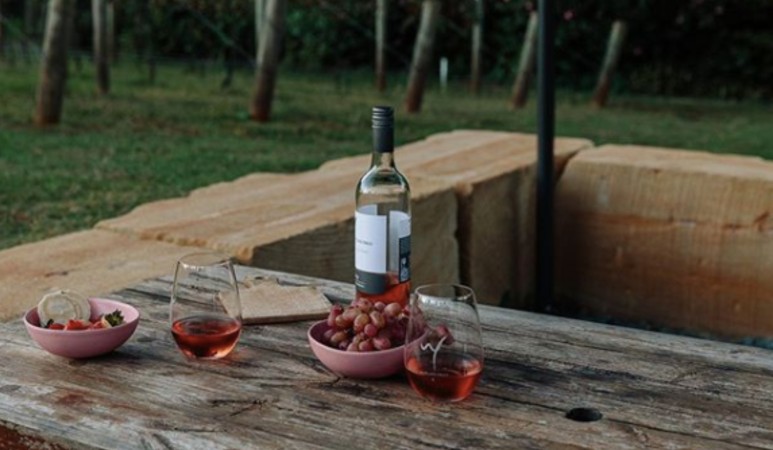 WITCHES FALLS - MOUNT TAMBORINE
You can find this gem tucked away in the Gold Coast Hinterland, conveniently located close to the Granite Belt region where most of their award-winning grapes are grown. Grapes from this area are known to produce world-class wine, making this venue a connoisseur's dream. Even if you're new to the magnificent world of wine, you won't want to miss out on a wine tasting form the Cellar Door, where you'll experience their handcrafted wines that you won't want to put down. Better yet, compliment your wine tasting with a platter made from local produce as you sit back and take in the breath-taking views on the winery's lush lawns.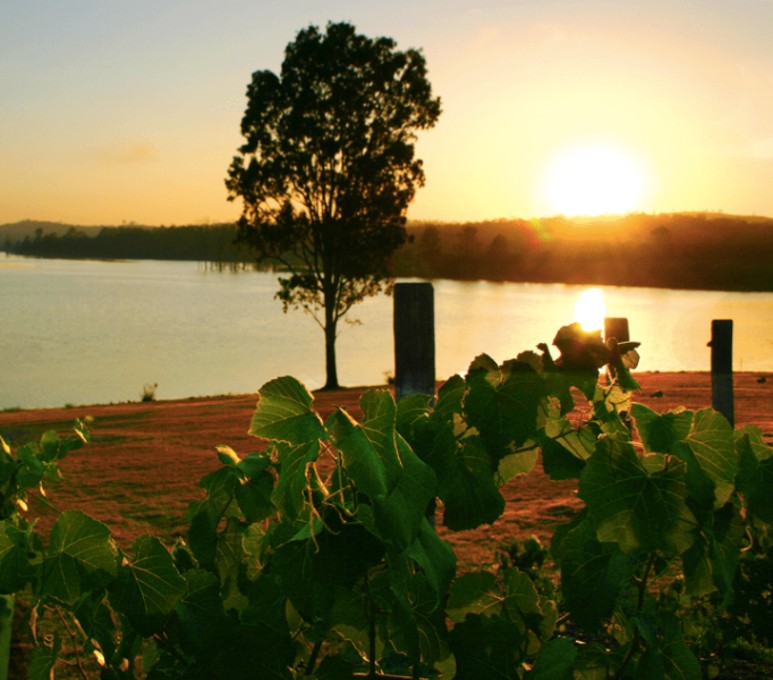 THE OVERFLOW ESTATE 1895 – SCENIC RIM
Situated in the breath-taking Scenic Rim, this boutique vineyard is surrounded by the peaceful waters of Lake Wyaralong. This postcard location crafts their own wines from their Mediterranean vine varieties honoring Italy and Spain. These wines are best enjoyed gazing into the lake views, paired with a local antipasto board.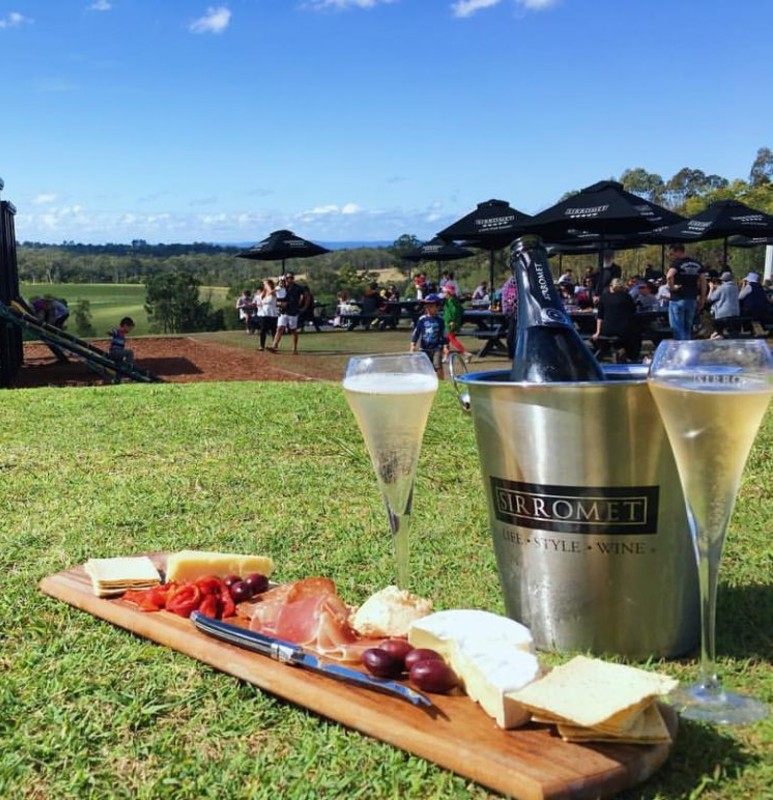 We love wineries for a lot of reasons, but mostly because they make drinking before 5 pm socially acceptable... even on a Wednesday! At Sirromet you can savor your favorite glass of wine with a beautiful meal or platter whilst enjoying the picturesque scenery every day of the week. Sirromet Winery is located just a short drive from Brisbane and the Gold Coast at picture-perfect Mount Cotton. The wineries state of the art facilities not only offer some of Queensland's best wines but an award-winning restaurant and amazing function and wedding services.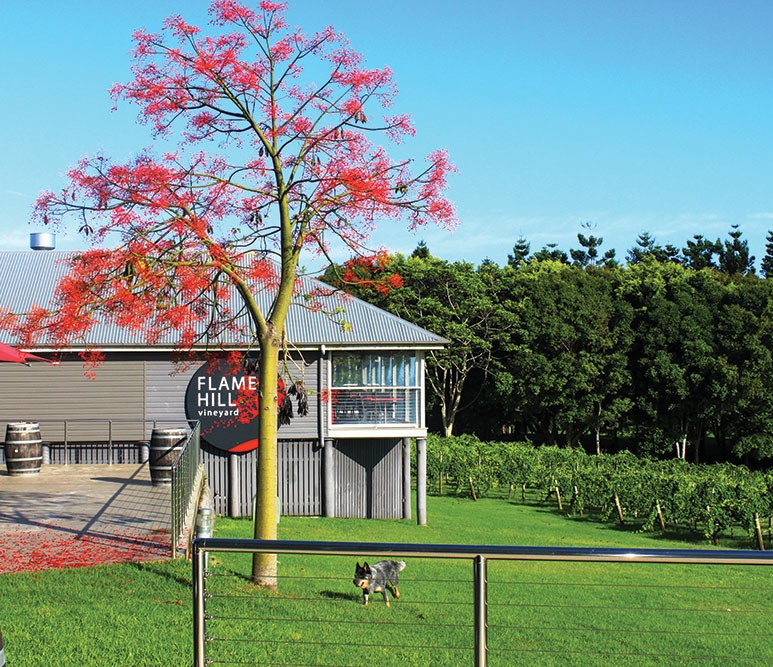 Flame Hill is truly a paddock-to-plate venue, where wine, scenery, cuisine, and hospitality all meet harmoniously in the Sunshine Coast Hinterland. The lovingly tended gardens at the vineyard supply fresh eggs, poultry, herbs, and vegetables to the restaurant which look over the sprawling vineyards. The Flame Hill wines are also 100% estate-grown and hand-picked from the sprawling vineyards and - wait for it - there is even a working cattle property that provides Angus beef products exclusively to the restaurant. So just close your eyes and imagine you've gone to heaven, or, sipping on a pinot with fresh on-farm produce paired with the rolling green hills and sea view backdrop to the vineyard... they're pretty much the same thing.
See you there!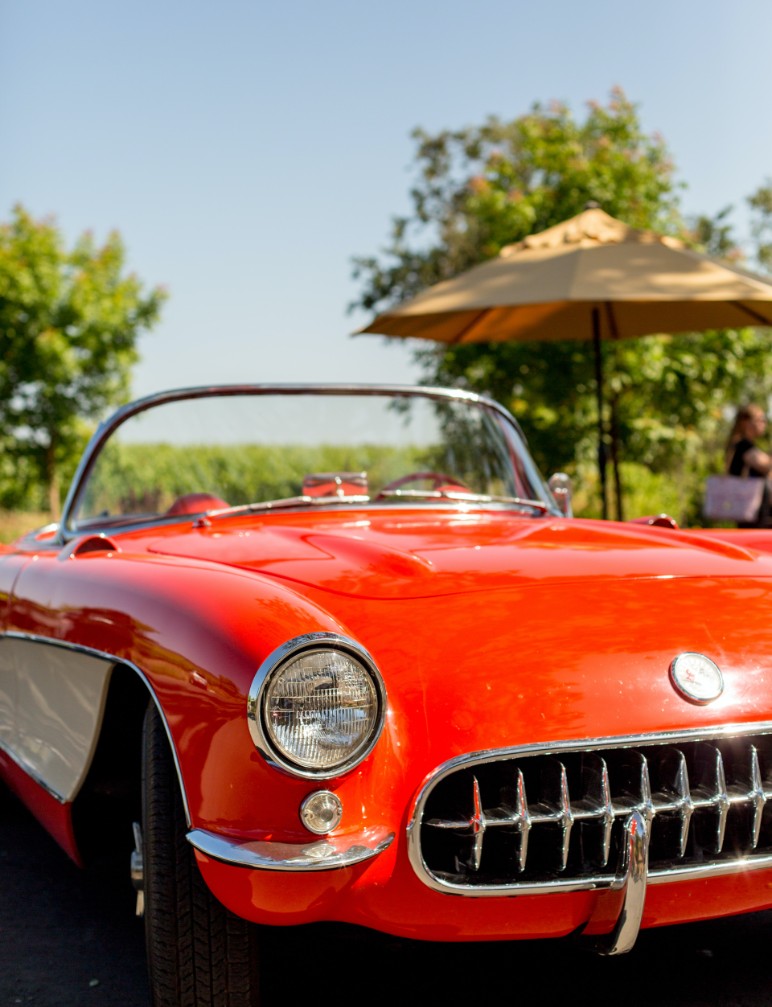 About the Author

At heart, Lotus is a lady of leisure.
If she's not channelling her inner cocktail connoisseur at the latest restaurants and bars on weekends, she's probably sunbaking at the beach (wearing SPF of course).
Like a true Libra, she values sophisticated beauty and loves aesthetically pleasing art, photography and styling.