Wynnum Seafood Festival 2016
Get hooked on the fresh flavours!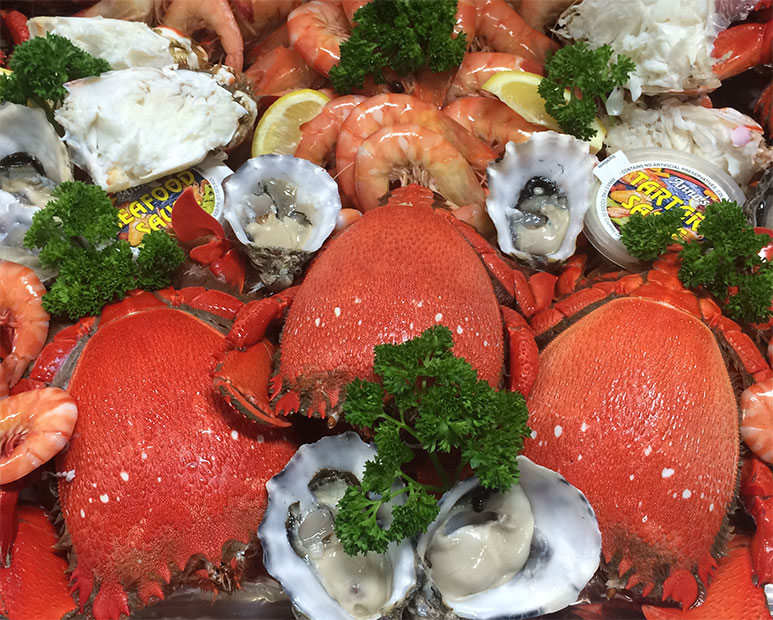 The Wynnum Seafood Festival casts off on Saturday 22 October, Wynnum's Edith Street is the place to be this spring.
The inaugural festival will feature a smorgasbord of the very best fish and fresh seafood that Moreton Bay has to offer alongside an exciting program of free events, music and entertainment that will keep family and friends enthralled during the day-long event.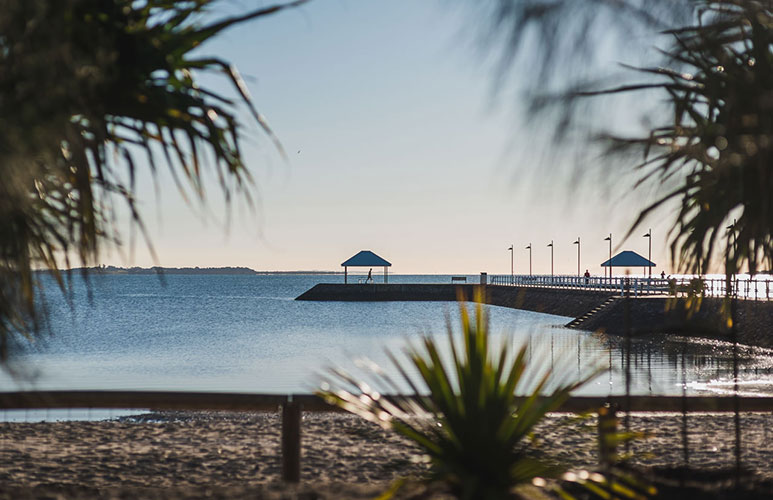 Seafood Feast & Festival Food Delights
Local fishermen, fishmongers and seafood providores will be showcasing their bountiful catch with a range of fresh fish and seafood dishes that will surprise and delight seafood lovers and pescatarians alike.
The locally owned and family run Wynnum Manly Fish Market will be serving the festival's signature fresh seafood platters with prawns, crabs, bugs and oysters as well as barbecued Moreton Bay bugs, grilled prawn skewers, seafood baskets and bags of fresh king and tiger prawns.
Local trawler and seafood supplier Incredible Seafood will be cooking fresh green prawns three different ways including traditional fish and chip shop battered prawn cutlets, gourmet garlic prawns and Italian-style prawn arancini balls.
Brisbane calamari specialists I Heart Calamari will be plating up their delicious hand cut crumbed and marinated calamari, while mollusc duo the Mussel Brothers will serve freshly cooked mussels with crusty bread and a choice of four different flavoured sauces.
'Claudette' the eye-catching bright blue mobile seafood van will be parked on Edith St dishing up Catch and Kiss' salt and pepper prawns, panko crusted calamari, beer battered chips and sweet potato fries.
For a bit of international flavour, a giant traditional seafood paella with prawns, mussels and calamari will bring a taste from the Spanish coastline; while seafood-inspired Asian-fusion street food including chilli basil green prawns and calamari green papaya salad will transport you to the streets of Bangkok and Vietnam.
Other seafood delicacies on the festival menu include grilled fresh salmon, seafood crepes, freshly shucked oysters, fish bites, sea scallops, calamari rings, grilled octopus, smoked salmon and so much more!
But seafood won't be the only cuisine on the festival menu. For those that prefer food that comes from the land rather than the sea, there will be an impressive line-up of pop-up gourmet kitchens to satisfy every taste and gastronomic persuasion.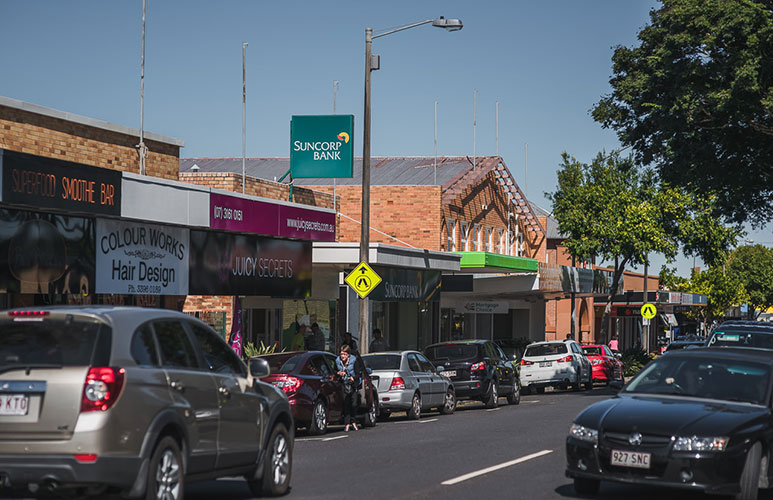 Eat, Drink & Be Merry
There will be two large fully licensed areas within the festival site to keep thirsts quenched between mouthfuls of tasty morsels.
The Muddy Squire Bar presented by Wynnum's iconic Waterloo Bay Hotel will serve up ice cold beers from James Squire, White Rabbit and Stone & Wood together with a range of carefully selected wines to compliment their hearty gastro pub fare featuring their chef's special fish pie, gourmet seafood pizzas and crispy hot chips.
Situated next to the main stage at the top of Edith Street, the Muddy Squire Bar will provide a perfect vantage point for diners to sit back and watch the live music and entertainment in the comfort and convenience of an outdoor pub.
The Waterloo Bay Hotel will also host the Wynnum Seafood Festival's official after-party kicking off from 6pm in their Marlin Sports Bar for those revellers wanting to keep the festivities going after the sun goes down.
The Champagne & Oyster Laneway Bar will offer another fully licensed area set up with rustic wine barrels in a charming laneway with live jazz music and local bands playing on the second stage throughout the day.
Presented by favourite local wine bar Cedar & Pine, the laneway will serve boutique wines and fine champagne straight from the cellar door of premium Adelaide Hills winemaker Bird in Hand as well as cold craft beers from Monteith's Brewing Company.
The laneway will also be the best place for festival-goers to get their hands on freshly shucked oysters to accompany their tipple of choice. There will be locally sourced Moreton Bay rock oysters with their full creamy body and salty flavour as well as large meaty Pacific oysters known for their clean, briny taste and sweet finish.
And as a special treat to oyster connoisseurs, there will be roaming oyster shuckers from Oyster Company Australia handing out free freshly shucked oysters to the first 180 lucky laneway visitors so make sure you get in quick!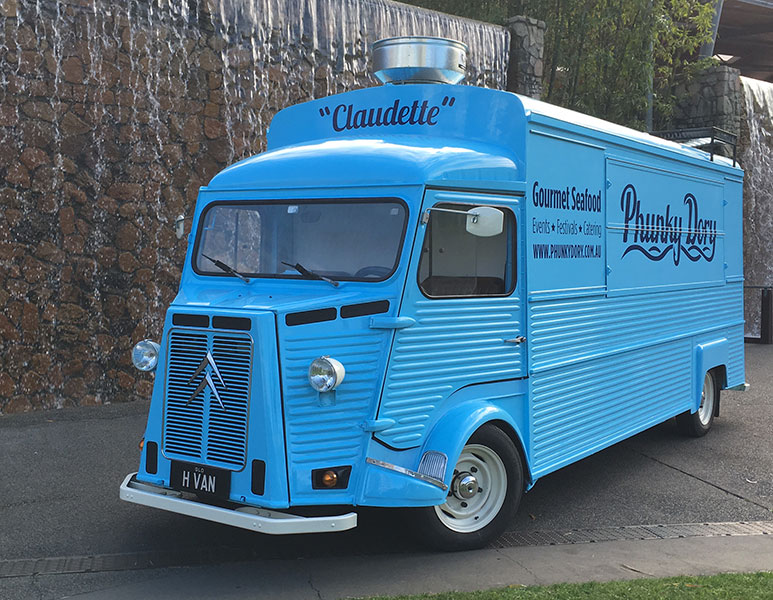 A Full Day of Entertainment
A festival highlight not to be missed is the prawn peeling competitions involving eight dextrous contestants who will don bibs and hairnets to see who can effectively de-shell the greatest number of prawns within the strict three-minute timeframe.
The first heat will be made up of well-known local personalities and public faces including State Labour MP Joan Pease, Federal MP Ross Vasta, Wynnum Manly Local Councillor Peter Cumming and a member of the local police force who will each fight it out for the coveted prawn cup trophy.
Another key event for competitive punters will be the mud crab races where contestants can back their choice of decapod crustacean in an unpredictable scuttle towards the finish line and grand prize.
Other events include cooking demonstrations and panel discussions with some of Australia's leading fish and seafood experts including the authors of soon-to-be-released cooking tome, the Australian Fish & Seafood Cookbook.
Attendees can also learn about sustainable fishing practices and tips on selecting and buying wild-caught fish from the Moreton Bay Seafood Industry Association who will be answering questions and providing information at their stall which will feature a full size net boat used for commercial fishing in Moreton Bay.
Rounding out the strong entertainment offering will be a line-up of well-known Brisbane musical talent including the eight-piece swing band The Calibre Cats, award-winning rockabilly four-piece West Texas Crude and high-energy 40s and 50s swing and rock-n-roll band the Sugar Shakers. Other local acts include funk collective Phat Sauce as well as the Wynnum State High School concert band and the Bayside Youth marching band.
Fun for the whole Family
As an all-ages event, the WWynnum Seafood Festivalwill have something for every member of the family.
The kids will be able to enjoy an ocean life discovery experience presented by Wynnum Family Day Care inspiring children to appreciate and take responsibility for the delicate marine ecosystem. The interactive hands-on display will include a range of sea creatures and aquatic animals for the kids to touch and hold including starfish, sea cucumbers, sea urchins and even a baby bamboo shark (although there will be no touching the shark)!
Two of Wynnum's younger locals will present a live kids' cooking demonstration preparing seafood dishes from Recipes for Small Chefs, a children's cookbook written by local author and resident John Parkes, which contains easy to follow recipes to encourage kids to get cooking in the kitchen.
Other festival kiddie favourites will include a jumping castle, inflatable slide, obstacle course and free face painting between 11am and 3pm.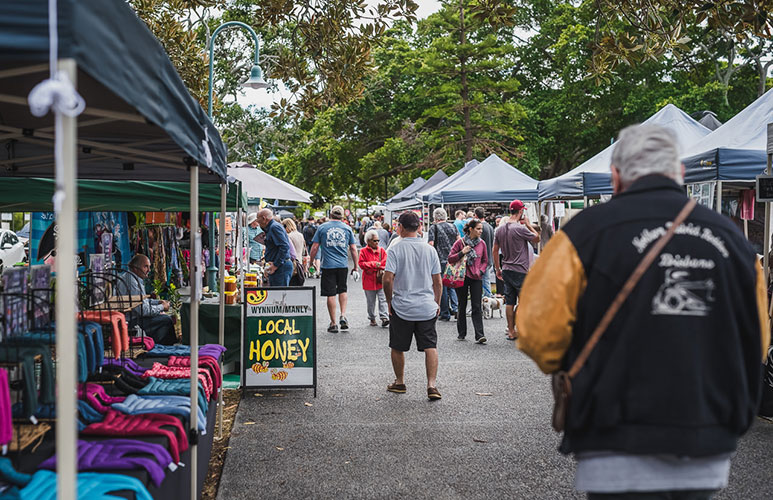 Colourful Market Stalls
For bargain-hunters and treasure-seekers, there will be over 80 market stalls to explore selling everything from sweet treats and fresh produce to clothing, homewares and vintage finds. The market stalls will also feature a dedicated craft and arts market presented by Wynnum community group BrisStyle which will trade locally created and lovingly handmade crafts and unique pieces from over 22 locally based artists and crafters.
For more information, visit Wynnum Seafood Festival or follow @wynnumseafoodfestival on Facebook and Instagram.