On Friday, 27 October at 5pm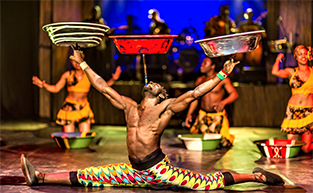 A jawdropping explosion of colour, culture, rhythm and showstoppers. Queensland – ready yourself for CIRQUE AFRICA, a kaleidoscopic, high performance show that celebrates the colour and culture of Africa, starring 22 performers from six African countries. It's the show that won five stars at the Adelaide Fringe Festival this year, is acclaimed as the greatest performance experience from Africa and it will call the Roundhouse Theatre in Brisbane home for two thrilling weeks from October 24 to November 4!
Want to win a family pass for the show on Friday, 27 October at 5pm (4x tickets total)? Of course you do... read on...