7 Easy Ways To Put Your Old Clothes To Good Use
Give that jacket a new fleece of life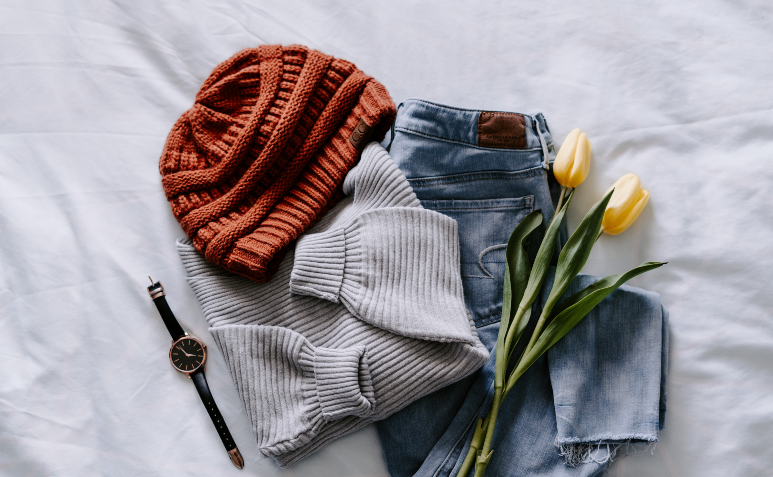 So, you've decided that your wardrobe has got to go, and naturally, you probably wanna know what to do with those used and loved pieces. The bin might be an easy option but there is so much good you can do with your pre-loved fashun. It might not seem like it, but your clothes can have an entire life after you if you set them off right. So, here's everything you can do with your pre-loved goodies to help out the environment, fluffy bios, and your fellow humans.
Where You Can Take Them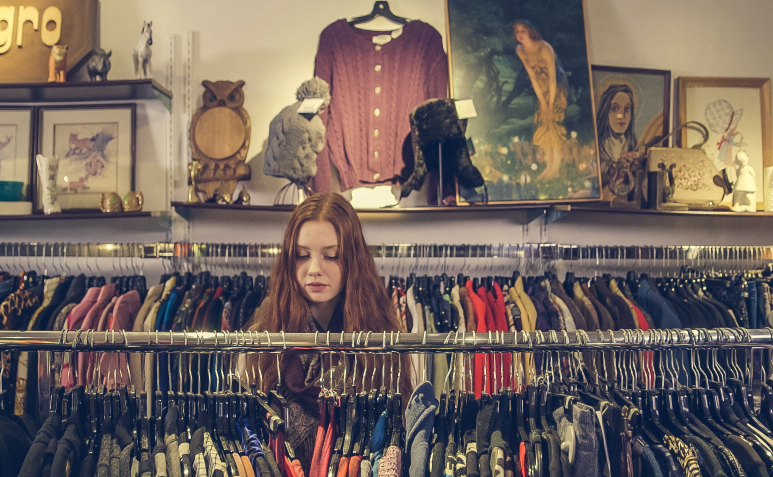 OP Shop
Give your clothes a new lease of life with someone who really needs them. Take your pre-loved clothing to your local OP shops like Vinnies, RSPCA, or Lifeline so that they can go on another journey with a brand-new owner. The local OP shop isn't for your dirty or ruined clothes though, only donate something you'd be happy to wear yourself.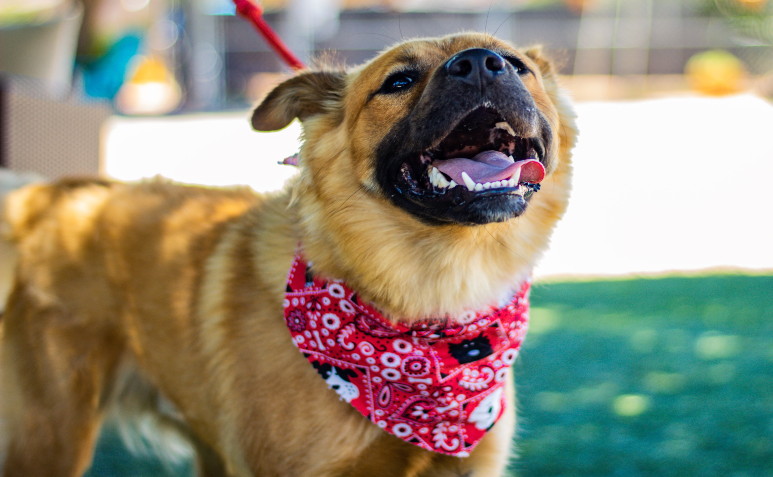 📷: Madeline Bowen
Animal Shelter
Who doesn't want to help puppies and kittens waiting for a home to keep warm and comfy? Lots of animal shelters take old clothes and other fabrics to make beds and care for the animals. If you've got something warm, fluffy, or comfy then reach out to your local shelter like the RSPCA and give some fluffy bios the love they deserve.
Clothing Stores
Saving the planet + clothing discounts= the ultimate donation. H&M lets you bring in any old clothing or textiles, in literally any condition (we're talking ripped), and then it's sent off to the closest recycling plant. While you're at it you can get a reward for your eco-friendly behaviour with a super sweet clothing discount. If H&M ain't your style, why not take your pre-loved pieces to Zara? They have a similar option where you can walk in and drop off your pieces in their collections bins and Zara takes over from there.
What You Can Do With Them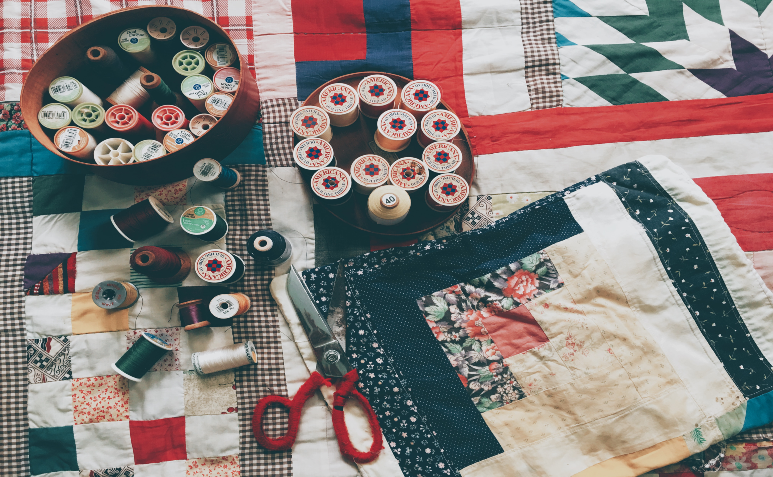 DIY
Don't trash those t-shirts just yet! Get handy and turn your pre-loved clothes into a brand spanking new bag. A sewing novice? No worries! You don't need to be the next Project Runway star, start with some super basic stitches to make a cute ass blanket and then build up as you go. It's a great (and free) way to make use of stylish but ready to ditch clothes. Some awesome things you can create are:
Bags
Pillow covers
Blankets
Stuffed animal
Use the fabric for patches
Scarf
Handkerchief
Headband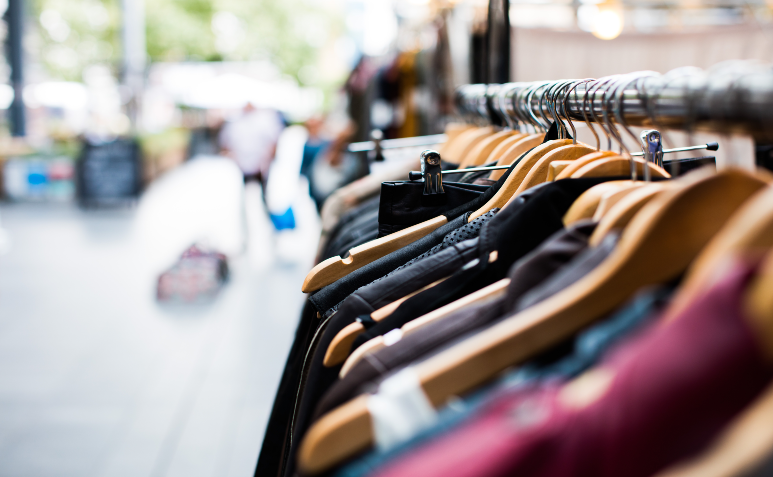 Garage Sale
Money makes the world go around…well it at least buys McNuggets anyway! Let go of those piles and piles of clothes taking up valuable closet space and bank some coin. It costs zero to set up a garage sale and it keeps your unwanted fashun from the ever-growing landfill pile (plus makes you some sweet, sweet cash).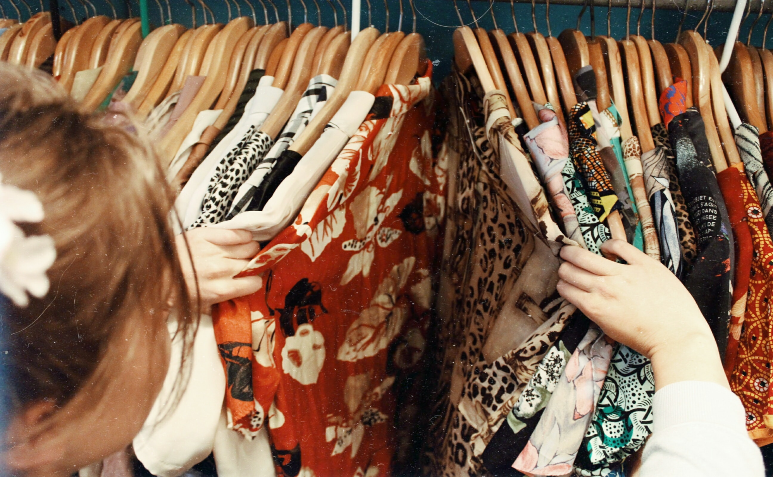 📷: Becca McHaffie
Clothing Swap
Want to say goodbye to your clothes but replace them with something new(ish)? Go to a clothing swap event or even trade with your BFF's, either way, you are getting a new outfit and saving the environment from your unwanted clothes. It's free, it's simple, and you'll be slaying in your new eco-friendly fashun.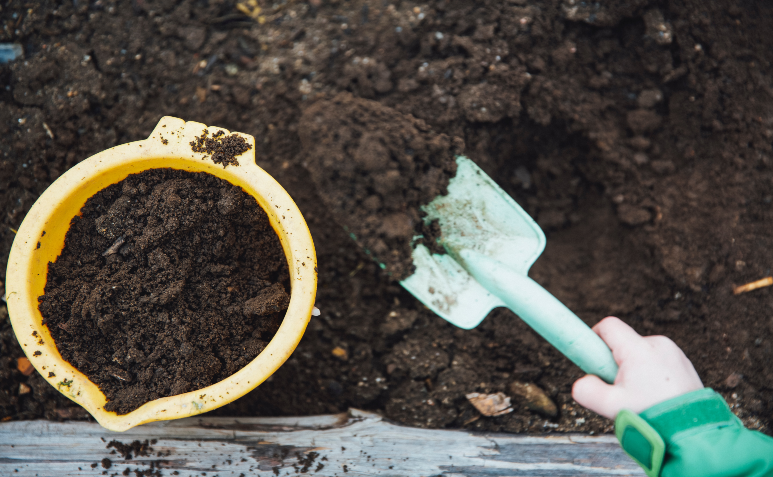 📷: Markus Spiske
Composting
Bear with us we know this one sounds a little out there, but if you have some all-natural fabric pieces such as 100% linen, cotton, silk, wool, or bamboo then you can actually compost them. It is literally the most environmentally friendly thing you can do with your pre-loved clothing because you will be bringing new life into the world through soil that grows fruit and veg. Say goodbye to your old clothes and hello to your very own garden.
There you have it! There is so much you can do with your old clothes, so the next time you need to say goodbye to some pieces, why not do a little something to help out your fellow humans and the environment.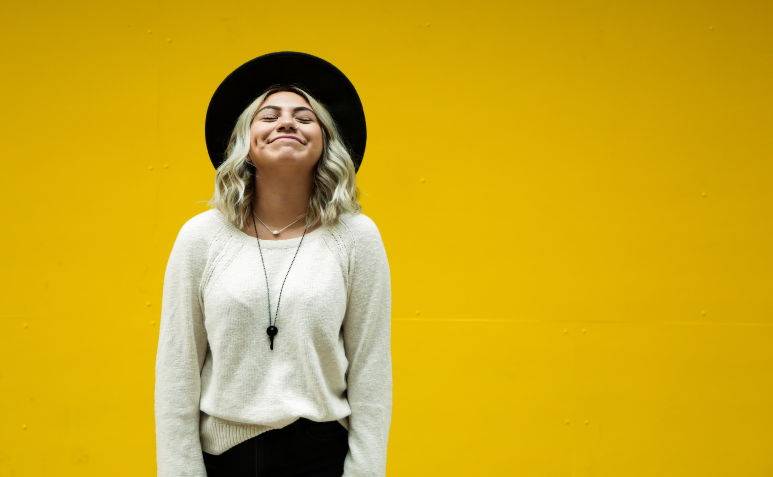 About the Author

Born in Scotland and a true Aries, Melissa can be found searching for her next sugar hit and writing spot. As a lifelong reader she'll probably have a book in her hands…and one in her bag… or maybe two in her bag. An ex-martial artist turned Pilates lover, you'll find her on her way to her next workout with a chocolate bar in hand.