Behind Birdee & Star
Local Designers | Meet Shannan Ricketts
It's time to mark your calendars from the 7th-10th of June for the Best of Brisbane Style & Design Market! Head over to Indooroopilly Shopping Centre to check out a number of local designers showcasing their fashion and flair. One of the many local talents featured is Shannan Ricketts, the creator/designer of bold, quirky and cool label: Birdee & Star.
Since Birdee & Star opened in 2015, it has evolved to include an eclectic array of styles made from various mediums to create fun, retro and boho inspired jewellery and accessories. Creator/designer Shannan Ricketts also has a long-term outlook when it comes to the environment, ethical production and sustainability, believing in quality over quantity and always looking for ways to lower her carbon footprint.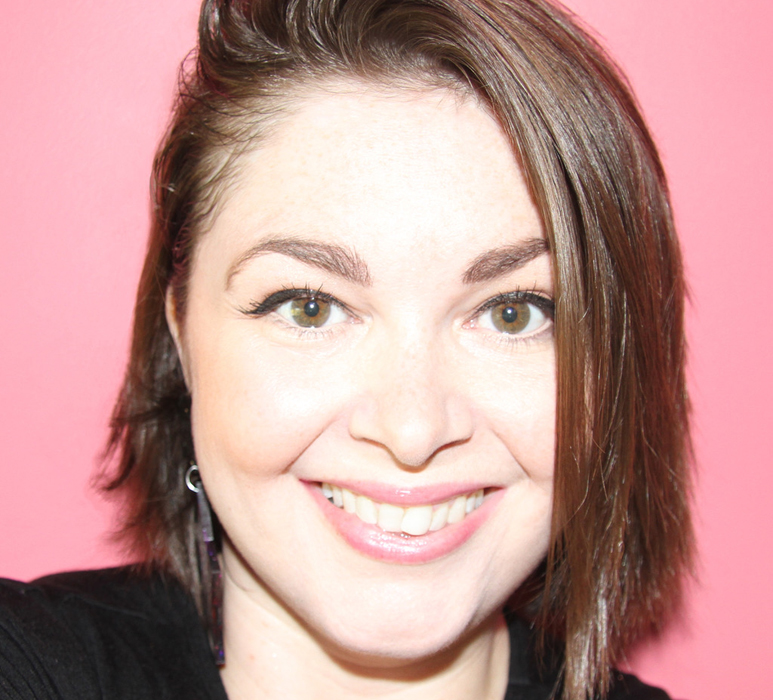 NAME: Shannan Ricketts
NICKNAME: Shaz
JOB TITLE: Creator, Designer, Girl Boss all round thing maker
VENUE: I work from my delightful little home studio
WEBSITE: Birdee & Star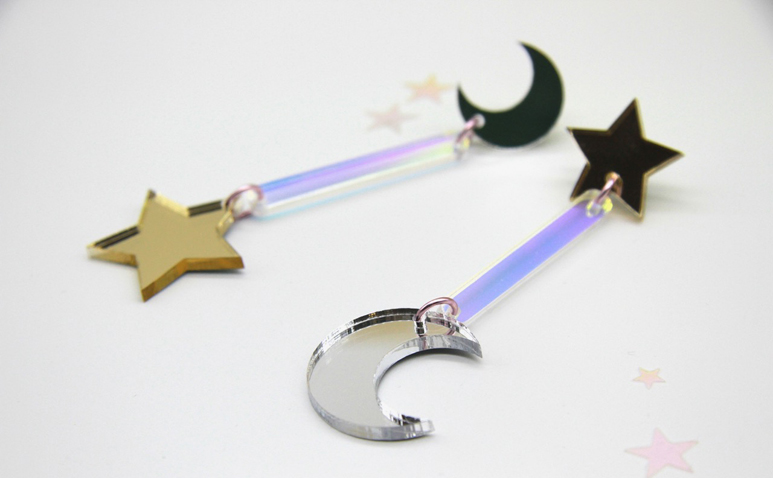 WHAT DO YOU LOVE MOST ABOUT WHAT YOU DO? That every day I get to wake up and do something that I truly love.
DESCRIBE A DAY IN THE LIFE OF YOU? Eat. Sleep. Create. Repeat. Seriously, that is what I do! Although sleep is usually in short supply as I am a night owl and I have two small children under five! (#mumlife). I am constantly working on Birdee & Star whether it is thinking about ideas whilst I sort out the kindy run, or making and designing shiny jewellery goodness when I can find five minutes to myself. No matter what my day entails, Birdee & Star is a BIG part of it!
WHAT ARE YOU PASSIONATE ABOUT? My family, friends and FUN! I adore my children and their crazy antics, and they are truly inspiring whilst keeping me on my toes! Spending time with family and friends is always full of fun and laughter which is what life is all about.
Aside from all of this, being creative is what drives me. I have been very artistic and creative since I was very young and expressing myself and ideas is my passion of passions. I am always exploring new ways to express my countless ideas and have always dreamt of being an artist.
I am also passionate about the environment, equal rights and making this world a better place one smile at a time.
WHAT'S YOUR LIFE PHILOSOPHY? Dream big and create your dreams. There is no reason why you shouldn't reach for the stars, but remember you will need to build that space ship to get you there.
5 WORDS THAT DESCRIBE YOU: Crazy, quirky, clever, unique and deep.
WHAT MAKES YOUR BRAND UNIQUE? Birdee & Star is a melting pot of my inner most psyche! Now if that doesn't scare you...LOL
I am inspired by all things retro, boho, colourful, edgy, artistic and unique. I have eclectic taste myself and I feel that my brand reflects that. I love to play around with colours, textures and shapes. There are endless ways to interpret things that may seem simple into something truly special. A lot of my pieces are also very whimsical and celestial with a nod to ancient cultures, mythology and childhood memories. I adore space, nature and all genres of art and I am particularly drawn to futuristic styles as well as vintage designs.
I launched my brand back in 2015 (brooches were my main focus back then) with a dream to create unique pinup and bohemian jewellery and it has evolved to what you see today.
I love my jewellery to make a statement and tell a story at the same time. Everything I make is considered a piece of wearable art that helps the person wearing it shine in their own unique way.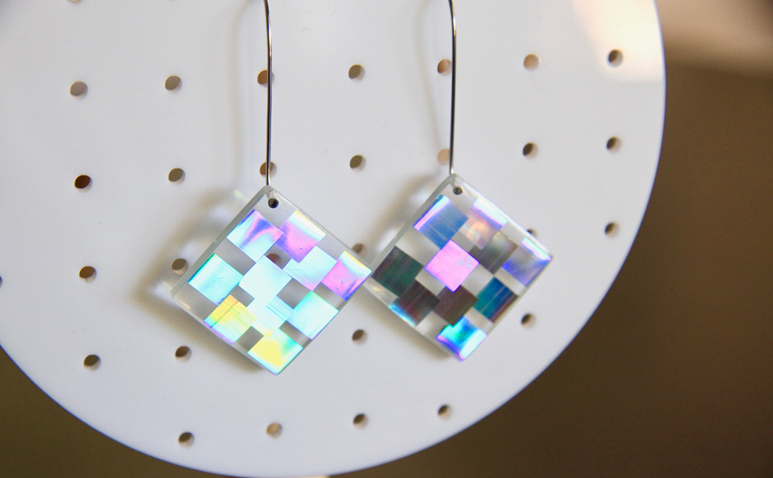 THREE PEOPLE (DEAD OR ALIVE) YOU WOULD INVITE FOR DINNER PARTY?
Jim Carrey - because he was an inspiration throughout my childhood and is a crazy, philosophical artist now.
Robin Williams - I could have related not only to his sense of humour, but his intelligence and sensitivity.
Marilyn Monroe - I think there was a lot more to her that we never saw and she was beautiful and inspiring in so many different ways.
WHAT MADE YOU INTERESTED IN THIS EVENT? I am passionate about supporting small businesses and especially local makers!

WHO'S YOUR INSPIRATION? My children and the four year old version of myself who always dreamt of becoming a famous artist one day.
IF YOU COULD MEET ANYONE IN THE WORLD, DEAD OR ALIVE, WHO WOULD IT BE? Stephen Hawking. Because his mind was incredible and absolutely inspiring.
WHAT BRINGS YOU THE GREATEST SATISFACTION? Making people happy, especially when they love something that I have made. I do a little happy dance (either literally or in my mind) when someone makes a purchase from me.
WHAT IS THE BEST ADVICE YOU'VE BEEN GIVEN? Be true to yourself.
WHAT IS ON YOUR BUCKETLIST? I would love to go to Antartica one day as well as New York City.
WHAT IS YOUR GREATEST INDULGENCE? Aside from shopping (please help me! LOL) it would have to be Mexican and Indian food...drooooollllll...oh, and a good red wine or glass of champers!
WHAT IS THE BEST GIFT YOU'VE EVER RECEIVED? As silly as it sounds, a black pen and white paper notebook. Drawing and writing were my first passions as a child and I still treasure them to this day.
WHAT IS THE ONE THING POPLE WOULD BE SURPRISED TO KNOW ABOUT YOU? Hmmmm...only one? I am a very intellectual and philosophical person even though on the surface I might just seem like a bubbly clown. I also love to work on animations and films in my spare time and have a creative background in these areas.

WHAT IS THE ONE THING YOU WISH YOU KNEW WHEN YOU WERE YOUNGER? That no matter what, you should never be afraid to be yourself. There are no limitations, only the ones we put on ourselves.
WHERE IS YOUR FAVOURITE HOLIDAY DESTINATION? : I love going to the SE QLD/Northern NSW coast and hinterland whenever possible but I also love travelling overseas. One of my favourite places that I have been to so far is Italy. The culture and history are absolutely enchanting. Fiji is also another favourite when it comes to relaxing and the people there are beautiful.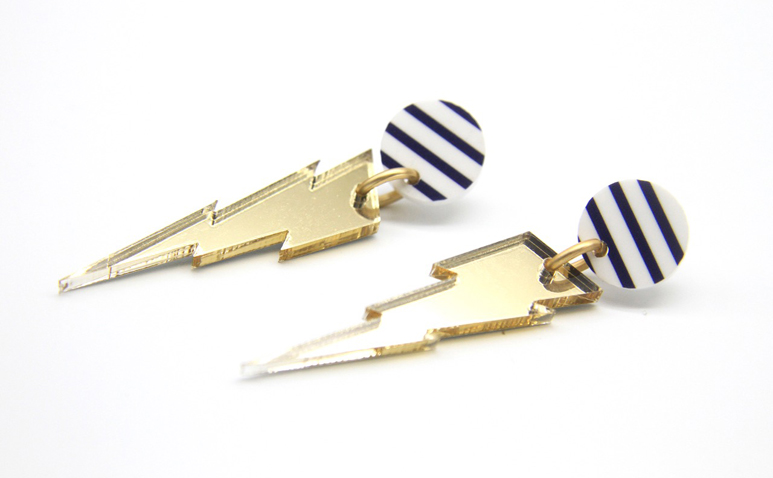 FAVOURITE PLACES IN BRISBANE :
EAT: Neighbourhood in Kenmore. Seriously the BEST pizza and excellent wine list!
DRINK: Archive in West End. Endless beer and cocktail options with great access to Brisbane's nightlife.
CHEF: Anyone who can cook an amazing vegetarian meal is alright in my book!
RELAX: Nothing beats lazing around in the sun at Southbank with good friends and family.
SHOP: Indooroopilly Shopping Centre. No, really! It has been my local shopping centre since I was a child and I love it. Also I love looking at interesting boutiques in the Valley and New Farm.
TO IMPRESS: Aria is a stunning restaurant along the Brisbane River with amazing views and food that is out of this world.
CULTURE/ARTS: GoMA can't be beat for interesting exhibitions as well as local music and arts festivals.
EVENT: I love the Regional Flavours event every year at Southbank. Food, wine, music, celebrities - what more could you want?
SUNDAYS: Can be brunching with my besties in Paddington, hanging out for a Sunday Sesh at The Regatta Hotel or chilling with my family at the local parks in the western suburbs.
BRISBANE'S BEST KEPT SECRET IS: Our creative, music and foodie cultures! Every weekend there are amazing markets and events happening all over our diverse city. And if you're a foodie, check out Welcome to Bowen Hills for interesting and unique dining events.
NEXT EXCITING THING FOR ME IS: I have some exciting collaborations in the works with some amazing artists that I can't wait to share with you all!
MORE: I would love to explore more creative design avenues, particularly more in the fashion industry in general and perhaps even homewares. I am certainly open to collaborating with other designers and assisting with charities and environmental awareness.