Behind Dello Mano
Local Artisan | Meet Bien Peralta
The Good Guide is here to celebrate local is lovely. What makes a place so unique is her people. We want to find out more about you so we can show you off to our flock.
NAME: Bien Peralta
NICKNAME: Bien
JOB TITLE: Co founder Dello Mano Luxury Brownies
COMPANY: Dello Mano
WEBSITE: www.dellomano.com.au
FB: https://www.facebook.com/dellomano/
Insta: @dellomano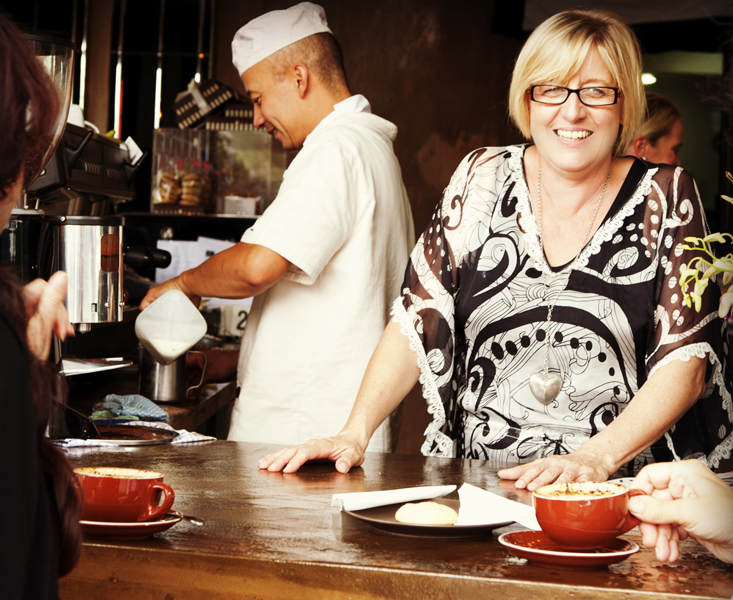 WHAT DO YOU LOVE MOST ABOUT WHAT YOU DO?
Chocolate is a really soulful food and its also an enigma. It elicits so many different emotions . Its such a great sight to see someone savour one of our brownies. Gasps, or a facial expressions of bliss… it's priceless. A really emotional dividend.
DESCRIBE A DAY IN THE LIFE OF YOU?
Diverse with a capital "'D". Working & managing teams, creating food ideas, quality assurance, setting up sales meetings, cold calls, developing sales strategy, new business development, organising a family, marketing, retail visual merchandising, promotional planning, running evening events, taking customer calls, manage online business... the list goes on. When you run a business, you need to be up for anything and the odd surprises, challenges and curve balls.
WHAT ARE YOU PASSIONATE ABOUT?
My Family. Seeing my daughters Phoebe and Coco flourish as individuals. Making sure my partner in life and business (Deborah – the creative soul of Dello Mano) has the opportunity to be creative. As a family , we pulled together to bring a vision to reality. This is a testament to our passion about our craft of food and realising a dream. The story continues to unfold.
WHAT'S YOUR LIFE PHILOSOPHY?
Be authentic and true in any endeavour. You have to be tenacious to achieve!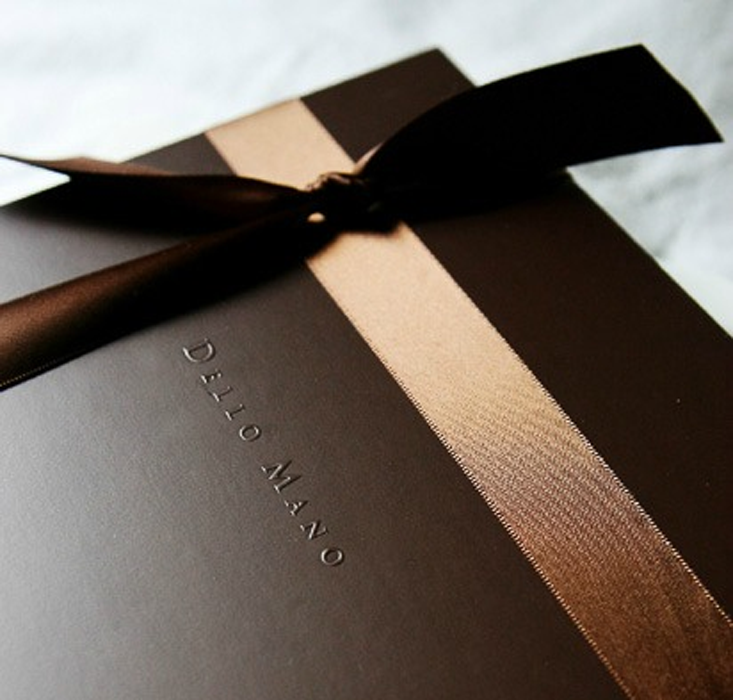 5 WORDS THAT DESCRIBE YOU:
Welcoming, empathetic, creative, family, driven.
WHAT MAKES YOUR BRAND UNIQUE?
We are the Brownie Pioneers in Australia and the southern Hemisphere. Circa 2006 when everyone was creating Cupcakes and Macarons, we went against the tide and revived the humble brownie because we thought we could do the best in the universe. We plain and simple love brownies. It was not a money spinning opportunity.
We started as we'd meant to finish. Our brownies were not only an individual treat but an exquisite gift . Each piece is wrapped in eye-catching foil (denoting different flavours), presented in our timeless gift box and sealed with a Dello Mano ribbon. In this box is a piece of brownie magic enjoyed by Hollywood A-listers, dignitaries, VIPs and your brownie loving aficionado.
We ship our brownies worldwide, and they have been available online since 2006. We believe this is ground breaking as we had to refine systems to ship and share our Brownies around Australia overnight. I believe we were digitally ahead of our time.
Our Brownies have been enjoyed worldwide from Europe, to the Big Apple, The Base camp of Everest and even the front lines of Afghanistan.
THREE PEOPLE (DEAD OR ALIVE) YOU WOULD INVITE FOR DINNER PARTY?
Barack & Michelle Obama – Poise under pressure. What's their secret?
Michael (Air) Jordan – He made it look easy but it took a lot of make it look that easy.
Valentino – He had uncompromising belief in his ability to bring to life the designs in his creative mind.
WHAT MADE YOU INTERESTED IN THIS EVENT?
The professionalism of the market offer. The media behind it and the favourable trading conditions that made it easy to invest in the event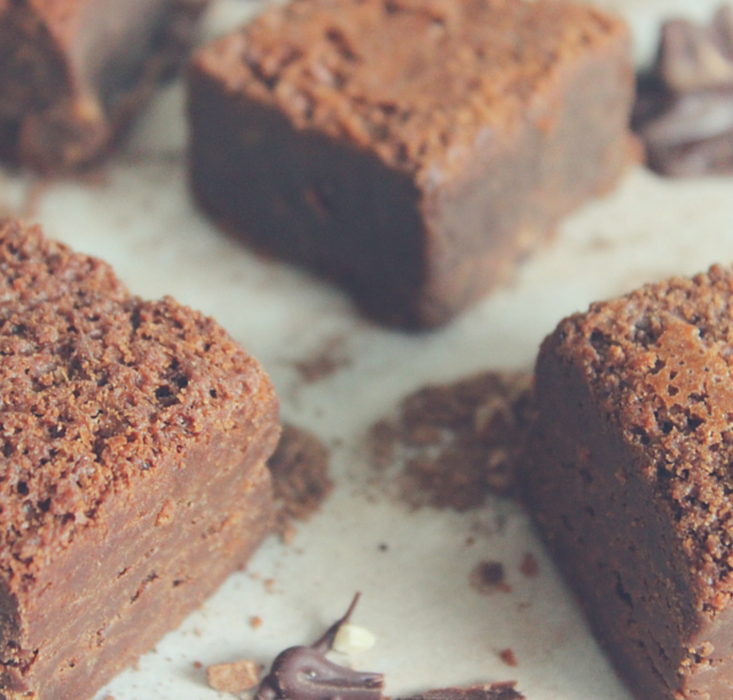 WHO'S YOUR INSPIRATION?
Deborah Peralta Founder Dello Mano - an Amazing woman. Intelligent, beautiful, driven, tenacious, a great leader, a fantastic mother, creative... an all around super woman.
IF YOU COULD MEET ANYONE IN THE WORLD, DEAD OR ALIVE, WHO WOULD IT BE?
Barack Obama
WHAT BRINGS YOU THE GREATEST SATISFACTION?
Personally, seeing the girls achieve their goals (Deb, Phoebe & Coco). Professionally, when long time clients say that they are proud of what we've achieved in Dello Mano.

WHAT IS THE BEST ADVICE YOU'VE BEEN GIVEN?
Look at the big picture but take one step at a time. Breathe

WHAT IS ON YOUR BUCKETLIST?
Travelling the world to open Dello Mano Stores.
WHAT IS YOUR GREATEST INDULGENCE?
Travel and Chocolate.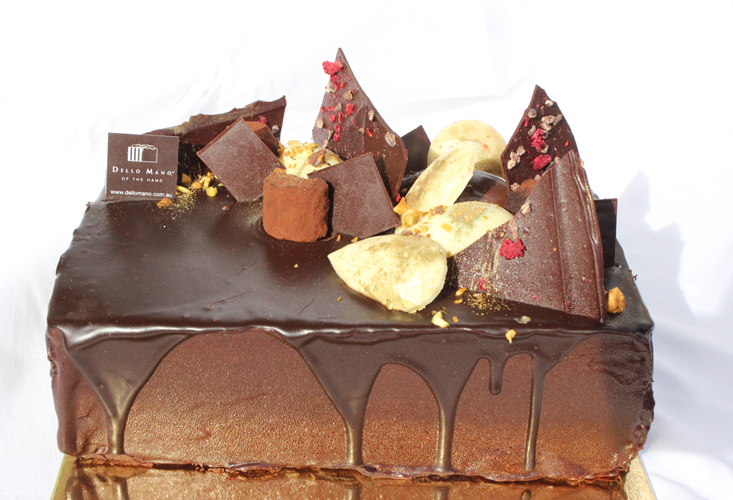 WHAT IS THE BEST GIFT YOU'VE EVER RECEIVED?
This sounds so old fashioned, but true, it's my family.

WHAT IS THE ONE THING PeOPLE WOULD BE SURPRISED TO KNOW AOUT YOU?
My Name - Bienvenido Anthony Stephen Medel Peralta III (the third... yes the third)
WHAT IS THE ONE THING YOU WISH YOU KNEW WHEN YOU WERE YOUNGER?
Discipline is the foundation to success.
WHERE IS YOUR FAVOURITE HOLIDAY DESTINATION? :
Noosa and Italy
FAVOURITE PLACES IN BRISBANE :
New Farm Park, Tartufo, Brisbane City's heart, The Riverwalk
BRISBANE'S BEST KEPT SECRET IS:
Dello Mano Luxury Brownies (of course)
NEXT EXCITING THING FOR ME IS:
New business projects on the board for Dello Mano. So watch this space.