Behind Gail Sorronda
Local Designers | Meet Gail Sorronda
Gail Sorronda is one of the many talented designers who will be showcasing her fashion and flair this 7th-10th of June at the Best of Brisbane Style & Design Market in the Indooroopilly Shopping Centre! You definitely won't want to miss checking out her monochromatic, voluminous and darkly romantic womenswear through her cult Brisbane label: Gail Sorronda.
Bringing dark romanticism to Brisbane, Gail's unique collection showcases her namesake label of fashion-forward apparel through Gail Sorronda. The label was launched in 2005 at Australian Fashion Week in Sydney, and is a style so prized that since then, it has been worn by the likes of Winona Ryder, Lorde and Meg Mac.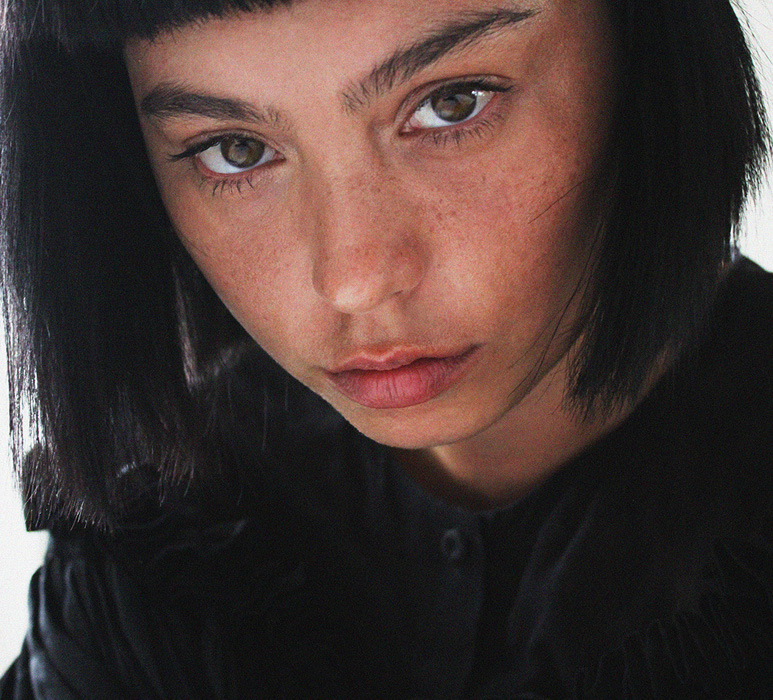 NAME: Gail Sorronda
NICKNAME: Ging Gang Goolie
JOB TITLE: Designer
VENUE: Gail Sorronda
WEBSITE: Gail Sorronda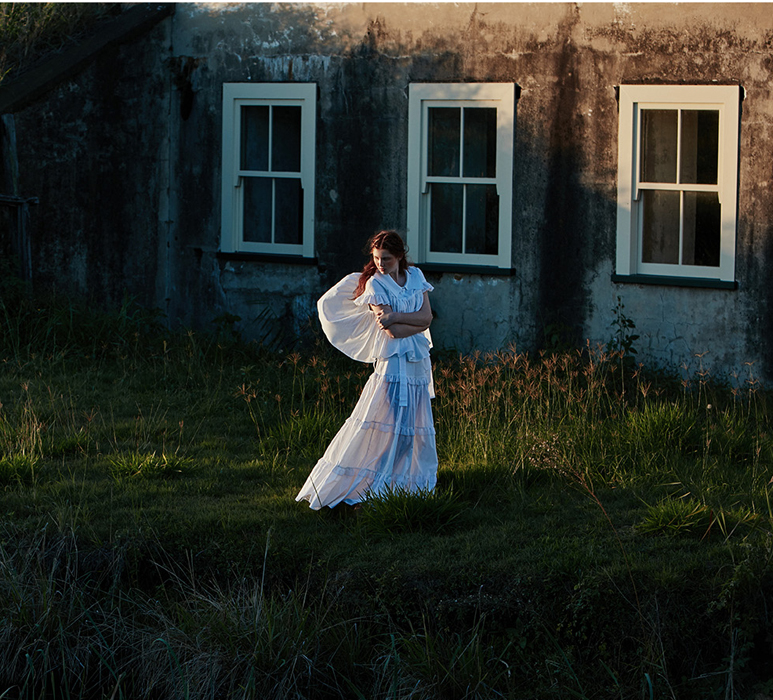 WHAT DO YOU LOVE MOST ABOUT WHAT YOU DO? Manifesting something out of my imagination
DESCRIBE A DAY IN THE LIFE OF YOU? If I'm not in our studio I'm at our James Street boutique or in nature with my daughter
WHAT ARE YOU PASSIONATE ABOUT? The rising of the divine feminine
WHAT'S YOUR LIFE PHILOSOPHY? Go with the flow
5 WORDS THAT DESCRIBE YOU: Sensitive, resilient, creative, freaky, romantic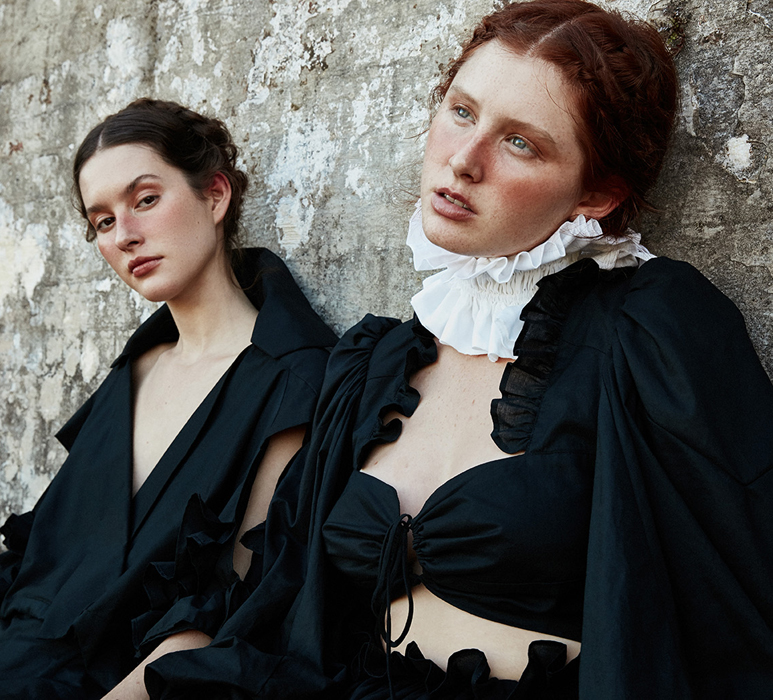 WHAT MAKES YOUR BRAND UNIQUE? Use of monochrome and emphasis on silhouette
THREE PEOPLE (DEAD OR ALIVE) YOU WOULD INVITE FOR DINNER PARTY? Carl Jung, my grandfather and my guardian angel to talk about the mysteries of the spirit realm
WHAT MADE YOU INTERESTED IN THIS EVENT? The curiosity of bringing our label to a Brisbane shopping centre. Seems a bit nostalgic too

WHO'S YOUR INSPIRATION? Mother nature

IF YOU COULD MEET ANYONE IN THE WORLD, DEAD OR ALIVE, WHO WOULD IT BE? God
WHAT BRINGS YOU THE GREATEST SATISFACTION? Love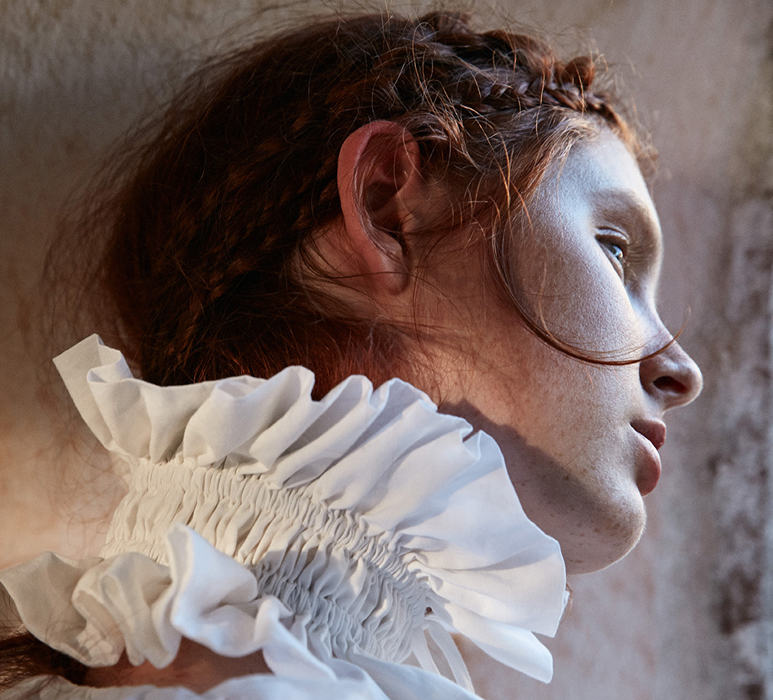 WHAT IS THE BEST ADVICE YOU'VE BEEN GIVEN? "follow the signs"

WHAT IS ON YOUR BUCKETLIST? Time travelling to ancient Egypt
WHAT IS YOUR GREATEST INDULGENCE? Oysters
WHAT IS THE BEST GIFT YOU'VE EVER RECEIVED? The experience of being a mother

WHAT IS THE ONE THING PEOPLE WOULD BE SURPRISED TO KNOW ABOUT YOU? The number 17 follows me

WHAT IS THE ONE THING YOU WISH YOU KNEW WHEN YOU WERE YOUNGER? The worst they can say is "no"
WHERE IS YOUR FAVOURITE HOLIDAY DESTINATION? : Palawan, Philippines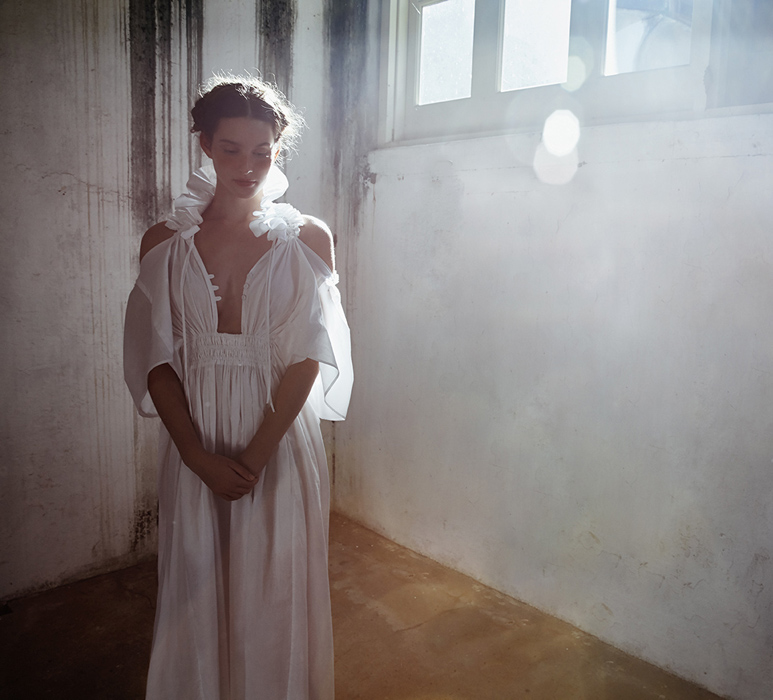 FAVOURITE PLACES IN BRISBANE :
EAT: Scout Cafe
DRINK: Gerard's Bar
CHEF: Husband

RELAX: Newstead Park
SHOP: Maryon's Shoes
TO IMPRESS: James Street, Fortitude Valley
CULTURE/ARTS: GoMA
EVENT: IMA Gala
SUNDAYS: St Augustine's crypt and rose garden, Hamilton
BRISBANE'S BEST KEPT SECRET IS: Bib 'n' Brace Collective, Teneriffe
NEXT EXCITING THING FOR ME IS: New made in Italy capsule collection coming soon