Behind Winston Wolfe
Local Designers | Meet Madison Matthews
Are you ready for the 2018 Best of Brisbane Style & Design Market? Come on over to Indooroopilly Shopping Centre from the 7th-10th of June to check out Brisbane's most talented local designers and their beautiful brands. New to the leather game? Winston Wolfe is where you'll find the leather jacket your wardrobe has been screaming for.
Home of the original custom bridal jacket, Winston Wolfe has an exclusive collection of bridal leather jackets created for the bride who wants to make a statement on her wedding day.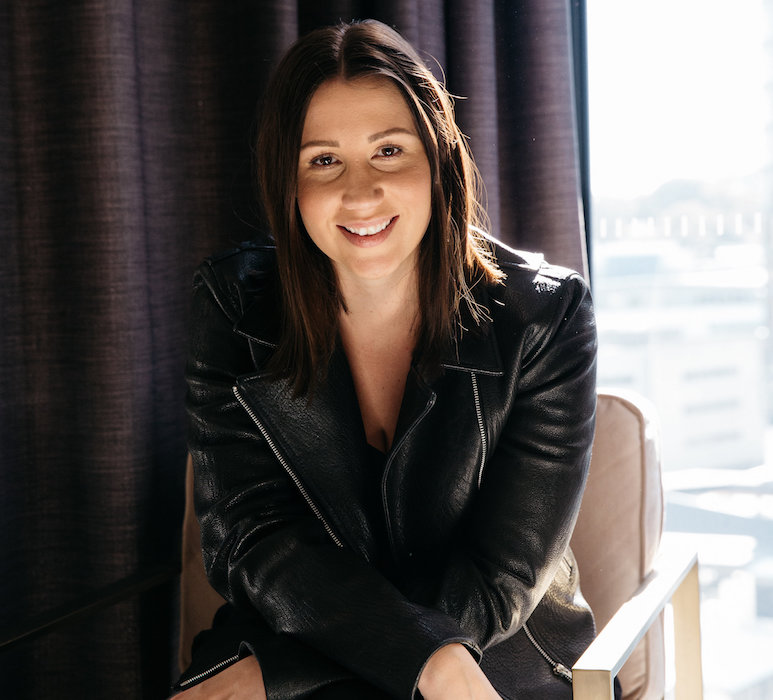 NAME: Madison Matthews
NICKNAME: NA
JOB TITLE: Owner and Creative Director
BRAND: WINSTON WOLFE
WEBSITE: Winston Wolfe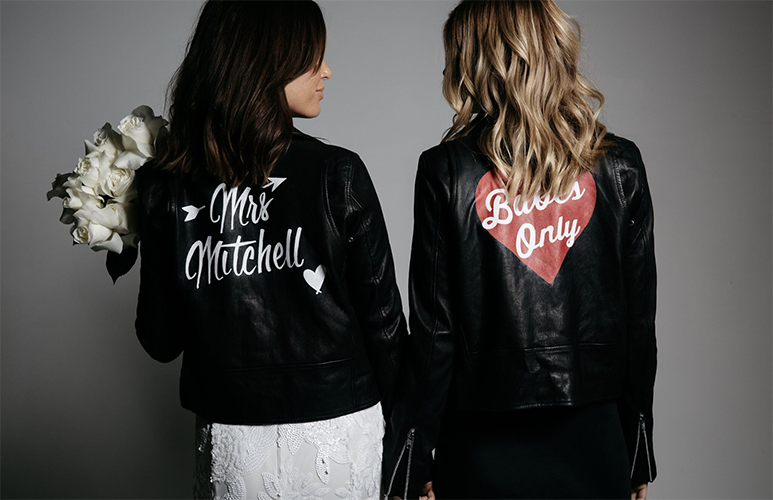 WHAT DO YOU LOVE MOST ABOUT WHAT YOU DO? I love the creative process from initial design through to product development, conceptualising photoshoots and marketing materials and then seeing real girls in my pieces.
DESCRIBE A DAY IN THE LIFE OF YOU? A normal day starts with a Pilates class at Totalfusion, followed by an almond latte from Greenhaus and a long Instagram scroll through both my personal and business accounts. I'll then check my emails and get going on the day which could include anything from design, liaising with our manufacturers on production, liaising with clients on their custom orders, designing artwork for custom orders, shooting content for our social media, fulfilling orders, shipping out to customers, meeting with our sales agents, revising new style samples or website development and updates. Most nights my husband and I will walk along the New Farm Riverwalk to catch up on each other's days, followed by dinner and an episode or two of something on Netflix.
WHAT ARE YOU PASSIONATE ABOUT? Family, friends, food, wine and fashion
WHAT'S YOUR LIFE PHILOSOPHY? Accept what is, let go of what was, have faith in what will be.
5 WORDS THAT DESCRIBE YOU: Creative, thoughtful, driven, meticulous and friendl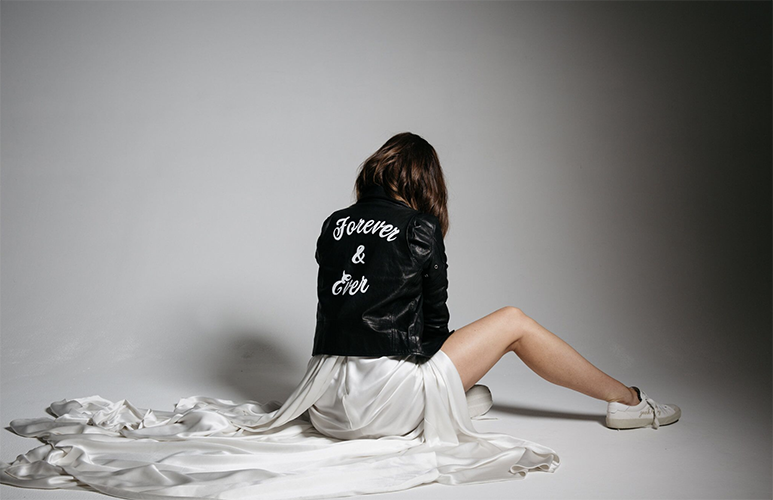 WHAT MAKES YOUR BRAND UNIQUE? WINSTON WOLFE was born in 2012 on the strong belief that quality and price need not be exclusive and with a desire to produce high-quality wardrobe staples in the most gorgeous leathers. At the Best of Brisbane event we are launching a made-to-measure range where customers can personalise a leather jacket made exclusively for them.
THREE PEOPLE (DEAD OR ALIVE) YOU WOULD INVITE FOR DINNER PARTY? Kris Jenner - because she is a boss, Franca Sozzani - because she used her platform to shed light on social issues and was a total fashion badass and Chrissy Teigen - because she is God's gift to social media
WHAT MADE YOU INTERESTED IN THIS EVENT? Indooroopilly Shopping Centre is a great fashion destination in Brisbane so we thought this would be the perfect opportunity to test the bricks and mortar method within a centre environment as well as meet some of our customers. We are coinciding the event with the launch of our made to measure range where customers will essentially be able to design their own WINSTON WOLFE leather jacket and have it created specifically for them.

WHO'S YOUR INSPIRATION? Personally, my parents - professionally, Christine Centenera and Franca Sozzani and creatively, Bianca Jagger, Kate Moss, The Olsens - and so many more.

IF YOU COULD MEET ANYONE IN THE WORLD, DEAD OR ALIVE, WHO WOULD IT BE? Alexander McQueen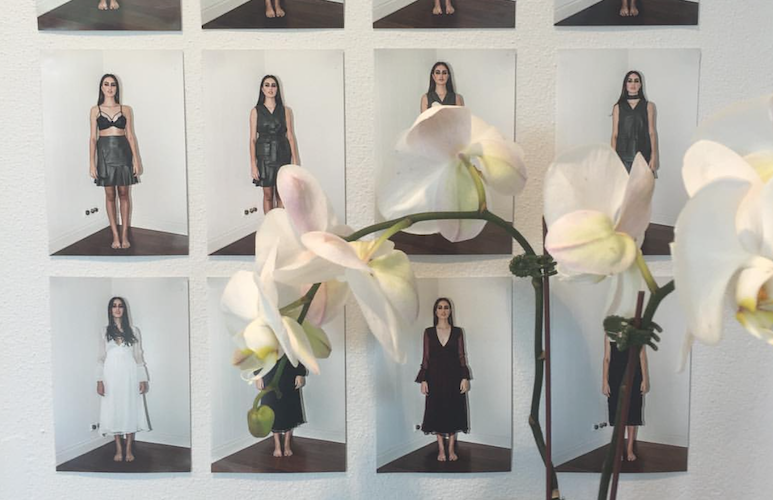 WHAT BRINGS YOU THE GREATEST SATISFACTION? When I see a stranger wearing one of my pieces

WHAT IS THE BEST ADVICE YOU'VE BEEN GIVEN? Done is better than perfect

WHAT IS ON YOUR BUCKET LIST? To fly in a hot air balloon in Cappadocia
WHAT IS YOUR GREATEST INDULGENCE? Shoes, handbags and travel
WHAT IS THE BEST GIFT YOU'VE EVER RECEIVED? My engagement ring

WHAT IS THE ONE THING PEOPLE WOULD BE SURPRISED TO KNOW ABOUT YOU? I'm a reality television tragic

WHAT IS THE ONE THING YOU WISH YOU KNEW WHEN YOU WERE YOUNGER? Appreciate in the moment what you are accomplishing rather than looking to the next step constantly and celebrate the small things because they contribute to the greater picture without you even noticing.
WHERE IS YOUR FAVOURITE HOLIDAY DESTINATION? Italy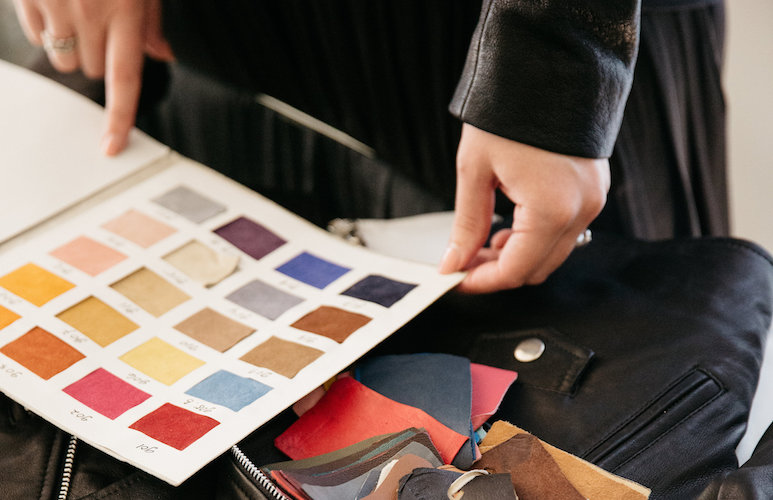 FAVOURITE PLACES IN BRISBANE :
EAT: Beccofino
DRINK: Gerard's Bar
CHEF: Jarrod Huey from A Shared Table
RELAX: One Wybelenna
SHOP: Camargue on James St
TO IMPRESS: Otto - great food and wine, beautiful view
CULTURE/ARTS: GOMA
EVENT: Best of Brisbane Style and Design Market @ Indooroopilly Shopping Centre
SUNDAYS: The perfect Sunday would include a long lazy brunch with the girls at Rogue Bistro, a stroll over to James St for a shop, an afternoon wine with tapas at Mrs Browns Bar, an at-home facial routine followed by a family dinner and some Netflix with my husband.
BRISBANE'S BEST KEPT SECRET IS: Crust & Co at Newmarket - best bakery ever.
NEXT EXCITING THING FOR ME IS: Launching WINSTON WOLFE into the US market