New Gin-tastic West End Bar
100+ shades of Gin at Covent Garden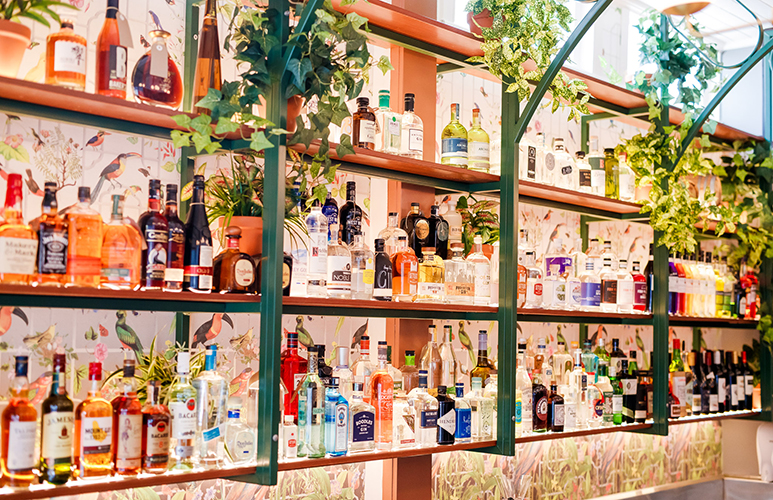 Let the fun be gin! West End will be in full bloom as lux new bar, Covent Garden, welcomes socialites into its tropical oasis.
Whether you're a gin connoisseur or a lover of native flora, Covent Garden will draw you in with its vibrant nature, firmly planting its roots and 100 craft gins in Brisbane's iconic suburb of West End from November 16.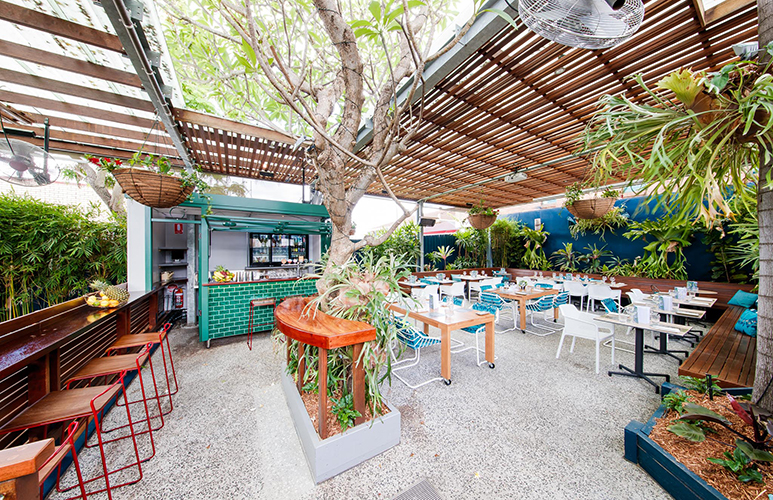 Botanical by name, botanical by nature, you won't be short of greenery in and around your fave new hangout. It's an immersive garden oasis experience that's set to impact the local nightlife scene. Sweeping casual elegance will resonate throughout the venue, featuring a stained glass sky dome, upper and lower courtyards, and a hidden late night cocktail lounge with a balcony overlooking Boundary Street.
Sink your teeth into a modern flavour mecca, showcasing local craft gins across three bars paired with contemporary share plates and innovative sub- stantial offerings. Savor the Juniper smoked salmon, kale remoulade, pearls, anise herbs and lavosh or devour the lamb shoulder with panzanella salad, yoghurt and lemon myrtle.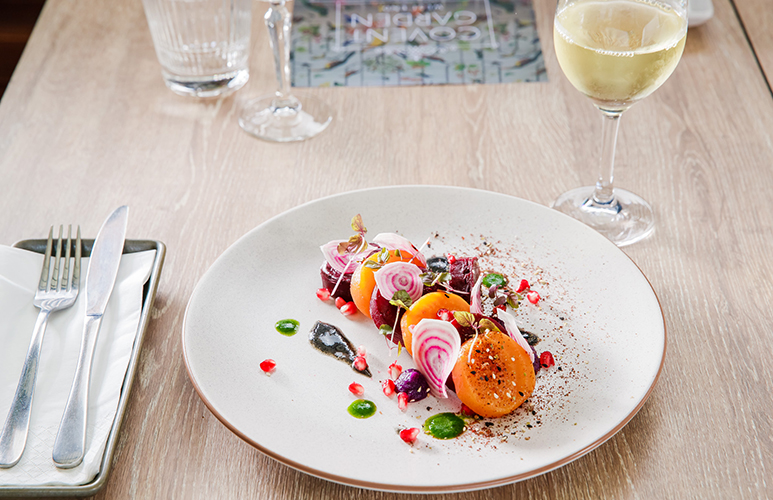 And did someone say your favourite cocktails on tap? Yeah we did! Pimms and Aperol Spritz will be free flowing all season, alongside a modern cocktail menu including The Garden of Eden – a clever mix of Tanqueray gin, absinthe rinse, fresh pressed apple juice, medicinal syrup, charred lime and white pep- per tincture.
Owners Lachlan, Sue, Duncan and Andrea Bird have drawn inspiration from London's popular Covent Garden – a cultural hub for dining, drinking and so- cialising in their own West End district.
From eclectic drinks to contemporary dishes to an all-round impressive space for weekend catch ups, Covent Garden will become our own West End slice of paradise.
Celebrate life at Covent Garden, West End.