Word On The Street #129
Let The Good Times Roll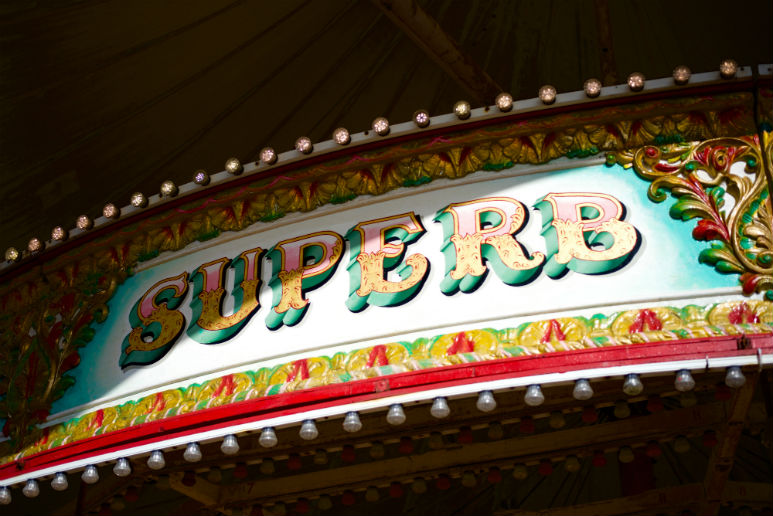 Let us tell you Brisbane, good times are just around the corner. Arriving in the form of shopping parties, live music, restaurants and art festivals we're in for a damn good time. This is where the fun stuff happens, let your hair down and let's have some fun, we deserve it. We hope to see you there, cause it wouldn't be a party without you.

We're about to do some serious name dropping, you'll have heard Red Young's work on recordings by Joan Armatrading, Eric Burdon, Marcia Ball, Ray Benson, Kirk Fletcher, Janiva Magness, Plas Johnson, Big Jay McNeely, Dolly Parton. TV shows such as Everybody Loves Raymond, Buffy the Vampire Slayer and The Osbornes. Movies such as In The Line Of Fire and Indecent Proposal. Live performances from Austin City Limits (Eric Burdon. Amos Lee), HBO (Linda Ronstadt-Nelson Riddle), Rockpalast (Joan Armatrading, Eric Burdon) and tours with Eric Burdon, Linda Ronstadt, Joan Armatrading and Sonny & Cher (uhm, WOW).
Red Young has handed picked a piano based Jazz Quintet for the occasion and we'll tell you know this will be one for the record books. His performance at Doo Bop will feature yet another side of Red's talents in a more intimate setting.
Other Events: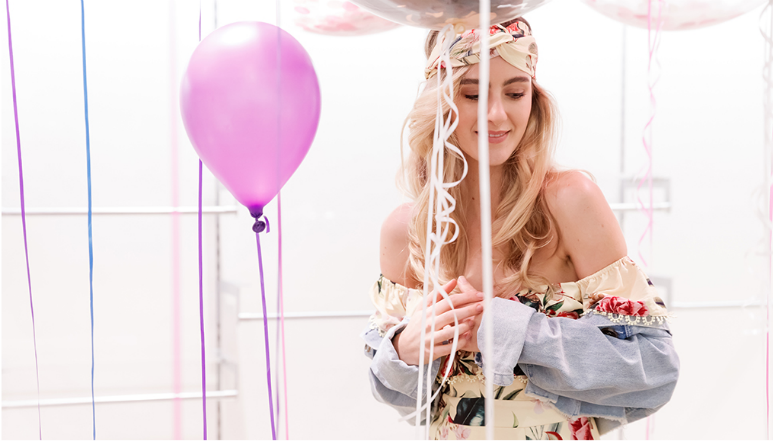 Friday October 5 9am - 9pm | Queen Street Mall
Shopping is most certainly my forte - if there was ever an event that was made for us, it is this one. Brisbane's biggest shopping party Shop Brisbane City will whisk you away under the stars with opulent experiences, an abundance of retailer offers, the latest fashion and exciting giveaways. Because let's be real life's too short to wear boring clothes.
Not to be missed
Runway
Queensplaza / All that glitters (11:30am)
Wintergarden/ Turn to the cosmos (4:30pm)
Guide To the galaxy (6:30pm)
Queen Street Mall:
SHOP and POP (9am-9pm)
Gelato A-Go-Go (10am-9pm)
Krispy Kreme Giveaway (10am-2pm)
Beauty Trail
Jurlique Pamper Lounge (12pm- 3pm 5pm- 8pm)
Spritz & Glitz (12pm-9pm)
Brows and Base (9am-9pm)
VIP Treatment
Stardust Floss (9am-9pm)
Snow Cones (12pm – 2pm)
What do your stars say? (12pm-3pm 5pm-8pm)
After Dark
Fairy Floss Cocktails (5pm-8pm)
Chandon Seafolly Rose Sparkle Bar (5pm-8pm)
POPS (5pm- 8pm)

4-27 October
Backbone, a youth arts organisation, supports curious, untamed, and experimental thinkers to challenge ideas and express themselves through many creative art forms. Cultivating our city's and nation's next generation of artists, creative entrepreneurs, and cultural leaders. Their annual showcase is back asking – How Soon is Now? In a world where all is shared, from our breakfast to our relationships, where can we find those unforgettable intimate moments that add unpredictable dimensions to the rectangular screens we see ourselves framed in? Video killed the radio star, and the internet brought it back from the dead!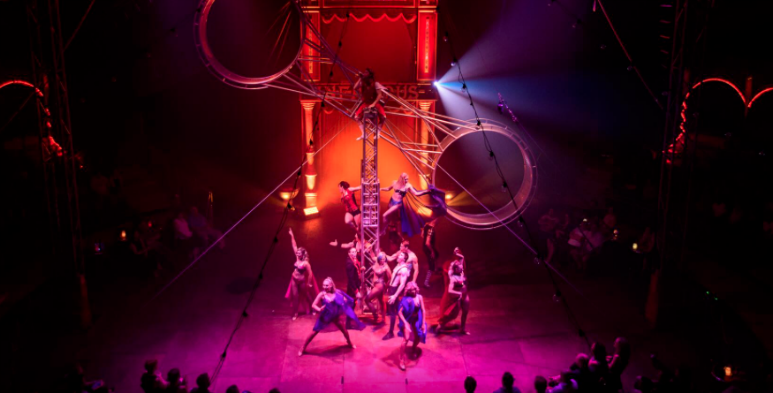 12th - 18th October
Strap yourself in – Brisbane is about to be teased and tantalised. The strictly for adult eyes only, Infamous, is a seriously sizzling fusion of circus, cabaret and comedy. This uniquely sexy circus experience is a veritable cocktail of all things sexy, funny and downright dangerous - think naughty clowns, bare-chested ripped acrobats, world-class dancers and clever comedians. This steamy fusion of nail-biting circus acts and uncensored burlesque with have you on the edge of your seat (not to mention drooling). If you dare - behold the wonder of this infamous affair.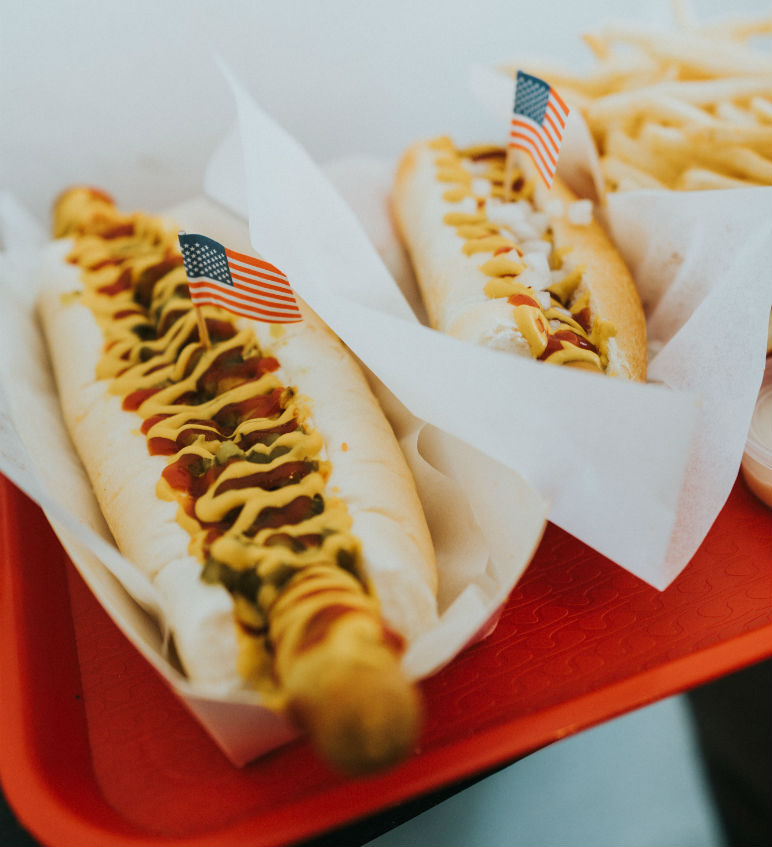 The American Diner co have been as busy as popcorn on a skillet opening a secondry location in Fortitude Valley. With a new menu and a beer garden they're definitely trying to butter us up. America is the big cheese when it comes to burgers, hot dogs, mac & cheese, wings and milkshakes, lucky for us The American Diner co is bringing it all to us (no plane ticket necessary). Their daily specials are the icing on the cake (Wednesday's $1 Wings is our favourite). We'll see you there cause the only thing we like more than writing about food is eating it.

Opening Soon
Atelier Brasserie is keeping it's cards close to its chest. Charlotte Barakat, is drawing on her love of hospitality and European travels to create "a meeting place for friends and family." While the specific details of the eatery are still a mystery we can reveal that the menu will lend itself to lingering, embracing European cuisine and the style of dining that takes you well into the evening. We'll have more details for you in the coming weeks – keep your eye on The Good Guide for full details.
About the Author

You can win Paige over with a bunch of daisies and a box of macaroons. If she's not travelling she's plotting a way to get there, and where isn't on her list. She wants to see it all. She eats way too much haribo whilst watching movies in bed and has a huge addiction to boy bands.