Behind Nadine Sawyer
Local Artists | Nadine Sawyer
Gaze upon the colourful and wondrous works of Nadine Sawyer. Her artistic creations will be on display at the Best of Brisbane Style & Market this 7th-10th of June at Indooroopilly Shopping Centre. You'll have no trouble finding some new decorations for your house with Nadine Sawyer's collection so be sure to check it out!
Nadine Sawyer is a Visual Artist. Her artistic output is diverse in both medium and content, creating Abstract and Figurative paintings, Installation Art, painting on ceramics and designing greeting card collections. Nadine is inspired by everything from music, art, gardens, indigenous cultures, travel, the environment and to the more ethereal side of life. As poetry is a very important part of Nadine's process, the making of art and the living of life are inextricably intertwined.
NAME: Nadine Sawyer
NICKNAME: Deanie
JOB TITLE: Artist
VENUE: A studio in Clontarf, Redcliffe Peninsula – I'm an artist – I paint, draw, make collage, and make installations, photograph, paint on ceramics and design
WEBSITE: Nadine Sawyer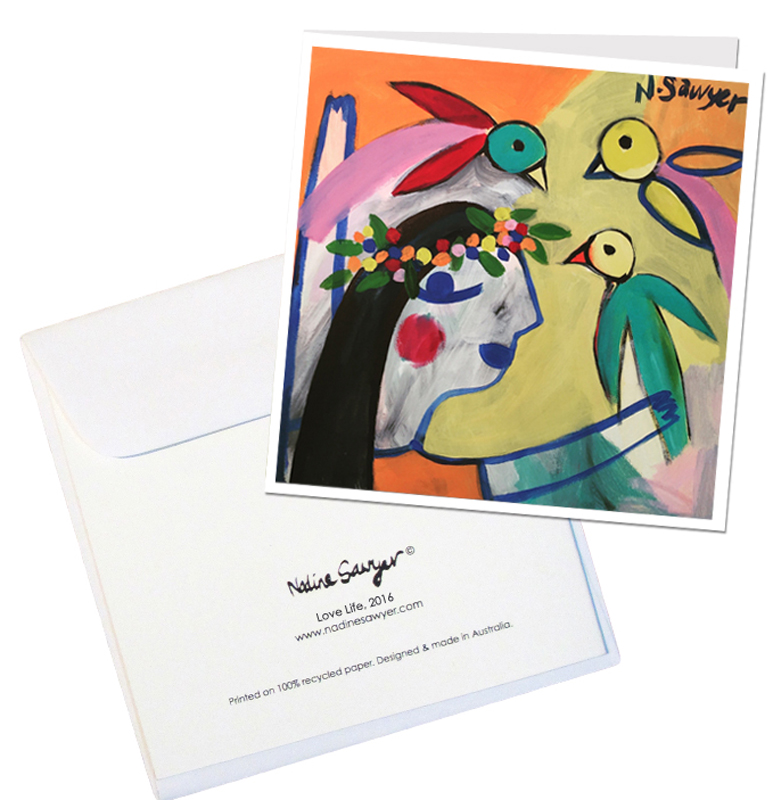 WHAT DO YOU LOVE MOST ABOUT WHAT YOU DO? Having time and flexibility – I can work at midnight if I wish
DESCRIBE A DAY IN THE LIFE OF YOU? First thing I do is go running by the ocean then I will often work in the garden for an hour, after that I'll paint in my studio and listen to music, I may visit my framer, watch some inspirational documentaries on music or artists – check emails add a new artwork to Instagram – I often have a siesta early afternoon –it gives me another day!
WHAT ARE YOU PASSIONATE ABOUT? Art, Music, Film, Nature, listening to inspiring people - And hopefully inspiring people myself though my art
WHAT'S YOUR LIFE PHILOSOPHY? Listen to the intuitive voice and all will be ok
5 WORDS THAT DESCRIBE YOU: Positive, Shy, Generous, Funny, a wee bit Stubborn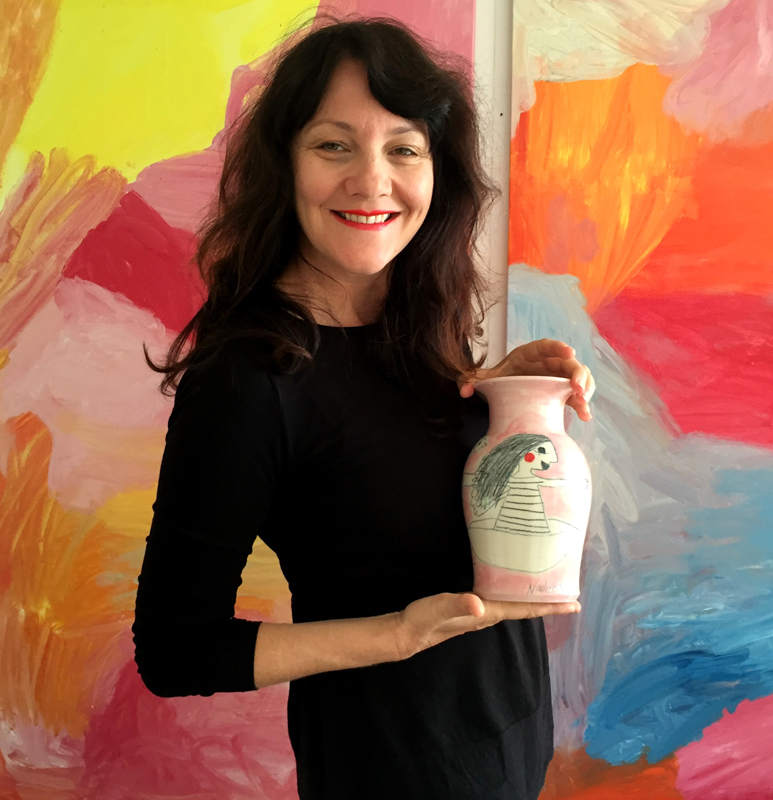 WHAT MAKES YOUR BRAND UNIQUE? My Intuitive creativity - Poetry is a very important part of my creative process – for me the making of art and the living of life for me are inextricably intertwined.
THREE PEOPLE (DEAD OR ALIVE) YOU WOULD INVITE FOR DINNER PARTY?
Prince – I am a very huge fan – I love his uniqueness, entrepreneur skills – he was a creative maverick and musical genius
Dalai Lama – to see him laugh and smile
Lady Di – I'd love to get the low down of behind the scenes
WHAT MADE YOU INTERESTED IN THIS EVENT?
I am very passionate about opening up the arts to a wider audience - (not everyone goes to art galleries)
I'm also interested in cross over – fashion, painting, art installation, music – it's not so cut and dry anymore – the possibilities are limitless and very exciting when art forms merge together.
Exposure – I would like to become a well-known artist worldwide and I need as much exposure I can get! And to be with other top Brisbane Artists and Designers is a wonderful opportunity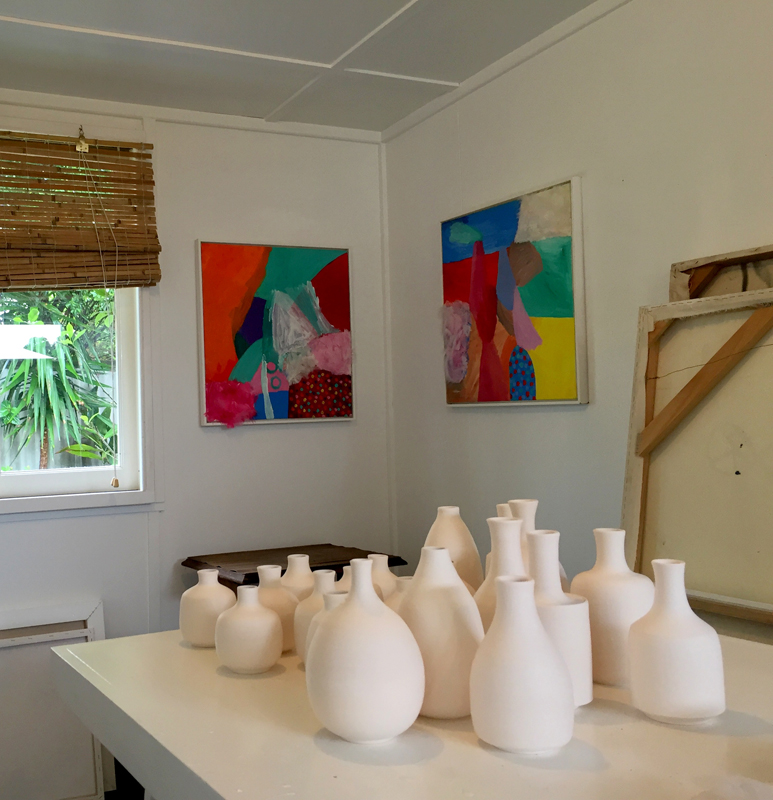 WHO'S YOUR INSPIRATION? My mum

IF YOU COULD MEET ANYONE IN THE WORLD, DEAD OR ALIVE, WHO WOULD IT BE? Prince
WHAT BRINGS YOU THE GREATEST SATISFACTION? Making a beautiful painting – evolving as a human being and seeing my loved ones evolve

WHAT IS THE BEST ADVICE YOU'VE BEEN GIVEN? To keep going as an artist (when I was feeling very much like giving up)

WHAT IS ON YOUR BUCKET LIST? To Have Art residencies in France and Italy soon!!!
WHAT IS YOUR GREATEST INDULGENCE? Travelling
WHAT IS THE BEST GIFT YOU'VE EVER RECEIVED? Health and well-being

WHAT IS THE ONE THING POPLE WOULD BE SURPRISED TO KNOW AOUT YOU? I like listening to loud Punk music – has to be 70's and 80's not the new stuff so much

WHAT IS THE ONE THING YOU WISH YOU KNEW WHEN YOU WERE YOUNGER? That it's ok to be a dreamer – in fact it's essential!
WHERE IS YOUR FAVOURITE HOLIDAY DESTINATION? : Espiritu Santo (one of the more remote islands of Vanuatu)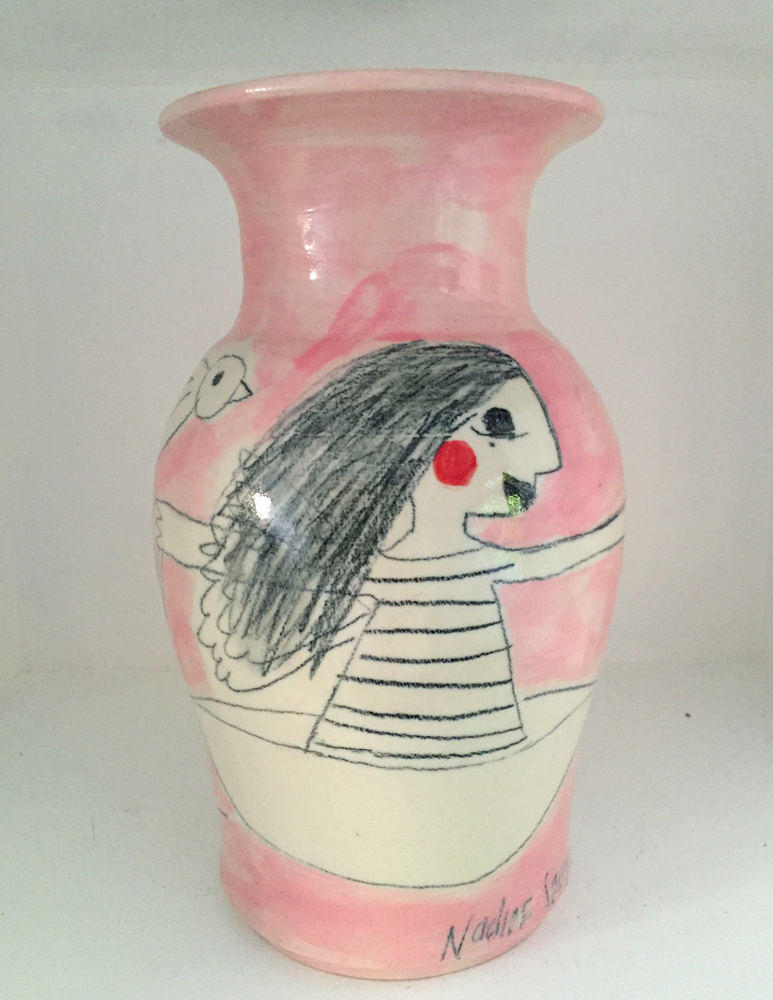 FAVOURITE PLACES IN BRISBANE :
EAT: The Vietnamese Restaurant, Fortitude Valley – our family favourite for 30 years
DRINK: The Junk Bar
CHEF: Montrachet, Bowen Hills
RELAX: In my garden
SHOP: Farmers markets, Artisan
TO IMPRESS: Goma
CULTURE/ARTS: Queensland Art Gallery
EVENT: Live music - The Zoo, The Tivoli, Black bear Lodge, The Triffid
SUNDAYS: The Belvedere Pub for breakfast, Woody Point – lovely view of the bay!
BRISBANE'S BEST KEPT SECRET IS: My Artwork
NEXT EXCITING THING FOR ME IS: An exhibition in Sydney in June