Camp Hill's Treasure Chest
All your vital vintage needs in one place! (Camp Hill Antique Centre)
Are you looking to channel some Bettie Paige or James Dean in your daily life? Do you prefer your shopping trips to have a little bit of history? Well then, you're going to want to come and take a sneaky peak at Camp Hill Antique Center! Nestled into Camp Hill, the building was once the beautiful 50's Planet Cinema, now reborn as the best antiques hub even Marilyn could think of. With everything from jewelry, to furniture, to art, this is Brisbane's Holy Grail of vintage shopping.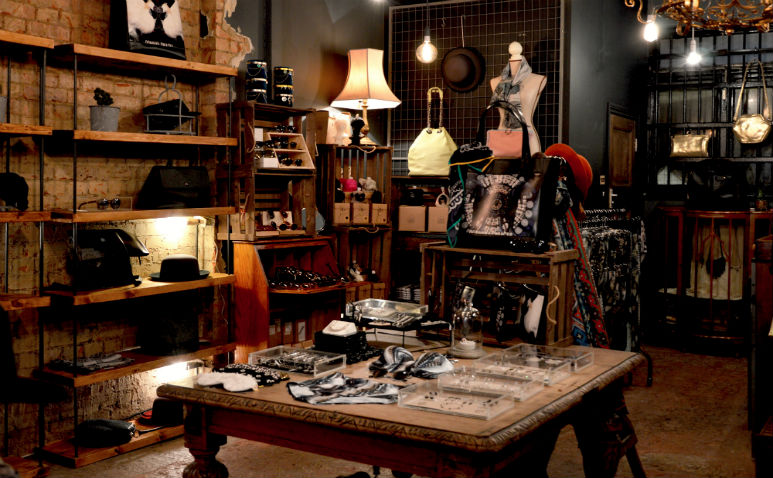 Alongside all the nifty knick-knacks, Camp Hill Antiques Center also offers in-store workshops on a whole range of things. If you're looking for a fun activity, some of the workshops that the store has held include tealeaf reading and 'Rustic' sign painting. And for those of you really trying to get in the groove, a pop up barbers shop on the first Sunday of every month. After your long day of shopping or sign painting, you might be feeling a little bit puckish. Thankfully, in the middle of the store lies a dreamy little oasis; Tart Café. They're fully licensed and have your back for breakfast, lunch, or tapas: even for a nice high tea, if you're interested.
This place will absolutely not disappoint. If you're looking for some vintage threads, a yummy meal, or maybe just a nice outing for you and the family, consider putting Camp Hill Antiques Center on the top of your list. Recycled fashion is the way forward, people! So why not head on over to 545 Old Cleveland Road, and take a step back in time? Get in touch with your inner pinup and pick up some antique goods while you're at it. You wont regret it!
About the Author
If you ever need to find Arion, she's probably at home playing board games, or at a local gig in the Valley. Having just turned 20, she's got a passion for creative writing and social equality (shouldn't we all?). She's been writing for as long as she can remember, whether it's a creative, editorial, or argumentative piece. Overall, she just wants to write whatever and whenever she can, and she's eager to learn along the way.