Fun & Fabulous Throws by Flüffelbuster
The stylish essential 2018 home accessory has arrived....
A highly mysterious creature, the Flüffelbuster lives high in secluded mountaintops. Feeding exclusively on a diet of volcanic glitter ash and purified rock water, once a year under a full moon, they drop their fur in a magical process called Flüffelisation.
Even though Spring is rapidly approaching and the process of packing away our winter clothes has started, the need for the perfect, comfy blanket is one thing that will never tire. Exclusively from Amigos de Hoy, the essential 2018 home accessory has arrived. If you thought you were content with your duvets and old, thinning blankets, oh honey, do we have news for you. The Flüffelbuster is a dream in fabric form that you should not go one more second without.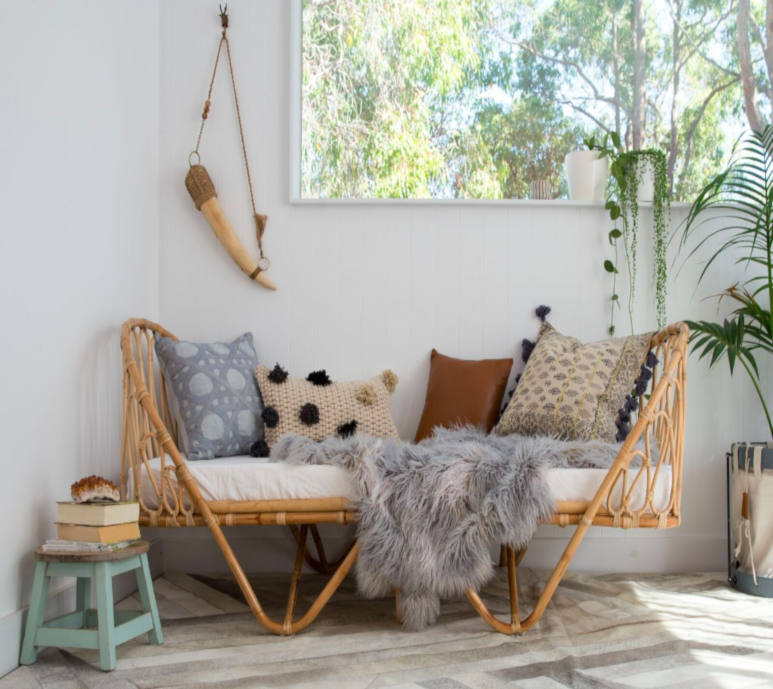 Lovechild (or love store) of Australian sister duo Kura Perkins and Bree Hay-Hendry, 'Amigos de Hoy' introduces to you the brand-new collection of stylish Flüffelbusters. If the name alone doesn't have you intrigued, these long-haired, silky soft, oversize fluffy throws complete with gold sparkles and giant pom poms are completely handmade.
Available in some beautifully enchanting names including, 'Unicorn', 'Smoke', and 'Moonlight', these throw blankets are ready to be the staple piece of any room. Whether it be in your living room, bedroom or heck, in the kitchen – the Flüffelbusters will add that extra pop of unique flavour that you never knew you needed. If you don't feel like saying "Please don't spill your food on my moonlight blanket", think about it again because you definitely should.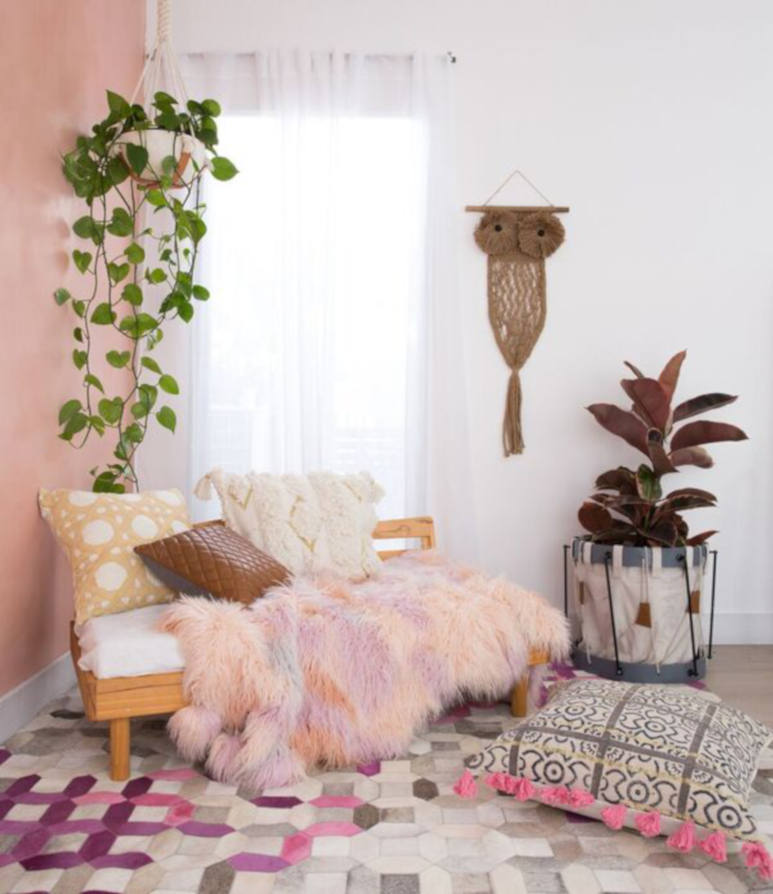 With a unique and ever-changing mix of small batch, handmade and traditional artisan crafted homeware pieces, Amigos de Hoy loves to celebrate what's fun and fresh, and put some wonderful back into our lives.
If your desire for a Flüffelbuster is as strong as ours, the 'Amigos De Hoy' website is where you can purchase the home accessory of your dreams! (Remember, No Flüffelbusters were hurt during the making of your new favourite throw).
About the Author
Rebecca is a bubbly, puppy lovin', Instagram enthusiast who is absolutely crazy about writing. When she hasn't got a pen to paper - let's face it, is there ever a time? - you can find her swimming at the beach or dancing up a storm in her living room. Never without a smile, Rebecca's making her way through life one step at a time.