What's Hot This Season In Style And Design
2018 Best of Brisbane Style & Design Market
Got a passion for fashion? We've got all you need to know about the hottest fashion pieces and trends at the upcoming Best of Brisbane Style & Design Market! Head to the Indooroopilly Shopping Centre this 7th-10th of June as this is definitely an event you don't want to miss out on. With a number of talented local designers showcasing their marvelous collections, there will no doubt be something for everyone!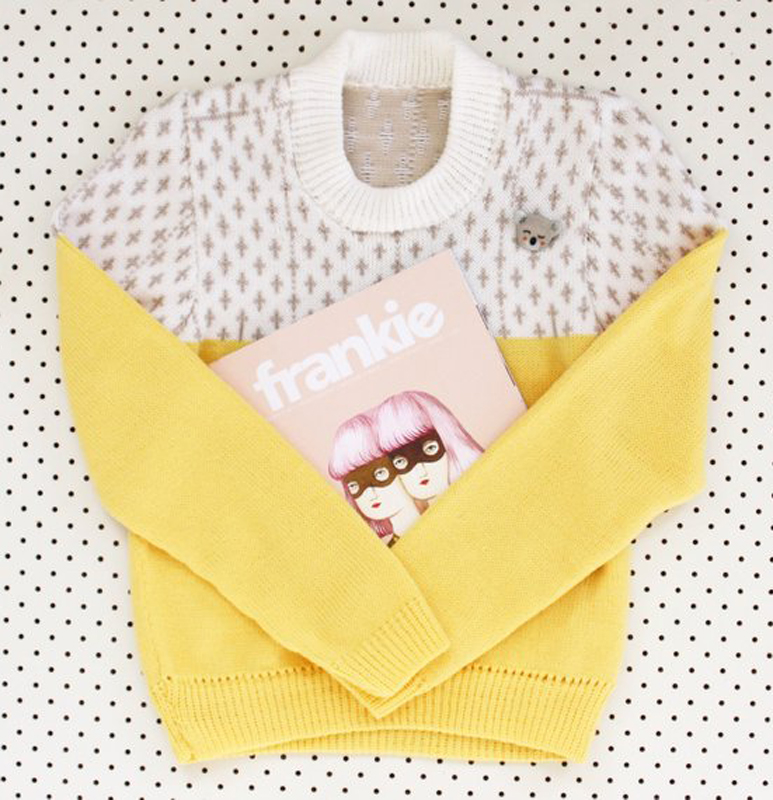 At Alice Nightingale, they focus on using second hand, vintage and locally produced fabrics, meaning their designs are not only handmade to outlast fast fashion cycles, but are also environmentally and socially sustainable. Rug up this winter in Alice's handmade Long Sleeve Yellow (Wattle) Jumper! It's made of 100% Australian Wool on a vintage manual knitting machine, and all seams are hand sewn! It also comes in a short sleeve option and other colours such as pink (Galah), maroon (Kimberley) and lime green (Gumleaf). Too cute!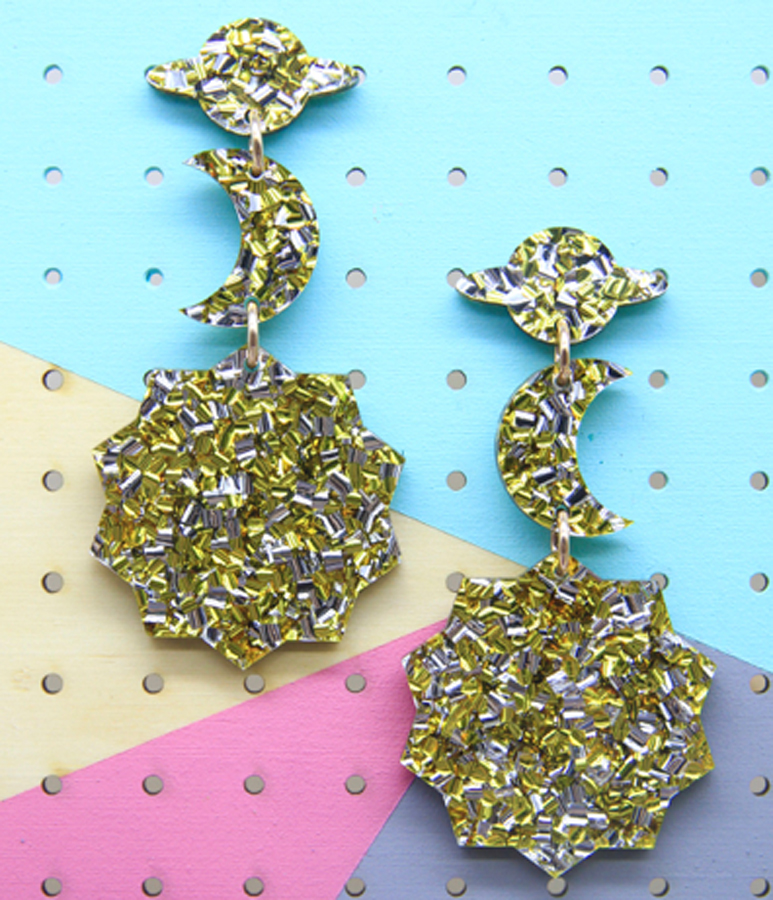 Since Birdee & Star opened in 2015, it has evolved to include an eclectic array of styles made from various mediums to create fun, retro and boho inspired jewellery and accessories. After a pair of statement earrings? Look no further than their Solar System Statement Dangle Earrings! These earrings are the ultimate celestial statement piece inspired by our solar system. The gorgeous large statement earrings are made from a shiny chunky glitter acrylic and are reasonably light to wear, available in various colours (silver, gold and bronze).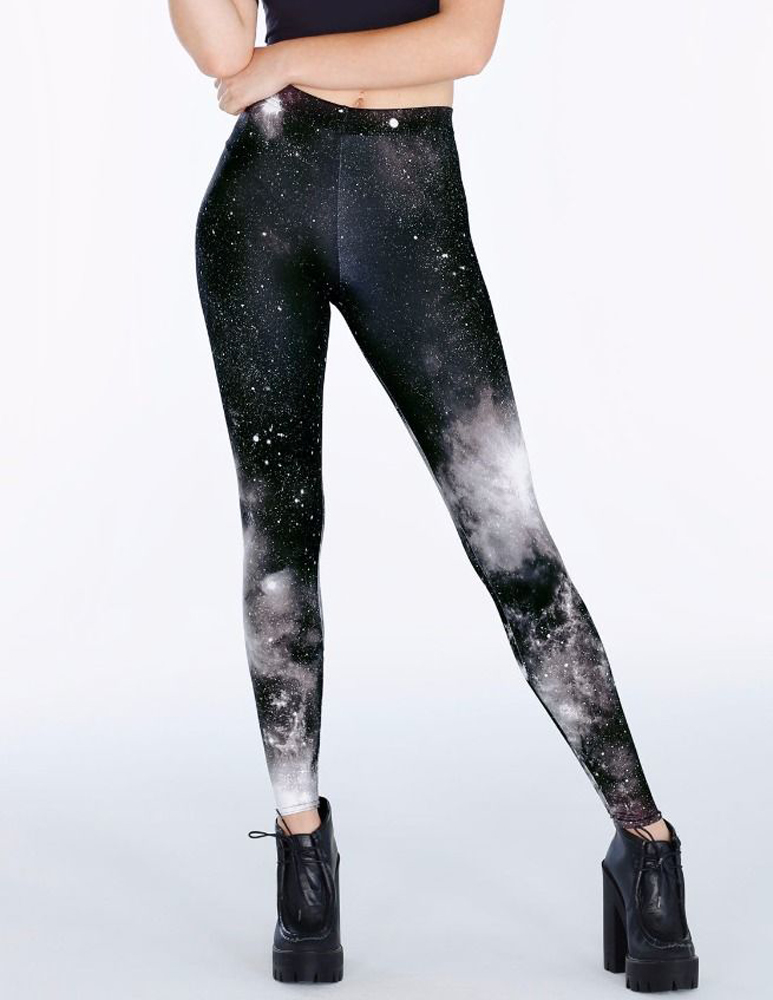 BlackMilk Clothing are no stranger in the fashion industry and have made themselves a household name with their awesome printed gear for those who aren't afraid to stand out. Become a part of the BlackMilk cult now! Leggings are the foundation of any wardrobe. If you've always wanted to wear a galaxy print but you're just not that into colour, the Galaxy Mono Leggings were created specially for you. It totally puts the 'class' in 'galaxy morphology classification system'. This new luxe fabric is also super soft, goes on like a dream and yep, it's shiny! For those that DO love colour, it's also available in Galaxy Purple, Galaxy Supernova, Galaxy Emerald and Galaxy Amethyst.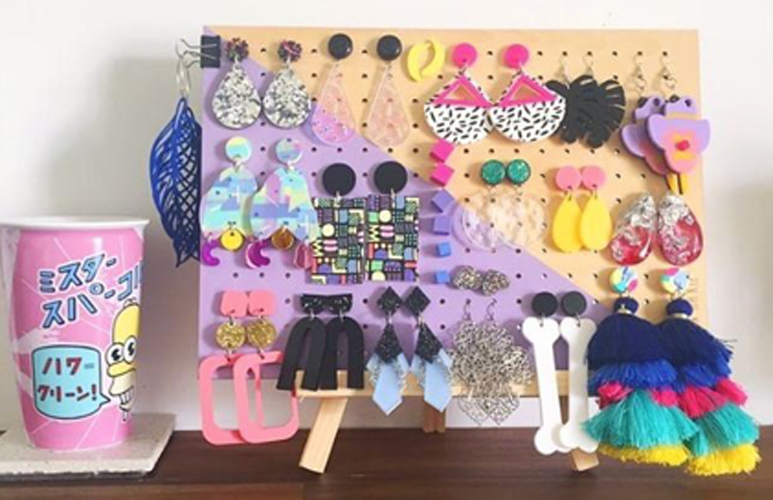 Forgotten what earrings you have or can't find half the pair? With Bon Maxie there will be no more earring-mess stress! They've even got ring holders, crazy keyrings and funky fridge magnets! Come and get your hands on Bon Maxie's best selling Scandi Lavender - Standing Earring Holder. The perfect solution to solve all your earring storage troubles! It comes in two sizes, MINI (can hold up to 24 pairs) or MID (can hold up to 117 pairs), and is also available in other fun colours such as White, Blush and Mint!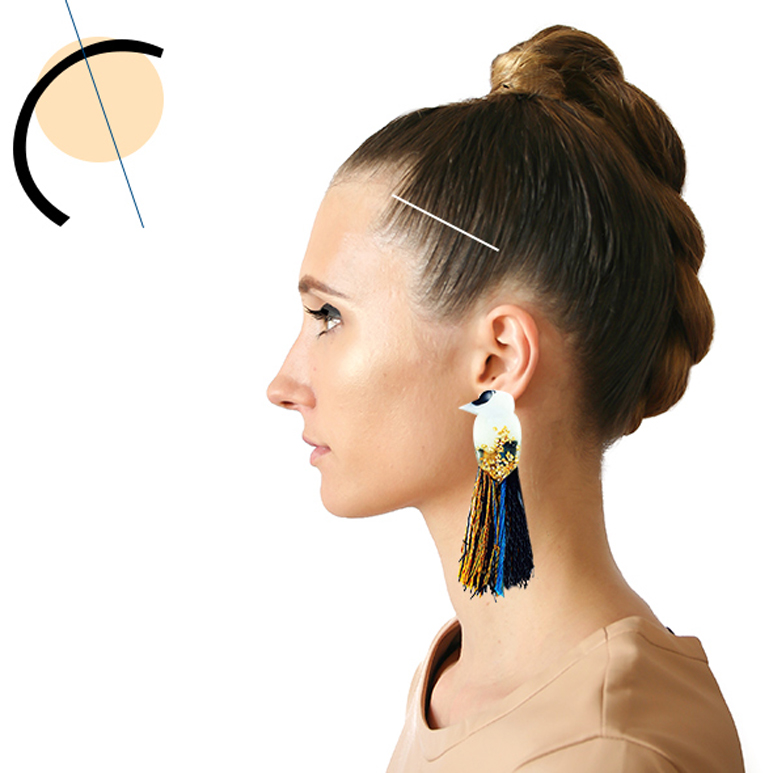 Who doesn't love a good pair of statement earrings? Inspired by Australian flora, fauna, culture and everyday life, Concrete Jellyfish are all about wanting women to feel empowered by their age, be comfortable in their skin and develop their own uniquely Australian style. We're loving their Oh So Kookaburra statement earrings from their Australiana Special Edition range! All of their earrings can be paired with both simple and abundant outfits, and can be dressed up or down to suit any occasion.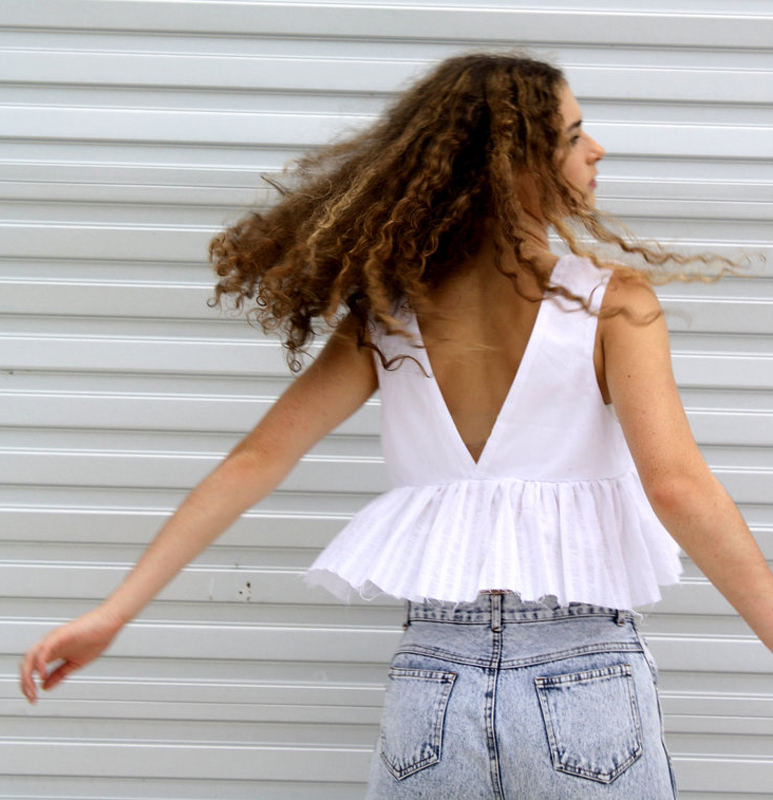 If you value the ethics and process of slow fashion as much as Dann & Co. do, you'll love this Gold Coast based clothing label with their classic hand made and hand designed garments! Check out their cute and cropped peplum v-neck, the Gather Top, both in white and pink. It's the perfect little top for any summery occasion, or can even be layered for the colder seasons!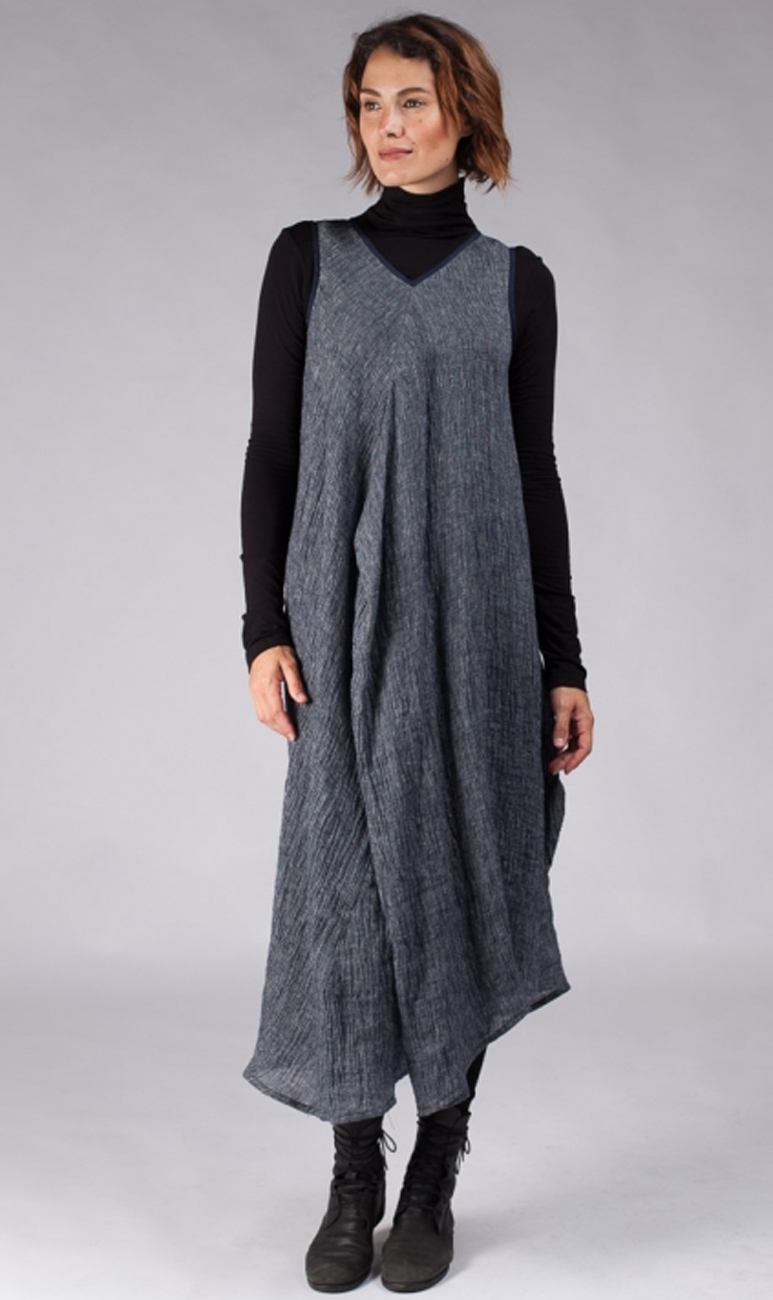 As a Japanese Style Clothing fashion boutique known for their unique cuts and impeccable craftsmanship, commitment to using natural fibres and the ability to make clothes fit beautifully, Dogstar's focus is to rest on design and quality, sustainability and possibly most importantly, customer service. We've got our eyes on their beautiful loose weave Primrose Dress featuring an origami fold on the front creating an elegant 3 dimensional shape. Best styled with their Tarkine High Neck Top, this outfit is the perfect go to for a day to night look.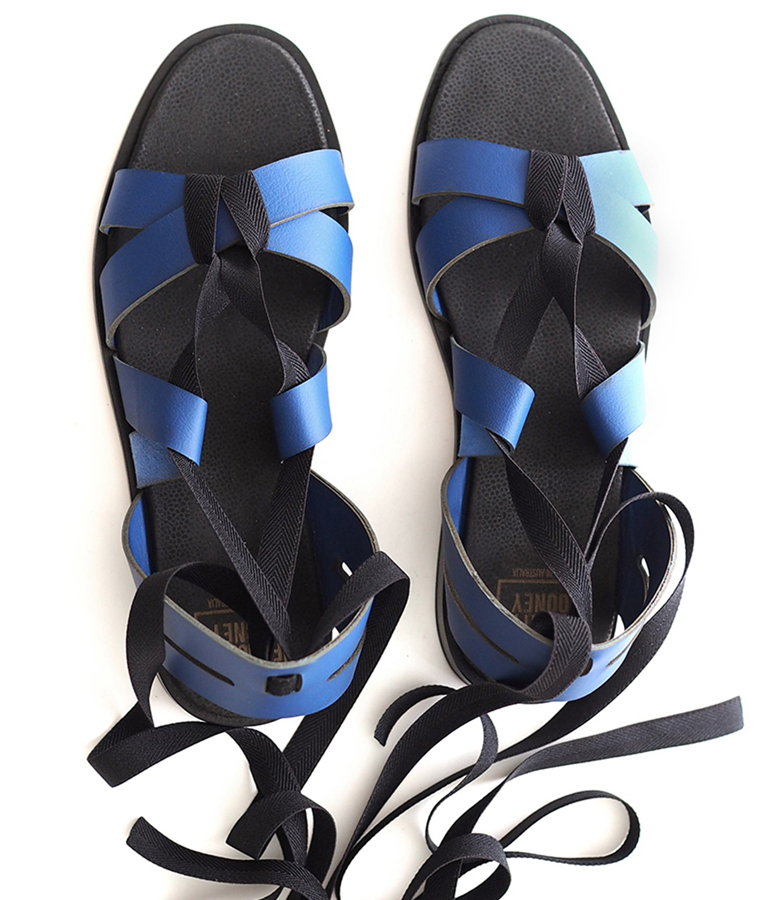 Looking for something fabulously bright, fun and high-quality? Felicity Cooney is the way to go with their modern, bold and colourful take on clothing, footwear and accessories. The Cleo Sandal is a timeless design that is effortlessly stylish. Wearing the Cleo is like wearing a bespoke pair of shoes because the lacing allows perfect adjustment to the width of your foot. The leather is supremely soft, so wearing the Cleo is a real indulgence. Did we mention it also comes in Khaki/White?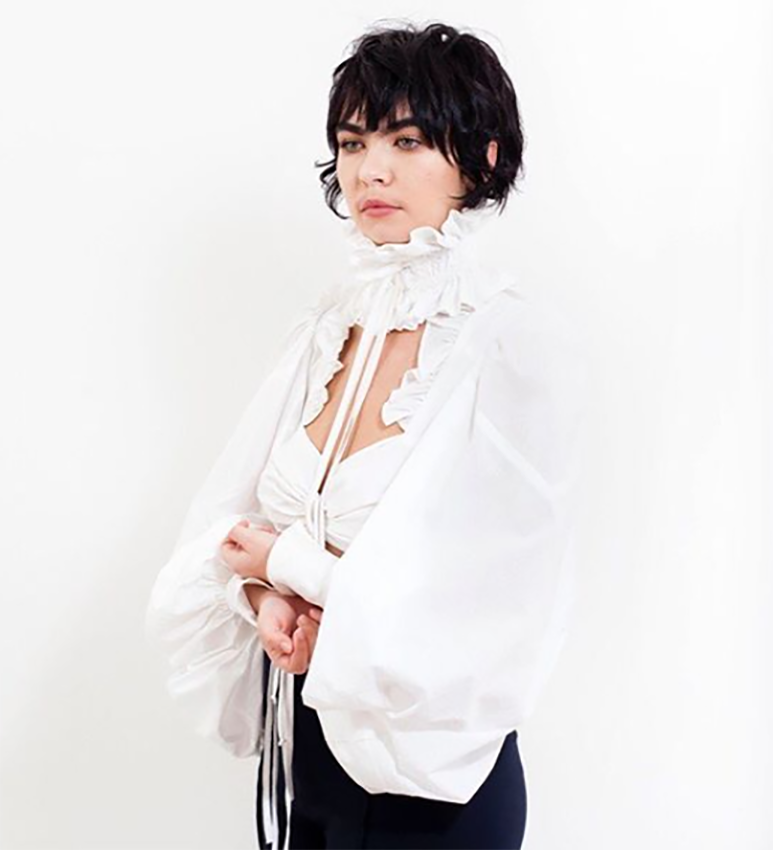 Bringing dark romanticism to Brisbane, Gail Sorronda's unique collection showcases a namesake label of fashion-forward apparel. One of our favourite pieces from their gorgeous line is their monochromatic and voluminous Pilgrimage Top. Available in either White or Black, it accentuates the neckline and the puffed sleeves give off a romantic yet chic vibe.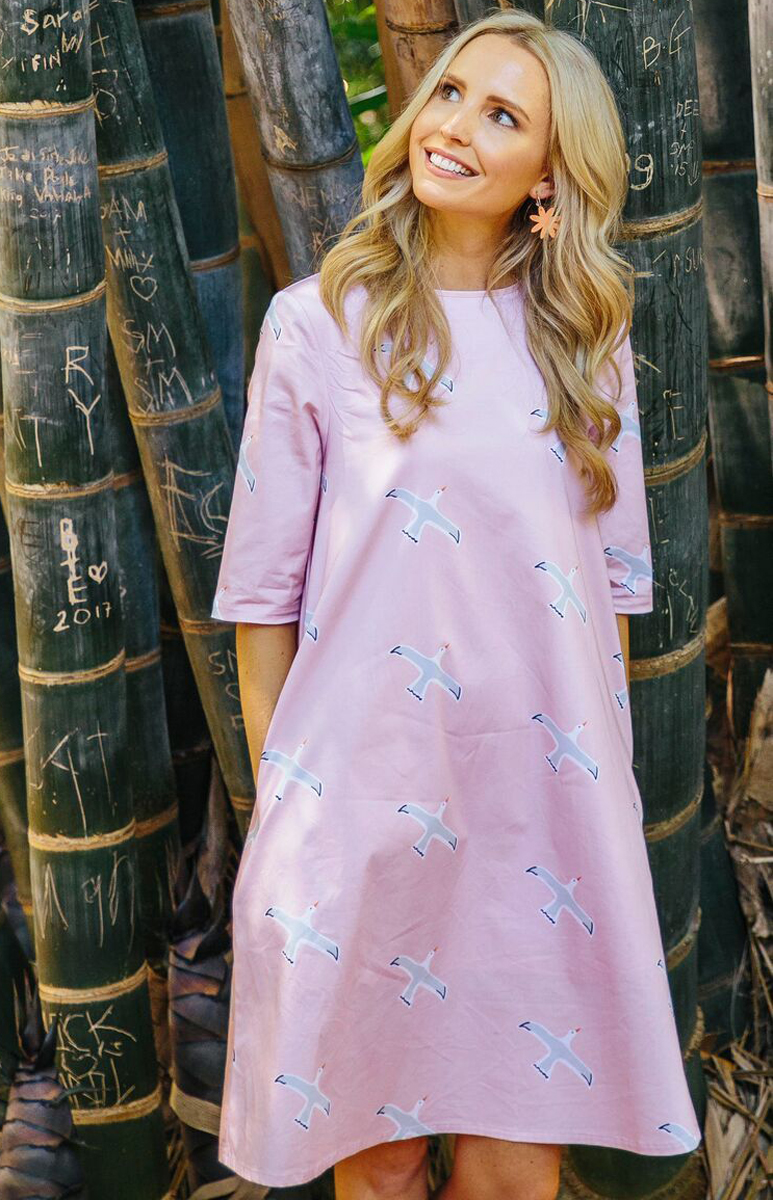 Known for its bold prints, quirky designs and flattering cuts, Jericho Road Clothing is a Brisbane based fashion label which screams fabulous and fun! Stop everything because we've found the ultimate dress for you. You'll be pretty in pink in this Gulliver Swing Dress which has pockets on both sides. Yes that's right, a dress with pockets! The Gulliver print is by the fabulous 'She's That Wallflower' and is a part of their first artist collaboration for 2018. It's also available as a cute Gulliver Top!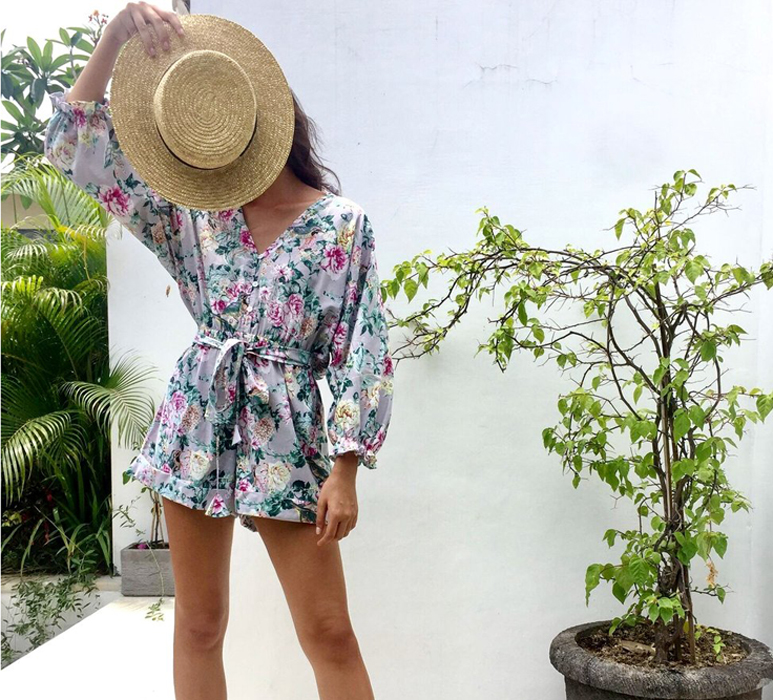 Bali born LJC Designs is a women's beachwear label inspired by the sublime culmination of Island living. Kick back and relax in their Elise Floral Jumpsuit, equipped with balloon sleeves with elasticated cuffs, a button-down front and ruffle collar detail. The bohemian luxury feeling will have you wanting to explore the beauty of nature and unleash the inner wild spirit that echoes through your soul.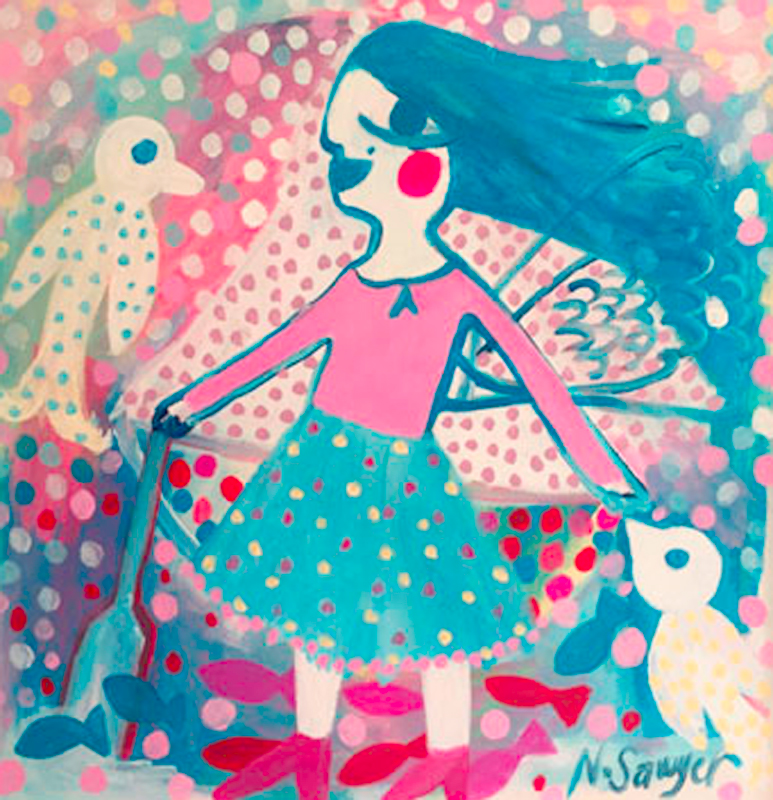 Follow your heart when decorating your home with Nadine Sawyer's intuitive, figurative and abstract paintings. Bursting with colour, joy and love is one of the many pieces she has curated called Love Life from her 2018 angel painting collection. Her work can be described of as being light, whimsical and calming all at the same time, with intrinsically spiritual and earthly vibes growing from the colours used.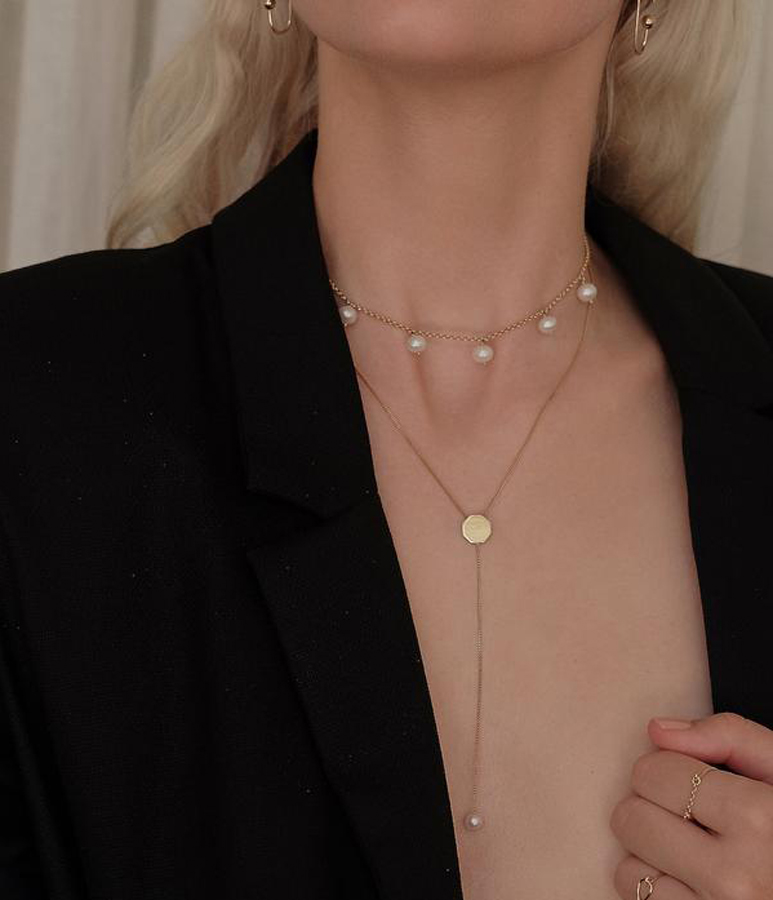 Nothing speaks luxury and delicate handmade jewellery like Natasha Schweitzer does. Their pieces are made with the highest quality materials and natural stones sourced from all over the globe. The world is your oyster and you are the pearl! This beautiful Lulu Choker is handmade with Freshwater Pearls on a fine 9K Yellow Gold chain. This elegant piece can be worn on its own, or styled with the Octagon Lariat in Yellow Gold.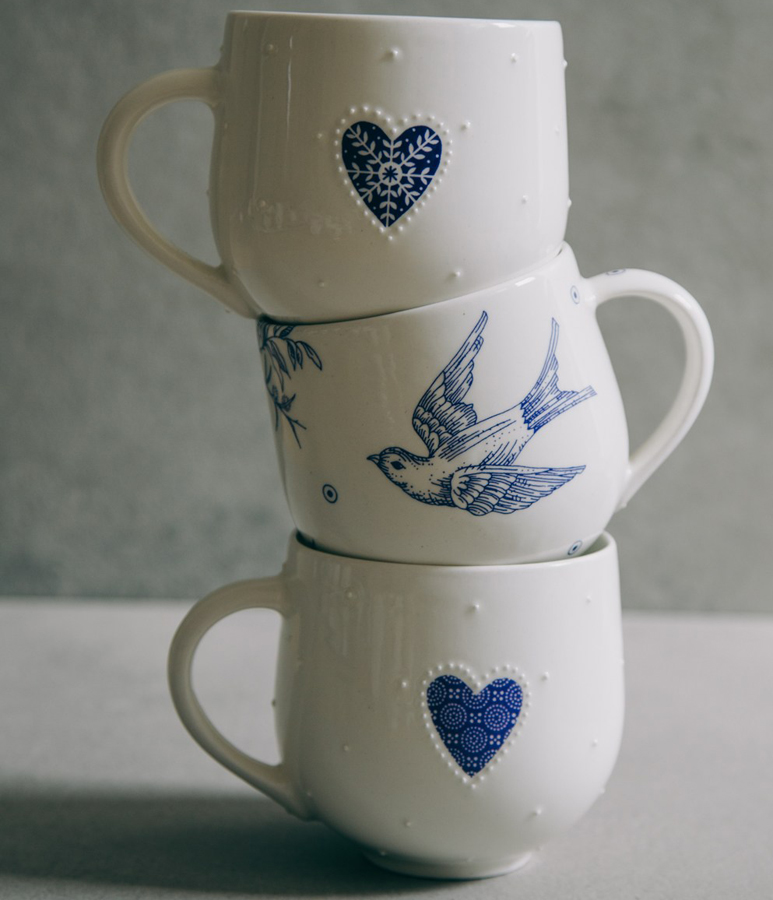 Native Interiors is a boutique online retailer & wholesaler specialising in sustainably & ethically produced artisanal homeware, decor & accessories. Calling all coffee and tea lovers! This Fattie Cup is the perfect choice and size for your favourite cup of caffeine or tea. The 250ml porcelain cup comes in 3 different patterns: Bokkie, Heart and Floral that we love love love!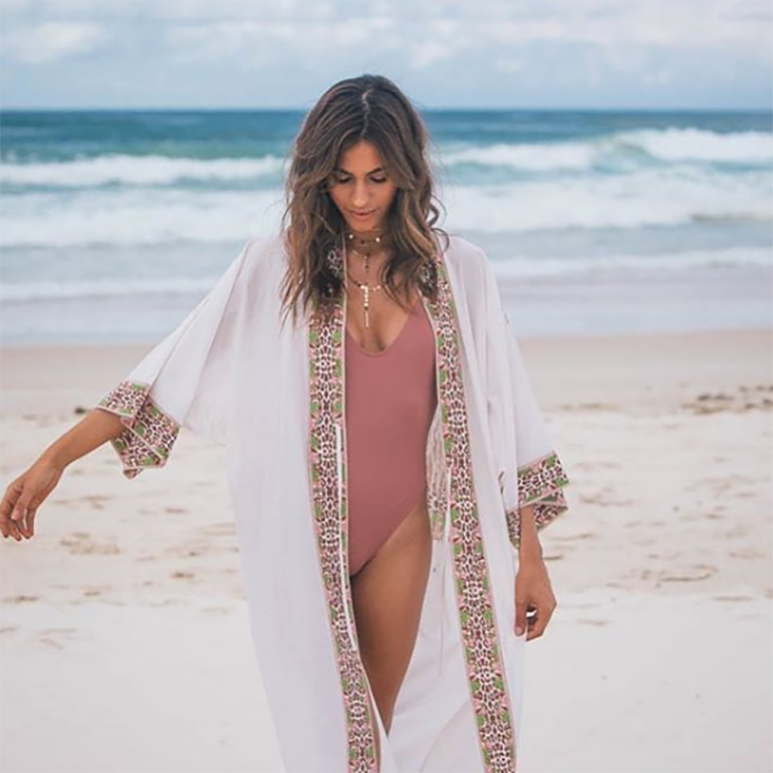 Get robed with Robe! Your first resort to exquisitely designed exclusive resort wear fashion. From beachside to poolside, aboard a boat for a leisurely afternoon, a weekend vacay or a holiday at a luxurious resort, Robe is a necessity for every escape. The Ollie in Felidae is our top pick and a statement piece that says you're strong, you're powerful and you're sexy as all hell. Not just for beach and poolside, think lunch in the city with jeans, some killer heels and a singlet, a walk in the park or just floating around home looking fabulous.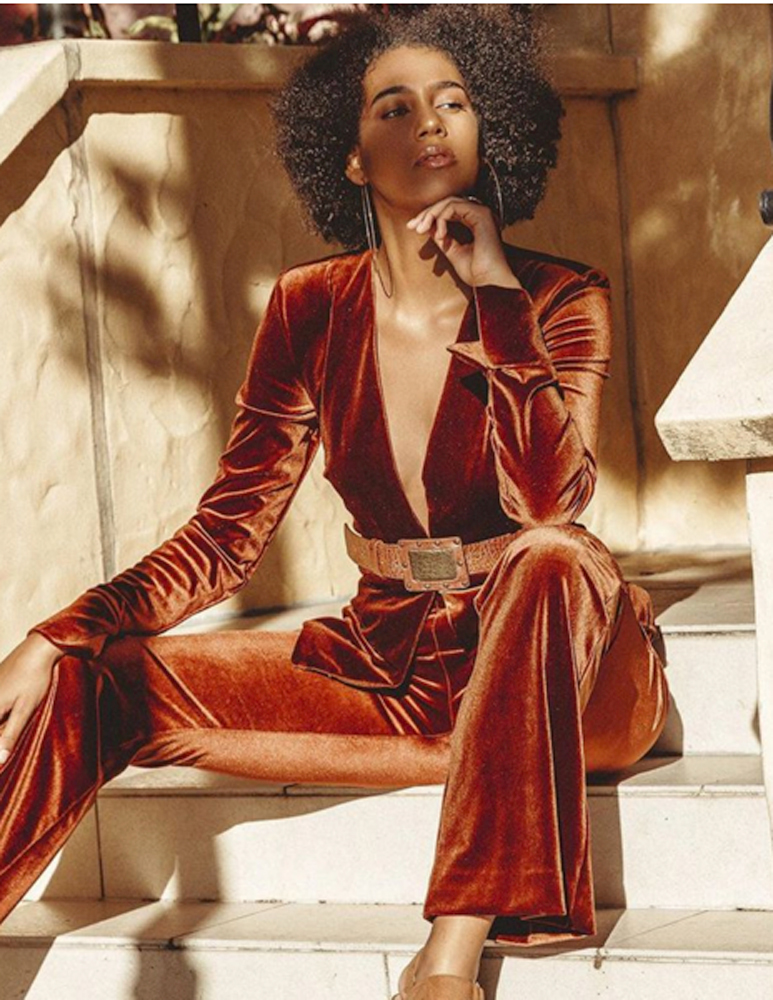 The label that is known for their creative fabric choice and edgy prints, easy care dresses, stunning tops and chic bottoms. It's all about embracing your independence and unique style when wearing Why Mary fashion. Slay this winter in Why Mary's stunning retro velvet jumpsuit. We absolutely cannot take our eyes off this elegant piece.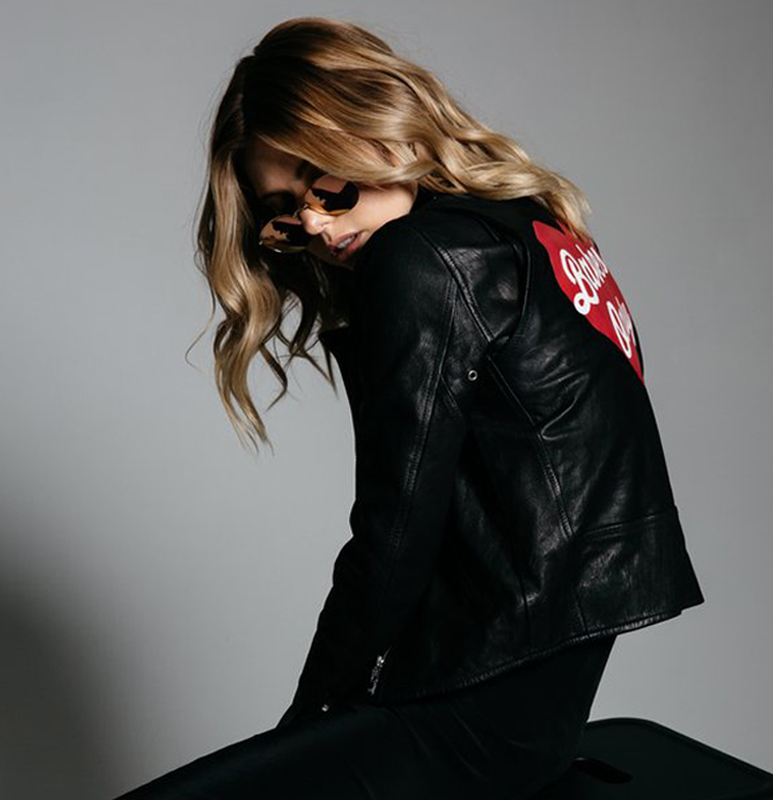 Home of the original custom bridal jacket, Winston Wolfe has an exclusive collection of leather jackets created for any woman who wants to make a statement on any day. This one's for all our babes. The hand-painted Babes Only jacket is the biker jacket of your dreams. Throw it on over anything and everything for an instant injection of attitude.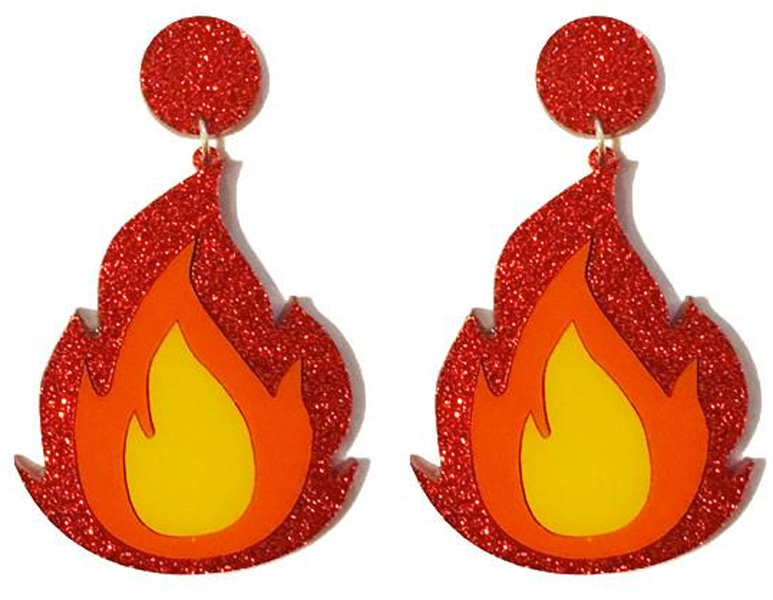 The Yippy Whippy jewellery and apparel range is all about fun, colour and unleashing your inner child! These Flame Earrings will definitely make a bold statement for any outfit and have you looking on fiyah! These glitter red, orange and yellow acrylic flames will no doubt be your answer to what's hot this season.
About the Author
You will often find Kathy on a plane travelling to her favourite getaway destinations, or on a stage dancing her worries away. She is a lover of food (spicy food to be exact) and Korean Pop music. With an interest in marketing and events, she also believes in hard work and that the best form of revenge is success.