Word on the Street #118
New eats, beats, seats and treats.
What a bountiful week of new eats, treats and meats. Brisbane you are truly stepping it up a notch with fine fare, creamy coffee and delicious dining with a conscience. Bring it on. You have NO excuses to stay in this Winter. What about listening to sultry jazz tunes whilst dining and drinking a full-bodied red (or perhaps a dirty martini is more your style?). Get out and support local Brisbane businesses, and fill your belly with warm food, and your mind with hot conversations and jazz-tactic tunes. #YAAASS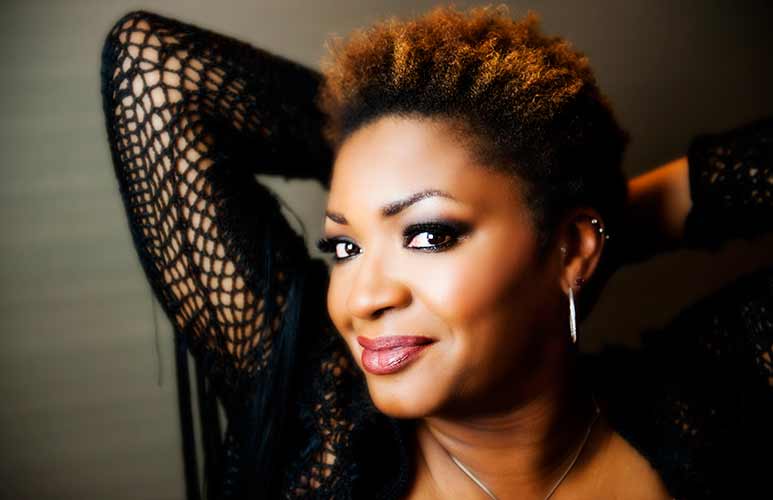 Get an injection of jazz in your soul this weekend with two amazing talents to choose from at Brisbane's best Jazz bar - Doo-Bop Jazz Bar.
Angela Fabian returns to Doo-Bop on July 20th with her infectious energy and voice. This soulful songbird is inspired by soul and R'n'B vibes, with a generous dash of folk thrown in.
Exceptionally talented vocalist and Australian Idol finalist, Angie Narayan brings Soul, Sophistication, Energy, and Joy to the Doo-Bop Basement on July 27th. Book a table or just come in and have a drink whilst you enjoy jazz-tastic music.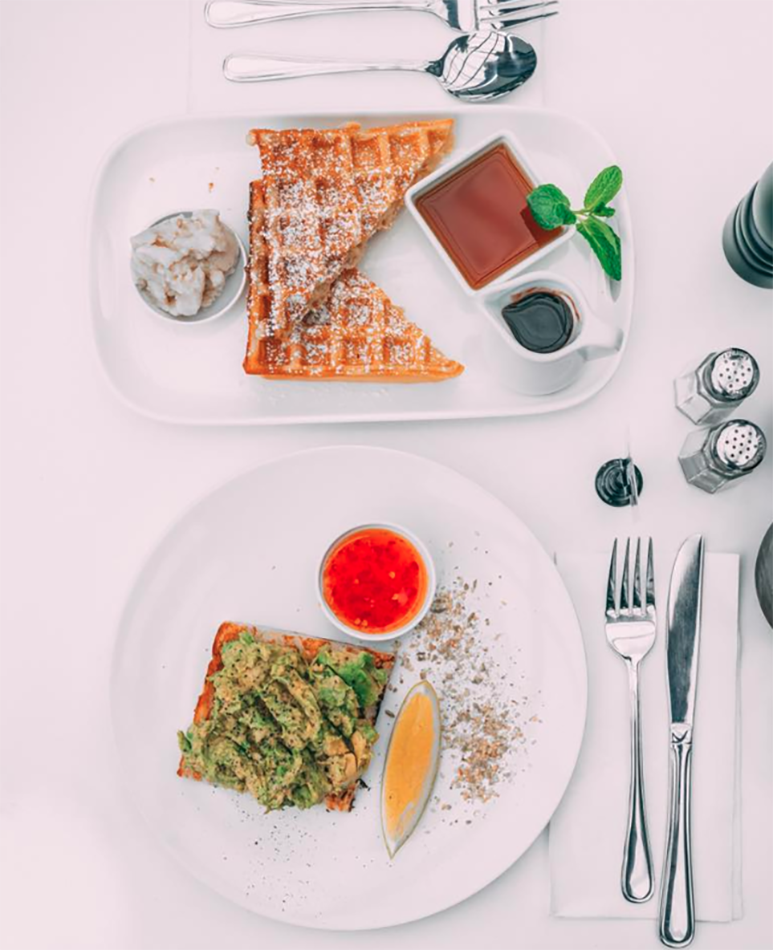 Warm and welcoming (to your dog as well), this new New Farm cafe serves good coffee and great . The all-day breakfast is a star on the week-ends. Did we mention that if you have any food intolerances or allergies, this is YOUR go-to place? The delicious menu is vegan with meat egg and cheese add-ons - so everyone is happy. Once home to Escobar Kitchen & Bar, this new plant-based foodie haven has seasoned hospitality owners Tracy and Brittany Humphreys at the helm is a very welcome addition to Merthyr Road. Try the real chai lattes, fresh juice, daily baked muffins,
With an outdoor courtyard that is very doggy friendly, with water bowls and a doggie leash clip on the wall plus puppichinos free with every coffee. What's not to love? Love the selection of plant-based bites. We were so excited, we almost wet our plants…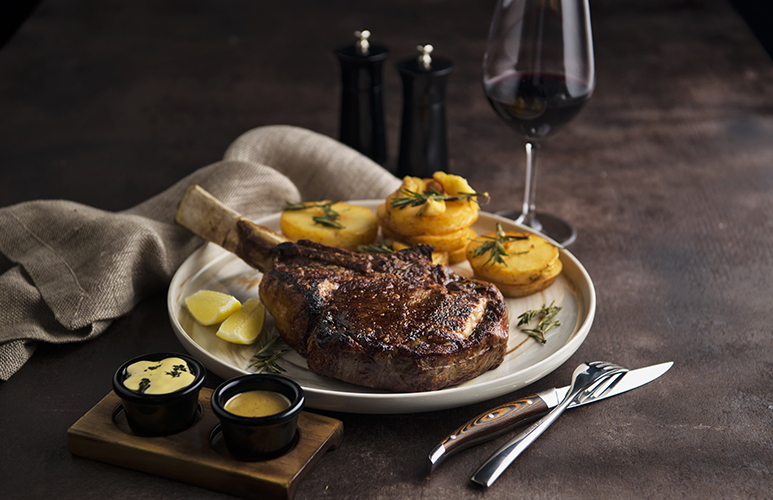 From the iconic Gambaro family, the new Blackhide Steakhouse in Treasury Brisbane is a cut above the rest with premium steaks, sublime service and a fit out fit for royalty.
A showcase of the very best in fresh local produce, Black Hide Steakhouse Brisbane is the only restaurant in Queensland to provide an exclusive selection of world-class steak cuts from Stanbroke Beef, Australia's most esteemed beef breeder and producer. Black Hide offers steak fans a truly unique dining experience. Exuding an intimate and relaxed dining experience that offers something special to local and international patrons and ensures you enjoy a memorable culinary experience. Crowned Australia's Best Steak Restaurant, Restaurant of the Year, and Queensland's Best Steak Restaurant, Black Hide is an award-winning dining experience that will delight your senses. The new restaurant offers guests a supremely indulgent dining experience unprecedented at the city's only 24/7 entertainment destination. Gambaro Group's second Black Hide restaurant represents a landmark new partnership with Treasury Brisbane, offering world-class Queensland steak and award-winning service to guests at the Treasury Brisbane.
There is also a luxurious, warm and elegant private dining room (seats 10), offering superb views of the Brisbane River and Southbank, and a super-impressive ceiling-height.
This is a restaurant that needs to be seen to be believed. Meat you there!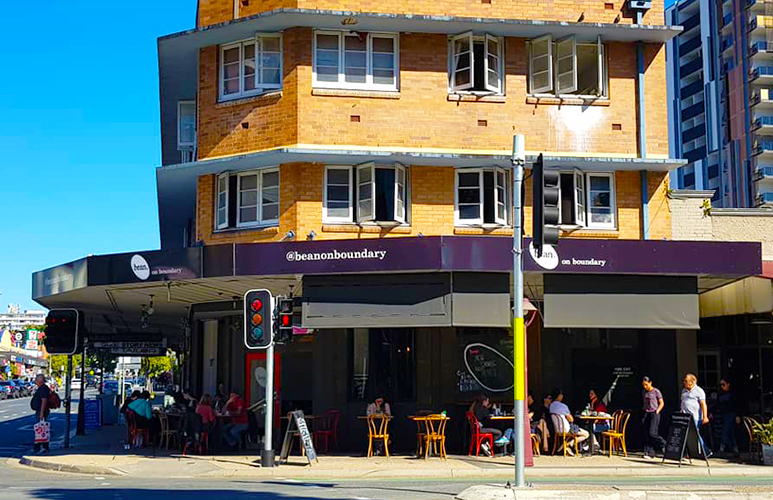 Our favourite little City coffee locale, Bean Brisbane on Edward Street has just opened a new cafe in Boundary Street West End. Hello Bean on Boundary. Taking the helm of The Establishment last week, Bean on Boundary is where to escape the daily grind with great coffee, fresh fare and sublime service. Lots of good new things are brewing at Bean on Boundary, so make sure you say hi to brothers Kley and Cam and savour the flavour. Mmmmm!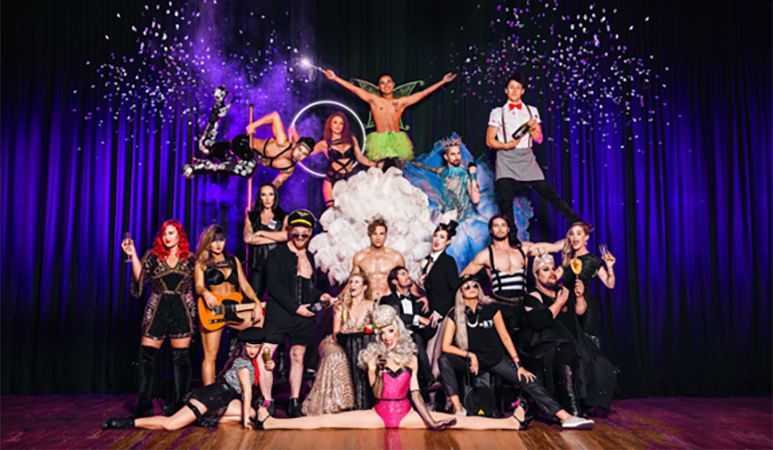 BOY&GIRL is back and ready to dial up the heat at The Tivoli from 26 – 29 July. Bigger, bawdier never-before-seen performances & unapologetically bad behaviour.
Following four sell-out seasons, Brisbane's favourite sexual deviants return to stage with a killer live band and an ensemble of over 25 of the sexiest song-birds, dancers, musos, acrobats, aerialists, pole dancers plus a few other naughty specialty acts to make all your wildest dreams come true.
Not ones to rest on their six-inch stilettoed laurels, Oscar Production Company has come up with all new acts that are guaranteed to shock, entertain and delight even the most prude of audience members.
Equal parts black leather and bare ass, BOY&GIRL is bawdy, bent and sure to be the only one night stand that you won't regret in the morning!
About the Author
Eco Entrepreneur | Lifestyle Curator | Innovator | Creative | Ideas Generator
Custom Publisher | Media Maestro | Marketing Manager | Lover of Life!
I am in love with innovation, creativity, the arts, independent business, travel and culture. The Good Guide was created as a lifestyle choice to share and connect like minded people and business. Music Festivals are a way of life. Support local artisans. Think Glocal. Cut costs, not trees. Eco Entrepreneur.
I am old enough to know better, but young enough to still do it anyway! I'm in love with my dreams, married to success and having an affair with life. I forgot to go to the gym today. That's 10 years in a row! (lucky I like yoga!). Normal people worry me! You talk it. I LIVE it.
I'm thinking of painting a blue square in my backyard so Google Earth thinks I have a pool. Everything I'm not makes me everything I am. Yes, I do frequently burst out in song! Stressing and obsessing just isn't my style. All I want is someone to make me smile! Laugh daily, it's good for the soul!
I talk to my dogs (Grace & Jedi) as if they human. I can count the amount of boyfriends I've had on one hand (If I use a calculator). I love Audrey Hepburn, she is the epitome of style. Always look on the bright side of life! Monty Python's "The Life of Brian' is pure gold! Quentin Tarantino has a really cool style with his movies. I like to throw a good soiree. Admit it. Life would be so boring without me! Stay fabulous!
Bragging rights
Been there, done that and that and that... and looking forward to the next adventure!