12 Best Places To Visit In Japan
Land of the Rising Sun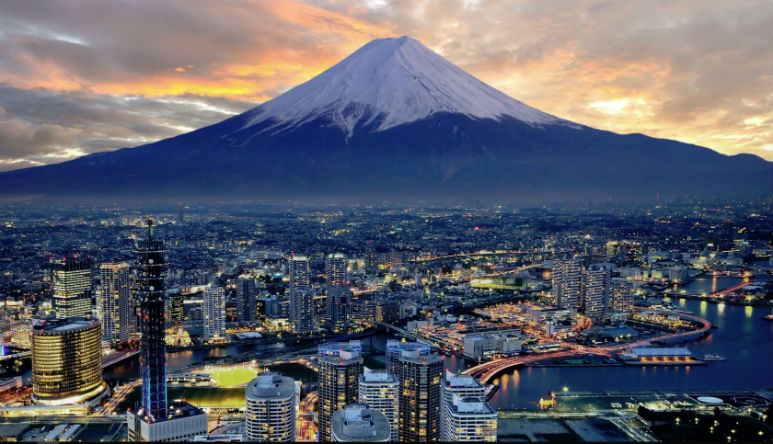 Japan is a must in anyone's bucket list of travel. There is nothing quite like Japanese culture, from their ancient historic traditions of samurais and geishas to their futuristic modern peculiarities of high tech robotics and high-end fashion. Japan is a surprising combination of peace and chaos, old and new and has just the right amount of quirkiness to make it an addicting place to visit. It's a country that will have you coming back for more. Here are a few places that are essential when visiting the Land of the Rising Sun.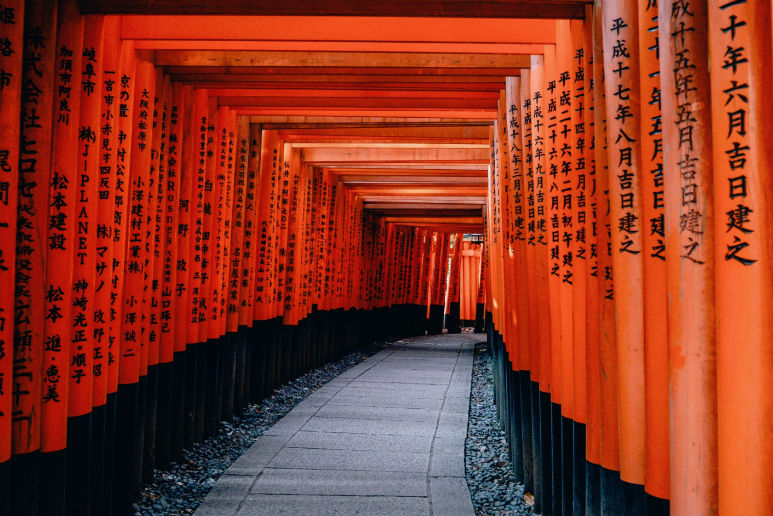 Walk through the gates at Fushimi Inari Shrine
Famous for its thousands of vermilion torii gates, Fushimi Inari Shrine is the most important spiritual ground dedicated to Inari, the Shinto god of rice. Most tourists come to Fushimi Inari Shrine to follow the mountain path through the wooded forests of the Mountain Inari. Fushimi Inari is a Shinto shrine based in southern Kyoto. The area is known for its thousands of vermilion torii gates which detail a network of paths behind making it one of the most popular shrines in Japan. The hike around the area which can take up to 2 hours is worth it just to take in the 5000 torii gates that wind through the hills, making it worthy of any hiking enthusiast.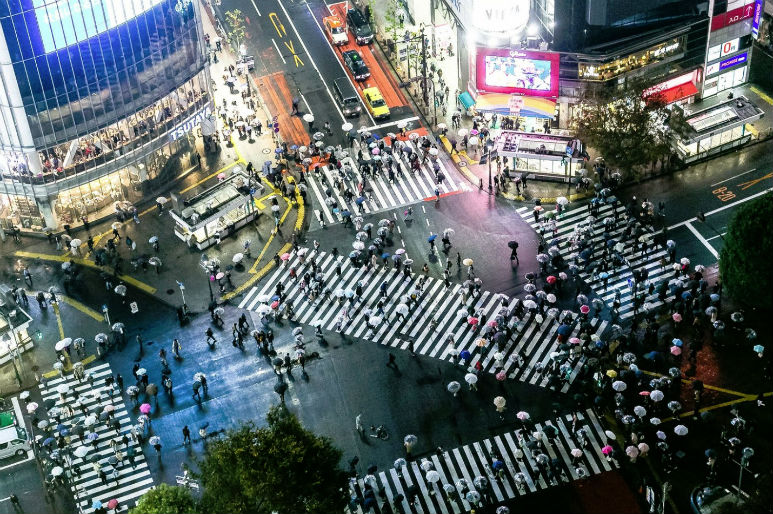 Take a selfie at Shibuya Crossing
One of the busiest intersections in the world, Shibuya crossing is one the must-see sites when visiting Japan. Hundreds of people – and at peak times said to be over 1000 people – cross at a time, coming from all directions at once yet still managing to dodge each other with a practised, nonchalant agility. Perhaps there is no other place that says Welcome to Tokyo better than this. When the lights turn red at the busy junction. All the motorists stop completely and pedestrians rush into the intersection from all sides. This area was especially made famous in the movie Lost In Translation.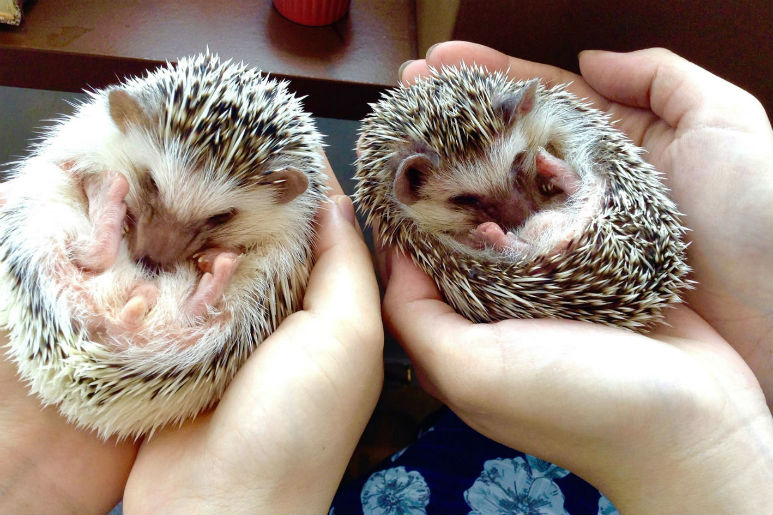 Visit a hedgehog café at Harajuku
One the more burgeoning districts in Tokyo is Harajuku which is set between Shinjuku and Shibuya. This area is the centre of Japans most extreme teenage culture and fashion with a variety of shopping and some historical sights. The main point of Harajuku is Takeshita Dori which is a small street lined with the latest trendy shops and fashion boutiques. Especially the famous crepe stands to suit any type of customer. A key place to visit would be the hedgehog café located at the top of floor one of the main buildings. This café lets you feed, pet and play with hedgehogs from all different sizes. It truly is a unique experience.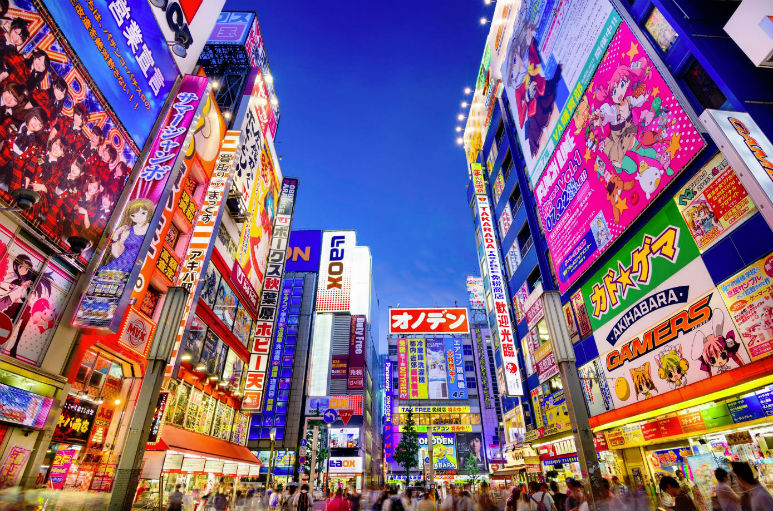 Go shopping at Akihabara
A must-do when visiting to Tokyo is to go to Akihabara. This district in known for its many electronic shops but in more recent times has gained recognition as the cultural hub of otaku culture with a lot of the multi-level shops dedicated to anime and manga. Anyone visiting Akihabara can visit the many electronic shops ranging from tiny- one-man stalls to multi-level retailers. In addition to the variety of store that specializing in anime & manga, retro video game, figurines, card games and pachinko machines.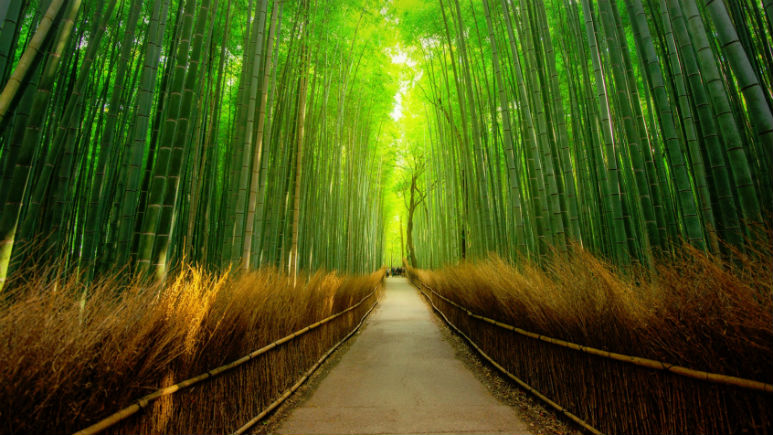 Take a stroll through Arashiyama Bamboo Forest
Arashiyama Bamboo Forest is one the most popular tourist's spots in Kyoto, the walking paths that cut through the groves make for a nice stroll amongst the swaying stalks of bamboo. The green stalks seem to continue endlessly in every direction with the hint of sunlight peeking through the top of the groves. You'll be unable to resist to trying to take a few photos as they might not do it justice. There is a palpable sense of other worldliness that is quite unlike being in any other place. The groves are particularly attractive when there is a light wind and the tall bamboo stalks sway gently back and forth. The bamboo has been used to manufacture various products, such as baskets, cups, boxes and mats at local workshops for centuries.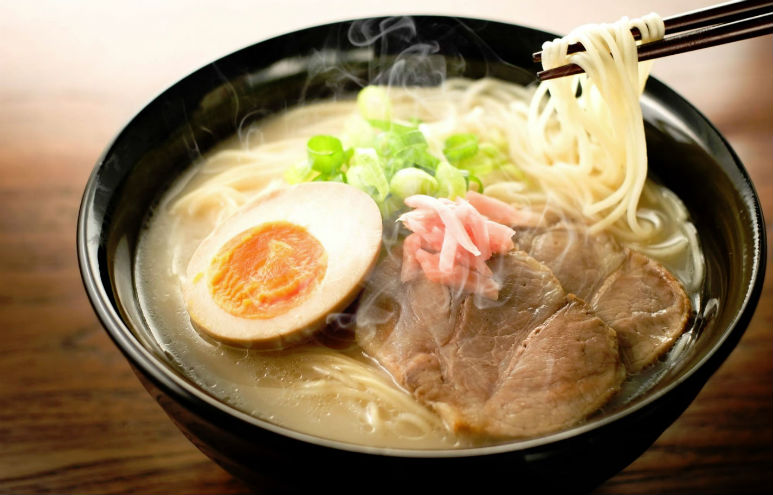 Eat ramen in Tokyo
Around the world, people obsess about this seemingly simple dish. But nowhere is it taken more seriously than in and around Tokyo, the ramen epicenter of the universe. Ramen has now become one Japans most iconic food. On an given day, in any given area in Tokyo, you can get a bowl of ramen made from intricately prepared ingredients of quality, that is prepared immaculately by a chef who has devoted his life to this craft. Ramen are inexpensive and available on most street corners in Tokyo, making them an excellent option even when travelling on a budget.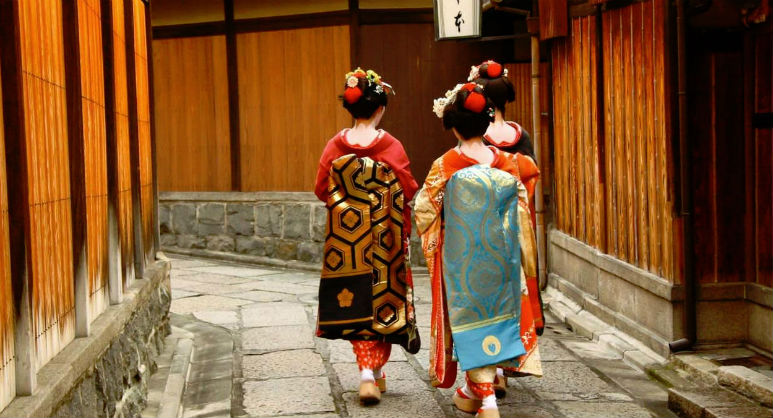 Go Geisha Spotting at Gion
Seeing a geisha in Japan is like spotting a gazelle in the wild, seeing them in their native environment is just far more magical. Kyoto especially in the Gion district is where geisha sightings occur and where you'll see most people wearing traditional kimonos. Gion attracts tourists with its high concentration of traditional wooden machiya merchant houses. The most popular area of Gion is Hanami-koji Street from Shijo Avenue to Kenninji Temple. A nice place to dine, the street and its side alleys are lined with preserved machiya houses many of which now function as restaurants, serving Kyoto style kaiseki ryori and other types of local and international meals.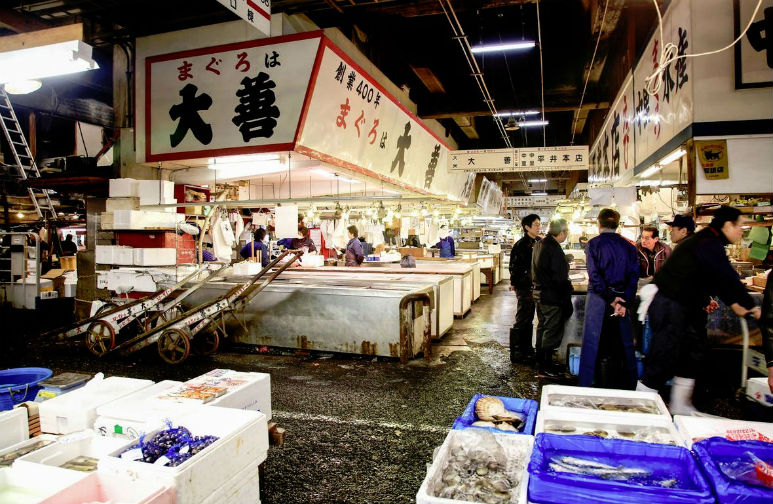 Eat Sushi at the Tsukiji Fish Market
The largest and busiest fish market in the world has long been destination for lovers of fresh sushi sashimi. It's a great place to visit to get the freshest fish off the boat. Visitors have a wide range of shops and restaurant to choose from. Fish is also sold in this market but make sure to arrive early as the best fish tend to go quick and fast and is only limited to a certain number of people entry per day. Whether you're a newly arrived tourist or a local with some sake running through your veins, a late-night, early-morning sushi session can be an experience that stays with you for life.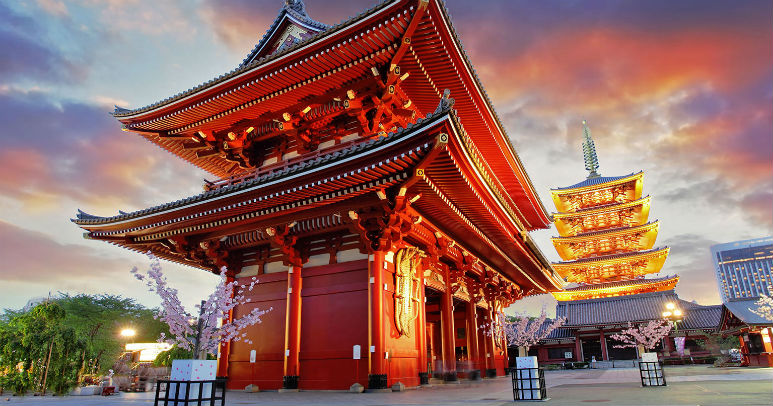 Pray at the Sensō-ji temple
The Sensoji temple is a Buddhist temple located in Asakusa. It is one of Tokyo's most colourful and popular temples in Tokyo..The approach to Sensoji, known as Nakamise Dori, is lined with about a hundred shops selling crafts, souvenirs and plenty of sweet and savoury snacks. Throughout the year you can come across seasonal events held on the temple grounds. The entire temple complex is always busy, particularly so at weekends; consider visiting in the evening to see it with fewer people and the buildings beautifully illuminated.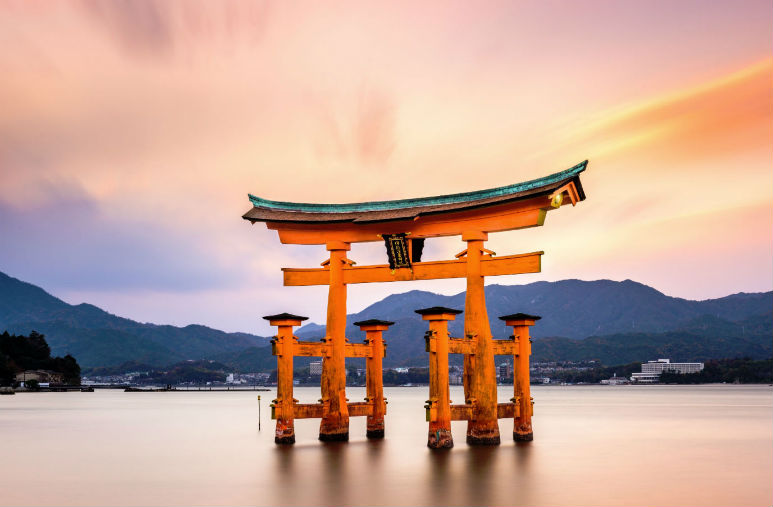 Visit the floating Itsukushima Shrine at Miajima
The centuries-old Itsukushima Shrine on Miyajima is the source of both the island's fame and its name. The island is literally called "shrine island" in Japanese, The shrine is known worldwide for its iconic "floating" torii gate which is unique for being built over water and seems to float during high tide. The shrine complex consists of multiple buildings, including a prayer hall, a main hall and a noh theater stage, which are connected by boardwalks and supported by pillars above the sea.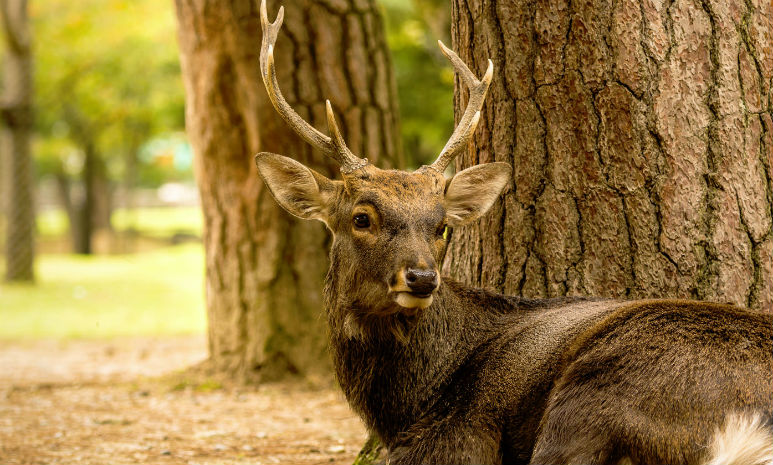 Feed the deer at Nara, Osaka
One the main attractions at Osaka is to head to the Nara to feed the deer. According to Shinto tradition and lore, deer are the sacred messengers of the gods, such that, in ancient times, killing a deer in Nara was a crime punishable by death. Nowadays, deer are no longer considered sacred, but in honour of tradition, they're considered as protected national treasures, which is why you can see them roaming in Nara Park The park is home to hundreds of freely roaming deer. Nara's is home to over 1200 deer have become a symbol of the city and have even been designated as a natural treasure. Nara's deer are quite tame, but a word of caution they can be quite aggressive while feeding them.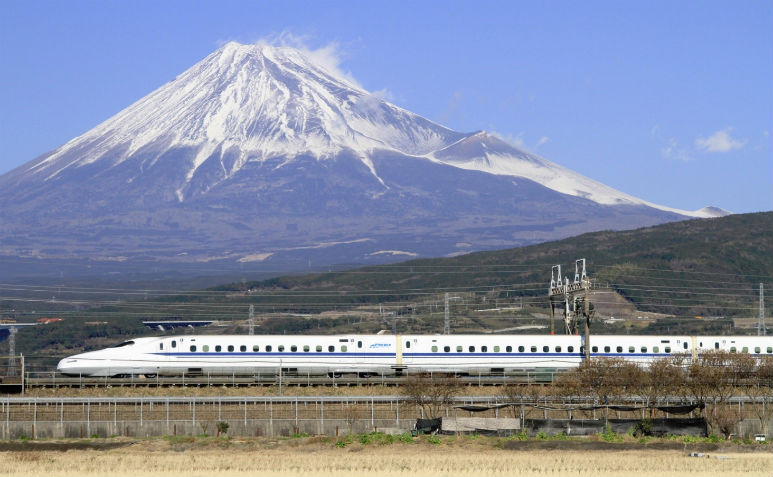 Ride a shinkasen to Mount Fuji
Mount Fuji, Japan's highest and most prominent mountain, can make for lifelong memories. The mountain itself may look more attractive from afar than from close up, but the views on clear days and the experience of climbing through the early morning hours among hundreds of equally minded hikers from across the world are very rewarding. The perfect way to get Mount Fuji is on the shinkasen, these trains are running at speeds of up to 320 km/h, the shinkansen are known for punctuality, comfort, safety and efficiency.
About the Author

An avid writer, film buff and connoisseur of video games. He has an education in Journalism with a background loaded in Political Science. With a passion for reading, writing and everything in between, he speaks in old Latin phrases, loves visiting new places and often engages in lively discussions about food, travel and politics. Whilst busy creating the new coke, he is seen consuming ice-cream for breakfast, preparing gourmet cheese boards and collecting funk pop vinyls. He can be seen around Brisbane living life to the fullest on the search for his next destination.