25 Interesting Shower Thoughts
OR MAYBE ITS JUST US?
The shower isn't just a place to put on your best voice and belt out your favourite songs. Disconnected from everything except our minds, it is the perfect time to let your thoughts run wild. Here's 25 Interesting Shower Thoughts to really get you thinking. Enjoy!
If two vegetarians or vegans argue, is it still considered beef?
We eat pizza from the inside out.
If you live to be 70 years old, you will spend 10 YEARS of your life on a Monday.
If babies are in the womb from 9 months, why aren't they considered 9 months old when they are born?
When you buy a bigger bed, you have more bedroom but less bedroom.
Your stomach thinks all potatoes are mashed.
In order to fall asleep, you have to pretend to be asleep.
When you have your picture taken with Mickey Mouse at Disneyland, does the person inside the costume smile for the camera?
No matter how easily you can hear a video, you will always read the subtitles.
If a fly loses its wings, is it now a walk?
If you take a shit at church, does it make it a holy shit?
Al Capone's business card said he was a used furniture dealer.
A broken clock is right two times every day.
Guinness Book of Records holds the record for being the book most often stolen from Public Libraries.
About 150 people per year are killed by coconuts.
Lasagna is spaghetti flavoured cake.
The chance of you dying on the way to get lottery tickets is actually greater than your chance of winning.
During your lifetime, you will produce enough saliva to fill two swimming pools.
If 33 million people held hands, they could make it all the way around the equator.
A "jiffy" is the scientific name for 1/100th of a second.
If it was possible to eat all of yourself, would you become twice as big or would you disappear?
Human birth control pills work on gorillas.
In France, it is legal to marry a dead person.
A waterfall in Hawaii goes up sometimes instead of down.
Why is a building called a building if it's already built?
What are your top shower thoughts? You can trust us with your secrets... promise!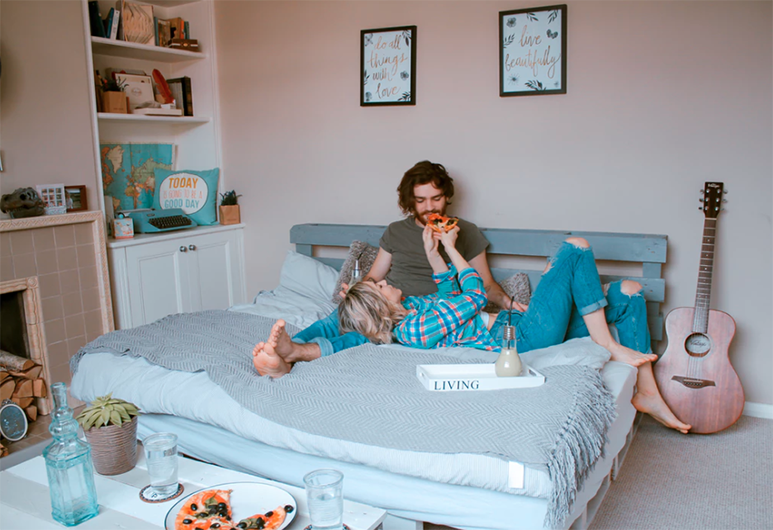 About the Author
Ashleigh is fun, flirty and on her way to thirty. You can win her over with booze, food & good vibes. When she's not out and about, you can almost always find her curled up on the couch, with Maltesers and popcorn in hand, re-watching friends for the 99th time. How you doin'?