50 CHEAP THINGS TO DO ON THE SUNSHINE COAST
Beaches, Sunshine, Good Food and Good Vibes. Fall in love with the Sunny Coast.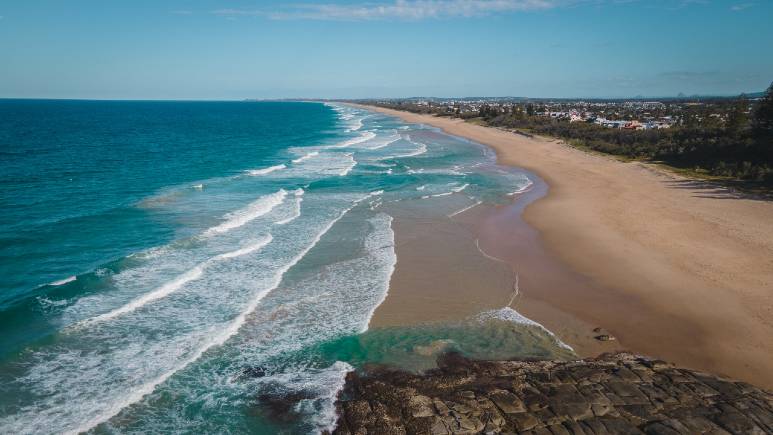 We love the Sunshine Coast with its gorgeous beaches, top notch surf spots, friendly locals and unspoiled national parks. But visiting this slice is paradise doesn't need to break the bank. Whether you are a bubbly family of four or looking for a romantic escape from the city with your partner, this list is your essential guide to the 50 Cheap Things to do on the Sunny Coast.
CHEAP EATS

📷: Meelan Bawjee
Bring your appetite and gather your mates to your new favourite mid-week takeout spot. Conveniently located in the dead centre of Maroochydore, 59 Fish is proudly family-owned and offers huge portions and great prices.
Get a Calamari Pack for $12, a Family Pack for $35 (trust me, this will feed up to 6 people) and all the trimmings like potato scallops, Dim Sims and Pineapple Fritters.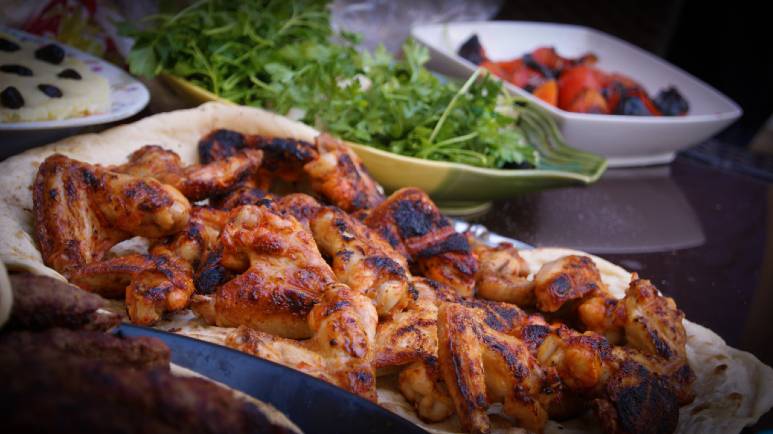 📷: Omar Mahmood
Alexandra Headland is already one of the best spots on the Sunny Coast. Make it even better and stop by the Alex Surf Club for some cheap eats. I know what you are thinking, it's a surf club how good can it be? Trust me, Alex Surf Club is on another level. Swing by on a Wednesday and try their top-secret chicken wings for under $10. Pair your bites with a cheeky craft beer, take your mates out to the deck and enjoy that world-famous sunset.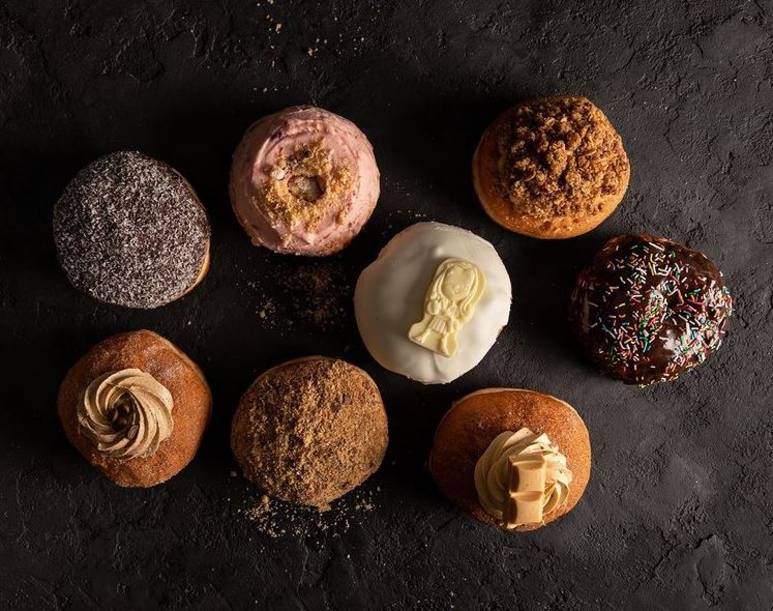 📷: Kenilworth Bakery
Located in the rolling hills of the Sunshine Coast Hinterland, Kenilworth Country Bakery is the place to be on a Saturday morning. Behold a paradise of baked goods and explore a delectable selection of filled, iced and glazed donuts. This charming little bakery has it all from the classic cinnamon dusted donuts to the more out there ones with flavours such as Golden Gaytimes, Tim Tams and Peanut Butter and Jelly.
Pair your doughy donut with a coffee but just combine the two and get your latte in a donut. It's a bit messy but well worth the novelty and Instagram pic.
Craving for more? Try their iconic one-kilogram donut challenge. This monster of a treat costs $20 but is free if you manage to finish it in under an hour. Trust us, this isn't for the faint hearted.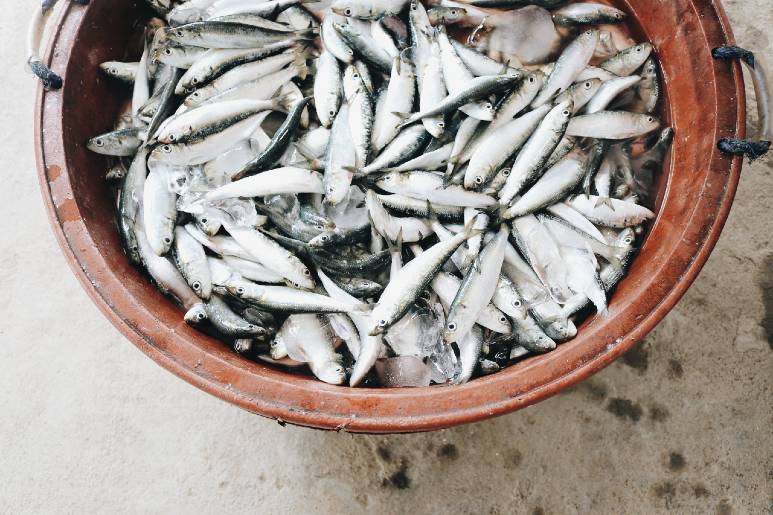 📷: Zeshalyn Capindo
Get ready to set sail to Fisheries on the Spit for the freshest prawns and seafood on the Coast. Right there in the Mooloolaba Harbour, Fisheries takes the produce straight off the trawler and on to your plate. Get your hungry little hands on the famous Mooloolaba Prawns, perfect for a lazy Sunday BBQ with your mates. What's not to love?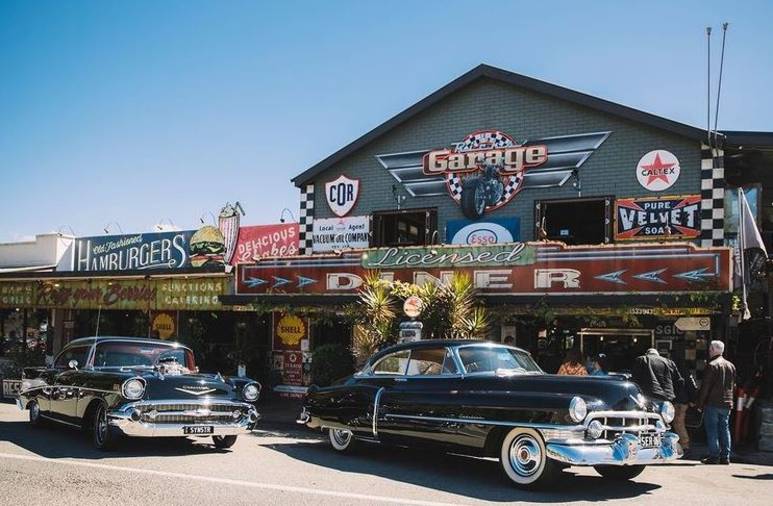 📷: Rick's Garage
Start your engines, grab your mates and skrrt up to Rick's Garage in Palmwoods. Take yourself back in time to 1950's America and chow your way through towering burgers, salads and brain-freeze enduing old skool shakes. Rick's Garage is an instant family favourite. Craving some fun for the adults? Take your party upstairs to Rick's iconic Whiskey Bar and enjoy craft beer on tap and an assortment of American Spirits.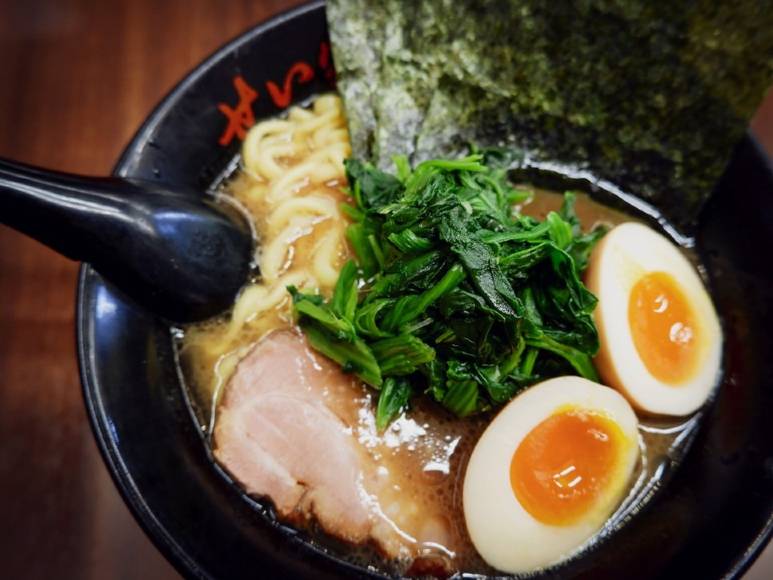 📷: Susann Schuster
It's time to say sayonara to those nasty two-minute noodles and their stale powdered flavour packets with this local secret. The only Ramen shop on the Sunshine Coast, you know you're in for something special the moment you walk through the door. This cute little space is perfect to sit with your gal pals and gossip over a piping hot bowl of fresh flavourful ramen with finely sliced meat. To make things even better, Umami offers vegan and vegetarian options, and you can slurp down noodles for under $20.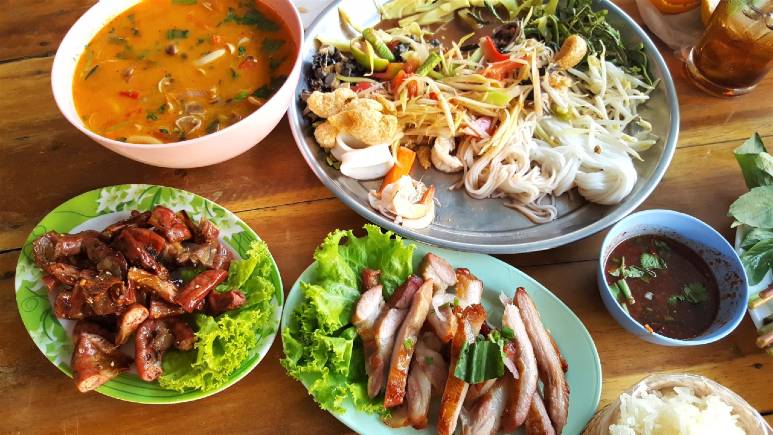 📷: Jerome Jome
Bringing her beautiful family recipes to the Sunshine Coast, Pum has been cooking up a storm since 2014. Her bustling kitchen is located straight off of Ocean Street, Pum's Kitchen has become a local favourite serving up authentic recipes like Pad See Ew, Som Tom E-Sarn (Green Paw Paw Salad) and Fish Cakes.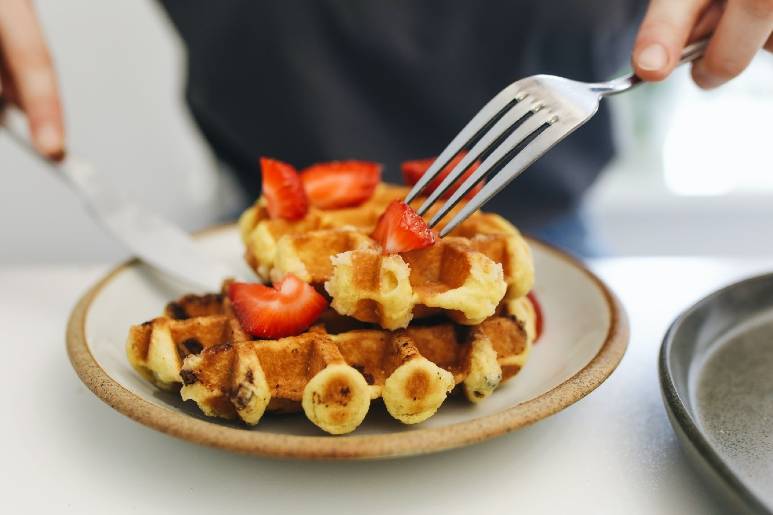 📷: Polina Tankilevitch
This cute little café in Montville is an instant hit with anyone with a sweet tooth. Dig into the delicious loaded Belgian Waffles topped with strawberries, chocolate sauce, icing sugar and other sweet delights. Pair your waffley goodness with the star of the menu, Poffertjes (Dutch mini pancakes) and the caramel waffle biscuits, Stroopwafel.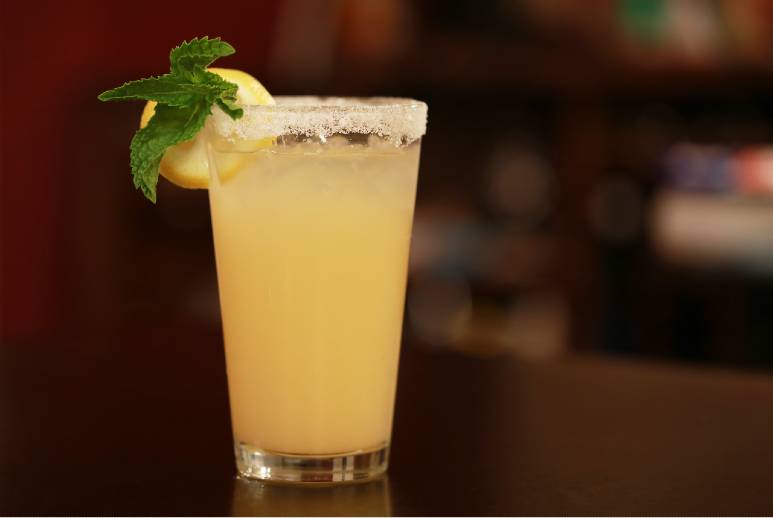 📷: Designs by Ja
Spice up your Sunday afternoons and eat away those Monday Blues with Prickly Piñata. Bring the fam and devour $5 Tacos for the kids and cheeky $15 Margaritas and $10 Tacos for the adults. Get ready for Prickly Piñata to gauc your world!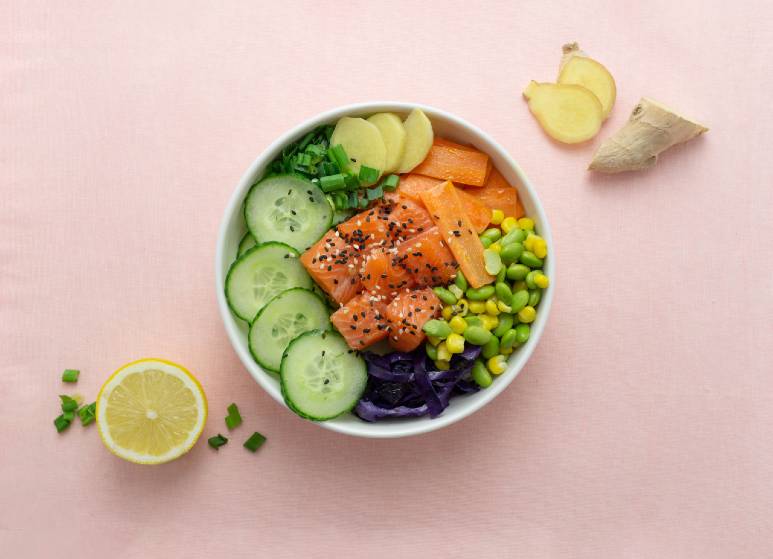 📷: Miu Sua
This brightly lit café deserves a spot on your new favourite eats list. Serving breakfast, lunch and dinner, Larder and Baked has a dish to satisfy even the pickiest of eaters. With expertly made coffee and a $18 Poke bowl guaranteed to blow up your Instagram, L&B is unmatched on price and atmosphere. Once you taste their silky smooth Smoothie bowls or the sweet crunchy granola, you'll be begging for more.
GET INTO NATURE | WALKS, HIKES AND KILLER VIEWS
Hells Gate | Noosa Heads

📷: Luisa Denu
Bring your best Nike's and your besties and take a hike up to Hell's Gate. Don't worry, it isn't as scary as the name suggests, on the contrary- it's absolutely beautiful. Start off at the famous Hasting Street and grab an all essential coffee before your 4.3km circuit trek. Walk through the Main Beach and up into the cliffs and stop for a quick swim at Little Cove, Boiling Point or Tea Tree Bay. The crown jewel of this walk is Hell's Gate which will take approximately 60 minutes and is one of the most rewarding views on the Sunshine Coast. Get your cameras ready as it is one of the favourite spots for pods of dolphins to play and for seabirds to fly in and out of the cliffs.
Mount Coolum | Coolum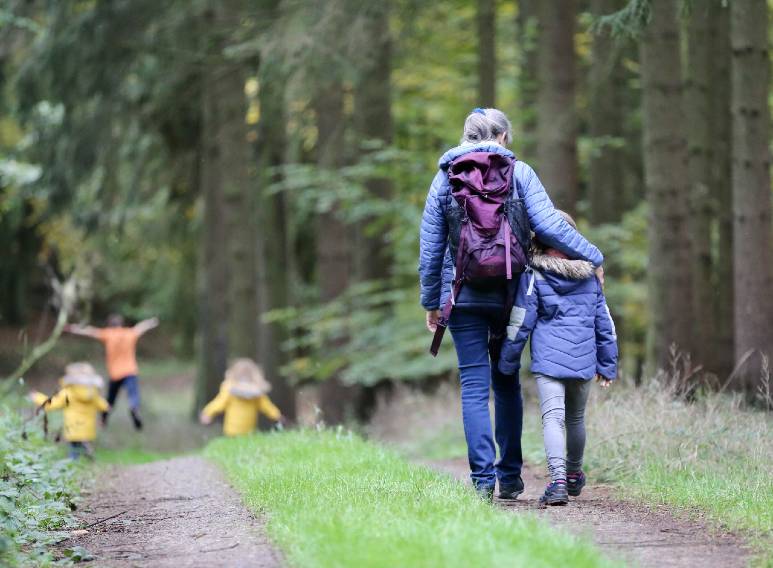 📷: Juliane Liebermann
Take to the clouds with a quick and breezy hike up Mount Coolum. A local favourite for fitness junkies and families alike, this little mountain is suitable for everyone, no matter their physical strength. Easy to climb with a series of stone steps built into the rocky ground, you'll be up the top in about 30 minutes (or 20 if you run). Once at the summit, you'll find a jaw dropping panoramic views of the coastline, the town of Coolum, Double Island Point and Caloundra. Whichever way you look, it's perfect to spice up your Instagram story.
Laguna Lookout | Noosa Heads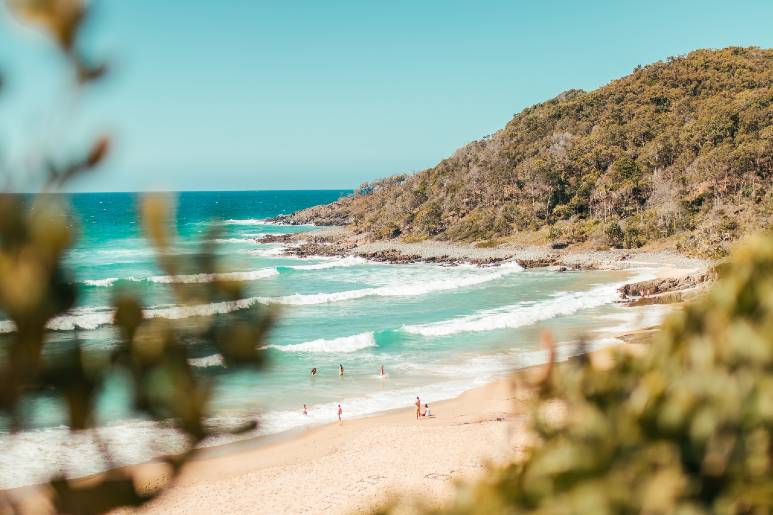 📷: Luisa Denu
This secret spot is perfect for a first date. Located right on the edge of Noosa Heads, this cute little lookout boasts spectacular views of Noosa's Main Beach and Laguna Bay. Hold your new date's hand and stumble up 1.2km hill from Hasting's Street up to this scenic gem. Along the way, spot kookaburras, lace monitors and koalas snoozing among the giant grey gums and other native trees.
Once you reach the lookout, there is plenty of benches and other amenities to sit and snuggle with your date and take in the absolutely stunning views (especially at sunset).
Kondalilla National Park | Montville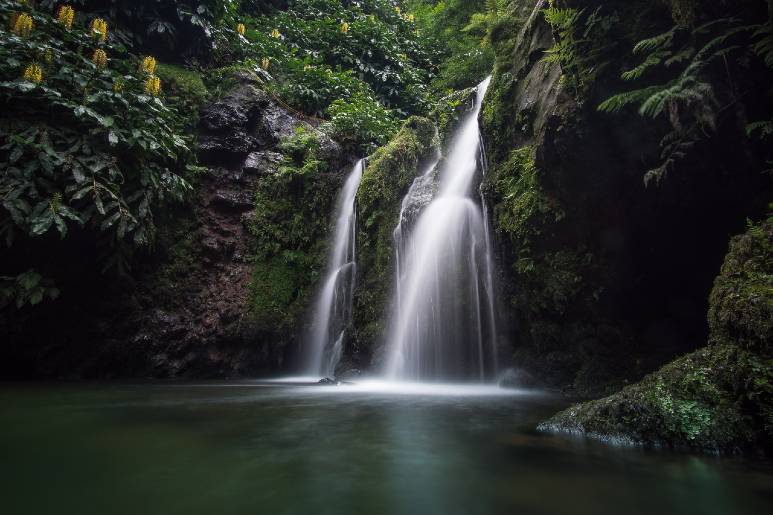 📷: Daniel Wallace
Take a roadtrip up into the mountains and go chase the stunning waterfalls of Kondalilla National Park. This famous little spot, nestled in the Sunshine Coast Hinterland is best visited on a hot summers day and with a bunch of your best mates. Trek down the 4.7km circuit walk to find some of the most spectacular waterfalls in the Hinterland. Dive bomb into the waterholes and splash around, all set to the backdrop of the mind-boggling views of the Kondalilla Rainforest.
Go on a Great Walk | Sunshine Coast Hinterland
📷: Jon Flobrant
If you are looking for a fitness challenge this week, look no further than the Great Walk of the Sunshine Coast Hinterland. Located in the depths of the Kondalilla National Park, this hike is suitable for both day visitors and extreme hikers. Explore the sub-tropical rainforest with your mates and power through the 58km track and camp right in midst of nature. Along the 4-day-trail, traverse through waterfalls, beautiful secret gorges and rockpools to make memories that will last you a lifetime.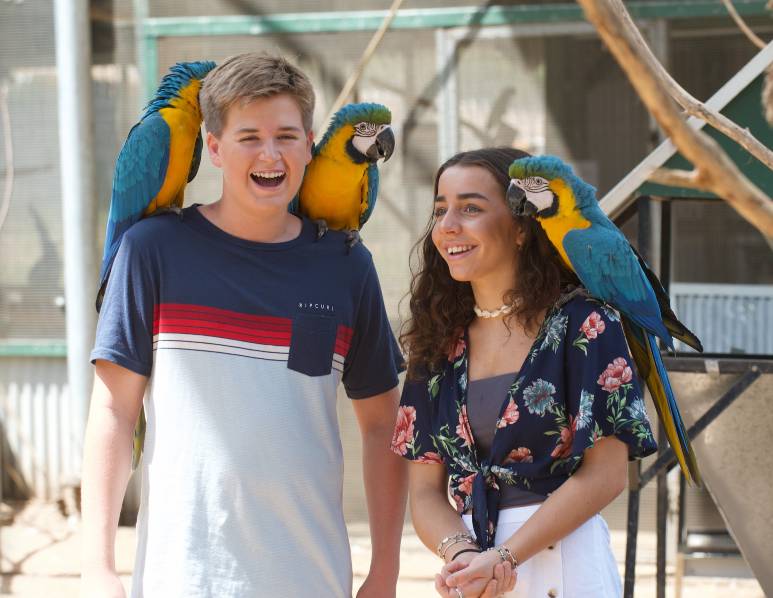 📷: Maleny Botanical Gardens
Relax in the beautiful atmosphere of the Maleny Botanical Gardens. Experience the magic of this one of a kind park for only $37 for adults and $15 for the little ones. Explore the seven hectares of tranquil gardens and dip your toes in the waterfalls, lakes, and ponds. Let the kids run wild in the bird aviary with Macaws, Finches, and other feathery friends. It's sure to be a bird-tastic day.
Spot some Kangaroos | Sippy Downs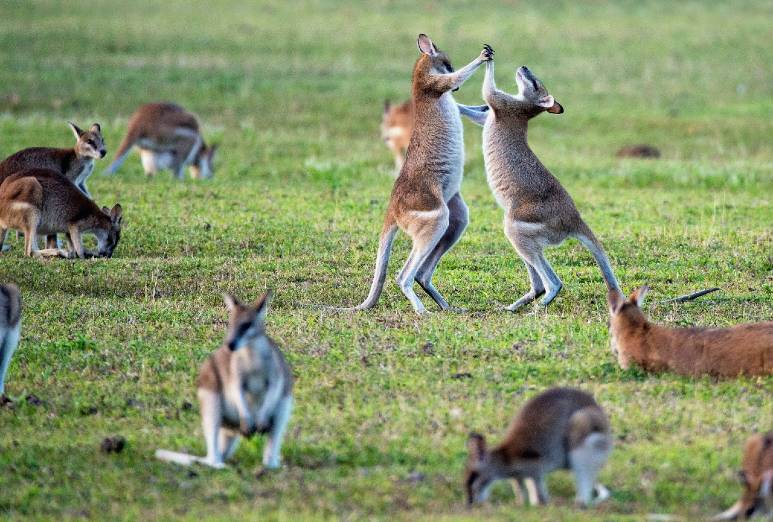 📷: David Clode
Sounds strange but the best place on the Coast to spot Kangaroos is in a university. The University of the Sunshine Coast (USC) is home to over 20 native Eastern Grey Kangaroos and thanks to their conservation efforts, this mob's numbers have only increased in recent years. Other places to see these funny little creatures are Pelican Waters Golf Club, National Parks such as Noosa and Coolum or if you are lucky, you can even see them in your own backyard, just keep your eyes peeled.
Stargaze at the Beach | Anywhere Sandy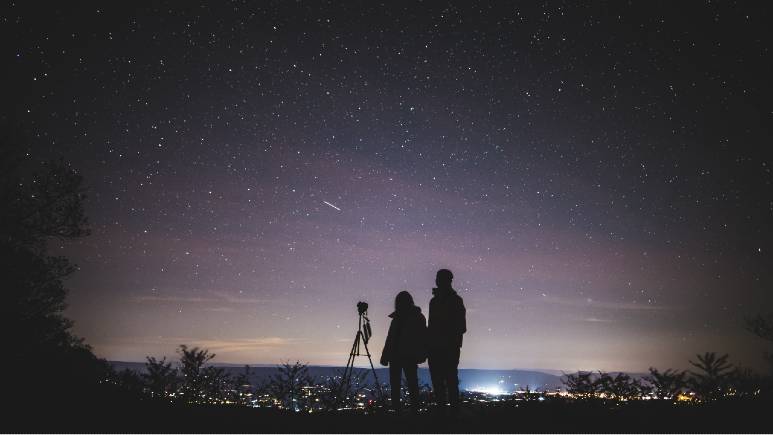 📷: Yuting Gao
Stargazing is so romantic especially when done at the beach. Imagine snuggling up with your bae on a picnic blanket, toes in the sand, taking in the gorgeous night sky. Sounds like heaven. Living on the Sunshine Coast, you are spoiled for choice when it comes to beautiful beaches and those beaches only get better at night. Take your favourite person up to Alexandra Headland Hill for a nighttime view of the city or if you are wanting something a bit more secluded, drive up to Mudjimba Beach and admire the stars on your own stretch of private sand.
Walk through Point Cartwright | Buddina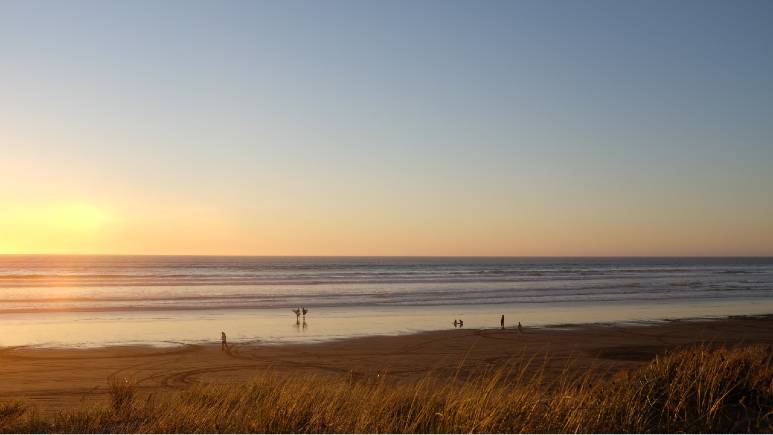 📷: Grace Caadiang
Theres a reason why Point Cartwright is a local favourite. Perfect for families, young romantics and dog lovers, this seaside walk is a not so well-kept local secret. The ideal location for a girl's afternoon picnic or a brisk stroll along the coastline, Point Cartwright has it all. Enjoy tranquil views of Mooloolaba Spit and lounge around at the iconic lighthouse lookout and grassy hills and say I do to a bottle of Sav Blanc while taking in those gorgeous ocean waves.
Mount Tinbeerwah | Tewantin National Park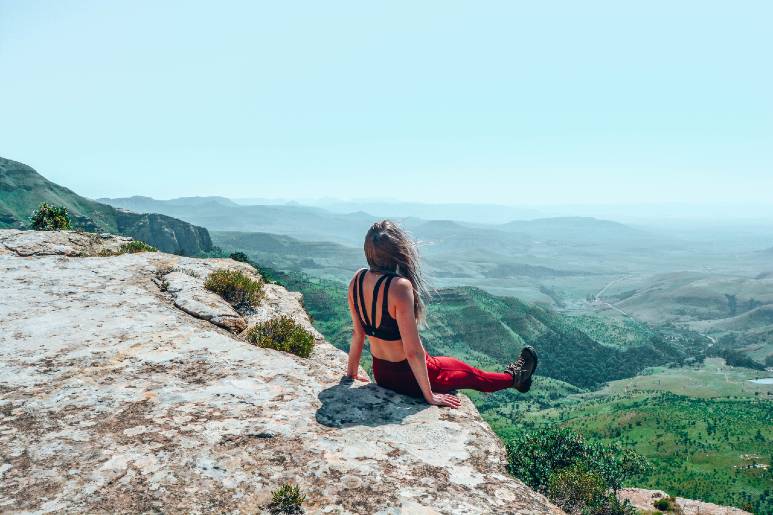 📷: Dannii Coughlan
Just 15 minutes out of Noosa, you'll find one of the best mountain hikes on the Sunshine Coast. Mount Tinbeerwah is hidden in the Tewantin National Park and is just waiting to be discovered. Suitable for any fitness level, this mountain may be only 64 metres high but it sure makes up for it with it's drop dead gorgeous views of Noosa Headland and the Pacific Ocean. Be sure to bring your camera and a bunch of friends, these views are bound to spice up your social media feed.
Glasshouse Mountain Views | Glasshouse Mountains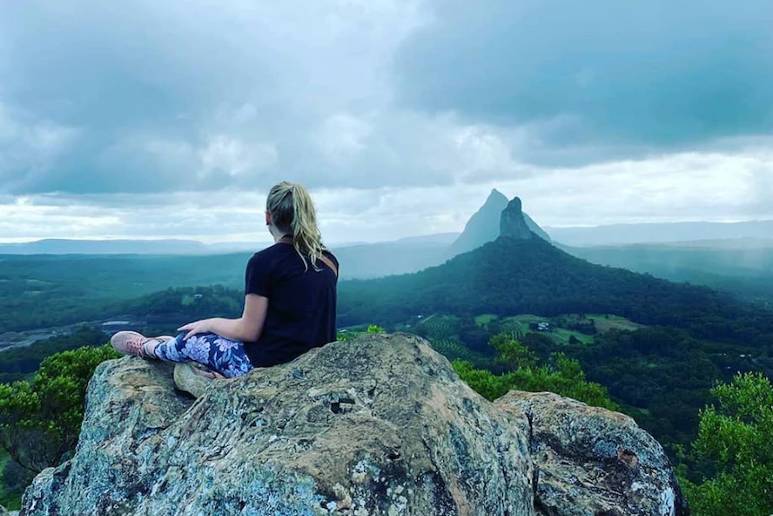 📷: ABC
The best way to enjoy the Glasshouse Mountains is to throw down your picnic rug, grab your besties and a crisp beverage and set up shop outside of Mary Cairncross Park in Maleny. Ditch work earlier and take in the awe-inspiring views of the 11 giant mountains and escape the stresses of everyday living. Just sit back, breath and take it all in. Go ahead, we won't judge.
Conondale National Park | Conondale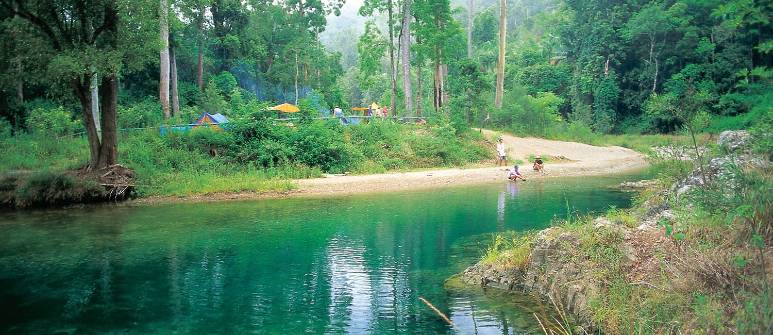 📷: Visit Sunshine Coast
If weekend adventuring and going off the beaten track is your thing, then Conondale National Park has your name written all over it. Just an hour's drive west of Maroochydore, this 35,700-hectare park is a hub of natural activity and is home to a number of rare plants and animals. Explore on foot and admire the beauty of the Mother Earth with Conondale's tumbling waterfalls, deep gorges, and magnificent rainforest trees.
Still feeling the adventure bug? Camping, Caravanning and Horse riding are all allowed in the park so why not make a weekend out of it and escape the busy city lifestyle.
EXPERIENCES | DAY, NIGHT, ANYTIME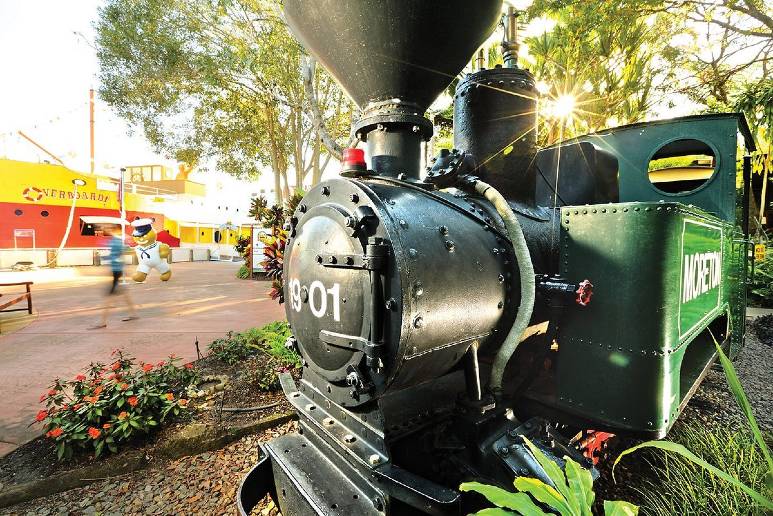 📷: Trip Advisor/ Ginger Factory
Enter a ginger themed wonderland with gingerbread men, ginger sweets, ginger bears and even ginger chocolate. Discover the tantalising tale of Buderim Ginger's history while relaxing in the carriages of the 114-year-old vintage train, Moreton. With free admission, the Ginger Factory is guaranteed to be lots of fun for the whole family with mini rides, educational tours, and taste testing.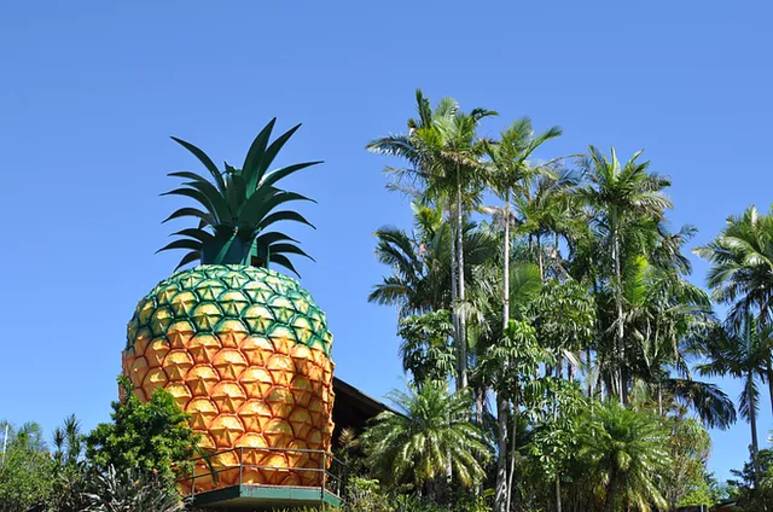 📷: Big Pineapple
If you've heard about the Sunshine Coast, you've probably heard of the Big Pineapple. This iconic landmark was given a major facelift in 2019 and has recovered in spectacular fashion with a new and improved Heritage listed Pineapple Train. Bring your kids for only $5, get cozy in the carriages while riding along and learning about the site's rich history. Take your Pineapple adventure to the next level and climb to the top of the landmark itself and make some wonderful memories.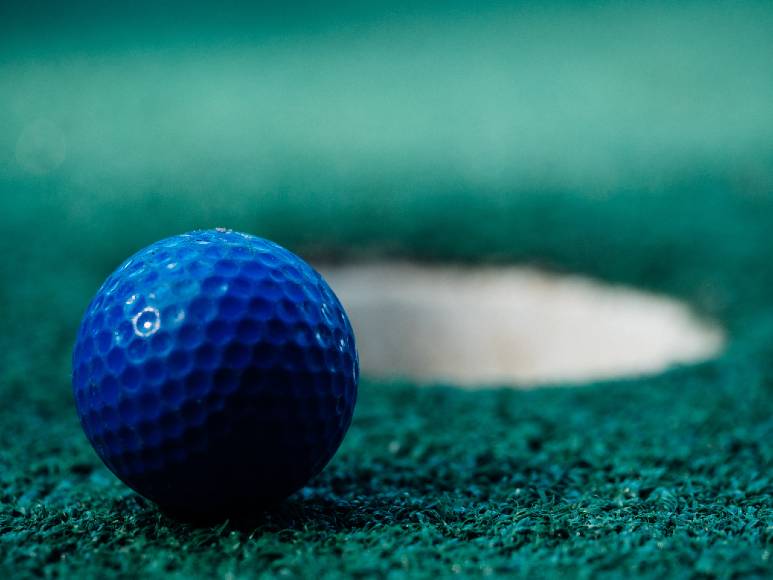 📷: Aaron Burden
It's a hole in one! Make your Saturday night one to remember at Holey Moley in the Big Top Shopping Precinct. Snag yourself a $20 cocktail and tour around the 18 tee-rifically themed holes. Looking for something extra special, make a fool out of yourself and rent out a private Karaoke room to live out your wildest singing dreams.
📷: Renan Caraujo
Please fasten your seatbelts and prepare for depature at the Queensland Air Museum. Just a short drive from Caloundra, QAM is Australia's largest aviation museum and is home to over 90 different aircraft, army helicopters and retired civilian planes. Best visited with friends and family, QAM makes for a plane-tastic day trip for the whole family.
Whale Watching | Coast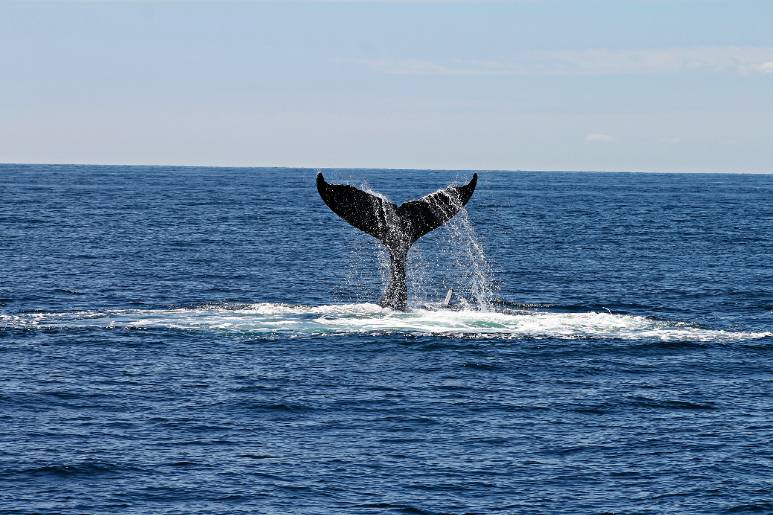 📷: Andrea Holien
From June to November, the majestic Humpback Whales make their perilous journey from Antarctica up North to breed. During this time, they are lucky enough to pass through the beautiful Sunshine Coast. Get your binoculars ready and head to your nearest beach to catch a glimpse of these natural beauties. We recommend camping out at Point Perry in Coolum, Point Arkwright or take a stroll over the Moffat Beach Headland. Wherever you choose, you'll have a whale of a time.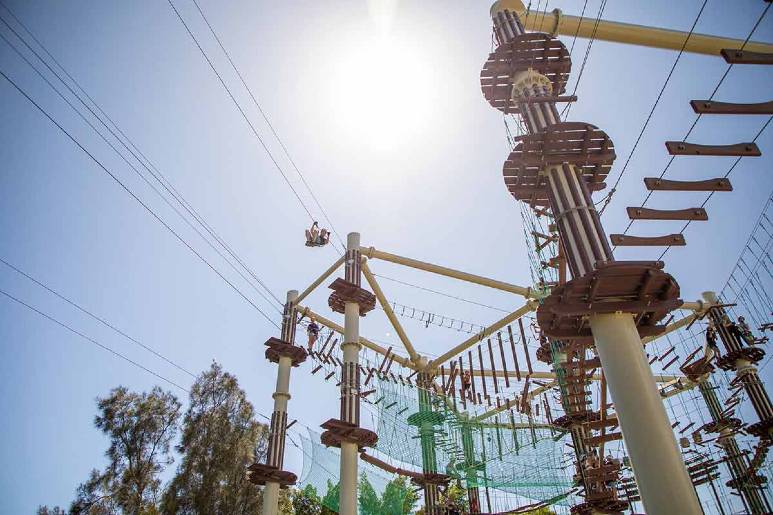 📷: Next Level
Zip over Cornmeal Creek with Next Level High Ropes Course. a newcomer to the Coast, Next Level is sure to get your heart racing with 7 circuits, 16 ziplines and 145 epic aerial obstacles. Dangle from the 22 metre high towers and witness amazing 360 degree views of Maroochydore and Cornmeal Creek, there's a course for everyone. Tickets start from $25 for kids over the age of 6. Whether you're the next Spiderman or just enjoy pushing yourself out of your comfort zone, Next Level is a great way to spend your weekend.
Alex Skate Park | Alexandra Headland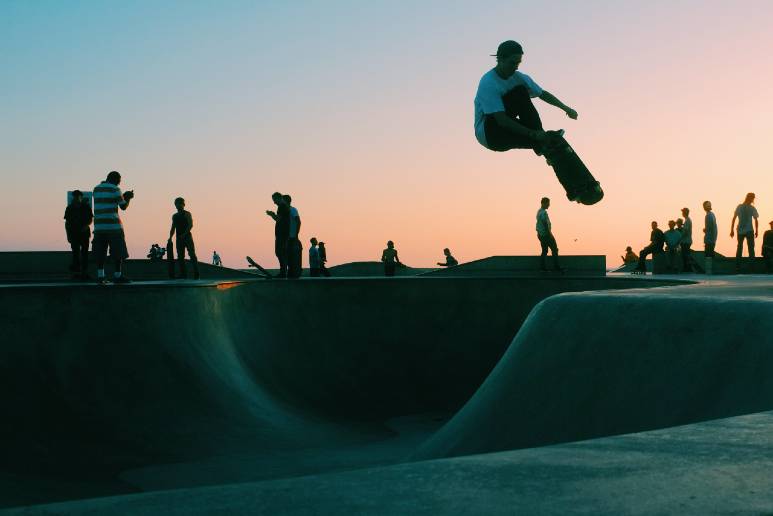 📷: Robson Hatsukami Morgan
Bring the boys, bring your battered old skateboard, and show off your skills at the Alex Skate Park. Located right on the beach, it's the best park for all age groups and skill levels. It's a safe and active hangout spot for the local teenagers. But don't let that deter you, the Alex Skate community is very welcoming, and you'll be sure to find some new mates to get skating at the top of your game.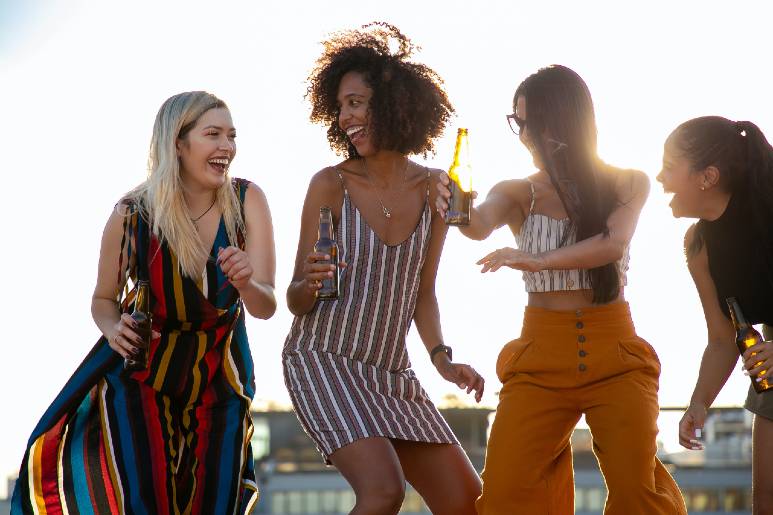 📷: Kampus Production
Get your boogie on…every second Saturday at the beautiful Peregian Beach. This family friendly free concert is fully driven by locals and powered by donations so it's a fun way to support your community. Sit back and relax on a picnic rug and groove the afternoon away to some of the best Sunny Coast artists of all different types of styles and genres.
Unfortunately, due to COVID, Peregian Originals isn't running any concerts until 2022. But never fear, you can still boogie in the comfort of your own home by watching their livestream.
Double Island Point | Cooloola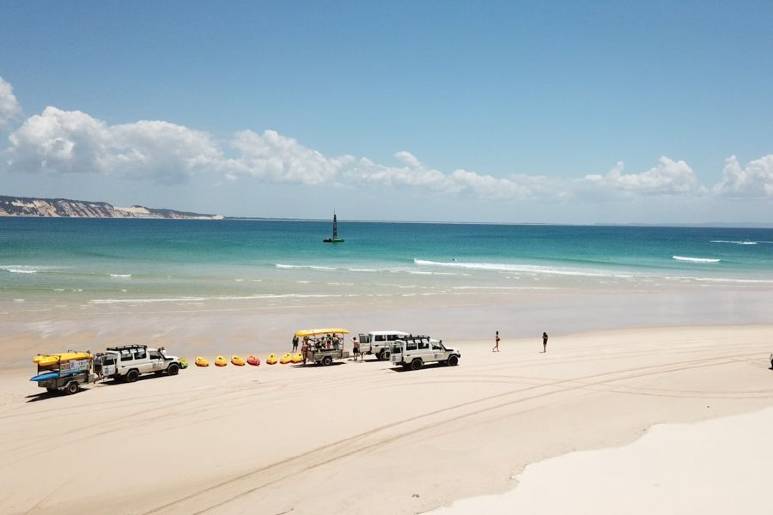 📷: Fraser Tours
Get ready for the best boys' weekend you've had in a long time. Bring your 4wd's and a barrel of beer and take the ferry over to Double Island Point for only $13.50. Skrrt down the dunes and explore this brilliant little island with ease, just make sure you have a permit before you set wheel on the sand and be mindful of the tides. You don't want to get stuck in the ocean, trust us! We've been there, it's not a great time.
Beach 4WD | Noosa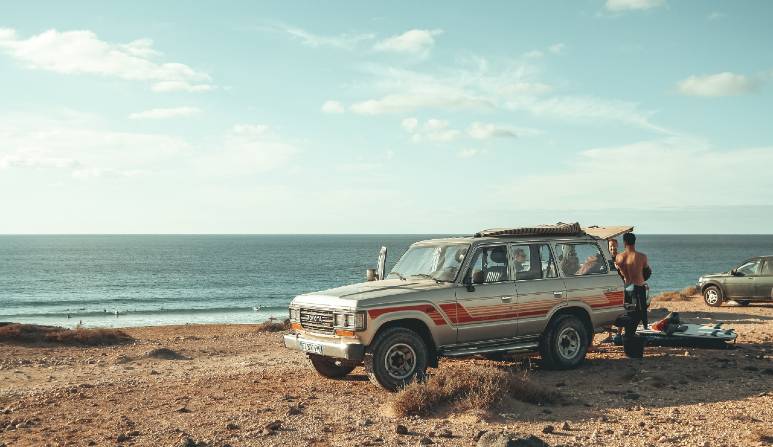 📷: Eddy Billard
Embrace the #vanlife, escape the Noosa crowds and drive your trusty Ute on to the sand. Explore the scenic Noosa North Shore and soak in that much needed sunshine. Call all your mates and make a weekend out of it. Just remember if one of you gets stuck, you'll have plenty of muscle power to get back on the road… we mean sand.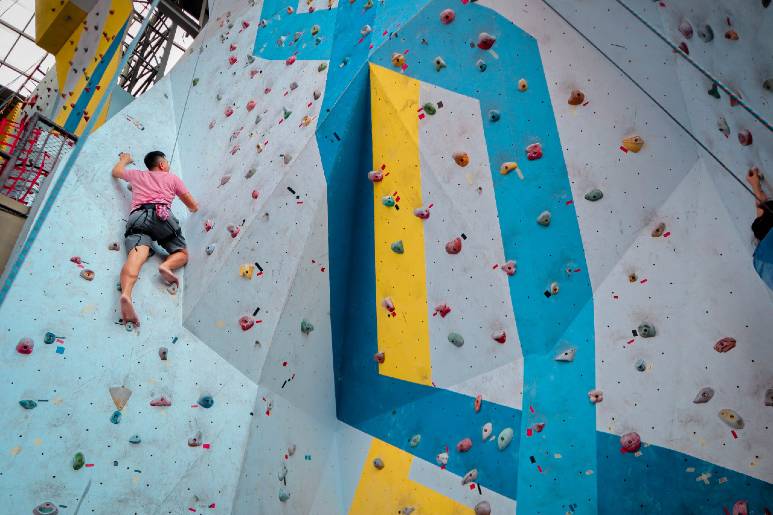 📷: Rahadiansyah
Warning: RockIt Gym isn't for folks who are scared of heights. Take your fitness to a new level with RockIt's 50 different climbing walls and courses. It's an adrenaline junkies dream for only $20 for an unlimited day pass. Take a friend and swing into a new mid-week adventure and have bundles of fun while staying fit at the same time. It's a no brainer.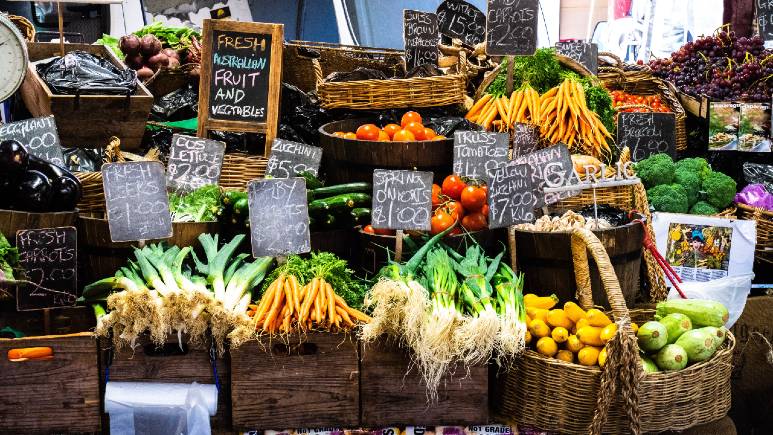 📷: Somi Jaiswal
Eumundi Markets is the godfather of markets on the Sunshine Coast. Occurring every Wednesday and Saturday, this market consists of over 350 artisan stalls and food vans and is a one stop shop everything local. Explore this haven of food, culture and art with your family and friends and experience the Eumundi community spirit.
Op Shopping | Everywhere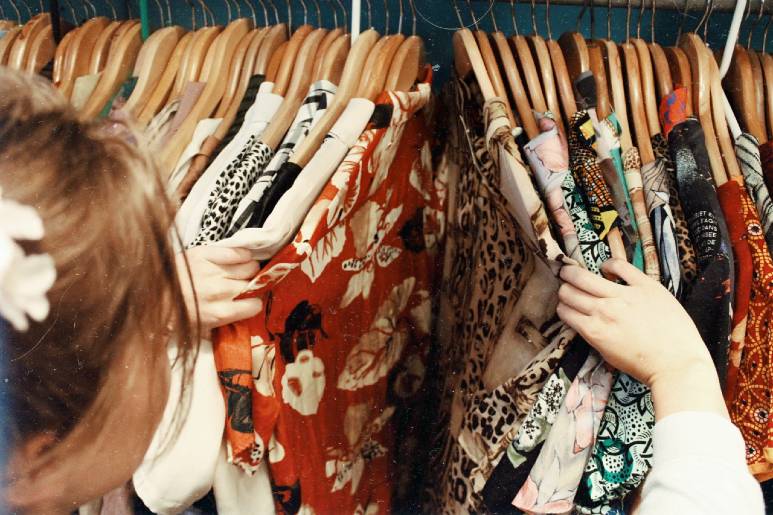 📷: Becca McHaffie
There's nothing like rummaging through a pile of clothes and finding something special. Get out of this world vintage fashion at the Sunshine Coast's best Op Shops. There's always something good to find in the Salvation Army stores, Vinnies and Bloomhill. Search the racks for knick knacks, pre-loved clothes and even premium furniture to breath new life into the daggiest room in your house.
Camping | Sunshine Coast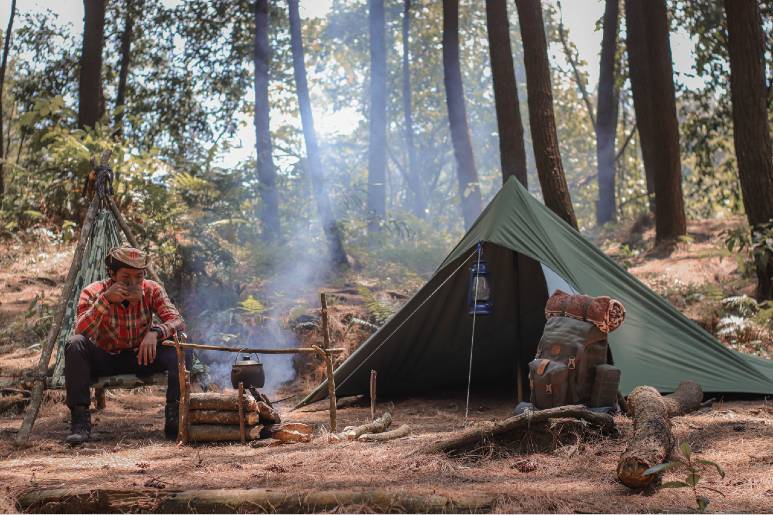 📷: Baihaki Hine
The Sunshine Coast isn't just famous for it's beaches and sea life- it is also dotted with a bunch of stellar camping sites just waiting to be discovered. Take your favourite person up for a weekend getaway to The Enchanted Tree in the Noosa Everglades. At only $25 a night (for 2 people), this site is the perfect place for some romance and enjoy the peace and quiet.
If bush camping isn't your vibe don't worry, we got you. Run down the sand dunes and skinny dip in the Ocean at Boreen Point. This campsite has a fully functioning camp kitchen and hot water showers so it's great for Glamping and a little mid-week holiday.
Zen Mornings | Point Cartwright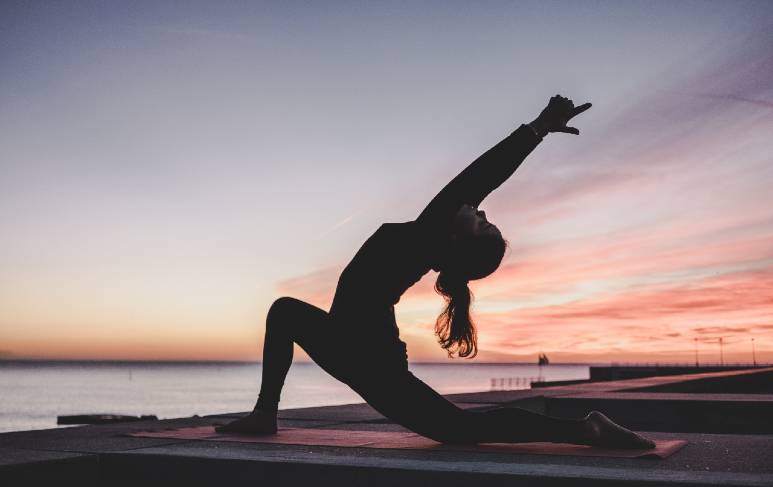 📷: Kike Vega
We all know the feeling- it's been a nightmare of a week, the kids are screaming, your workload just doesn't seem to end. You're so over it. Set your alarm to 4 o'clock and make much needed some time for yourself. Take out your yoga mat, put on your flowest outfit and make your way down to the rocks at Point Cartwright. Embrace the solitude and feel the energy of the ocean waves and just breath. even with the early get-up, it's SO worth the effort. Trust us.
Explore the Three M's | Montville, Mapleton and Maleny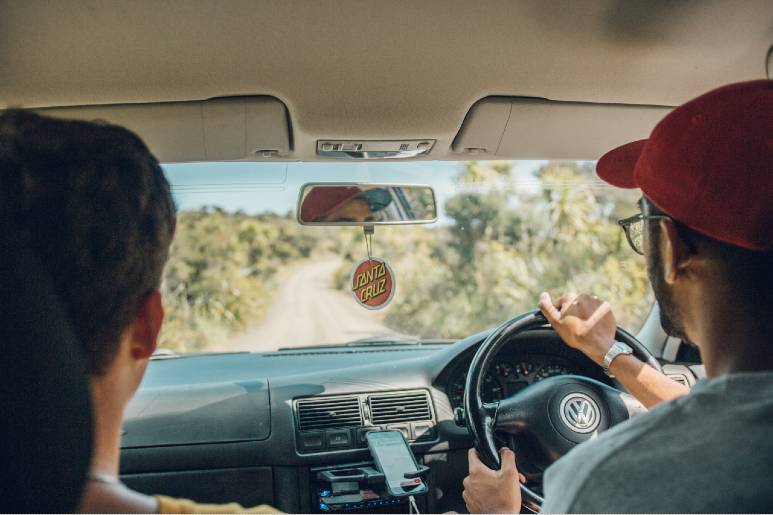 📷: Zac Harris
Strap up your hiking boots, charge up your cameras and discover the gems of the Sunshine Coast Hinterland. Fondly referred to by the locals as the "Three M's", these quaint little mountain towns have something for everyone. Starting off with the most popular and the ringleader of the three Montville.
Making up for its tiny size in bucket loads of charm, Montville is a popular tourist destination and beloved by locals. Wander the cobblestone streets and see what treasures await you from the iconic waterwheel to sweet delights at the famous chocolate shop, Chocolate Country.
Mapleton is Montville's naughty younger sister. It likes to get stuck into nature with a glorious array of walking trials, waterfalls, and stunning coastal views. Only 10-minute drive from each other, once you've done your walking it's easy to fit in some last-minute shopping to end your day with.
Now moving on to the big sister of the group, Maleny. Maleny is known for its rolling hills, tight knit community, and farmers markets. The community really makes Maleny pop and it's easy to see why so many people call this slice of the Hinterland home. Everything is like a postcard, so perfect and once you visit once, you'll want to keep coming back again and again.
Sunset Cruises | Mooloolaba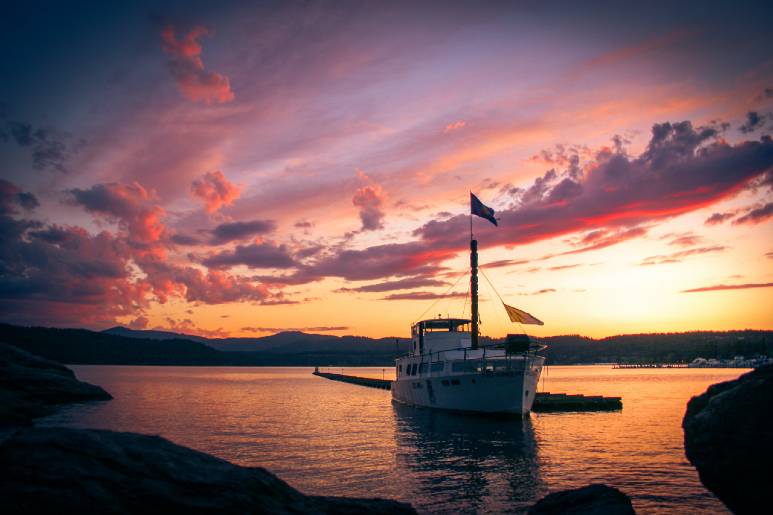 📷: Timothy Eberly
Unwind and try something new this Friday night with a romantic sunset cruise in Mooloolaba. Relax, eat fresh seafood and sip on delicious cocktails while gliding through the Mooloolah River's spectacular scenery for only $35. Go with the flow and take a trip around the beautiful harbours, wharfs and the iconic Mooloolaba Bay.
Go Fishing | Coast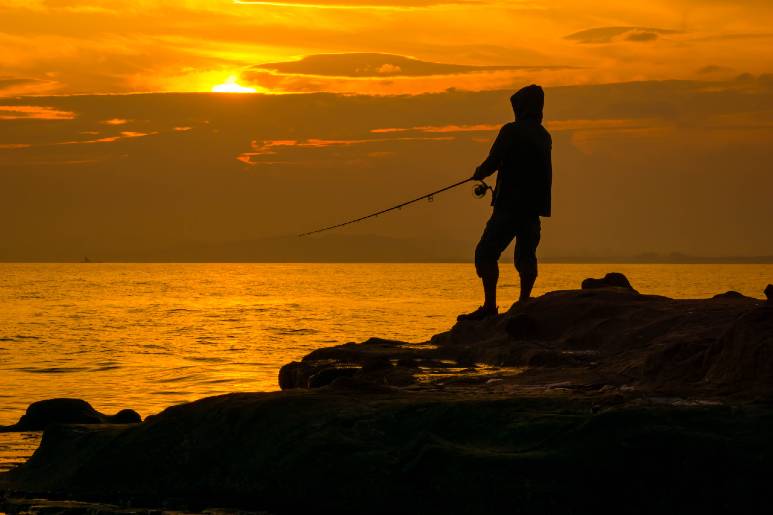 📷: Nat Suki
Ahhh Fishing. It's one of life's simplest pleasures. Every Dad has their own "top secret" fishing point and we're about to share some of them with you. Gather your mates, crack open a beer and cast your line out at the Mooloolah River Mouth, Buddina Canals and the Mooloolaba Wharf.
For some excellent night fishing, cast your line in underneath the Nicklin Way bridge to find some tasty Mangrove Jacks, Grunters and small Bream fish and Trevally.
EVERYTHING IS BETTER IN THE WATER
Pumincestone Passage | Caloundra

📷: Events Centre Caloundra
Make a splash at Caloundra's waterfront secret ish beach, Pumicestone Passage, located directly opposite the tip of Bribie Island. The perfect spot for kids to paddle and play, for Mum to chillax with her toes in the sand and for Dad's to finally try out his new fishing rod, the Passage has something for everyone. However good you are at swimming, the best way to experience this natural haven is by boat. Sail along the 35 kilometres channel and spot dugongs, seabirds and dolphins while enjoying a day out like no other.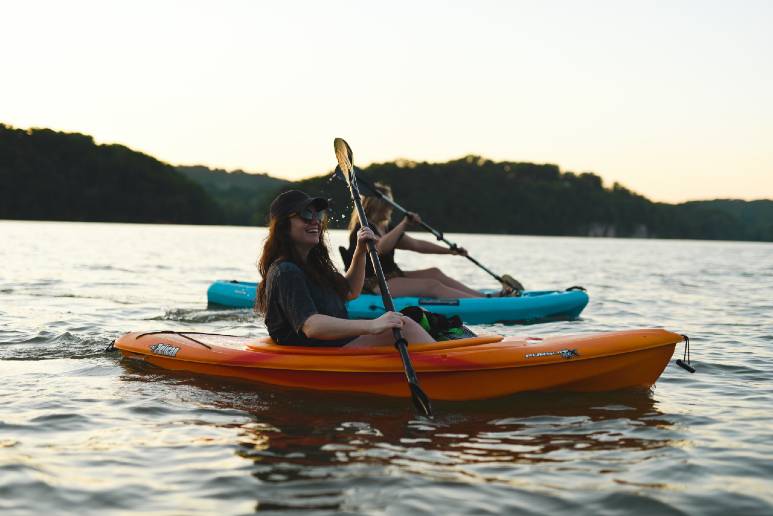 📷: Christian Bowen
Once a lazy fishing village, Minyama has transformed into a lifestyle capital of the Sunny Coast, boasting massive yachts and stunning waterfront mansions. The best way to take a sticky beak at these gorgeous houses is via kayak. Hire a kayak with your bestie from Sunshine Coast Afloat from $10 an hour, make your way through the winding canals and dream of another life.
Paddle Boarding | Maroochydore and Noosaville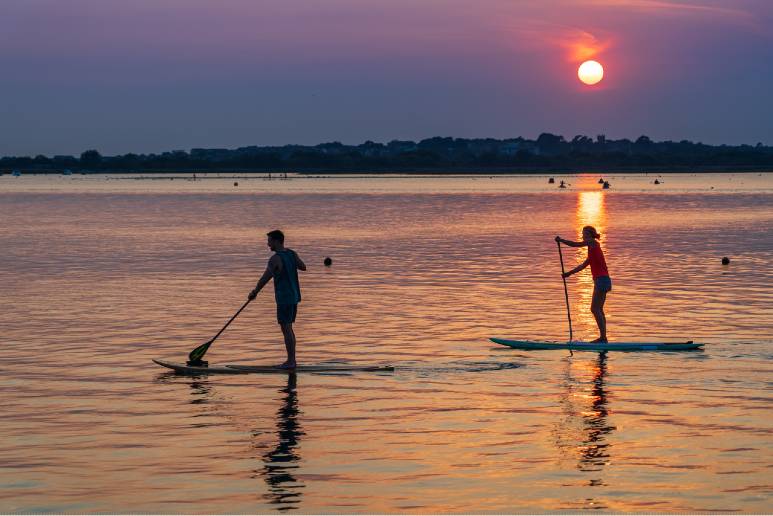 📷: Nick Fewings
Paddleboarding has risen in popularity in recent years and it's easy to see why. It's just you, the waves and your board, plus it's a great way to get fit and find some peace and quiet. Glide through the pristine waters of Noosaville and the Maroochy River for $10-$30 for an hour. If you have your own board, it's still totally chill to bring it down to the river and off you go. Have fun!
Snorkeling | Various Beaches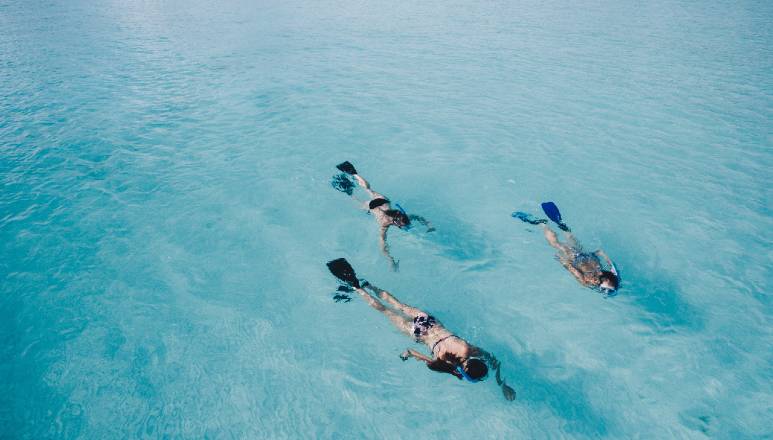 📷: See From The Sky
Avoid the beach crowds, bring your flippers, and take the plunge into the pristine waters of the Coast. Snorkel through the headlands of Noosa, the secret rockpools of Caloundra and see firsthand what our oceans have to offer. Swim with some fishy friends and discover the world under the sea. Easy to enjoy for any age group or skill level, snorkeling makes for an amazing day out with the fam.
Take a Dip in the Ocean Pool | King's Beach, Caloundra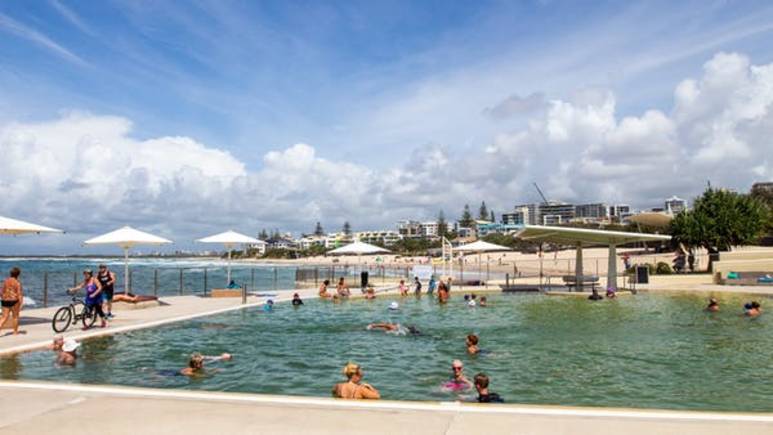 📷: Queensland.com
If the crashing waves of the beach intimidates you, then this is the spot for you. The famous King's Beach Saltwater Pool is 25 metres in length, fully equipped with a kid's wadding area, shade sails and BBQ's. It's a great place for your kids to learn how to swim in a safe salt water environment and is also super fun for adults too.
Gardener's Falls | Maleny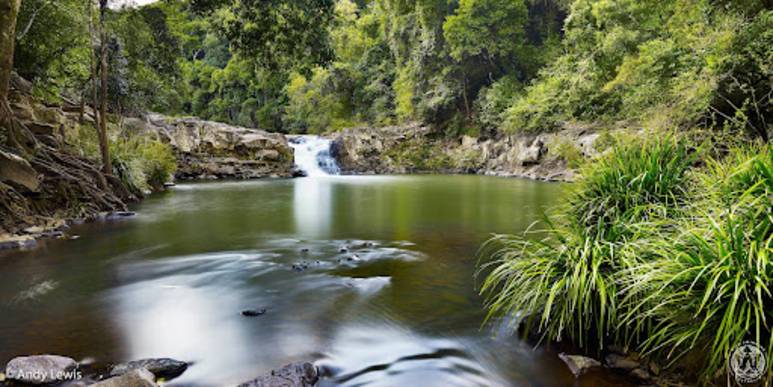 📷: Wild Swimming Australia
Sick and tired of all that beach bustle? Take a short 30 minute drive from Maroochydore and escape to the hills of the Hinterland and the picturesque Gardener's Falls. Very popular with the local crowd, these Falls boast stunning watering holes and streams for any occasion. Bring a rug and enjoy a picnic while taking in the natural beauty or take a dip in the springs. Whatever your mood, it's the perfect place for some peace, quiet and some all important me time.
Obi Obi Gorge | Montville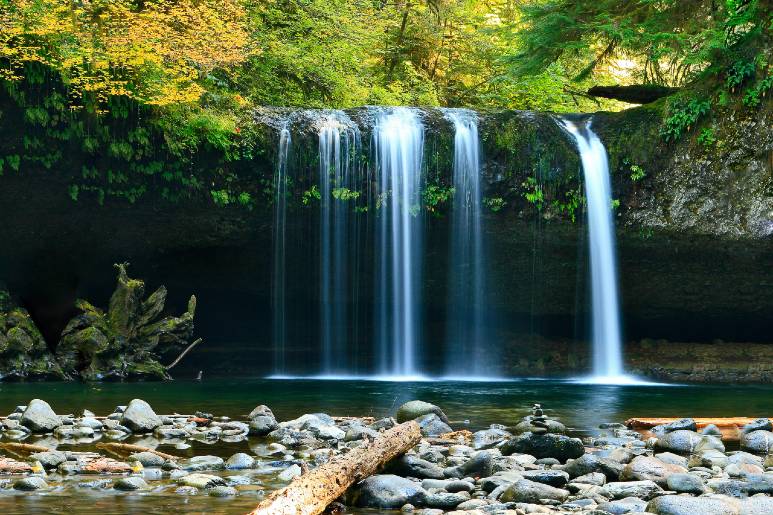 📷: Jeffrey Workman
Hop skip and jump to Obi Obi Gorge, your new favourite hangout spot. Dive into the untouched wilderness of the Sunshine Coast Hinterland and take a dip down the 250 metre long creek to discover one of the most beautiful watering holes out there. Perfect for a hot summer day trip with the gang, Obi Obi is a bit of a trek, but it won't disappoint.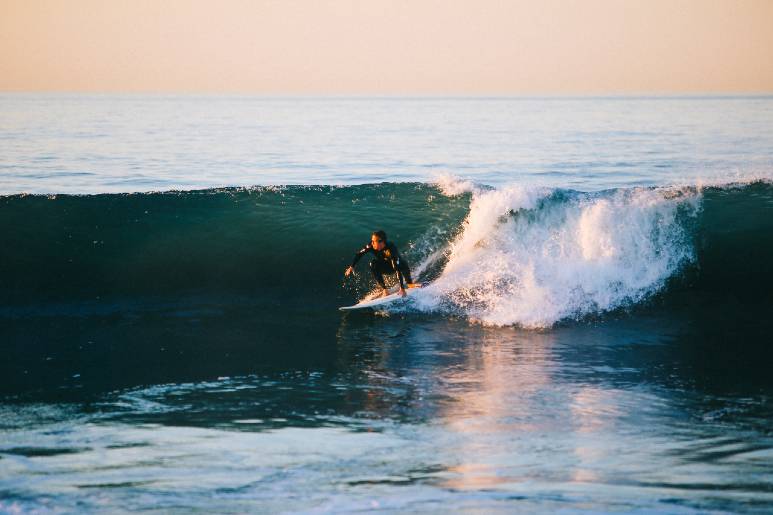 📷: Austin Neill
Every wanted to be the next Mick Fanning or Stephanie Gilmore, now you can at Noosa's very own World Surfing Reserve. Sporting a 5 kilometre stretch of waves from the Noosa River to the Headland, the Reserve offers world class point breaks and beach breaks and is suitable for all skill levels- from yuppies to champions. Bring your fighting spirit and some of your best mates and live out your Puberty Blues fantasy right here Noosa- it's sure to get you coming back time and time again.
Sunset Beach Stroll | Mudjimba Dog Beach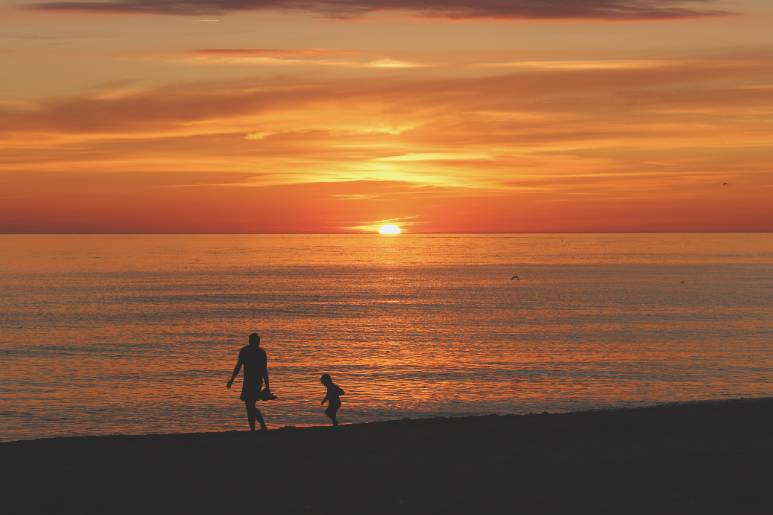 📷: Saulius Sutkus
We are spoilt for choice when it comes to beaches on the Sunshine Coast. There is the bustling family friendly Mooloolaba, the haven of Alexandra Headland but by far our favourite beach on the Coast is Mudjimba Dog Beach. More isolated than the main beaches, Mudjimba is an untouched paradise. Let your furry friends run wild while you enjoy a glorious sunset walk through kilometres of pristine white sand dunes and explore the little rocky island, Pincushion Island.
Fairy Pools | Noosa Headland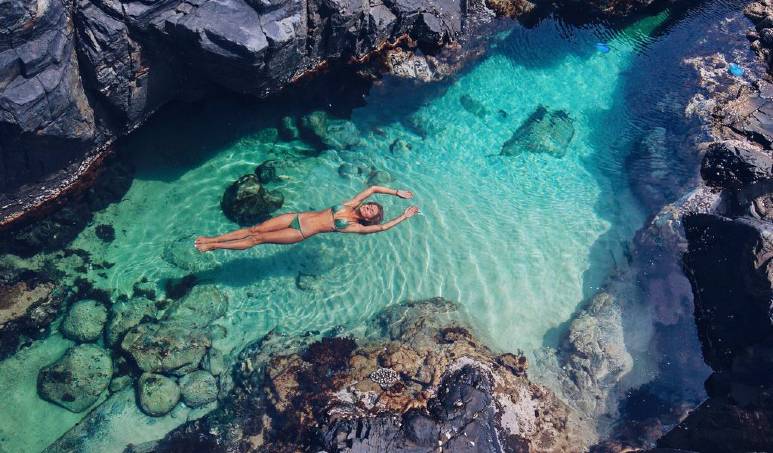 📷: Atlantis Marcoola
We've saved the best till last, and it is of course, the famous Fairy Pools in Noosa Headland. Located off the beaten track of Picnic Cove, it's heaven on earth. Swim in the rockpools without getting swept away by the waves, take selfies and bring some glamour to your socials.
However you like to spend your weekend- on land or in the sea, the Sunshine Coast has something for you. Experience for yourself the world famous beaches, surf nooks, waterfalls and family friendly activities. It's natural beauty and charm will sweep you off your feet time and time again and you'll never want to leave.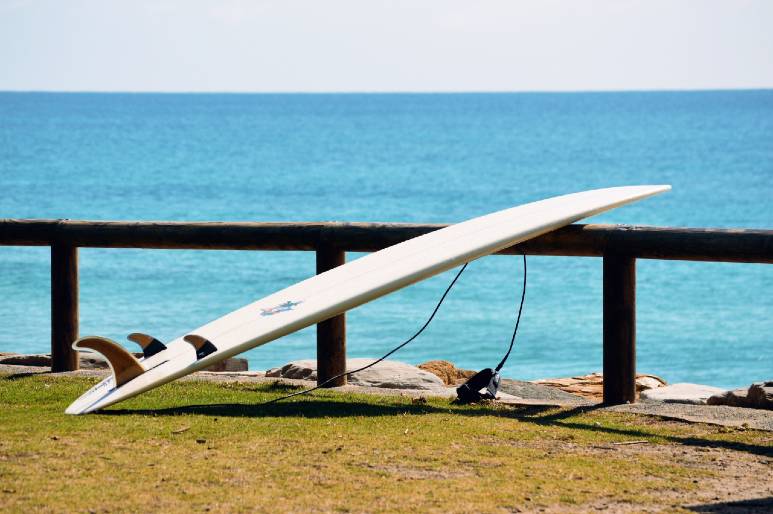 📷 : Nick Sarvari
About the Author

I love walking at my local Sunshine Coast beaches, exploring new brunch spots (as long as they have coffee and hash browns- I'm all set) and enjoying a classic ginger beer with lime.
When I'm not stressing over my uni assignments, I like to practice photography, play video games with my friends and paint.
Currently dreaming of learning how to ski and visiting the snow in NSW.