AQUAMAN CANNONBALLS INTO CINEMAS!
Aquaman unabashedly embraces its camp, comic book roots
It's been a while since we've caught the Herculean Hawaiian, Jason Momoa, portraying everyone's favourite aquatic dudebro superhero, Aquaman, on the big screen.
Aquaman aka Arthur Curry first made a splash in DC's "Batman V Superman: Dawn of Justice", and now we get to see his origin tale play out in a tidal wave of flashbacks, special effects, badass heroines and breathtaking underwater scenery.
This film, directed by Aussie James Wan, was filmed right here in Qld, Australia which makes it all the more special for Aussie audiences.
Still reeling from the events surrounding his mysterious childhood that cost him a relationship with his Atlantean mother Atlanna (played with regal fierceness by Nicole Kidman), Arthur is happy sinking beers at the local dive bar with his human salt-of-the-earth Dad, Tom (Temuera Morrison) and occasionally helping the rest of the Justice League save the world when he is again forced to answer the siren call of Princess Mera; (Amber Heard) the fierce Atlantean we met in DC's "Justice League". Mera wants Arthur to fulfill his birthright and claim the Atlantean throne before Arthur's full-blooded Atlantean brother, King Orm (Patrick Wilson) does and wages war on the human-and oceanic-world. If this sounds a little like a certain God of Thunder and his mischievous adopted brother squabbling over a throne, don't worry, the similarities end there.
Orm isn't the most imposing or charismatic villain, and his allies in the conflicted King Nereus (Dolph Lundgren) and his army look imposing, but prove a little lacklustre in their motives. Arthur's childhood Atlantean friend/mentor Nuidis Vulko (Willem Dafoe) is really Dafriend they should have perhaps utilised better as an enemy, given Dafoe's talent for hamming it up as a villain.
A far meatier foe is a pirate with a chip on his shoulder (Yahya Abdul Mateen II) whose suited-up appearance as the menacing and iconic DC villain Black Manta is pure comic book crack for fans (even if he does look like something Rita Repulsa would scream "Magic Wand! Make my monster grow!" at to try and defeat the Power Rangers).
It's pure fan service that is no doubt set to ensure fans will be back for round two.
Speaking of fan service, there's Easter eggs peppered throughout. My fave is Topo-the octopoid percussionist who fans will recognise as Arthur's musical-loving pet from the silver-age comics. What joy!
Before he can assume the throne, Arthur, considered a half-breed by Atlanteans, must prove himself by going on a perilous quest across land and sea to find a mythical trident, which is guarded by a horrifying creature. With Mera by his side, Arthur's quest finds them jumping out of planes, finding secret caves and solving puzzles. It's all very fun and a little bit sexy, with a few sidelong glances between Arthur and the alluring Mera (who has the most badass Mermaid hair ever. Ariel-eat your heart out!).
It's straight-up Tomb Raider/Indiana Jones, but with enormous sea creatures and more punching and kicking! Hooked? I thought so!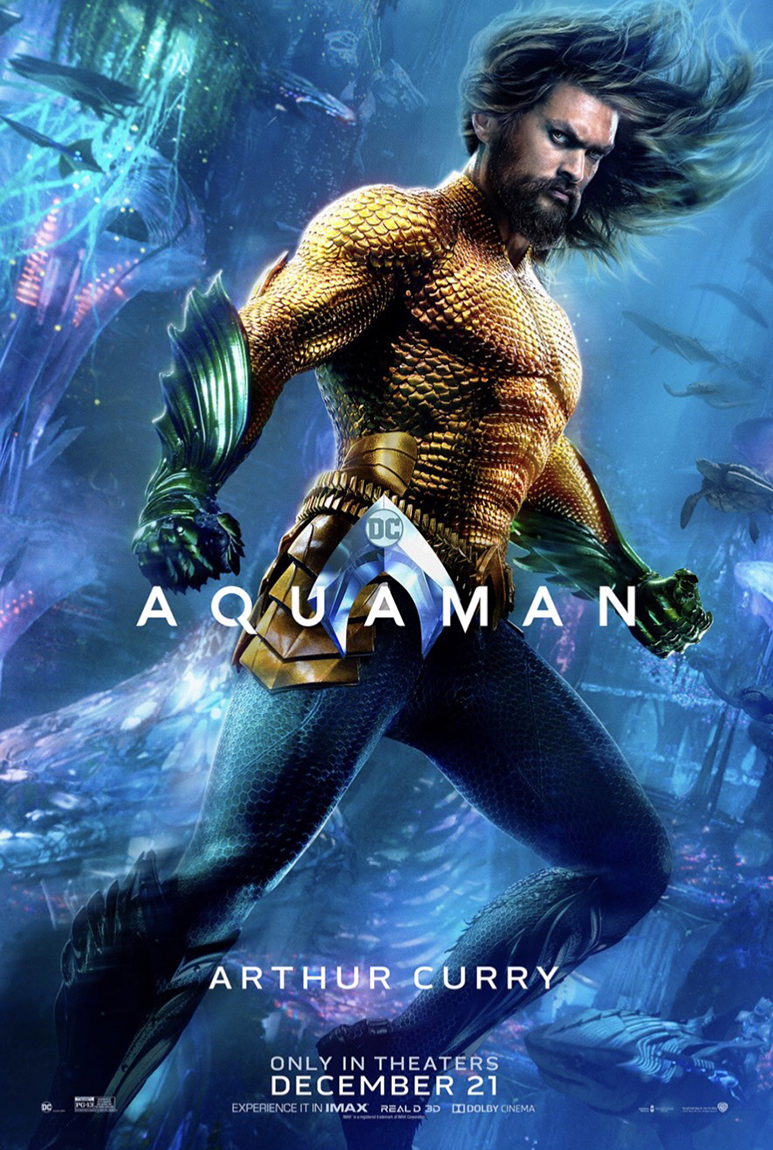 There's also a subtle, eco-friendly message that just ripples beneath the surface of this film, but it's not all about saving the seven seas from pollution.
In a film with so much focus on who will be king, Aquaman's biggest strength pleasantly lies with its heroines.
Kidman is the wise, fierce and loving Queen Atlanna, subjected to a cruel fate years ago for daring to fall in love with a human and give birth to a half-human baby (Arthur), and Heard shines as Mera, a badass warrior princess who is intelligent, kind and the best thing that ever happened to this film.
You get the best performances from Momoa when he has her to interact with, and Heard and Momoa complement each other onscreen in a similar way to how Mera tempers Arthur's more bro-ish traits. Heard dominates each scene she is in and is without a doubt the standout in this film.
Momoa is a decent lead and plays the likeable and bro-ish Curry to a tea, however one wonders if that part of Aquaman's personality is much of a stretch for Momoa to re-create on screen. He's strong in the battle sequences though, which is good as everyone's riding giant, aquatic creatures and although the concept preposterous, it's somehow believable in this fantasy world.
The cgi creatures are simply magical and the universe James Wan creates puts you in awe of the world beneath the waves.
The fact the film was created right here in Queensland is something that is awe-inspiring yet not surprising given the talent we have here in the film industry.
When we caught up with Aquaman himself (Jason Momoa) at the blue carpet premiere on the Gold Coast, he noted the phenomenal studio and crew as some of the best parts about filming here. Qld is fast becoming the go-to destination for superhero films.
Aquaman unabashedly embraces its camp, comic book roots and tempers it with a surprisingly sweet focus on family, with a dash of romance and a tonne of cgi sea creatures, underwater battles, humour and adventure that will indeed leave you wishing you could be under the sea, in an octopus's garden, playing the drums!
You can catch (hehe) Aquaman in cinemas NOW! See trailer here.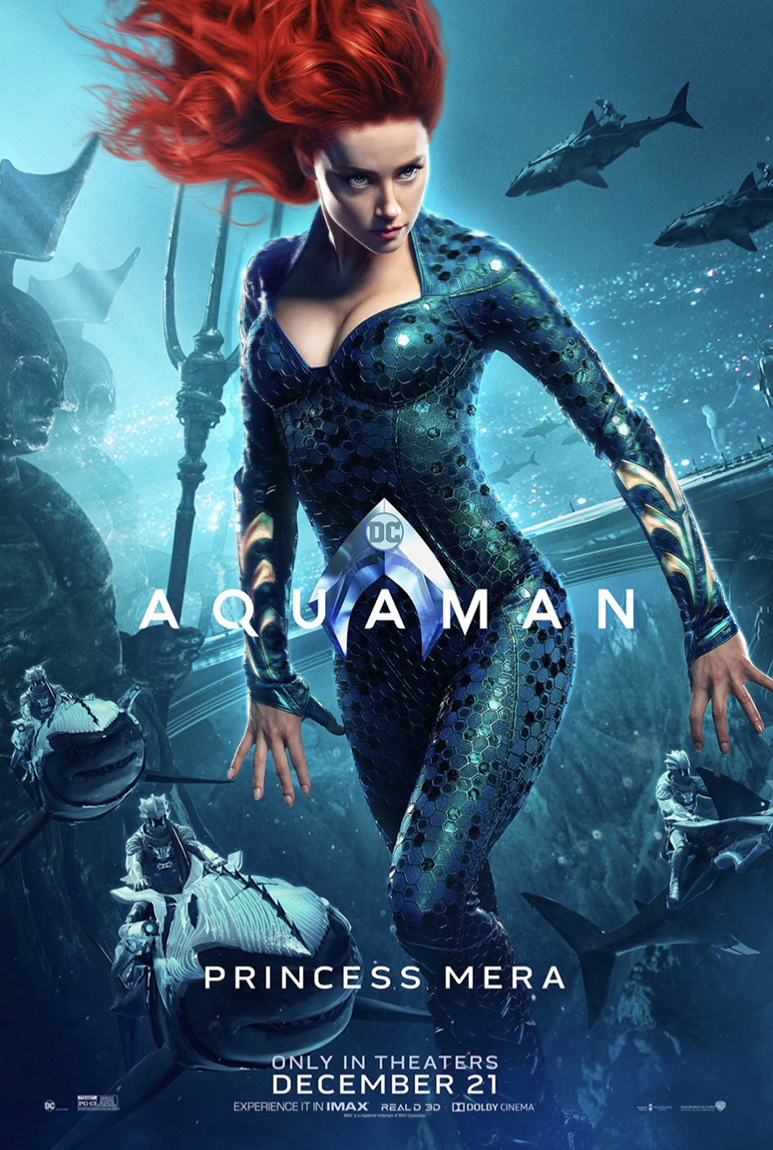 About the Author
Known as our resident film and pop culture expert, Susan Hicks of Australian Film and Pop Culture is a diverse writer, photographer and social media Jedi who has more than a decade's worth of experience.
Whether she's mingling with the stars of the latest Marvel or DC film on the red carpet, sipping cocktails at the theatre or supporting local charitable organisations, Susan has a passion for knowledge and all that life has to offer combined with an eye for detail that cannot be surpassed.
You can usually find her reviewing the hottest blockbusters at the cinema, leveling up in the latest video games and bopping all the puppy dog noses while trying to save the world!