BEHIND CIRQUE DU SOLEIL | MASTER OF TIME | INTERVIEW
MEET CHIH-MIN TUAN: KURIOS – Cabinet of Curiosities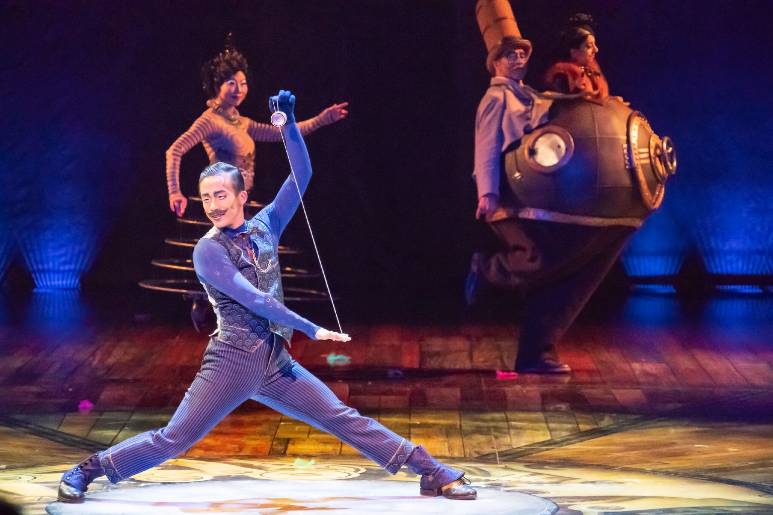 What time is it? Circus time! Cirque du Soleil is returning to BRISBANE from January 2020 with its most acclaimed touring show, KURIOS – Cabinet of Curiosities which will premiere under their Signature Big Top on the 10th of January.
Written and directed by Michel Laprise, KURIOS – Cabinet of Curiosities is set in the latter half of the nineteenth century where reality is quite relative, and follows a tale in which time comes to a complete stop. There's a kaleidoscopic concoction of characters in an all-new wonderland where absolutely anything is possible. KURIOS seems to press pause on time, space and relativity, while wrapping it in a gigantic Wonka-meets-Suess overcoat to entertain, educate and amaze. STEAM PUNK MEETS CIRQUE!!!!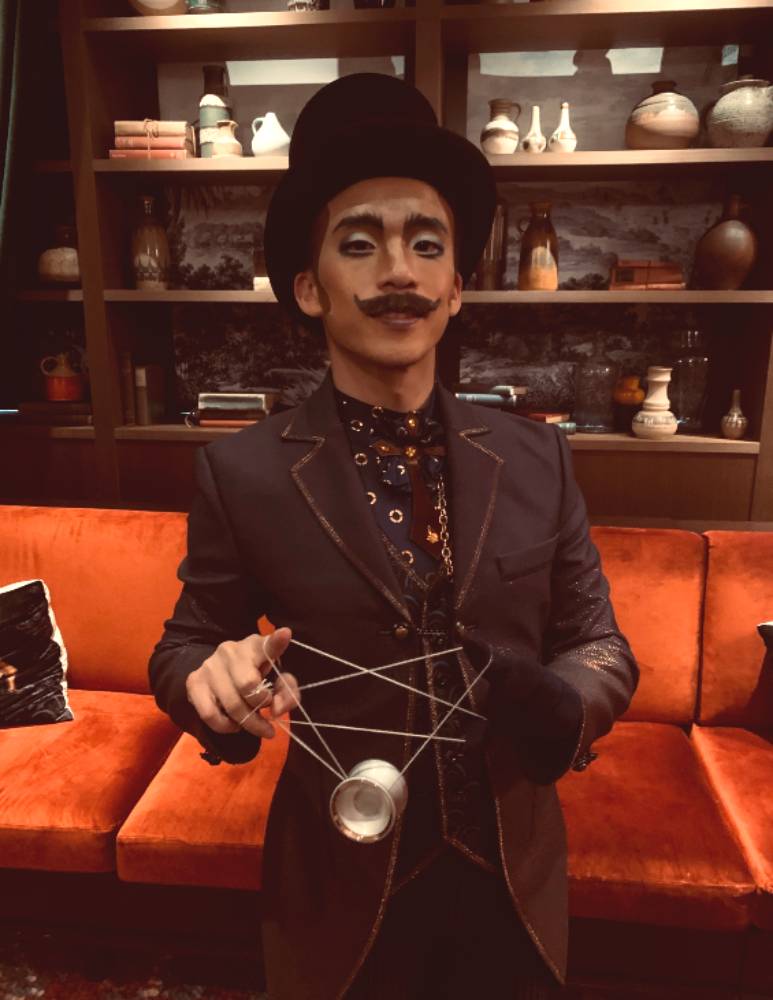 Q&A with Chih-Min Tuan
When Chih-Min was 10, the yo-yo enjoyed a new surge of popularity and he discovered he was insanely talented at it! He watched YouTube videos and developed his skill whilst a student, gradually becoming a yo-yo sensation. Born in Taiwan, Chih-Min spent three years as a street performer and competed internationally. Chih-Min came second in the art performance division of the 2013 World Yo-Yo Contest, and competed in the same contest in 2014. In 2013, he was runner up in China's Got Talent!!
In KURIOS, which is Chih-Min's first show for Cirque du Soleil, he uses his dazzling, elaborate versions of famous yo-yo tricks in his role as the Master of Time, using different speeds to express the way that time is flowing in the production. At times, his yo-yos look like they are on fire they glow and move so quickly!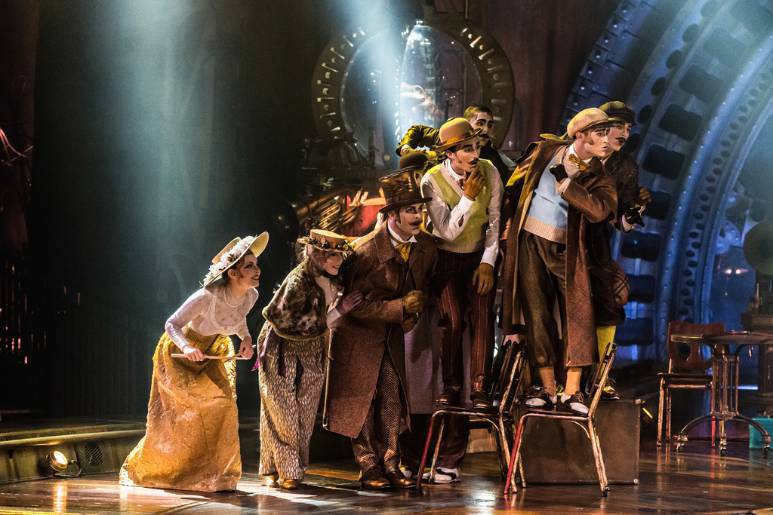 *
Tell us about your character – The Master of Time.
I am actually the second generation of this character, called Master of Time. The first one was a yoyo performer as well and he just retired so the company had to find another one. The company contacted me and asked me if I had any interest in joining Kurios and I was said 'of course'.
My character is called Master of Time and the yoyo is the pocket watch, and I present it as my speed. Sometimes I speed up, sometimes I slow down to present the flow of time. My character is kind of special in this environment because I'm the only one to use the colour blue. The others wear yellow and brown and warm colours, and I'm the only one with the cold colours. So, I think he's kind of special even though I'm not the main character.
Steam Punk is a strong theme, can you talk a little about the costume and set theming? It's a very different world from some of the other big top shows that have toured to Australia….
We have a clock that's stopped at 11:11 and our show is during that minute. During that moment, there's a lot of adventure and a lot of things to be discovered. I believe they wanted to present that there's one minute, but there's a whole world where many things happen.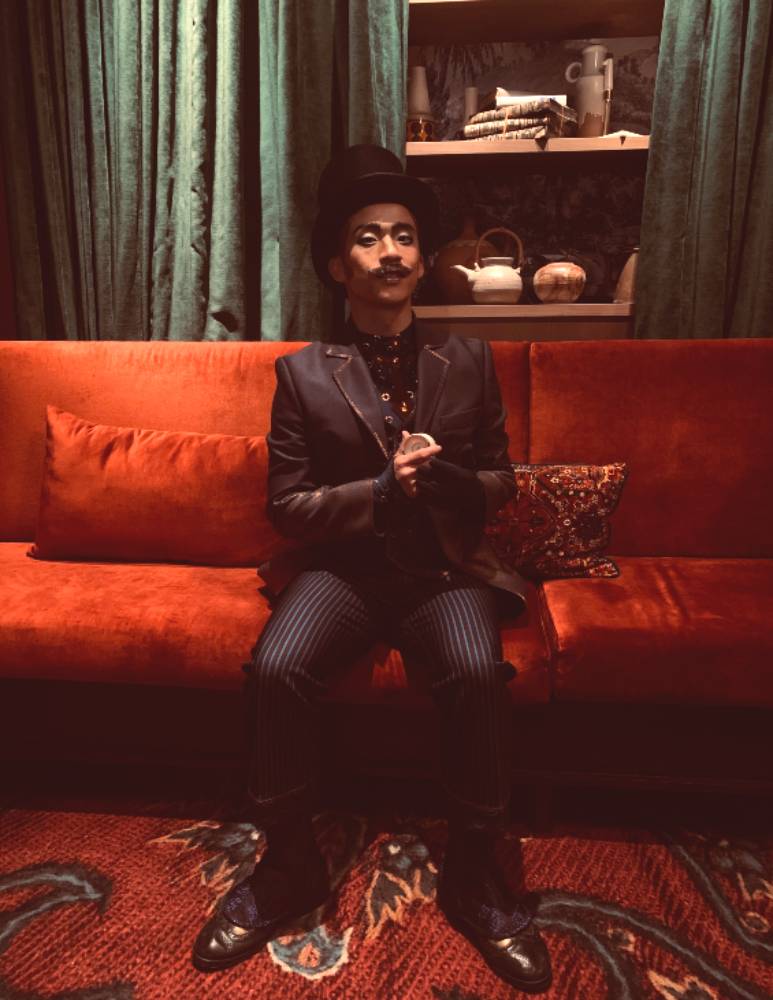 Your costume as the Master of Time is epic – can you tell us about how long it takes you to get dressed in costume and makeup?
First thing is makeup. We have to do it ourselves. In the beginning, I took about an hour to do it, and now I take about half-hour to do makeup and the hairstyle. The costume is custom-made, it's not from the first generation. It's brand new just for me, and everyone has that as well. Even the big props have their own custom-made to fit their precise body measurements.
Have you been to Brisbane before? What are you most looking forward to seeing while you're here?
No, it's my first time to Australia even. I love the weather here, it's very warm. And I love kangaroos, wombats and koalas too, and being able to touch them was a very nice experience.
What's your favourite part of the show?
Except for mine? *laughs* I think the cabinet of hands is a very amazing part. It's only hand movement, but the creators just make it amazing in how it can make people imagine things, to open your curious mind. It's very special.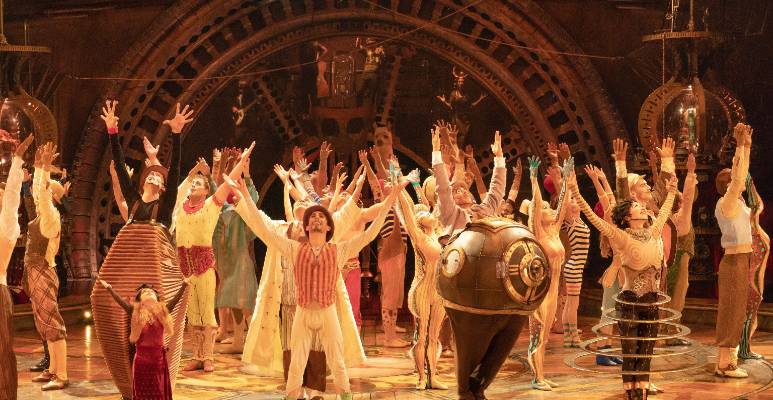 *
What was your first time performing with Cirque du Soleil like?
Nervous, but because I've been on many stages and I performed on the street for many years, so I can handle it. It's just about enjoying the performance. I love it and I would like to keep doing it.
What's it like to travel with the circus? Favourite place you've been to so far?
It's a nice experience because we only have to focus on our act and the company handles all of the other stuff, like laundry and travelling for us. Every problem they have a solution for us. My favourite country is probably Japan because it's very close to my hometown and I can travel between both places very easily. And I like Japanese food.
What's the best part of your job?
I'm just doing what I love.
What is the greatest challenge of your job?
I think it's doing the same thing every day.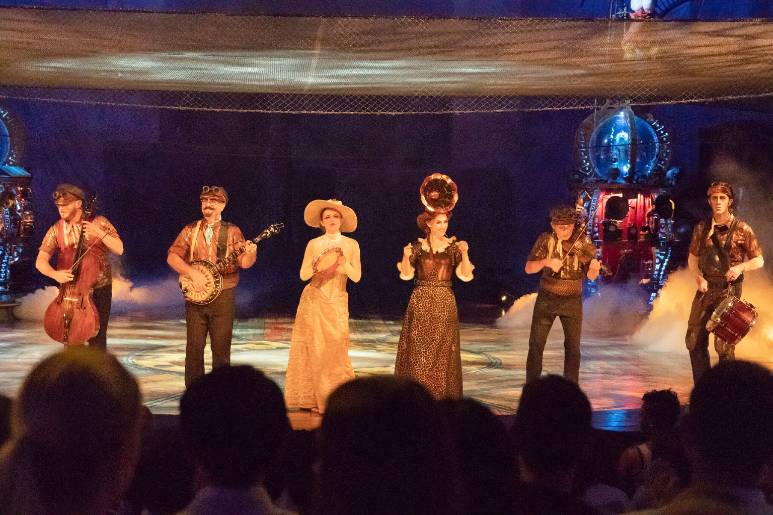 *
How much time do you spend practicing your skills?
For me, it's not really 'practice', it's more that I just play with the yoyo as a toy, and I play it as a job. When I want to play, I just play it.
Five words to describe yourself?
No idea. Maybe just cool, quiet, silent *laughs*
Any advice for aspiring acrobats or performers?
I just want to tell people that nothing is impossible, even the yoyo. On this stage they even have hand dancing. Nothing's impossible.
Why should people go to see this show?
If you're curious, you just come.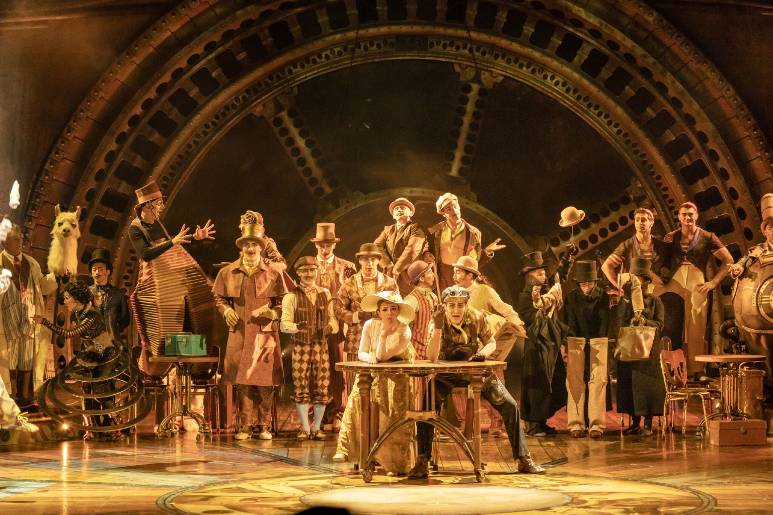 *
We're all curious about Kurios, and we're all excited to have Cirque du Soleil back in Australia. Save us a seat!