BEHIND TOTAL FUSION | MEET RACHEL HALL
Her abs really say it all
NAME: Rachel Hall
NICKNAME: Roodle
JOB TITLE: National Program Director TotalFusion
VENUE:
I work at TotalFusion in Brisbane, Australia. I am responsible for creating training material and leading Teacher Trainings in all fitness modalities. I also develop and film programming for existing instructors. I focus on instructor development and continuing education, through workshops and small group trainings. I audition, hire and train all instructors new to the team. I manage and support the Program Directors for all studios. You can also find me teaching my own classes throughout the week.
WHAT DO YOU LOVE MOST ABOUT WHAT YOU DO?
I love having the ability to give back to my students as well as my instructors. I want my students to gain more confidence, feel empowered and know that they are capable of achieving anything. With my instructors, I love to share my knowledge of this industry and everything I have learned through my experiences. I hope that by sharing with them everything I know, they can grow to be better leaders and create an impact in their community.
DESCRIBE A DAY IN THE LIFE OF YOU?
My days always start and end the same way, it's all the stuff in the middle that can vary quite a bit. My morning begins with my meditation practice and then getting ready for my day. I then make my way to the TotalFusion studio. I am a strong believer in "practice what you preach," so I start with some form of exercise. This could be taking a yoga or HIIT class, or doing my own Kettlebell or Circuit style training. It's important to always be learning and challenging yourself and I do this through my workouts. After a little sweat session, I will work on administrative activities, emails, writing training material, prepping for a teacher training course, or scheduling. My afternoons I spend with instructors and other team members; whether it be training them to teach a new modality, working on their performance skills, planning an event, filming their weekly class content, or prepping them for their next Kettlebell Competition. In the evenings I'm back in the rooms to teach a variety of classes, including TotalBells, Hot Pilates Sculpt and Abs, Buns & Guns.
WHAT ARE YOU PASSIONATE ABOUT?
I am very passionate about movement. I started dancing at a young age and grew up learning everything from ballet to jazz, tap, hip hop and modern dance. I went to a performing arts High School which helped me find myself and what I wanted to do with my life. After attending college and graduating with a degree focused on dance, I was able to travel internationally and perform as a professional dancer. Movement has always been a form of expression, a way to communicate how I'm feeling; especially when words are too difficult. After suffering from a hip injury and undergoing a total hip replacement, I had to find a new way to express myself through movement. Here is where I found yoga and Hot Pilates and moved into the Fitness/Health field. I have experienced firsthand the ways in which movement can heal, both the physical body, as well as the emotional benefits.
WHAT'S YOUR ADVICE FOR OPTIMAL HEALTH?
It's all about BALANCE. Moving well, eating well, sleeping well and breathing well are my 4 pillars of health. Taking care of the mind and physical body, giving it both love and respect. Movement to be strong and mobility for longevity. Good food with natural, fresh ingredients to maximize vitality. Quality sleep to repair, recover and rejuvenate. Breath and meditation to facilitate a mind/body connection.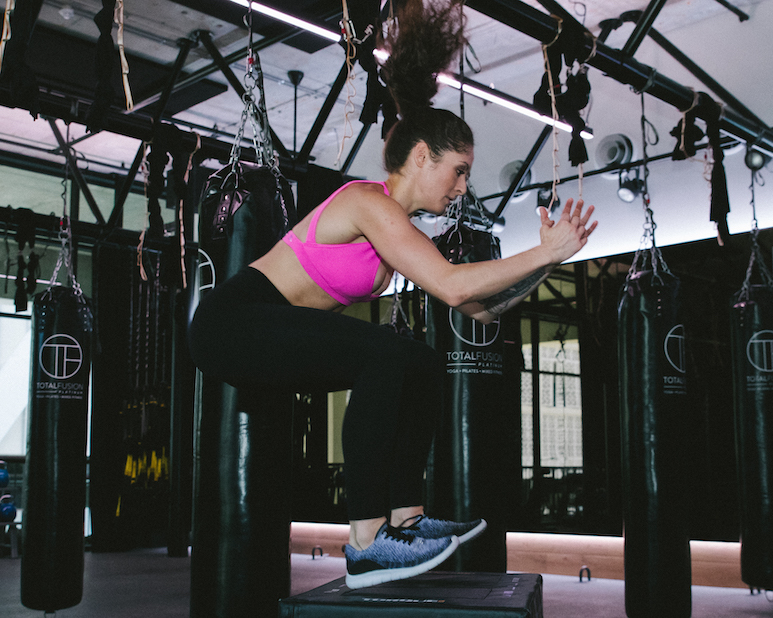 WHAT'S YOU PREFERRED EXERCISE/WAY TO KEEP FIT?
I love it all! I like to incorporate many different styles of training to keep my body learning and balanced. Pilates, Yoga, Kettlebells, Circuit training, HIIT, Boxing, mobility; I'll take it all.
WHAT'S YOUR LIFE PHILOSOPHY?
Go after the life you want to live. The mind is a powerful tool that can create organic change in the body and in our surrounding environment. You can use this to create intention and then action to achieve the goals you set for yourself. Don't be afraid to fail and to make mistakes; they are part of the journey. Aim to live in the moment, take care of your body and love your life.
5 WORDS THAT DESCRIBE YOU:
Precise. Determined. Insightful. Motivational. Creative.
WHAT DID YOU WANT TO BE WHEN YOU GREW UP?
A Ballet Dancer. I am now retired.
THREE PEOPLE (DEAD OR ALIVE) YOU WOULD INVITE FOR DINNER PARTY?
Joseph Pilates, so I could meet the man behind the Method. J.K. Rowling because she is the writer of my favourite book series, Harry Potter. Justin Timberlake because he is my favourite and the most fantastic musical performer.
YOU ARE TURNED INTO A BIRD, WHAT BIRD WHAT THAT BE?
I would be an Owl. Logical, methodical, intelligence. They may seem quiet and still but in reality always thinking and analyzing.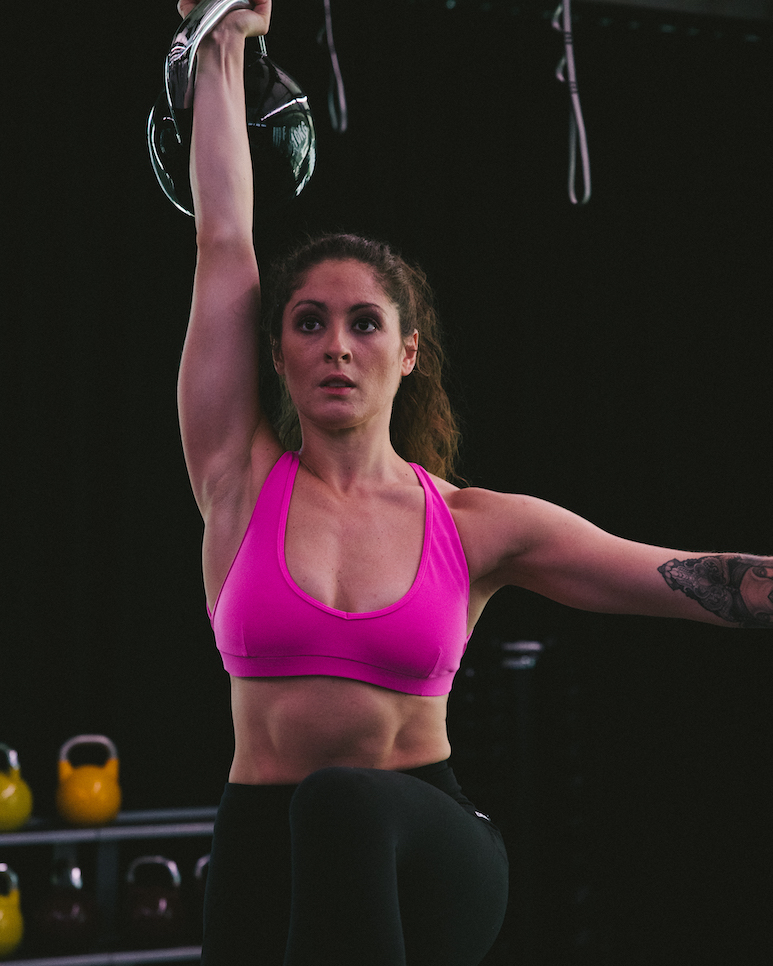 IN AN ALTERNATE UNIVERSE, WHAT WOULD YOU BE DOING?
A Fiction Writer. I love reading books and escaping into other worlds through the words.
YOU ARE KIDNAPPED & HELD FOR RANSOME. WHAT TV SERIES WOULD YOU HAVE COME RESCUE YOU?
Buffy the Vampire Slayer! My favourite show of all time, plus I'm pretty sure they would succeed in freeing me.
WHERE IS YOUR FAVOURITE HOLIDAY DESTINATION?
My favourite trip I have ever taken was to South Africa, on a safari.
FAVOURITE PLACES IN BRISBANE:
EAT: Mucho Mexicano
DRINK: Mrs. Brown's Kitchen
RELAX: Lucent Rooftop Pool or a drive to the Gold Coast
SHOP: James Street
TO IMPRESS: TotalFusion Company Parties
CULTURE/ARTS: Love to watch Broadway Musicals
EVENT: TotalFusion Annual Kettlebell Competition
SUNDAYS: Northey Street Organic Market
BRISBANE'S BEST KEPT SECRET IS:
All the festivals and food markets
MY WORDS OF WISDOM:
What you will always hear in my classes. "Yes, you can!" "Make it work for you." "Find your limit, your edge." "Don't give up on you." "You are always stronger than you think you are." "You are worth fighting for." "Don't be afraid to fall, don't be afraid to fail. You learn to get back up stronger every time."
NEXT EXCITING THING FOR ME IS:
On a personal level, I am training for a Kettlebell Competition, with the goal of achieving my Master of Sport Rank with a 24kg bell. On a professional level, I am excited to see the opening of our next TotalFusion projects in Morningside and West End.
MORE:
I am very excited about the success that my Abs, Buns & Guns program has had at the studios. I developed this class program over the past 2 years in Hollywood and we have launched here in Brisbane in January 2019. The attendance and feedback has been really fantastic from the students. This is a fusion style class which incorporates the best of Mat Pilates, as well as multi planar movement, mobility, toning and sculpting. We focus on strengthening the body in different positions and joint angles, through the recruitment of various tissues and muscle groups. Essentially training the body to move in its best, optimal capacity.