Best New Year's Resolutions Tweets EVER
19 fabulous tweets that will leave you lol
It's a new day, it's a new dawn and I'm feeling good.... hello 2019. Time to make some resolutions (after the hangover subsides). Let's face it, we all make resolutions but how many do we actually keep? It's the global dream every year to be better this year etc, but many see the lighter side and have tweeted more realistic New Year's Resolutions that we totally relate to (well most of them!!). Where's the rulebook on life when you need it!? If you find it, let us know as we are still looking. This adulting business is tough. Who really knows how to adult? If you can't laugh at yourself, then have a laugh at these fabulous, fun and freakin' real tweets for other's resolutions that may inspire your own!!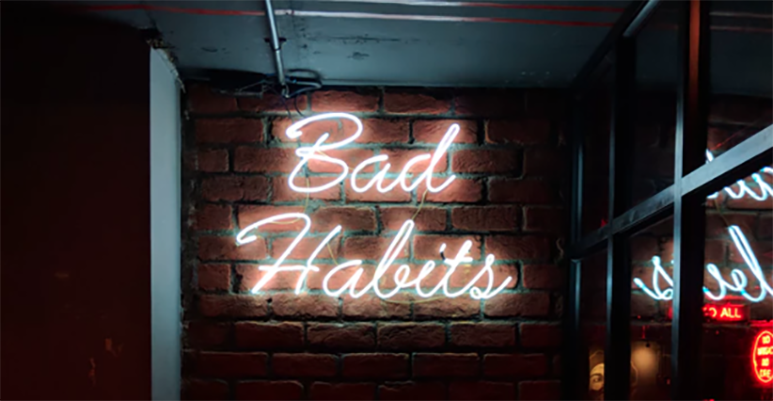 20 of our favourite tweets from the last few years:
1. As long as your landlord doesn't see this Jay, I think you're in the clear! I mean it's best not to look back isn't it?
2. We all know how much Kanye loves Kanye. If we could all just have even a little bit... then #watchout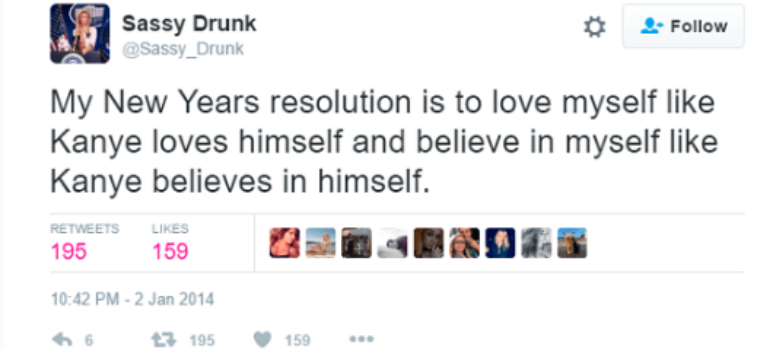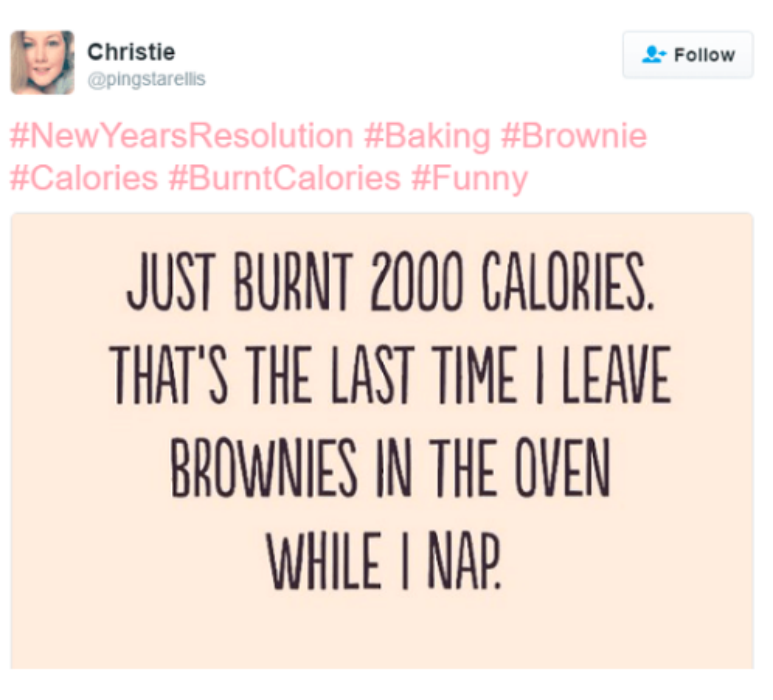 4. Mikey knows what's up! Life mantra right here.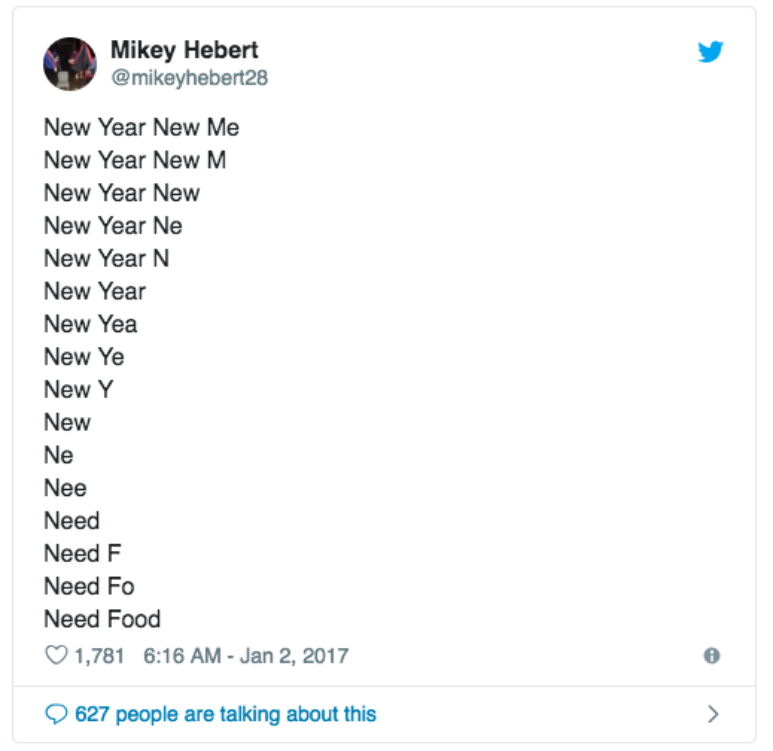 5. Or should I say 2019 instead of 2018! It's gonna be a tough first few days remembering this, but thanks for the reminder Jitesh!

6. Challenge accepted Colin!

7. If it was meant to be it'll be... maybe that means it's just meant to be in 2019 Ken!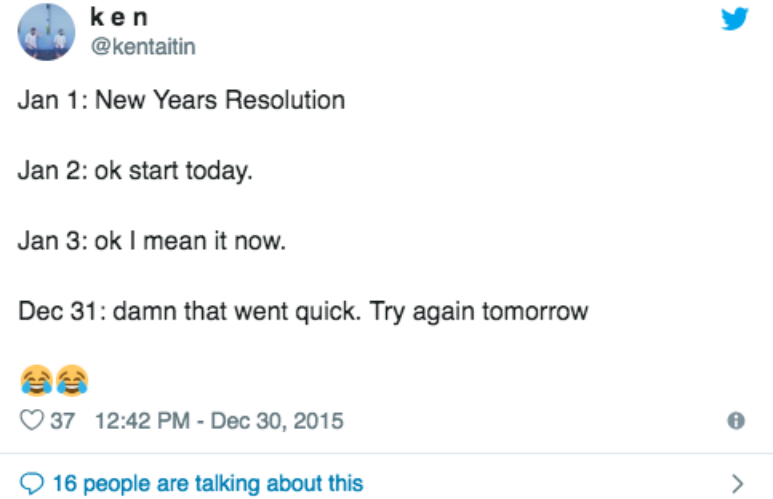 8. This is the stuff of nightmares! Hoping you've made a swift recovery Lauren!

9. It's never too late to make your high school history teachers proud, isn't that right Michael?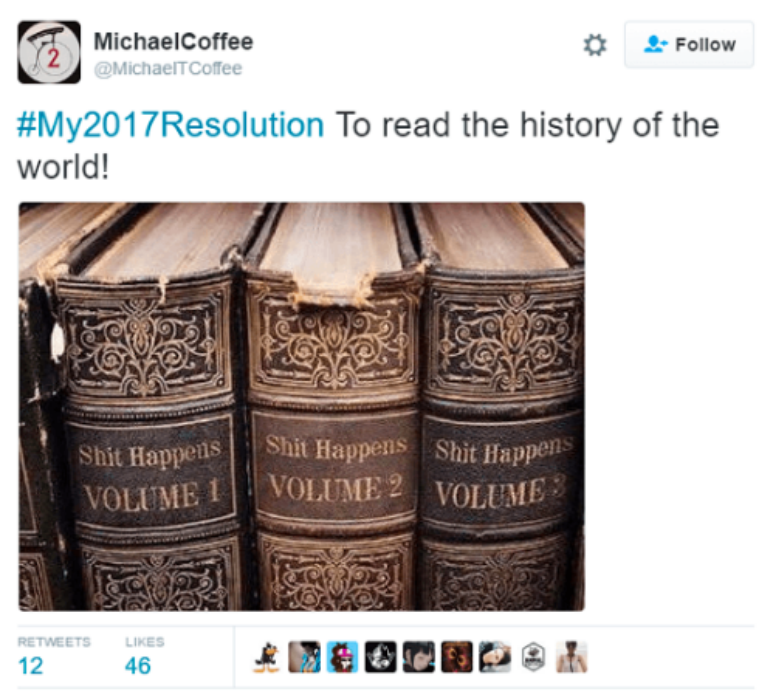 10. Val outlining basic human right, obviously this is number 1!

11. Sounds like Sam knows how to party!

12. Ah, what a shame. Lucky there's always next year, Sarah!

13. Dana is all of us when it comes to exercise! It seems as though there is a reoccurring theme of avoiding exercise... I wonder why?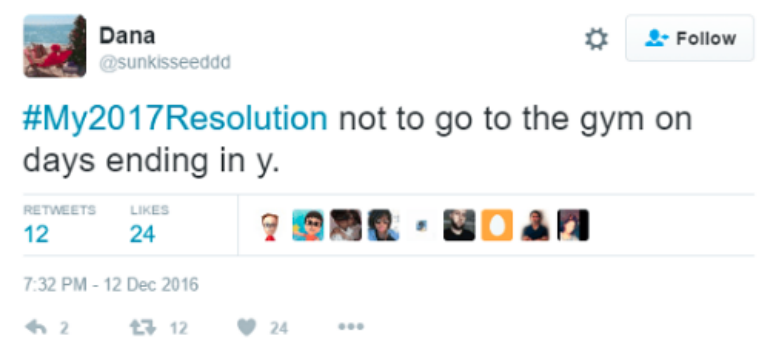 14. #My2019Resolution
achieve life goals
Don't worry, it'll happen this year Malick!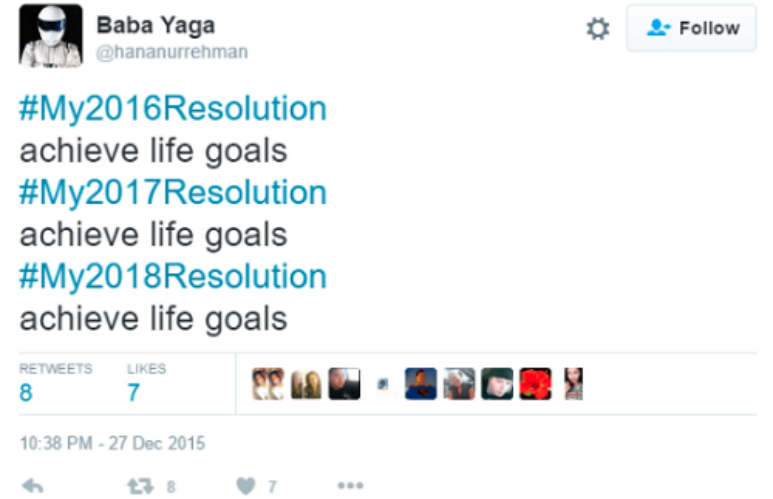 15. Is it even possible to go into the New Year without 2018 problems, Jay?

16. It only takes one mistake to learn a lesson that will stick with you for life! Looks like you learnt the hard way, Fire Lake DJ!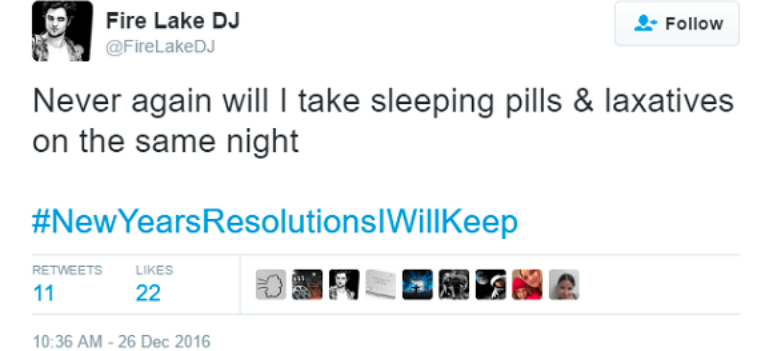 17. You never know who you might meet this New Year, Ali!

18. I wonder if Dwight wrote this, Rainn? Don't worry though, we're here to help make this resolution heaps easier for you too!

19. Wyeth Yates sure knows how to set an achievable New Year's Resolution!

We all just want to survive. Ain't that the truth. Right. After all, is a resolution really real these days unless you post it to social media? Get posting with your weird, wonderful and realistic resolutions that you can nail any day ending in y. Not just in the new year. Can't wait to see your feeds. #slay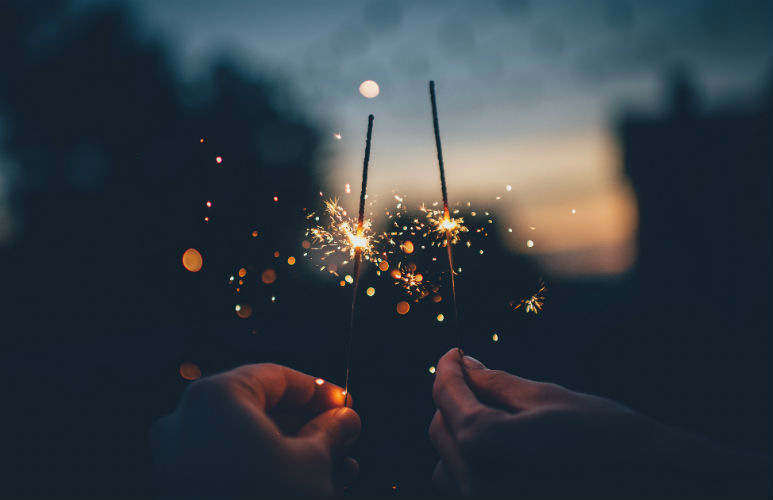 About the Author
In an ideal world you'll find me on a beach, but in reality it's more like anywhere my friends and family are. I'm a lover of pups (especially my own), travelling and new experiences, I'm constantly up for a challenge! I'm always keen for an adventure, so let's go on one!