Brisbane's Hot New Openings 2018
What's New & What's Happening Soon
Our beloved Brisbane is rapidly changing and evolving into one of the coolest cities in Australia #blessed. We're forever discovering new developments, bars, cafes and restaurants, picture-worthy precincts, pop-ups of all kinds, hotels and the list goes on. We've hit the ground running this year with our calendars already packed to the rafters with loads of new openings and social events to attend, and it's only February! If you're a social butterfly like us, we promise you'll love whats coming to Bris-vegas this year. We're excited to share with you a few hot new openings we're most looking forward to in 2018...

Welcome to Bowen Hills is Brisbane's hottest new boutique precinct dedicated to rotating food trucks and booze pavilions. Set to shelter its main bar in the Brisbane Showgrounds, the precinct taps into the nostalgia of the Ekka and tip their hat to that part of Brisbane's history. There'll be three to four daily rotating food trucks, vendors in the laneway and a more permanent pop-up kitchen in the coming weeks. The main Milk Bar area will house the biggest bar onsite with 68 taps pouring 17 of your favourite brews. Do we really need any more excuses to meet here for brews and chews? We are hungry and thirsty just thinking about it. Welcome to Bowen Hills is now open with additional bars following. Bring your posse to sip, savour and be seduced by the array of mouth-watering flavours on offer. #foodtruckheaven

Something LARGE is brewing under the Story Bridge and we can't wait for it to all come together. Sprawled over a casual 3.4 hectare site, the new Howard Smith Wharves are set to have at least eight restaurants, water front bars, an amphitheater and a swanky new hotel by esteemed hotel group, the Art Series. Like we said, big things are to come. HSW are set to open later in the year.

X-Cargo | Fortitude Valley
The ever trendy Valley is getting a new, bad-ass dining hub and it's set to open the coming months. The multi-level venue will blow your mind with it's outdoor bar and dining areas, rooftop terraces, live music, DJs, rotating food trucks, tropical garden and outdoor cinema. X Cargo will be open for breakfast, lunch and dinner so you can, not only get your afternoon frose fix, but also your (much needed) morning brew. What's cooler then sipping on cocktails among luxe, open-air shipping containers in Fortitude Valley?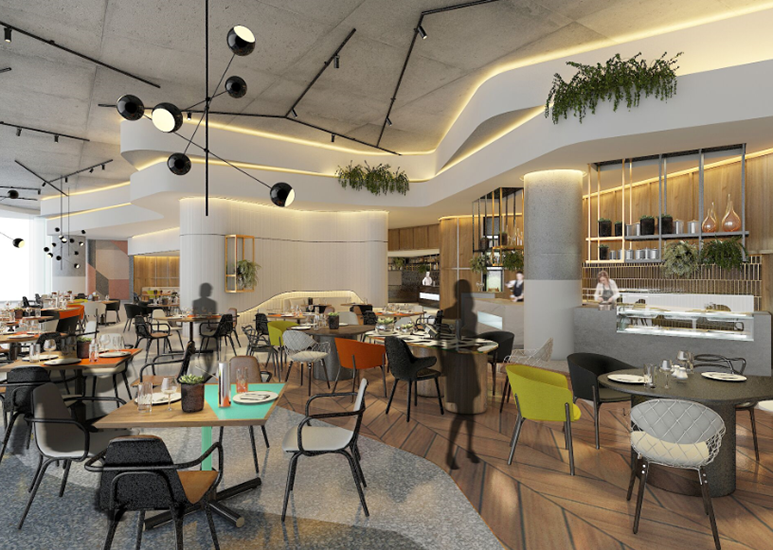 Mixing Queensland's vibrant yet laidback culture with their legendary paddock to plate ethos, expect fresh, local and honest cuisine showcasing bold flavours and colours at Three Blue Ducks' new home in Brisbane (their first Queensland venue at W Brisbane). The restaurant will open for breakfast, lunch and dinner seven days a week, with an evolving seasonal menu featuring the best of Queensland and northern New South Wales produce - Brisbane's newest dining destination for lovers of real food, stand-out coffee, local craft beers, crisp wines and original cocktails.

After calling Boundary Street home for over two decades, E'CCO Bistro has decided to move out. The iconic restaurant has been given an opportunity to set up shop in the burbs - well, when we say burbs we mean the trendy, inner - city neighbourhood, Newstead. The new, bigger space will have an alfresco area, upstairs private dining rooms and an inside dining area that will feature kitchen-counter seats with full view of the pass. Owner Philip Johnson is planning on stripping back the current menu but adding more seafood and vegetable options and utilize coal cooking. E'CCO Bistro Newstead is expected to open late Feb/early March.
The 'Lane' family are at it again. Bakery Lane and Winn Lane are about to get a younger sibling and it goes by the name California Lane. Due for completion in mid-2018, California Lane will run parallel to Brunswick Street, connecting Ann and McLachlan. It'll have a cool, 1950's West Coast feel with palm trees, neon signs, pastel walls and retro details. Much like it's sibling lanes, California will include a diverse mix of independent operators and is set to have six new retail tenancies on the ground floor, offices above and all new alfresco dining areas for the Brunswick Street restaurants that back onto the lane.

Honto | Fortitude Valley
We're counting down the weeks until our favourite Thai restaurant, Longtime, becomes a big brother. Honto is set to arrive in the coming months and will be located close by to it's older sibling in Fortitude Valley. Much like Longtime, Honto will have a kind of modern-fusion menu that'll tantalize your taste buds. We're actually drooling thinking about this.
Comedies and dramas, romances and biopics, period films and animated features…there is something for everyone at this year's French Film Festival, with a selection of films to make you feel, dream, reflect, laugh or even shed a few tears. Iconic stars such as Juliette Binoche, Vincent Cassel, Vanessa Paradis, Isabelle Huppert and Gérard Depardieu will be showcased on Australian screens in 50 films over one month in each participating city, starting in Sydney on 27th February. Parlez vous francais?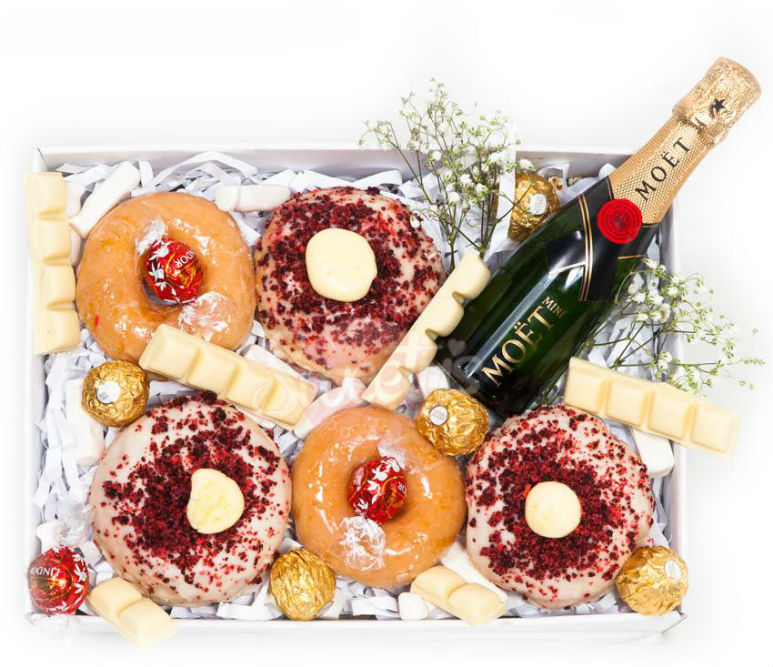 UberEats is one thing, doughnut delivery is another. Sweety's Treat Boxes are Brisbane's brand new (and only) doughtnut-exclusive delivery service. Doughnut waste anymore time, order a box of those delicious dough rings now. Did we mention they do free delivery?
The Valley's ritzy strip, James Street, is set to gain one fancy AF hotel later this year, and we're super excited. The Calile will be a true urban resort, offering an oasis escape for local and visiting travelers while still providing access to one of the country's most highly regarded lifestyle precincts. Ascending seven story's above James Street, this boutique hotel will include day spa facilities, a podium-level pool (complete with poolside cabanas #heck-yes), a stellar restaurant and bar and a divisible function room with a capacity of 300 guests. The ground floor of the development will be home to gourmet eateries, retail boutique and will be a nightlife hot spot.

Only available until the end of April, The Peters Rooftop is one of the hottest function spaces Brisbane has seen. Located at West Village in West End, the rooftop venue is decked out in dreamy fairy lights, candles and murals, and it also boasts some incredible skyline views.



Two words: Ice-cream Festival. Need we say more? Venture through a maze of artisanal gelato, ice-cream sandwiches wedged between freshly-baked cookies, old school ice-cream vans, sunlit market stalls and sugary desserts of all shapes, sizes and textures. Yep, we're talking about The Brisbane Ice Cream Festival. Get the inside scoop March 10.

Pablo moved out and Dicki's moving in. That's right, New Farm is getting another kick-ass cafe #hellzyeah. Dicki's will be a plant-based eatery promising nourishing dishes that'll please both vegan and meat eaters alike. Keep an ear out because they're set to open their doors in the coming weeks.
About the Author
Coffee addict, blogger and full-time foodie, Christie Smith is an amateur photographer, lover of wine and social butterfly. Her creativity came at a young age but really started to bloom whilst living abroad.
Desperately trying to escape the chilly conditions of London, Christie found herself seeking refuge in many unique, bars and cafes hidden throughout 'foggy town'. As the camera roll started to fill, so did her desire to share her experiences with the world, thus leading to blogging. Christie is never one to decline happy hour invitations, brunch dates or Saturday morning market-hopping with the girls!