Bucket list of Christmas cheer in South-East Queensland.
Fabulous, fun and festive activities this Christmas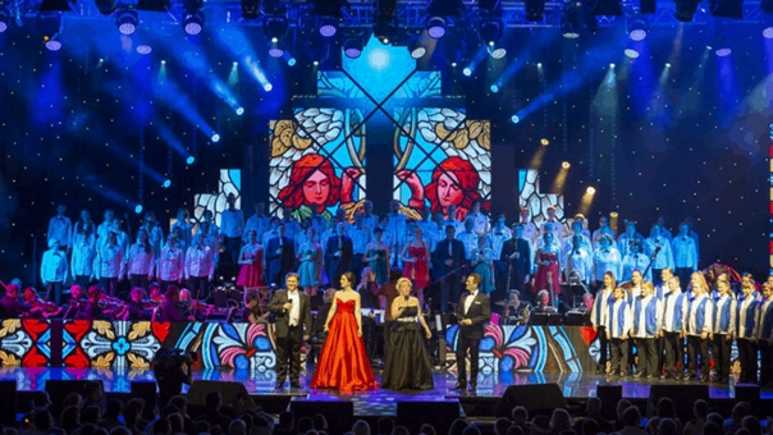 THE LORD MAYORS CHRISTMAS CAROLS | 11 DEC 2021
The lord mayors Christmas carols is the biggest carols by candlelight in Brisbane and is being held at Riverstage on December 11th from 4-9pm. The event is family friendly at only $5 a ticket and children under the age of five get in for free. The carols showcase some of Queensland's finest musical talents including Lucy Maunder, Naomi Price and Sheppard and is an opportunity bring out your inner Mariah Carey and sing and dance to some classic Christmas tunes. There will be a visit from our dear friend Santa and a fireworks/ light show display to finish off the night.
https://www.brisbane.qld.gov.au/whats-on-in-brisbane/lord-mayors-christmas-carols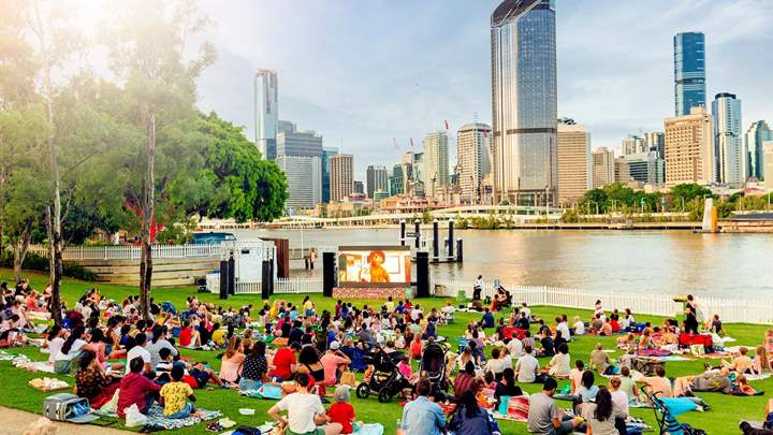 📷: Visit Brisbane
SOUTH BANK CHRISTMAS CINEMA | 18-23 DEC
For all you movie buffs and Christmas film lovers out there the Christmas cinema is for you. Located at the River Quay Green this pop-up outdoor cinema will be screening some of your Christmas favourites including The Polar Express, The Grinch and Elf. Running from the 18th- 23rd of December the Christmas cinema is absolutely free so bring your snacks, your santa hat and get ready for some movie magic.
https://www.visitbrisbane.com.au/brisbane/whats-on/arts-and-entertainment/christmas-cinema--presented-by-eatsouthbank?sc_lang=en-au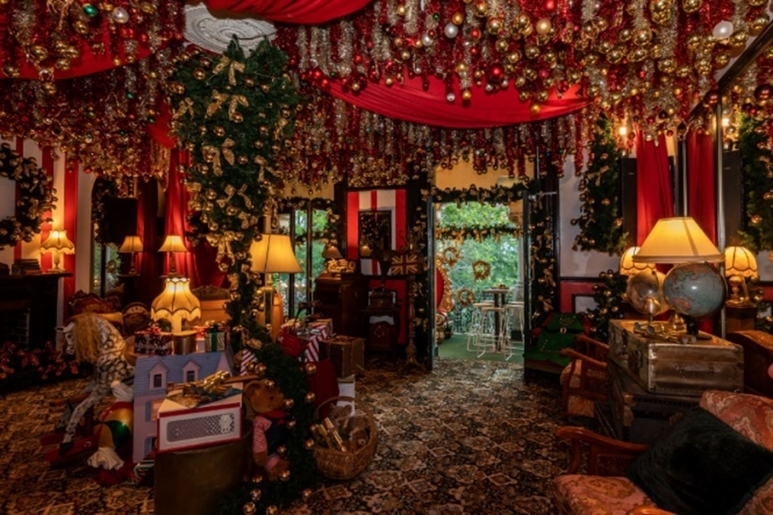 📷: Explore Hidden
TINSLETOWN| 24 NOV 31 Dec
Tinsletown Christmas bar is a magical pop-up bar in Brisbane operating from the 24th of November until 31st December. This bar is decked out in lights, trees, decorations and looks lime Santa's village. Inside you are treated to Christmas carols, Christmas drinks both alcoholic and non- Alcoholic, festive food, and an abundance of Christmas pudding. Space is limited and tickets are available from:
https://explorehidden.com/event/details/tinseltown-where-everyday-is-christmas-brisbane-1551523
Time to get on the Christmas drinks!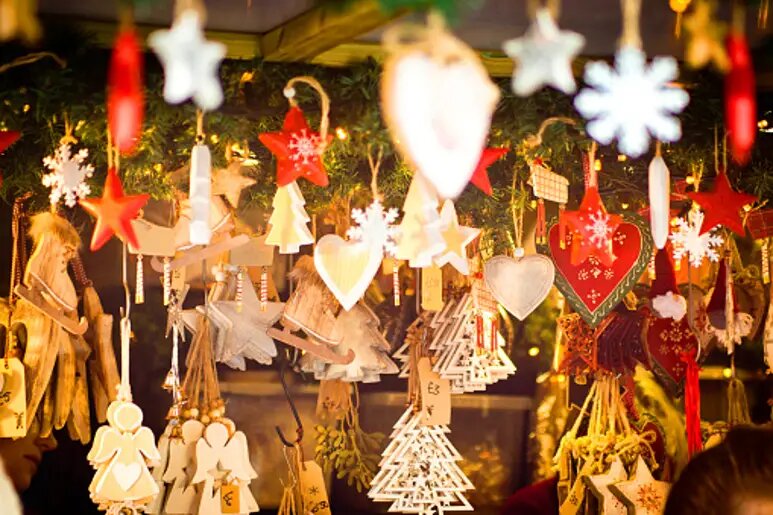 📷: Alphotographic
CHRISTMAS MARKETS
SURFERS PARADISE BEACHFRONT CHRISTMAS TWILIGHT MARKETS | 11 DEC 21
OR
REDCLIFFE CHRISTMAS TWILIGHT MARKETS | 11 DEC 21
Nothing says Australian Christmas like Beachfront Christmas markets am I right?
Let watch the sea's roll in and our money roll out at these beautiful and unique markets. It's the perfect opportunity to find those Christmas gifts for even the toughest Grinches in your life. Supporting local is more important than ever and there will be miracles at every turn. Now this is no time to pull a Home Alone the markets boast food, live entertainment and music meaning keep those kids in toe!
Lets get involved.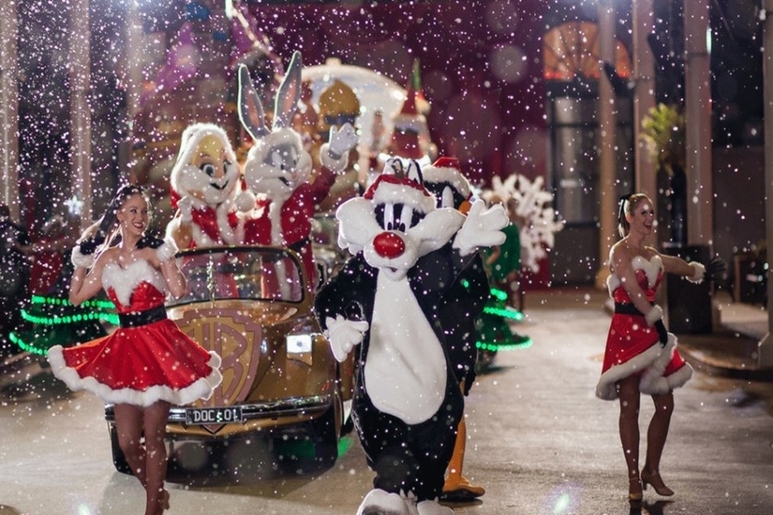 📷: Village Roadshow
MOVIEWORLD WHITE CHRISTMAS | 3-22 DEC 21
Are you ready to be enchanted?
The annual Christmas celebration at the iconic movie world is back in 2021 bigger and better than ever. From the 3rd- 22nd December at night Movie World will be transformed into a winter wonderland. There is Christmas displays, rides, live entertainment, and plenty of activities and we can't forget the mega Christmas parade down main street with some of the iconic character such as Tweety Bird, Sylvester and Bugs Bunny. Tickets are selling out quick so head to over now and snatch up those tickets to experience some Christmas Magic.
https://whitechristmas.com.au/experience?attraction-type=festivities
What are waiting for? Book these events in your calendar now and get your Christmas cheer on. We'll have a drink waiting for you at the bar or Deck the Halls in the street!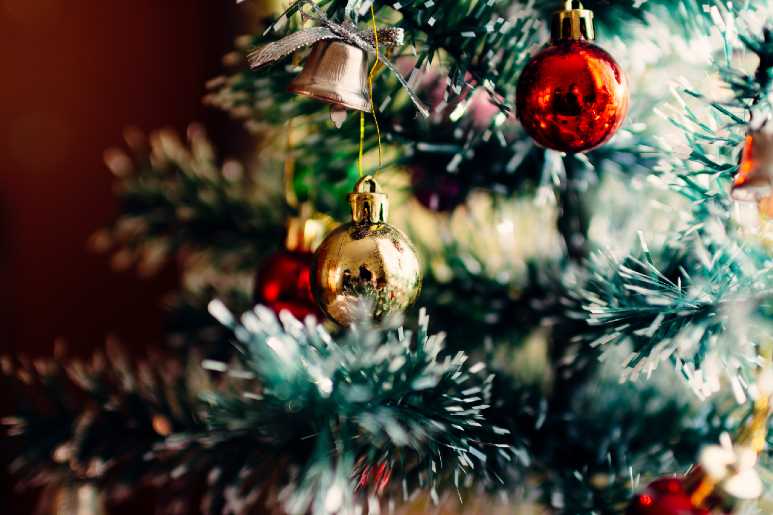 📷: Rodion Kutsaev