Celebrating the Life & Music of Prince
PRINCE TRIBUTE PARTY
It's going to be one hell of a Purple Celebration for a night of hits, remixes and grooves by Prince, the music he was influenced by and of course the music of the many artists he inspired and worked alongside. E.M.U Unlimited & Sounds of Sonnenburg present the 1st annual PRINCE TRIBUTE PARTY at H Lounge, on the top floor of Hamilton Hotel on Saturday the 16th of June from 7pm.
The Prince Tribute Party will be a night of Dj's mixing the life, times and music of Prince, his hits, his remixes and music by his influencers and of course by the many stars he inspired.
Dj's Anna Sonnenburg, Limestone Cowboy and Les-Boss will take you on a journey of the greatest music ever produced by one man. Special videos of Prince classics played throughout the night and The Legs 11 Dancers will be adding to the sexiness of this Purple Celebration. Expect funky sexy beats with a purple glitter sprinkle of soul filled grooves and remixes by the purple one and by the ones Princes touched, that will keep you dancing all night, and we won't let the elevator bring you down.
Prince died Two years ago on the 21st of April, and he is still truly missed. His songs made an indelible mark on pop music, the industry behind it and on every dance floor across the globe. Prince was one of the most naturally gifted artists of all time, and also one of the most mysterious. In the Eighties, at a time when other megastars were delivering an album every three years or so, Prince remained prolific to an almost inhuman degree.
Born on the 7th of June 1958, we aim to make these Purple Celebrations a night worthy of Prince. Influenced by the likes of artist such as Earth Wind & Fire, Sly & The Family Stone, James Brown, Stevie Wonder, Jimi Hendrix & Larry Graham just to name a few. While he was making albums of his own, Prince, an outstanding songwriter and musician, also wrote, co-wrote and produced songs for some of the biggest artists in the world. Madonna, Martika, Chaka Khan, Sheila E, Vanity 6, The Bangles, Apollonia, Morris Day & The Time, Alicia Keys, Paula Abdul, Stevie Nicks, Patti Labelle, Celine Dion and Cyndi Lauper all were touched by the purple one and his Paisley Park Studio.
Dj's Anna Sonnenburg and Limestone Cowboy (Jeremy) are well known for bringing the party vibes to clubs and bars across Brisbane. Jeremy is an all vinyl D.J. with a huge collection of superb disco, funk, soul and boogie vibes. He's played at 'A Love Supreme' events, SuperWhatnot Bar, Barbara Bar, The Foundry and many more inner-city hot spots.
He brings the funk wherever he goes. Anna has been mixing music and bringing her high energy for many years and has supported many national and International DJ's across Brisbane. Anna was resident DJ at the Sheraton Hotel and now DJ's every weekend at The Loft - West End, Platform Bar and Eleven Rooftop bar. Anna is well known for her creative and musical flair when in the mix, always lifting the vibe and breathing life into any party. You can expect Jeremy and Anna to play a collective of the greatest songs of Prince and also who he influenced and who influenced him. Dj LES-BOSS from 80s Nightclub Reunion, 90s Back
To Life events and the Blue Room Funk n Disco nights, will bring his special spin to celebrate the purple one with music and videos from 1978 and through to the last of Prince produced gold, along with a purple show with the Legs 11 Dancers.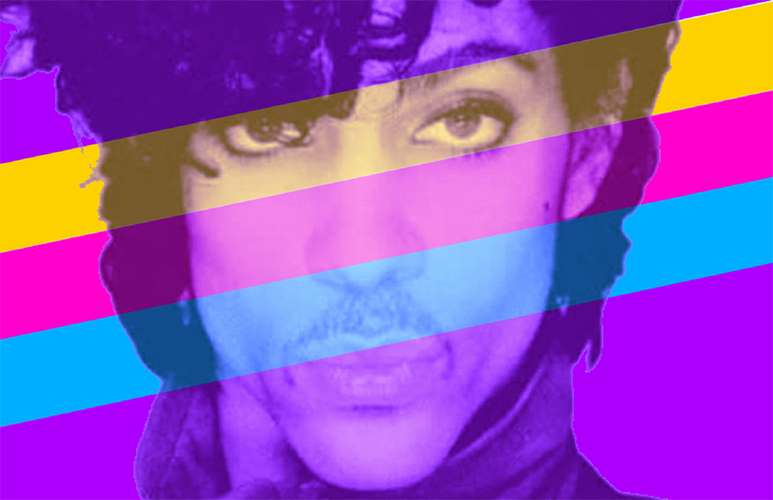 Saturday 16 June
Doors 7pm – 2am
Dress: Purple / Prince / Sexy MF
H Lounge upstairs Hamilton Hotel 442 Kingsford Smith Dr, Hamilton
Tickets: $12+booking fee / $20 on the door
TICKETS ON SALE NOW VIA TICKETBOOTH - https://goo.gl/s3CV8u