Coastal Escapes on a Budget
Hitting the beach without splashing the cash
While we lucky Brisbanites have thousands of stunning beaches on our doorstep, we all know that a perfect coastal getaway can come with a hefty price tag. Fortunately, even with our wallets still recovering from Christmas, it is possible to escape to the beach this summer without spending a fortune. To prove it, we've chosen our five local favourites that are easy on the eyes, as well as your bank account!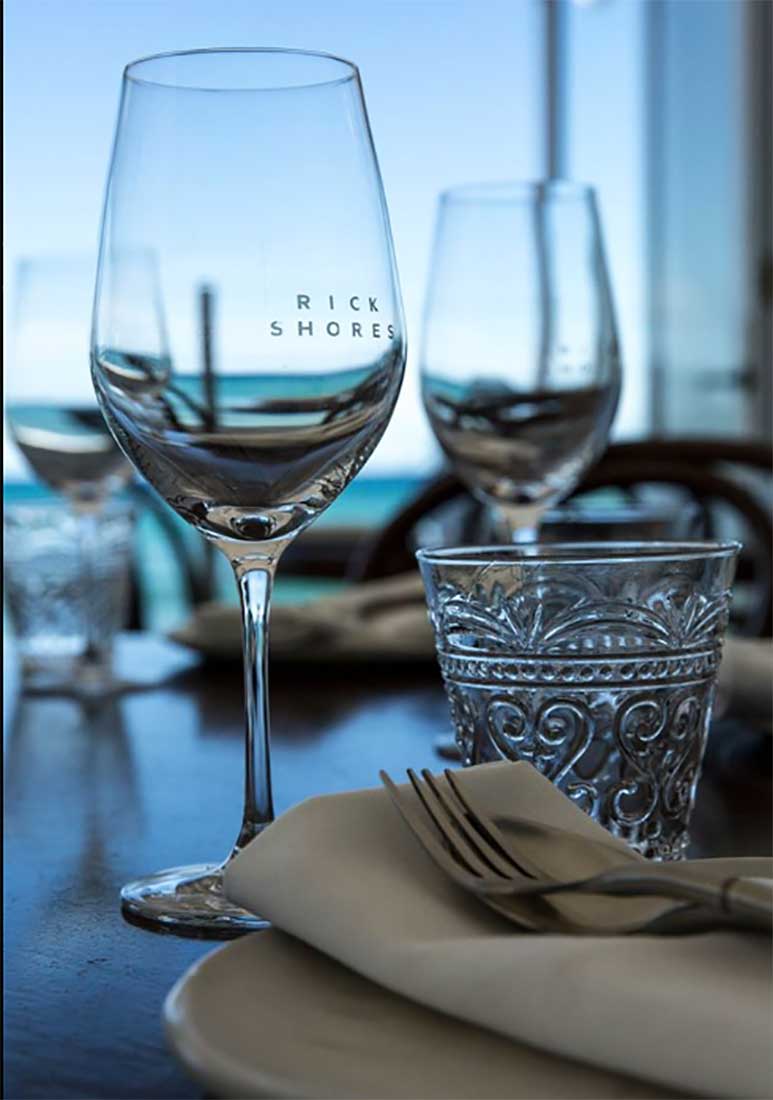 Burleigh Heads
Distance from Brisbane – 1 hour
Save money by – taking a day trip
Lucky for us, Burleigh is within day-tripping distance of Brisbane, and that means saving money on a hotel while still getting our beach fix. Hungry day-tripper's will be spoilt for choice with local favourites Social Brew Burleigh, Canteen Kitchen and Ze Pickle. Enjoy lunch on a budget (and with a view) with a picnic at Burleigh Point Lookout, or stroll for bargains at The Village Markets... we love it all (like The Travelling Kimono - pictured) For fun after dark, head to Justin Lane for their newly opened rooftop bar, or visit Miami Marketta for Burleigh's best street food! We do love the location and pretty much everything at Rick Shores too! South East Asian at the beach…. life is good!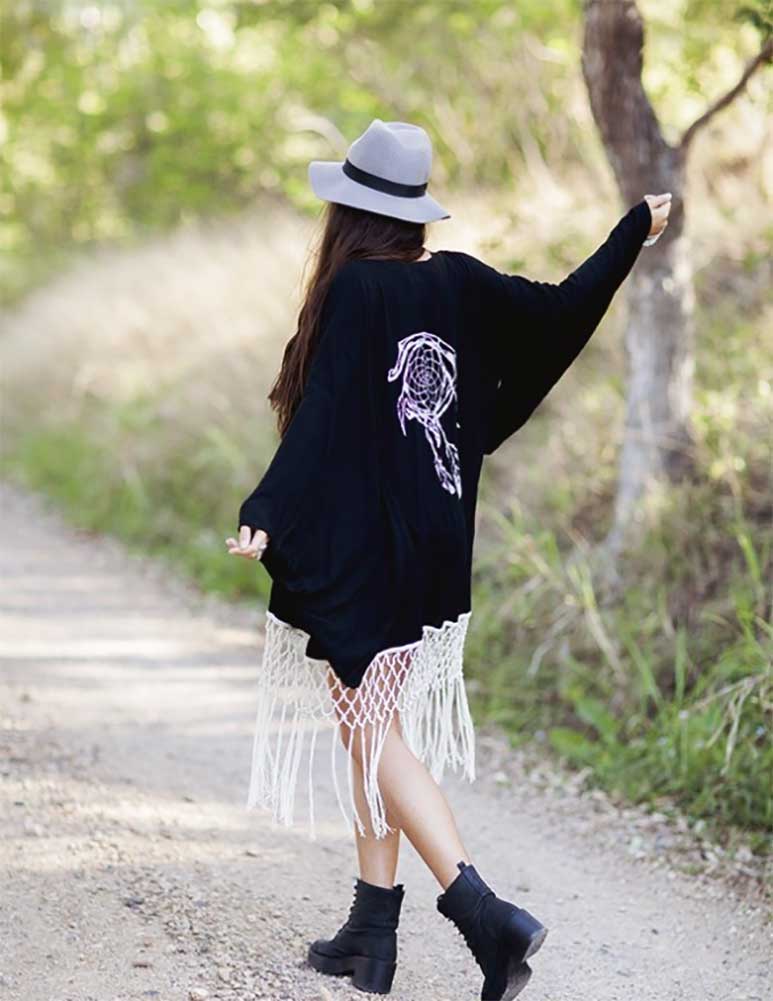 Byron Bay
Distance from Brisbane – 2 hours
Save money by – camping
Despite its pricey reputation, Byron Bay is still bringing the student crowds due to its abundance of cafes, bars and relaxed vibes. Although accommodation tends to rest on the expensive side, this famous town is home to a number of world-class camping grounds such as beachfront First Sun Holiday Park (which offer cabins and lodges for the anti-campers amongst us). The best part? What you don't spend on an overpriced apartment, you can spend on brunch at The Farm! A foodie's dream, this 80-acre working farm is home to cafés, produce stores and the famous restaurant Three Blue Ducks. There are also plenty of free activities to keep you occupied around Byron. The lighthouse loop, a 4.5km hike starting at Wategos, has some serious dolphin spotting potential if done at sunrise. Bargain hunters will love the Byron Bay Markets, which run on the first Sunday of the month and offer local produce such as sugar cane juice and handcrafted wares.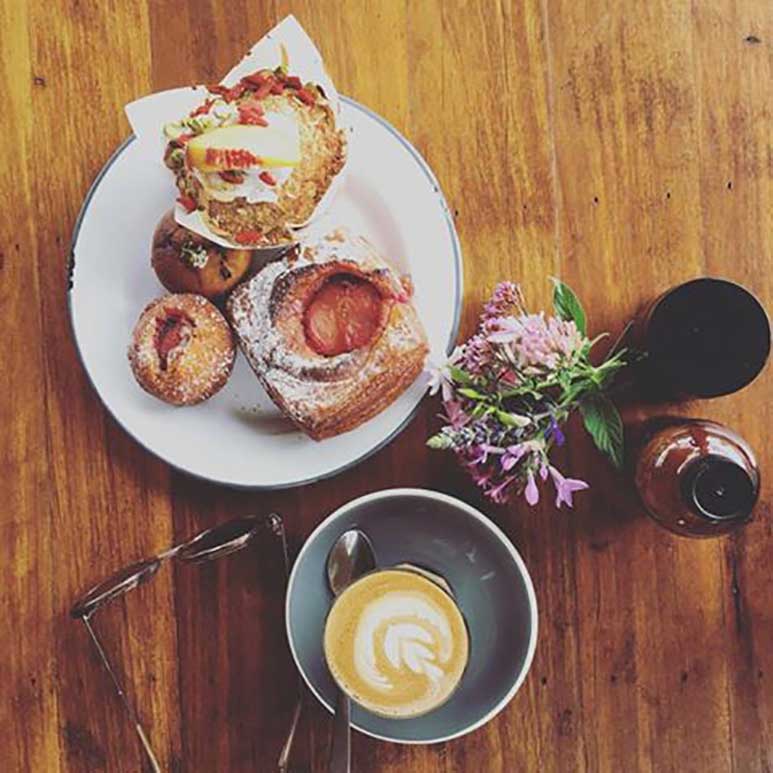 Moreton Bay
Distance from Brisbane – 40 minutes
Save money by – becoming a WAG
If you thought you'd need a lotto win before you sailed a yacht along the Queensland coastline, you're in luck. Every week, the Wednesday Afternoon Go Sailing (WAGS) club welcomes all aspiring sailors for a cruise around Moreton Bay. And since it's completely free, why not treat yourself to some après-sail Moreton Bay bugs?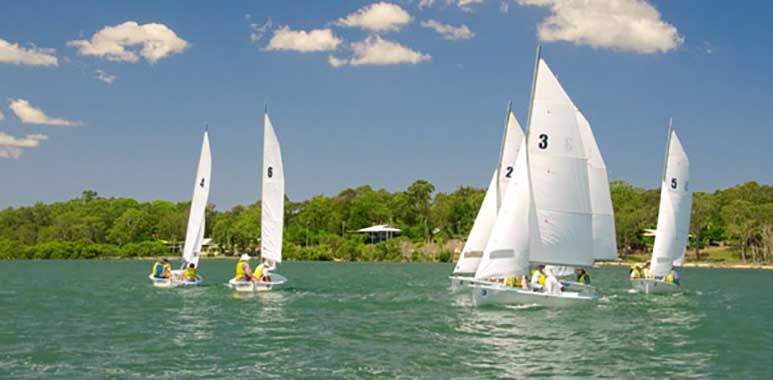 North Stradbroke Island
Distance from Brisbane – 2 hours
Save money by – picnicking at Cylinder beach
It's easy to see why Straddie is a Queensland favourite. Bustling with things to do and picturesque beaches to explore, a weekend on the island is a must-do before we bid goodbye to summer. Not that Straddie isn't bursting with great cafés and restaurants (Island Fruit Barn in Dunwich or Fishes at the Point are our picks), but a picnic at Cylinder beach is the perfect budget-friendly way to soak up some vitamin D while taking in those spectacular views. The famous North Gorge Walk, with its 1.2km of beautiful coastline, is sure to satisfy your adventurous side, while a sunrise beach yoga class is one to tick off the bucket list. If you really want to feel the spirit of Quandamooka Country then camp at Cylinder Beach Camping Ground facing Cylinder Beach (one of the island's most conic surf beaches). Surfs up!
If camping ain't your style, then check out Stradbroke Island Holidays for the low down on where to stay and what to do on Straddie. Something to suit all budgets.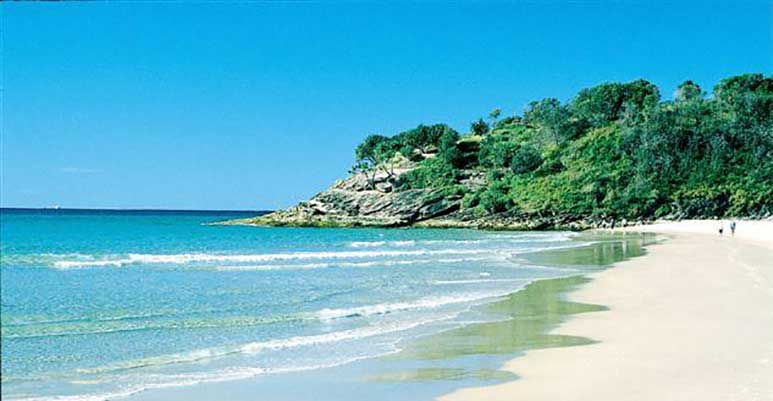 Double Island Point
Distance from Brisbane – 3 hours
Save money by – getting away from it all
One of Queensland's best-kept secrets, Double Island Point is the perfect getaway if you're looking to escape the usual summer crowds. Located just south of Rainbow Beach, this coastal headline is famous for its marine life, making it one of the top ten diving spots in Australia! You'll usually be sharing the beach with a couple of surfers, although whale and dolphin sightings are also common. Still haven't convinced you? Above all, this beach is just too damn pretty.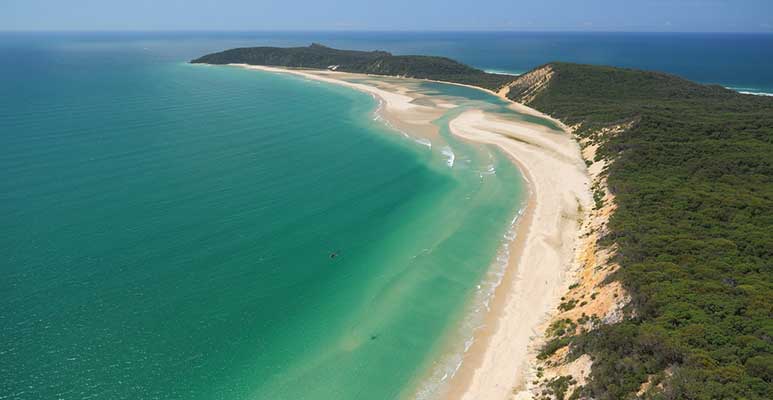 About the Author
I'm a strong believer in the importance of good food and even better company. When I'm not procrastinating over my Creative Industries and Law degree, you can find me fuelling my brunch addiction, planning new adventures and taking photos of my dogs (or other people's dogs – I'm not choosy).