Embrace The Cold: Snuggle Up With Fat Noodle's New Winter Menu
Fat Noodle's New Winter Menu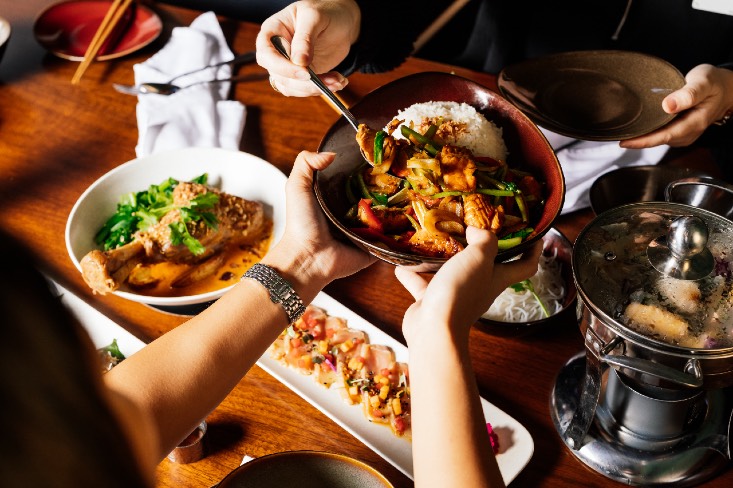 Winter isn't just coming, it's already here! While you were battling down the hatches to keep those pesky White Walkers from entering your home, the culinary team at Treasury Casino's Fat Noodle were busy creating a new menu that's guaranteed to warm your soul. The 14 new dishes, inspired by the cuisines of Vietnam, Thailand, and Malaysia, showcase an array of dishes from street food delights to hearty hot-pots and curries. Be prepared for your tastebuds to be hijacked and taken on a magical foodie adventure across South Asia.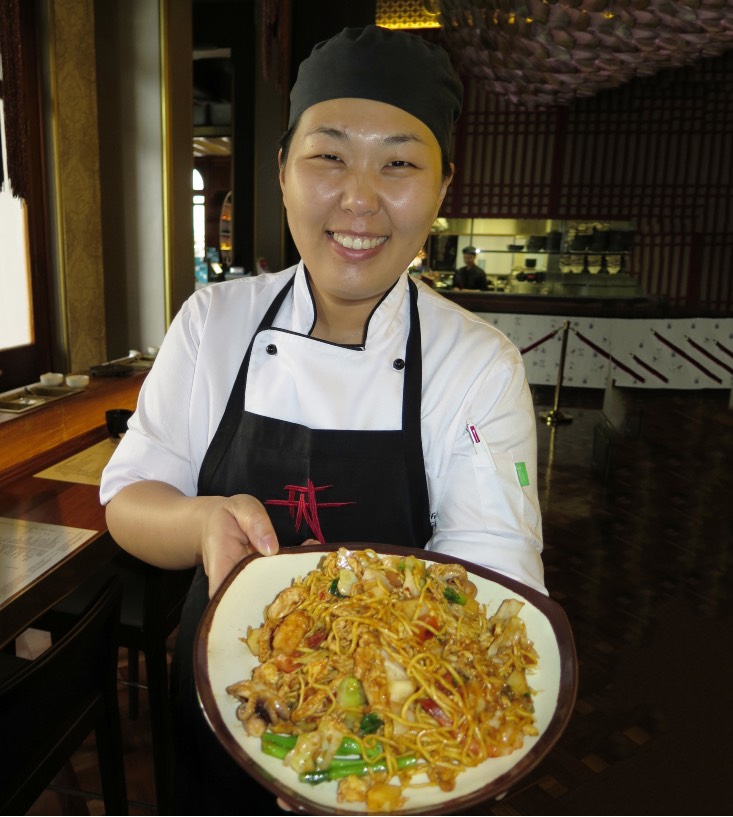 📷: Sarah Ghim
Award winning Sous Chef Sarah Ghim, who has worked closely alongside Head Chef Luke Nguyen since the Fat Noodle opened in 2012, has a very particular, intensive and colourfully experimental creative process that begins by looking at current food trends and produce, consulting with Luke, "then hosting a number of tasting nights to make sure all dishes are mouth-wateringly perfect". Ghim's main role is to make sure that all recipes within the Fat Noodle keep the same quality, consistency, and authenticity that the public have come to expect. We are sure that her passion and skill will keep the crowds wanting more of her delicious menu offerings, no matter the season.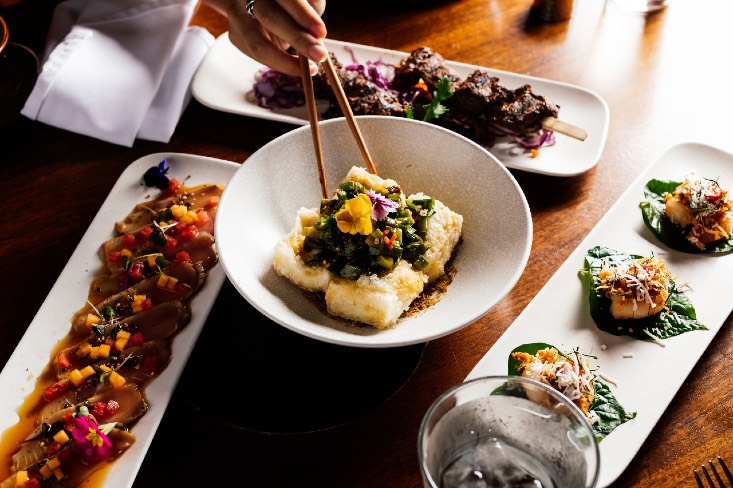 📷: Fat Noodle
Some highlights for us on the new menu include the incredible tempura silken tofu served on a floss-like lemongrass hay, topped with shallots, garlic, and chilli. The soft buttery tofu absorbs the wondrous flavours on the plate while also creating a textual cocktail for the palate. It was so good we had it twice! Who said vegetarian food had to be boring?
Another stunner is the kingfish sashimi, an old favourite that has been taken to new heights with the addition of diced melons, sesame plum furikake and yuzu dressing. These fruity flavours highlight the delicate nature of the kingfish while also cutting through its natural fattiness allowing for an orgasm for the tastebuds.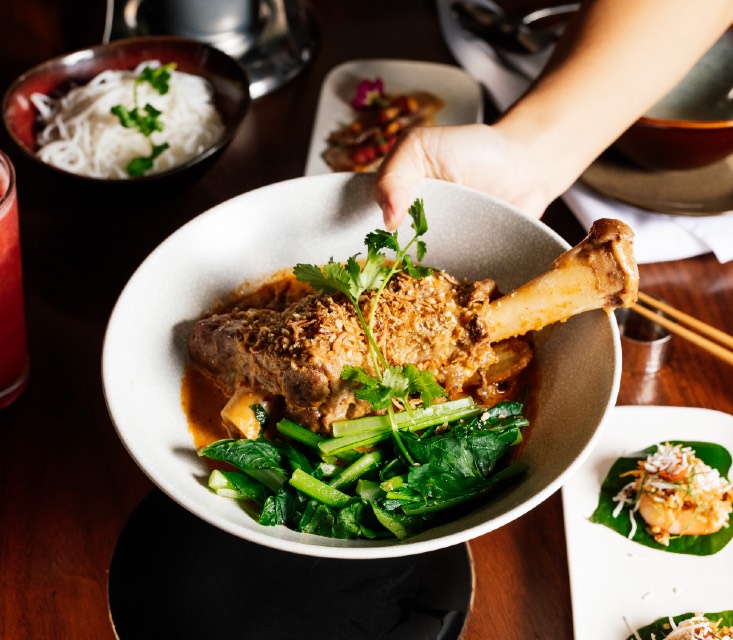 📷: Fat Noodle
The Massaman curry lamb shank offers a Thai twist on an old pub favourite. Slow cooked to perfection and served with kiplfer potatoes and peanuts, this popular winter warmer is already winning over the crowds. Juicy wok braised duck and prawns combine forces with shitake mushrooms and chilli in a noodle dish that will leave you quacking for more. Or if you're really feeling the winter chill, then try a delectable pho, soup, or laksa!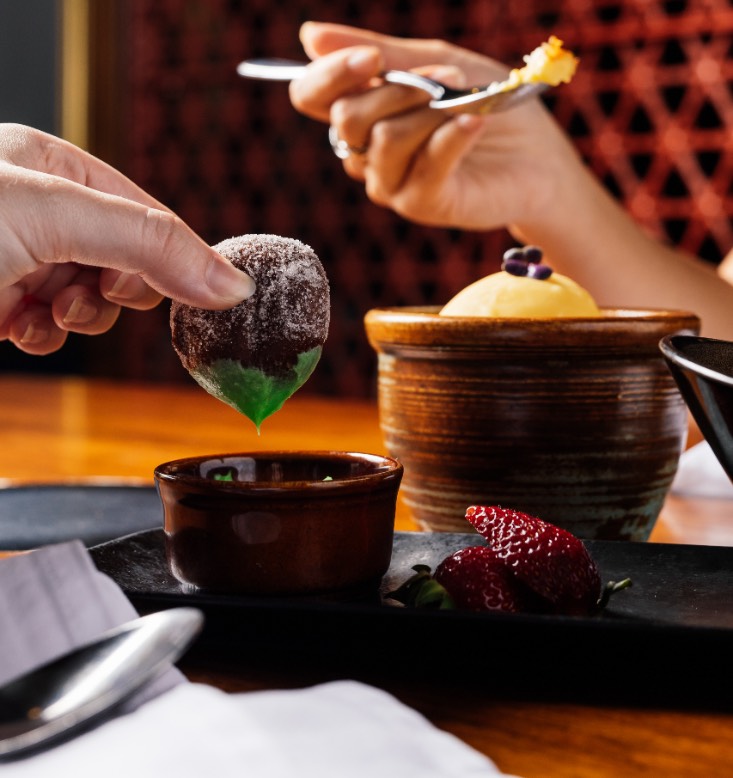 📷: Fat Noodle
No meal is complete without filling your second stomach full of dessert, and with 3 new desserts to choose from, you may need to locate another belly to try them all! Thai style doughnuts with pandan custard is a perfect way to finish the meal. Or if you're feeling plant-based, then the vegan silky tofu chocolate tart, which uses dates instead of butter and substitutes tofu for cream, with a passionfruit sorbet showcases the new trend of tofu desserts. But, if you're still feeling cold inside the caramelised warm sago pudding with mango ice-cream will warm your soul and that second dessert stomach.
Escape the winter winds and icy weather and go on a magical adventure through South Asia with the Fat Noodle. Your tastebuds will not be disappointed, but you might be if you miss out on these wonderous new menu additions!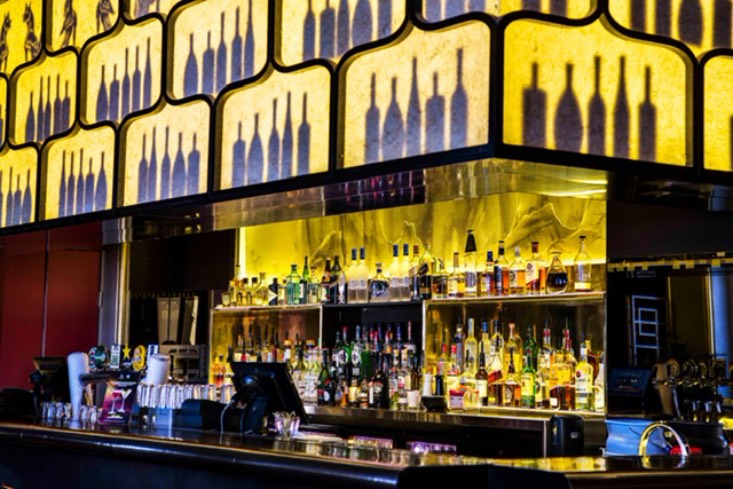 📷: Fat Noodle
About the Author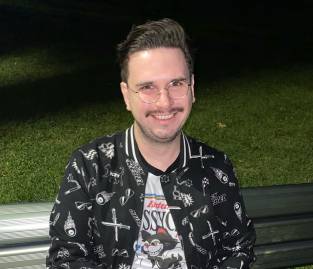 Lights! Camera! Action! A massive cinephile, you will probably find him at home in front of the TV or at the cinemas watching a movie and eating ice-cream. If he isn't there, he is adding another book to the ever-growing pile beside his bed, on some sort of adventure finding a new place to explore, or making excuses not to cook, even though he can. Also a crazy bird parent to a galah (the princess herself Penny) and two cockatiels (Tyson and Jerry).