Gin cocktails perfect for the winter chill
It's Gin O'Clock
Keep you gin up this winter because Larrikin Gin is getting festive, it's never too early right?
Embracing the tastes of Australia blending the deep, tart and intense flavour of Morello cherries, the charm of regular sweet cherries and their iconic Scoundrel Gin to create their new seasonal release 'Cherry Lush'.
Bottled at 28% the Gin can be enjoyed straight or mixed, and the festive red colour coincides perfectly for a mid-winter fireside drink. So to get you through those winter blues here are four naughty Larrikin Cherry Lush Gin cocktails. These cocktails are so indulgent it'll be hard to share, but who says you have to?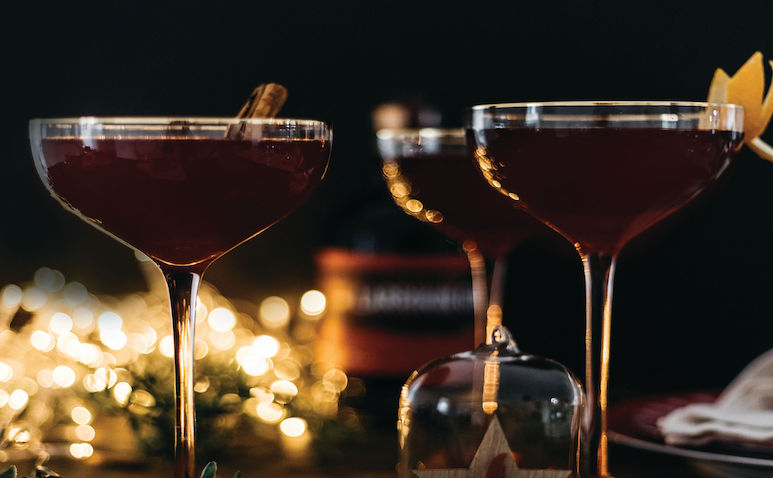 CHRISTMAS IN JULY
40ml Cherry Gin
20ml Cointreau
20ml Lime Juice
Muddled Ginger
Crushed Cardamom 3 pods
Crushed Allspice 5 seeds
Pinch of salt
-Shaken
Garnished with a cinnamon stick or an orange peel.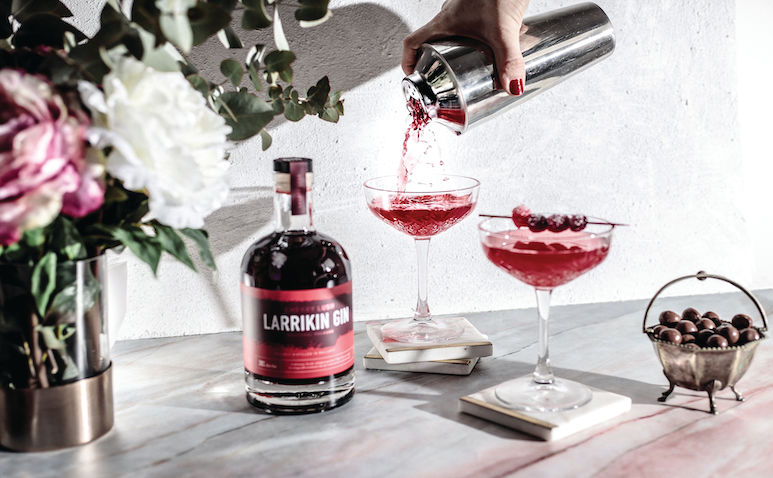 HOSTESS WITH THE MOSTEST
15ml Cointreau
15ml Lime Juice
22.5ml Cranberry Juice
45ml Cherry Gin
45ml Pineapple Juice
-Shaken, because you're just like James Bond
Garnish with skewered cranberries fresh, frozen or sugared.
To sugar cranberries:
Bring to the boil 1/2 cup water and 1/2 cup sugar. once sugar is completely dissolved, place cranberries in the syrup, coating them well and al- lowing to stand for 10 minutes.
With a slotted spoon, transfer them to a baking sheet covered in baking paper and leave for 30 minutes.
Cover with granulated sugar and al- low to dry completely.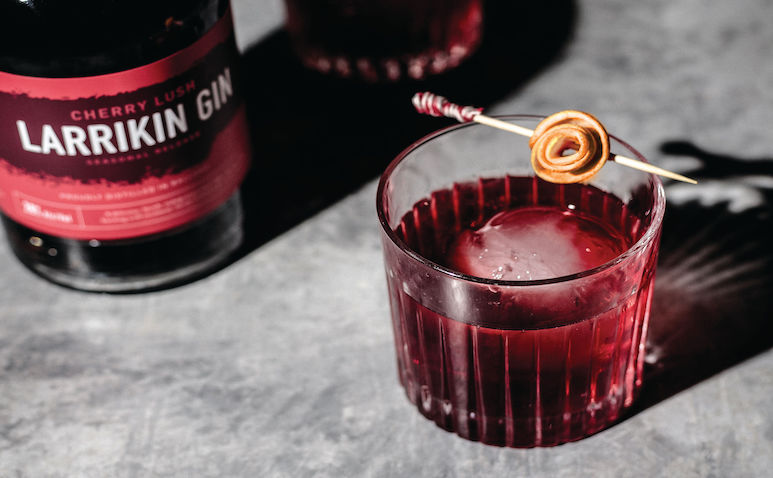 CHERRY NEGRONI
30ml Cherry Gin
30ml Amaro Montenegro
30ml Campari
1ml Orange Blossom Water
1ml Rose Water
-Stirred
Garnish with an orange rose.
SHAKTI SOUR
Enjoy the frothy moustache more than your everyday coffee.
15ml Honey Cardamom Syrup
45ml Cherry Gin
22.5ml Lemon Juice
2 dashes bitters
-dry shake, wet shake
Garnish with a spray of bitters and a cherry.
If you're interested in becoming a cherry cocktail connoisseur, 'Cherry Lush' is available online here and at selected outlets.