Hotel Jen's First Birthday
9 celebrations in 9 cities simultaneously
So Hotel Jen Brisbane's first birthday party was a global one - with 9 celebrations in 9 cities simultaneously. The Brisbane festivities were streamed live on Periscope. Festivities were made all the more special with punk pastry chef superstar, Anna Polyviou and her talented entourage joining in the celebrations - DJ Brown Rice, Anna's personal DJ who travels with her spinning some seriously funky tunes for the evening and Pastry Chef Jessica Timpano together with Anna, made the most OTT fabulous birthday cake (only fitting for such a OTT birthday celebration). The cake itself was peanut butter and jelly flavoured and the 100s and 1000s were Anna and Jess' homage to fairy bread. A birthday party classic. An assortment of the most ridiculously tasty macarons surrounded the show stopping cake.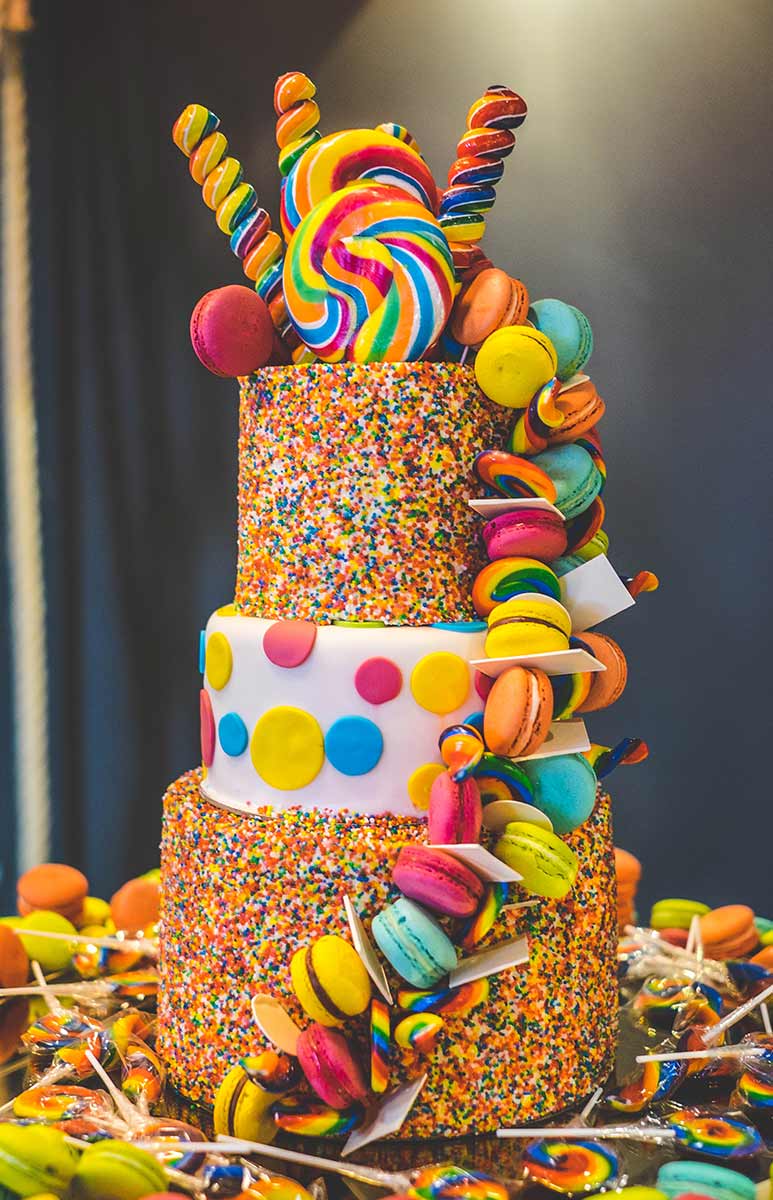 Anna invited everyone to tuck into the cake and macs - no fancy cake serving here. We all just grabbed a fork and hauled ass over to the cake. As Anna pointed out "this is the only way to eat a cake!"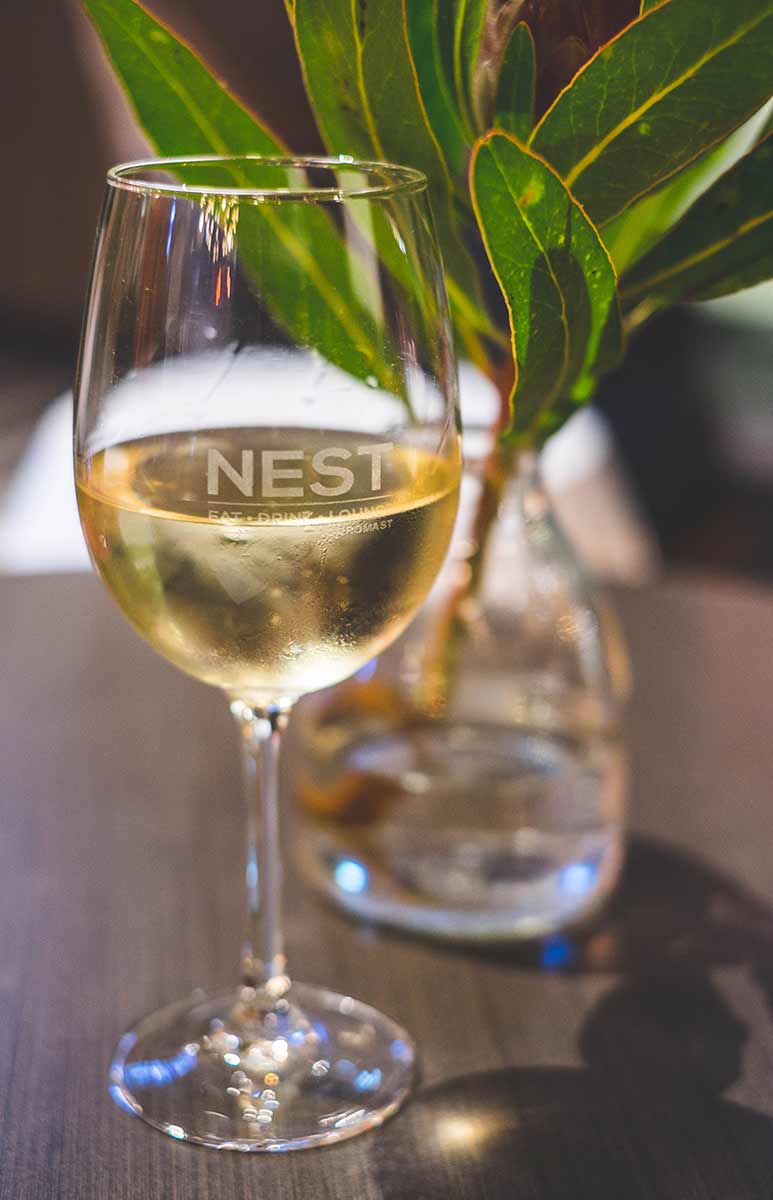 There was also a great DIY cocktail bar keeping us all hydrated.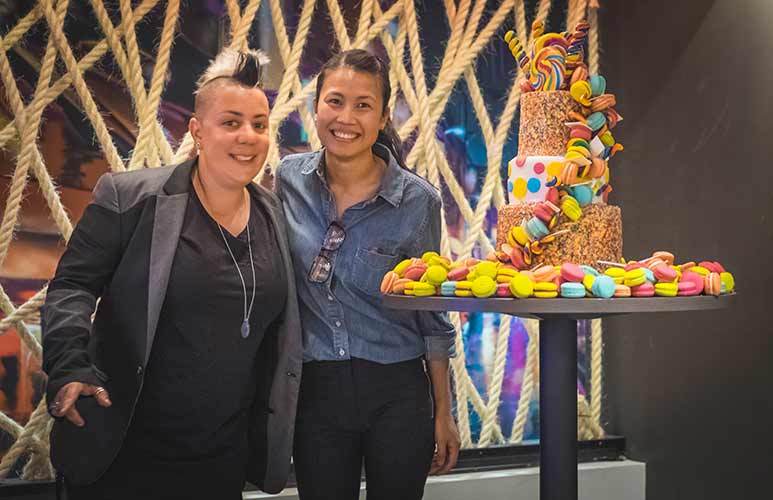 Also got to have a great little chat with Anna during the celebrations:
1. Her favourite dessert to make and eat:
Without skipping a beat she said "galaktoboureko" - a greek dessert of semolina custard sitting between sheets of filo pastry. A particular favourite for Anna to make and enjoy with her mum.
2. Dessert challenges:
Celebration cakes. Only because cakes aren't really her style. Thanks to her talented team, like the amazing Jess Timpano, they have cake making covered. Anna's interest really lies in technical pastries and desserts. (With this in mind, just think about all the spectacular dessert challenges she's dished out on Masterchef!)
3. Flavour destinations on her travel bucket list:
Japan. Anna's planning a trip here very soon and having not travelled to the land of the rising sun before is keen to see what is on offer. (Even gave her some travel tips myself!)
4. Book plans:
Anna's in the process of creating her first book, due for release next year. Obviously without revealing too much, asked what fans and readers could expect and she said that the book aims to cater for all bakers of all skill levels. Sure there will be a couple of technical bakes to challenge the serious bakers out there, but there will also be a range of recipes designed to be accessible for the home bakers. (Can't wait for the book and expect that it will be a really bright and bold publication to reflect her amazing style).
5. With the age of Instagram, who does she love to follow?
@notquitenigella - a Sydney based food blogger and also a friend of Anna's (if you're not following her blog and IG do so now, girl has great recipes on her blog!)
@roxyjacenko - PR guru. Anna has a real appreciation for all creative aspects of business such as branding and PR.
@marikevanbeurden - talk about creative. An incredibly talented pastry chef who makes gorgeous creations (I'm a new fan!)
@bachour1234 - Antonio Bachour, one of the best pastry chefs in America. Follow his IG and see why.
@nik_to - Nikki is a Sydney based photographer and the creative eye shooting Anna's beautiful dessert creations (Nikki's also friends with the talented Katherine Sabbath) Anna definitely gave a shout out to Nikki and her IG! (I've been a follower from a while back :-P)
And scrolling through her IG feed, Anna also let slip that she's a Belieber @justinbeiber :-P
Was a real privilege to be part of the celebrations and to meet the great Anna Polyviou!!
Fan girl Fi out.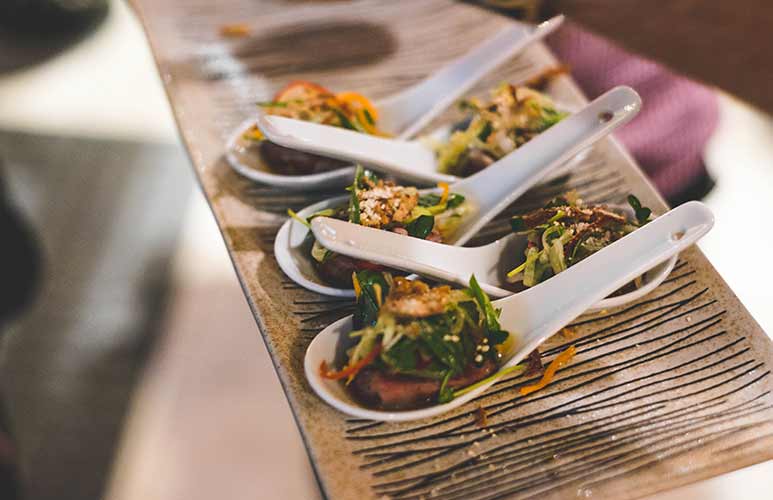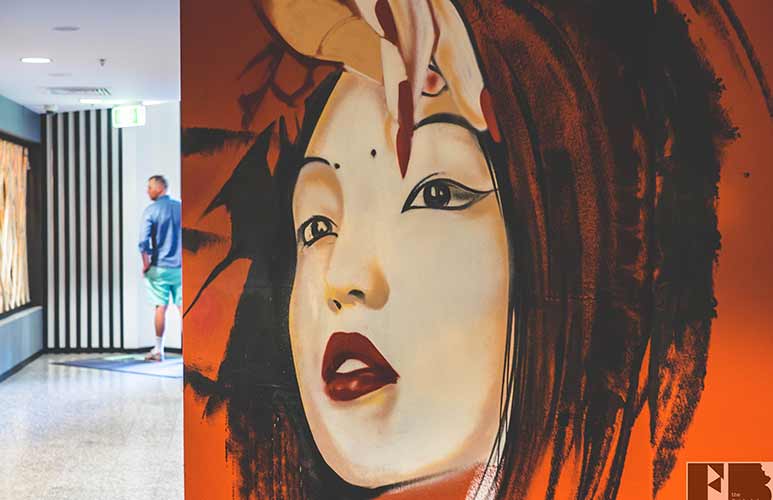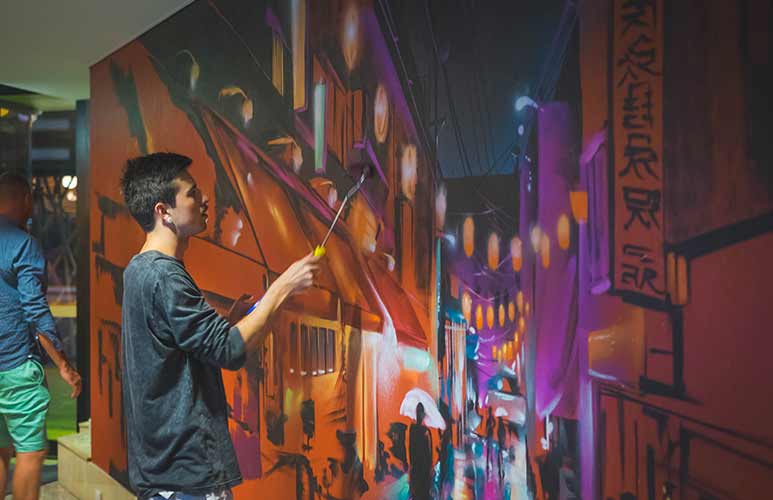 #nextjenpartybrisbane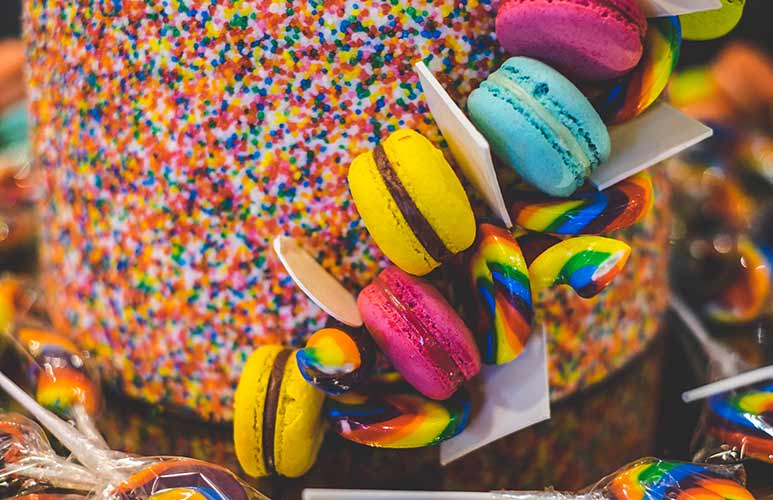 -
Digital ink slung by Fi Nguyen
Images by the fabulous @thefinickybaker