Behind Ballandean Estate | SQC
Meet The Locals | SQC
The Good Guide is here to celebrate local is lovely. What makes a place so unique is her people. We meet Leeanne Gangemi from Ballandean Estate Wines, one of the best of Southern Queensland Country and hear what she is passionate about.
NAME: Leeanne Puglisi/Gangemi
JOB TITLE: Client Relations Manager
VENUE: Ballandean Estate Wines
-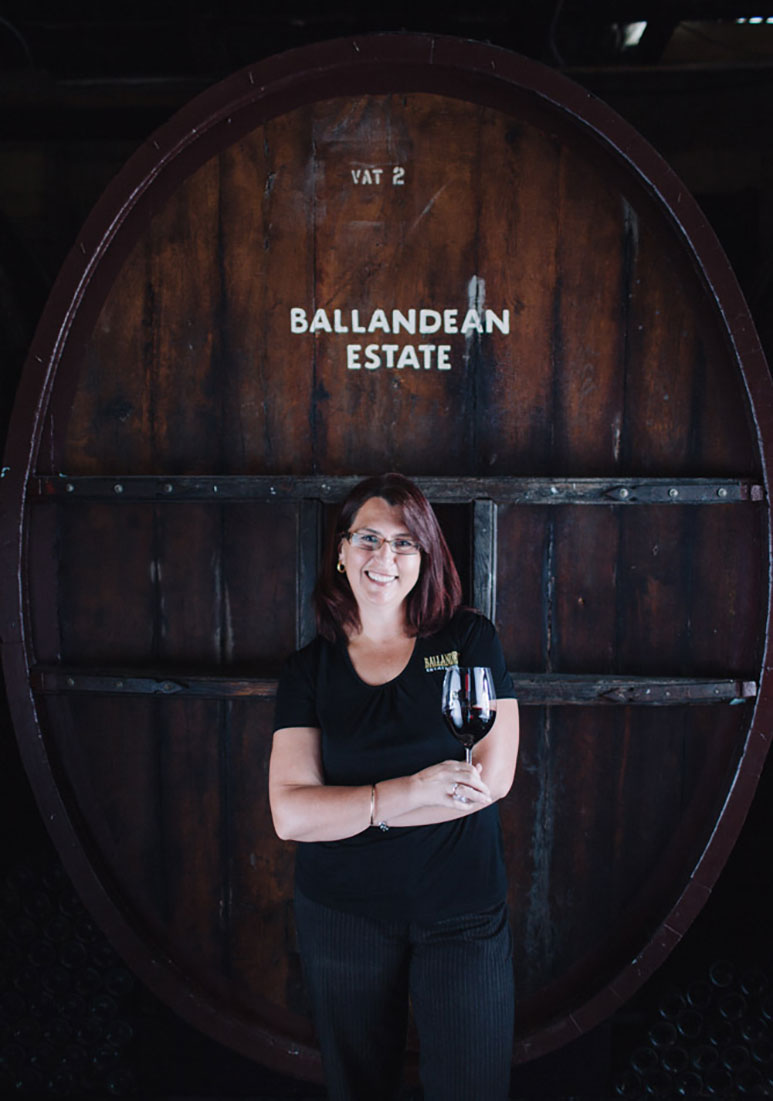 WHAT DO YOU LOVE MOST ABOUT WHAT YOU DO?: I get to talk to people everyday about the wines that my family has produced on our property for the past 80 years. The industry is everchanging and each year is different to the next.
DESCRIBE A DAY IN THE LIFE OF YOU? : Workout in the morning – boxing with my sister. Head to work where the day can be varied, either in the cellar door or working in the office talking to customers. Some times in to Brisbane to sell wine or talk about the business I love. Home time is precious and I try to be at home with my family every night.
WHAT ARE YOU PASSIONATE ABOUT? : Wines of the Granite Belt and our family business. Knitting – mad keen!
WHAT'S YOUR LIFE PHILOSOPHY? : Enjoy what you are doing every day. It makes getting out of bed much easier!
5 WORDS THAT DESCRIBE YOU: Passionate, friendly, caring, talkative, lazy
WHAT DID YOU WANT TO BE WHEN YOU GREW UP? : I have always wanted to work in the family business selling wine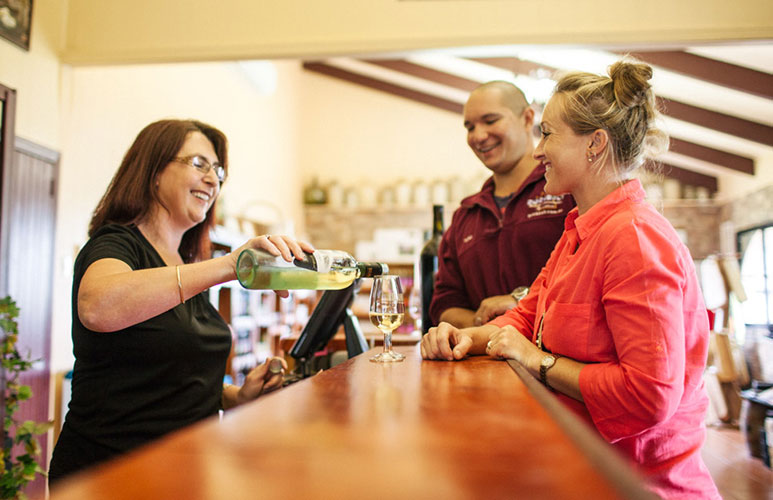 THREE PEOPLE (DEAD OR ALIVE) YOU WOULD INVITE FOR DINNER PARTY?: Russel Brand, Julie Bishop, Steve Jobs
YOU ARE TURNED INTO A BIRD, WHAT BIRD WHAT THAT BE? : A little finch. They are gorgeous & unassuming and just get on with life.
IN AN ALTERNATE UNIVERSE, WHAT WOULD YOU BE DOING? : I would be wealthy and always on holidays at the beach.
WHERE IS YOUR FAVOURITE HOLIDAY DESTINATION? : Anywhere with a beach and a spa overlooking it.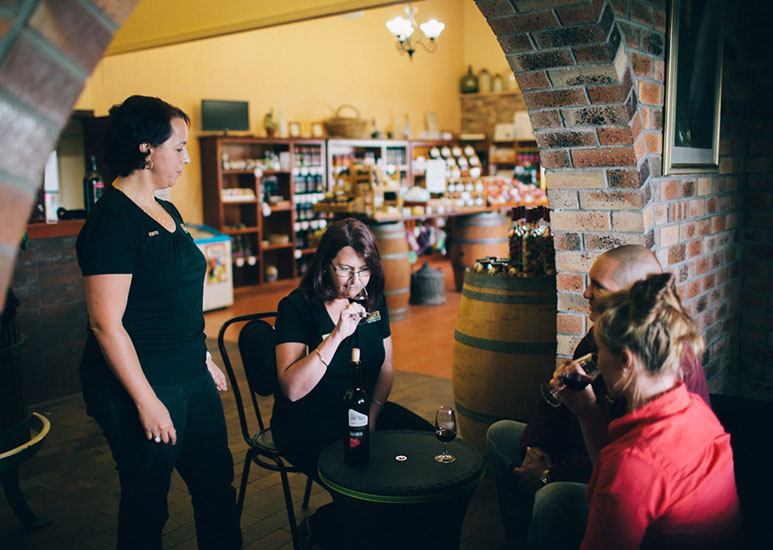 FAVOURITE PLACES IN SOUTHERN QLD COUNTRY REGION :
EAT: Barrelroom Cafe
DRINK: Wine from the Granite Belt
CHEF: Matt & Bobbi-Lee Wells
RELAX: At home
SHOP: Stanthorpe Main St
TO IMPRESS: The Pyramid at Girraween National Park
CULTURE/ARTS: Art in the Mill at Ballandean
EVENT: Opera in the Vineyard
SUNDAYS: Work day!
SOUTHERN QLD COUNTRY'S BEST KEPT SECRET IS: The alternative varieties of the Granite Belt – our Strangebirds are world class!!
MY WORDS OF WISDOM: Plan to do it now, not one day!!
NEXT EXCITING THING FOR ME IS: Next years vintage! More exciting wines for us to enjoy with our friends.
-
Discover the best of region in The Good Guide | Southern Queensland Country and take a breathe break. You deserve it. Visit Leeanne at Ballandean Estate Wines and meet the locals...
Related Articles