Local Travel Wanderlust List
A travel list that'll put your ditchers to shame
FOMO No More: Time to Turn the Tables
Let's be honest. We all get the travel envy bug when we look at friends or social media influencers who seem to have it all. Travelling to exotic places and living the good life, while you're slogging your butt off and trying to get your life together… wondering when your next break will be. You could also be the friend that gets left out on road trips and overseas adventures.
Fear not, it's time to create some wanderlust of your own! Gather your bosom friend, take the road less travelled and gorge your senses on this curated itinerary that warrants an experience like none other, all within a few hours' drive. On this short getaway, we're taking you up north to the Sunshine Coast, to Cooroy and Gympie. Fasten your seat belts, you're in for a wild ride!
First stop: Peregian Beach!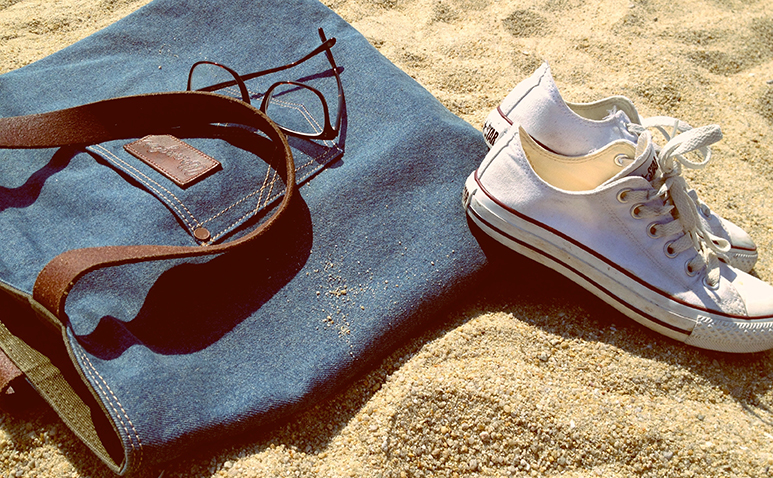 Book an Airbnb
To kickstart your trip, we suggest booking an entire luxurious beachfront home for at least one night. Preferably one where you can hear waves lapping on the shore and a brilliant sunset view to boot. Many of these waterfront houses are holiday homes, so you'll feel right at home at these private estates. Also, Instagram time, my lovelies, let the envy begin.
Visit the local markets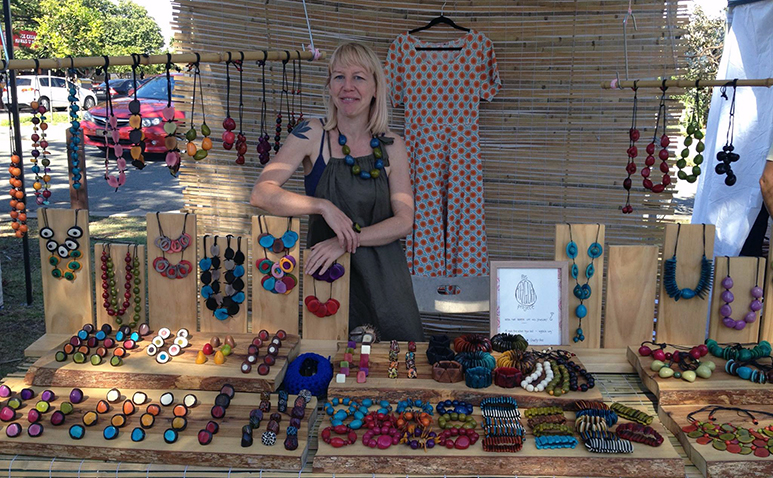 Held on the 1st and 3rd Sunday of every month, Peregian Beach Markets is a gorgeous crafts market set up on the outskirts of Peregian Beach. Full of unique collections, handmade jewellery and interesting finds, you will adore this gem of a place. Open from 7am – 12.30pm, it's just a short stroll from your Airbnb, stat.
Brunch, the most nutritious meal of the day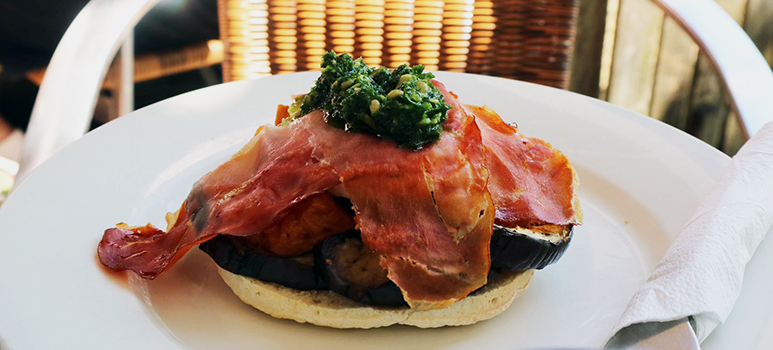 Head over to Peregian Beach Village for a delicious hot meal – a growing hotspot for cafes and restaurants, we reckon you'll be spoilt for choice! We recommend savoury eats at Baked Poetry Café, where they bake their own bread from scratch, and top all that sourdough, rye and flatbread with scrummy mountains of yum. We spy no crumbs left on that plate.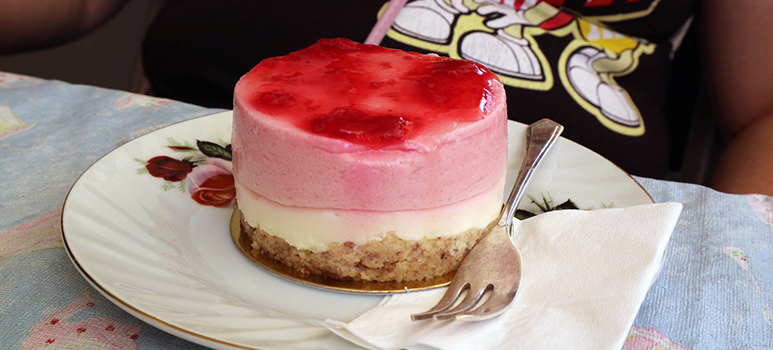 For dessert, we adore Le Bon Delice Patisserie, a French café whose glass display is filled with an astonishing selection of cakes, pastries and tarts. Smack those lips as you gorge yourself on their macadamia florentines, caramel shakes and strawberry cheesecakes. Trust us when we say you can't go wrong with any of their desserts. Also, don't forget to add some food porn to your Instagram feed.
Peregian Beach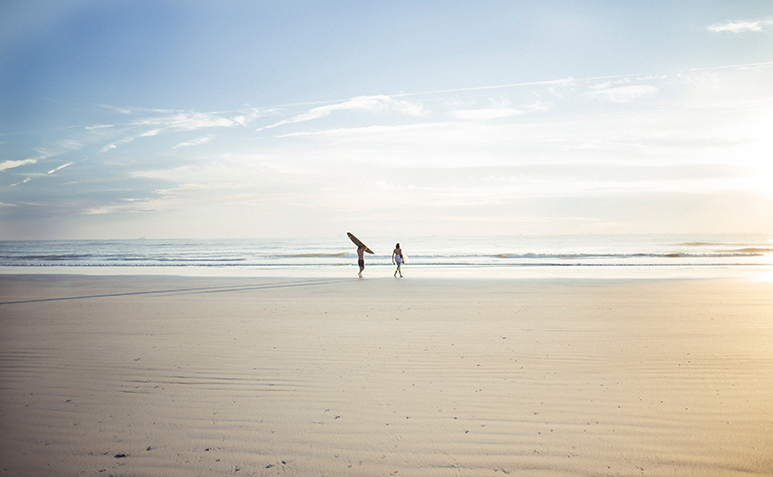 After all that feasting, go for a stroll on the beach – a fine excuse to walk off the calories. As your feet sink into the glorious soft white sand and your gaze meets the endless blue horizon, your inner peace will activate. Zen mode on. But of course, beaches are the birthplace of sun-kissed golden tans, so grab your beach towel and sunnies too!
Go for a hike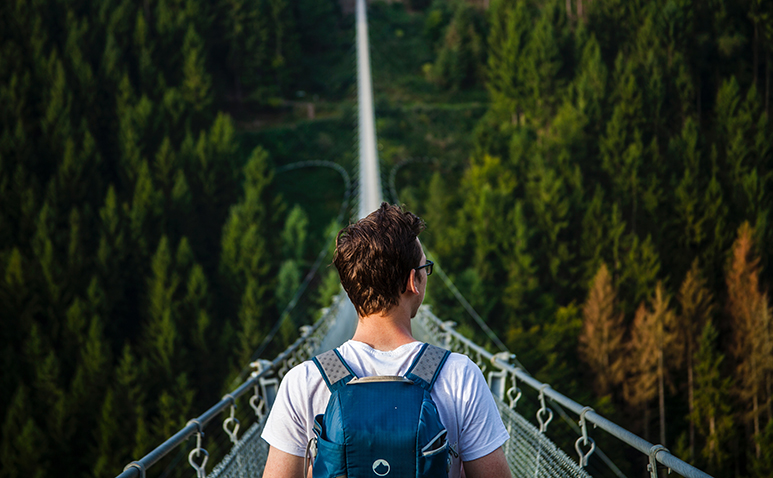 Known for its beautiful 360-degree views, Mount Coolum is the ideal spot for an afternoon hike. Requiring medium fitness and a determined spirit, put your stamina to the test and journey to the top. Summer bod in progress…
Point Perry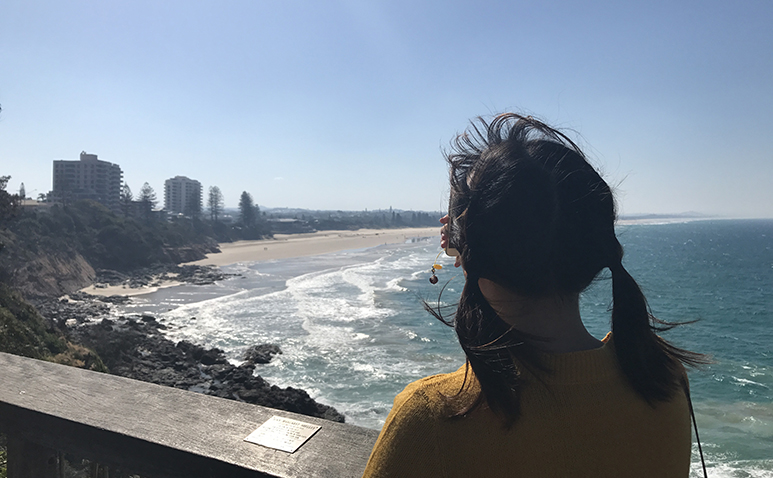 For those who prefer to chill and take an abundance of #OOTD shots, Point Perry serves as the perfect backdrop and atmosphere for just that. A fantastic view of Coolum Beach and a brilliant sunset awaits! As you reel in the fantastic views of Coolum Beach, sport a classic titanic move as the gusty wind blows and watch the sun go down.
Treat yourself to an award-winning Italian dinner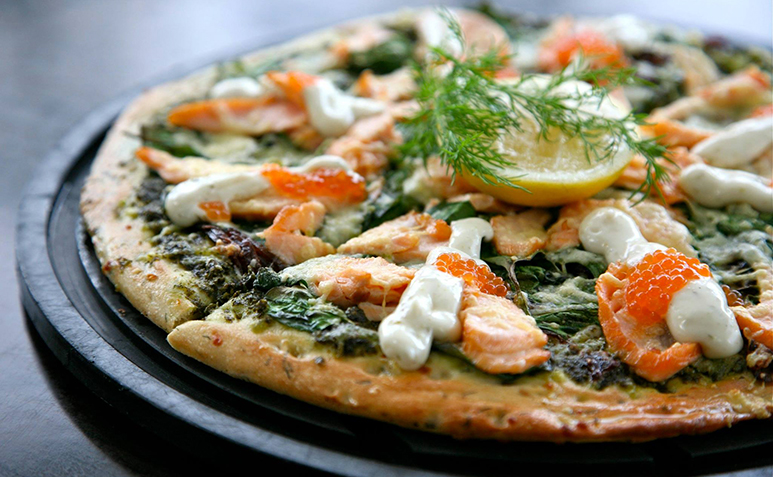 Mamma mia! Incredulously good pizzas, pastas and risottos at Augello's Ristorante & Pizzeria make this dining establishment an iconic landmark in the Mooloolaba region. It's not surprising to have regular visitors from Brisbane, as their pizzas have even won awards. We recommend the prawn and scallop risotto, sandcrab lasagna and any of their 'world's best pizzas'. You can't go wrong with the tuna and salsa 2012 favourite though, the wasabi aioli combined with the freshest sashimi will tingle your tastebuds!
Dessert all day, any day.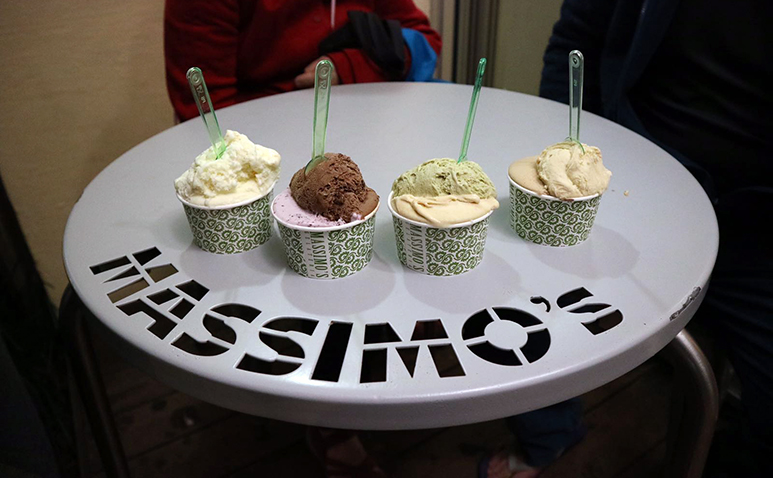 Stuffed from all the carbs from dinner? No worries, for this 45-minute drive will allow your digestion system to make way for awe-mazing gelato at Massimo's Gelateria. While you may be bummed that they don't allow sampling across their wide range of flavours, we reckon you will not regret any choice you make. The lemon and mango sorbets are a hot favourite, coupled with macadamia, hazelnut, cinnamon and pistachio.
Now, onwards to Cooroy and Gympie, quaint towns with plenty of heritage!
Book a private cottage experience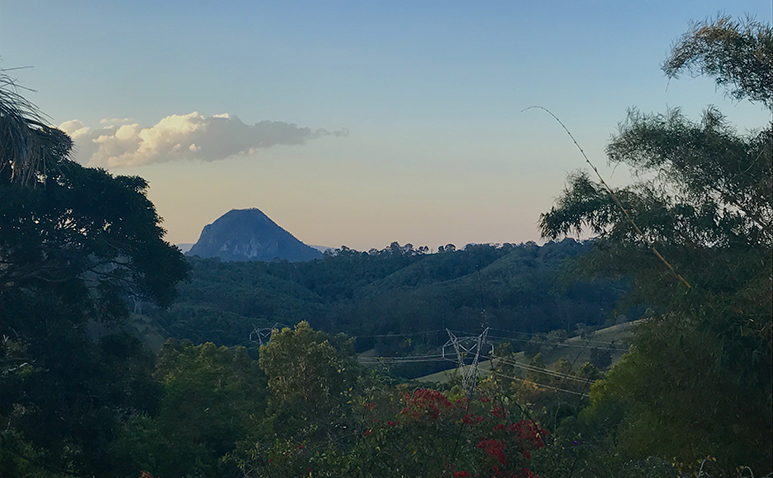 To get away from the hustle and bustle of everyday city life, we all need a break from the noise pollution and constant demands we've all grown used to. A wonderful scenic accommodation suggestion is Cooroy Country Cottages, where it overlooks several mountains, and provides privacy like none other. The elegant cottage style will certainly stand to impress. Get up close and personal with Shetland horses and numerous cattle that you can spot as you go on the bush trail walk around the cottages. Don't worry though, there's strong signal and Wifi here too.
Looking for a cosier place? Lagoon Pocket Bed & Breakfast will do just fine. Nestled within lush greenery, it provides the comfort of your nanna's home, and a wonderful home-cooked meal to start the day. This gem is located in Gympie, so if you're going horse riding the next day, this spot is just a short drive away.
Get out of your comfort zone and tackle horse riding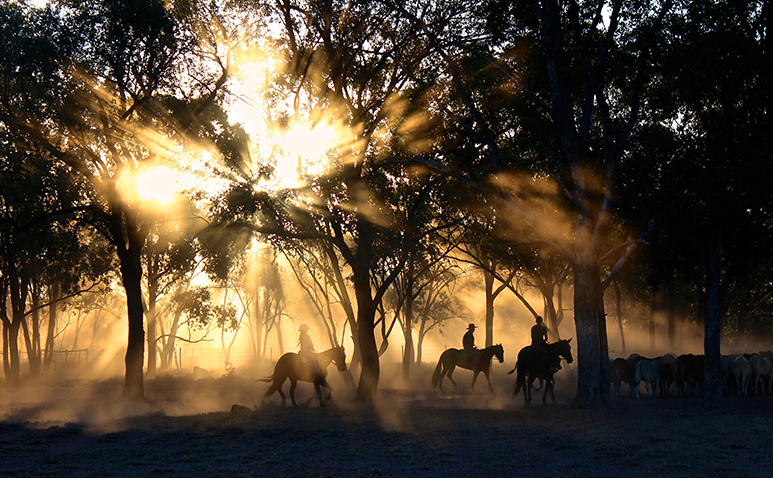 If you tossed the Mt Coolum idea out of the window, and are starting to regret it, fret not – horse riding is going to be your new bae. With all that constant twisting, swishing of the hips and bouncing up and down, your entire body will start transforming into that hot bod we all wish Santa would give us for Christmas. Check out Mary Valley Adventure Trails in Gympie for a guided tour through rainforests and farmland.
Refuelling time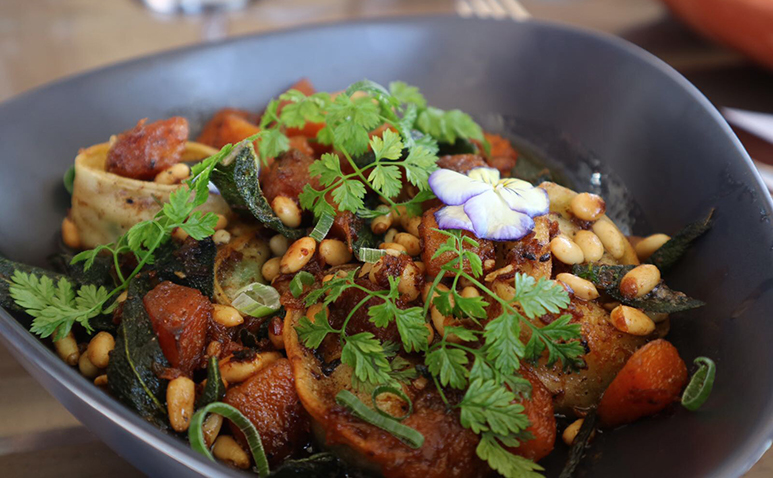 After all that activity, your stomach is probably rumbling and roaring away – you're not the only one. Time for a treat at Maison de Provence, one of Cooroy's best eateries! We adore their tortellini that's chockfull of ricotta, spinach, pumpkin, pine nuts and sage, in a decadent burnt butter sauce – heaven in a bowl. If you're game enough, the escargots are a lovely addition to your meal. Finish it off with a sour cherry brownie that's stuffed with whole hazelnuts for the ultimate experience. Magnifiqué!
After a good burp, it's time to head back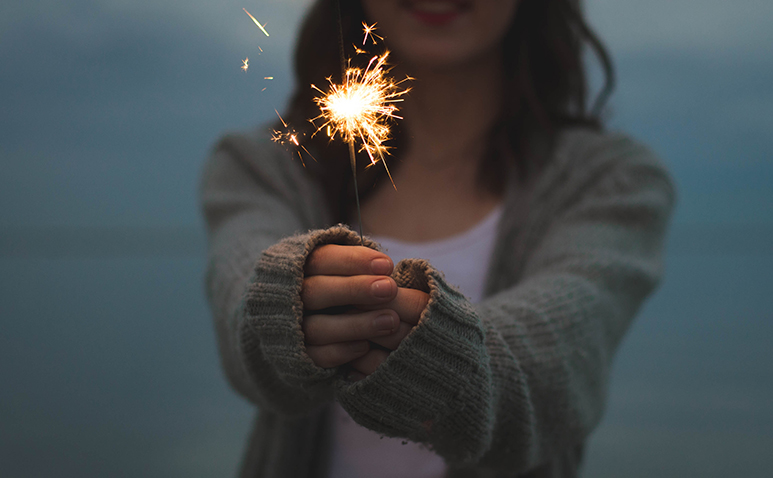 Alas, all good things must come to an end. Time to start posting throwbacks on Instagram, spamming hashtags and building treasured moments to dwell on. Go on, you deserve it. Keep that chin up and beam with pride, pull a Taylor and start crooning, "So baby let the games begin, let the games begin... are you ready for it?"
About the Author
A bubbly Singaporean writer who's obsessed with all things nommable, and an absolute sucker for bubble tea and coffee. Also known to make fun out of the mundane situations in life – like creating words out of car plates.