Melbourne Cup Guide 2018
Saddle up and trot on over to these locations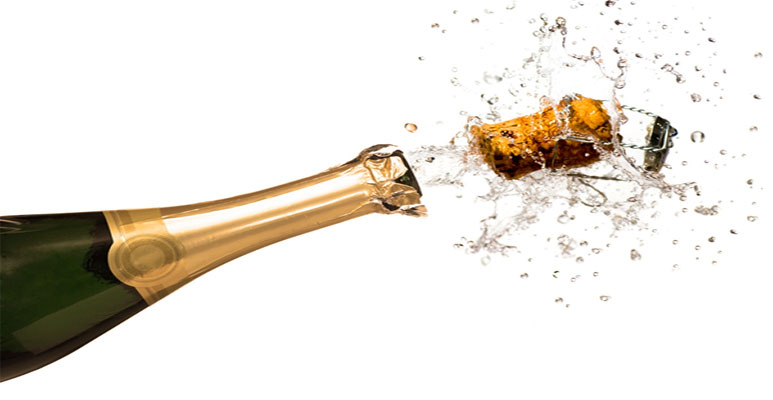 Giddy up! Melbourne Cup is almost here again, which means it's time to find the perfect venue to enjoy all the action. It won't be hard though, considering the wide range of places ready to cater for your fancy dresses and excuse to day drink. Here are some of the coolest spots to experience the races without having to leave Brisbane.
BEER & GOOD TIMES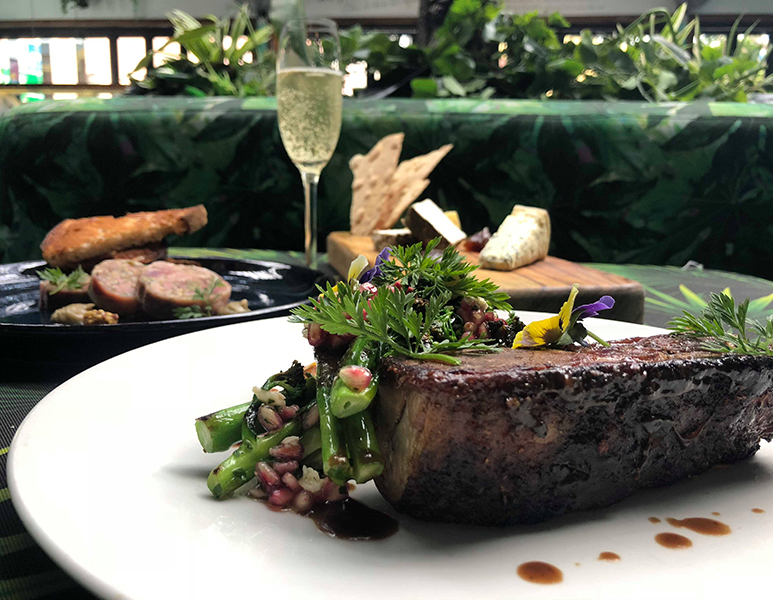 Where: Fortitude Valley
When: Tue 6thNov 2018 | 12pm – 3 pm
What: 3 course luncheon + 2 hr premium drinks package (including 32 craft beers on tap)
How Much: $79pp Sink your teeth into their Mammoth Feasting Table. – vegetarian options available. Groups of 4 + get 10% off. Buy your tickets here
More: They'll have the race featured on several screens across the entire Alehouse, sweeps and fashions on the field.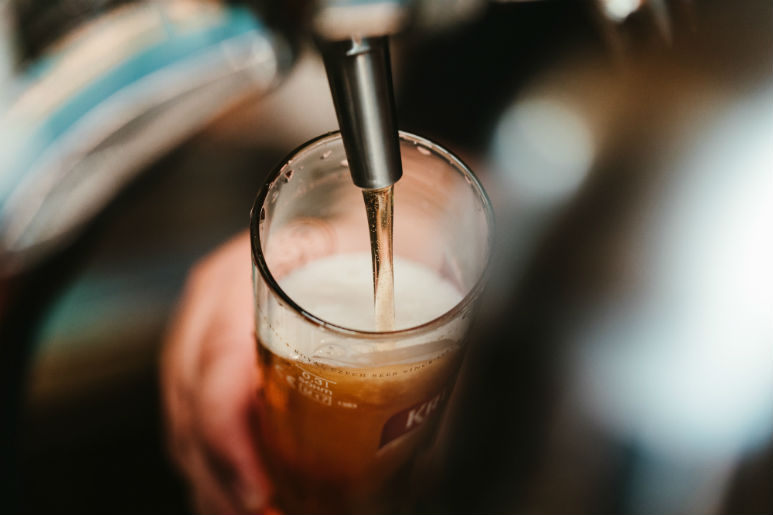 Where: Wooloongabba
When: Tue 6ThNov 2018 | 12pm – 3pm
What: 3hr Premium food and drinks package (Cocktails on arrival, and a choice of Craft beer, Wine & Sparkling)
How Much: $80 pp buy your tickets here
More: If you're looking for a secret hideaway after the hustle and bustle of the races, head over to Jack Rabbits Speakeasy for Whiskey, Rascals and Jazz
Where: Wolloongabba
When: Tue 6ThNov 2018 | 11:30am-5pm
What: you'll be served up some delicious breads on arrival for your table, a choice of an amazing main course and a scrumptious dessert plus a drink on arrival. That sounds like a recipe for a fantastic afternoon.
How Much: $39pp book your table here
More: With plenty of fresh beer and wine to get you ready to cheer on the race in style. They'll be running sweeps before the race as well as running a competition for the best dressed!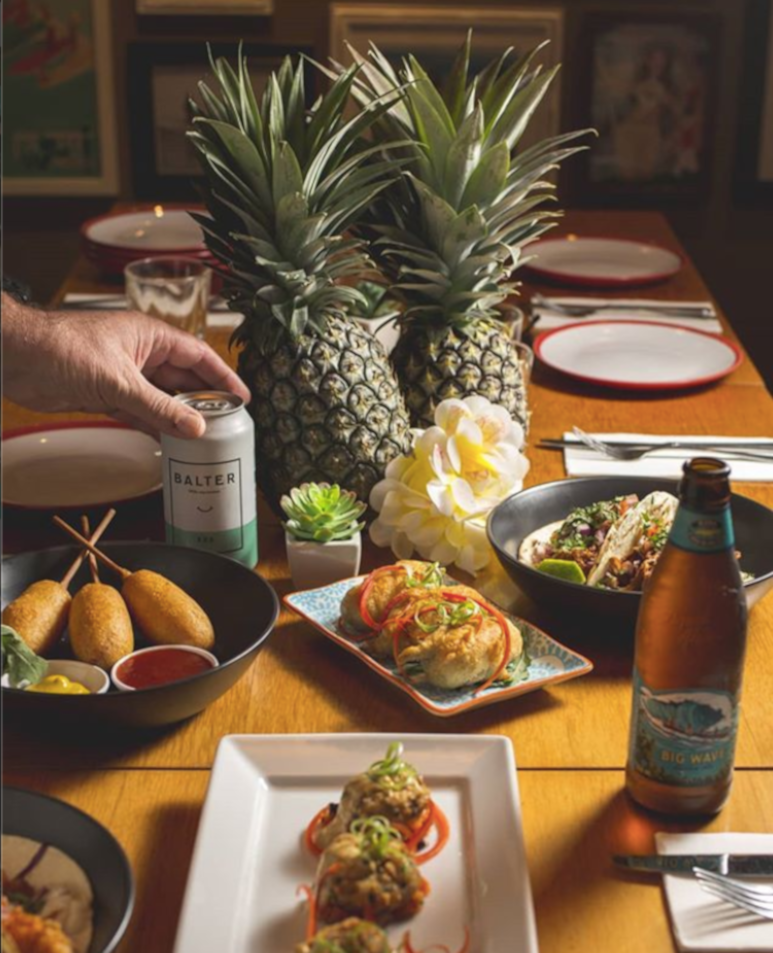 Where: Fortitude Valley
When: Tue 6ThNov 2018
What: 2 Course Lunch with two hours of beer, wine and bubbles!
How Much: $69 for Pre-Sales and $79 on the day!
More: If eating 'Huli-Huli Chicken' with a 'Tiki Cocktail' in hand sounds like the perfect way to watch the Melbourne Cup, then the Hula Bar and Grill is where you need to be. They'll be showing the BIG Race and have TAB runners to place your bets.
WINE & FINE DINING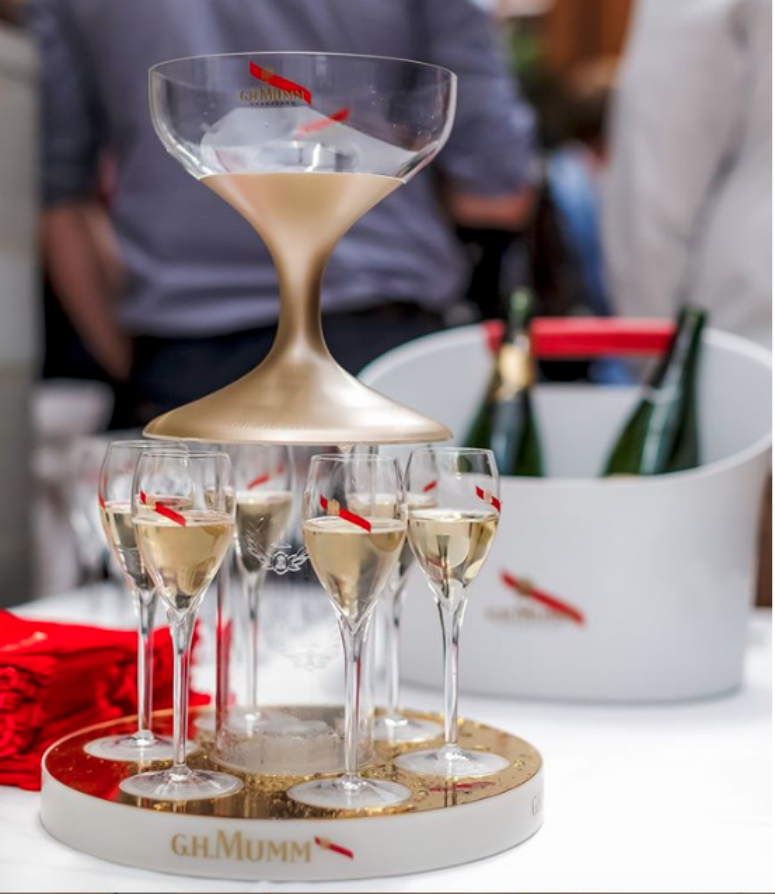 Where: Fortitude Valley
When: Tue 6ThNov 2018 | 11am- 3pm
What: 4 hr premium drinks package + gourmet food station (seafood, cured meats and delectable canapés)
How Much: All-inclusive Birdcage Package for $145pp. Enjoy G.H. Mumm Champagne, a wine buffet and a cocktail station. Buy your tickets here
More: They'll featuring the race on one of the biggest screen in the Valley and have a line up of performances, from DJ's to a live Band.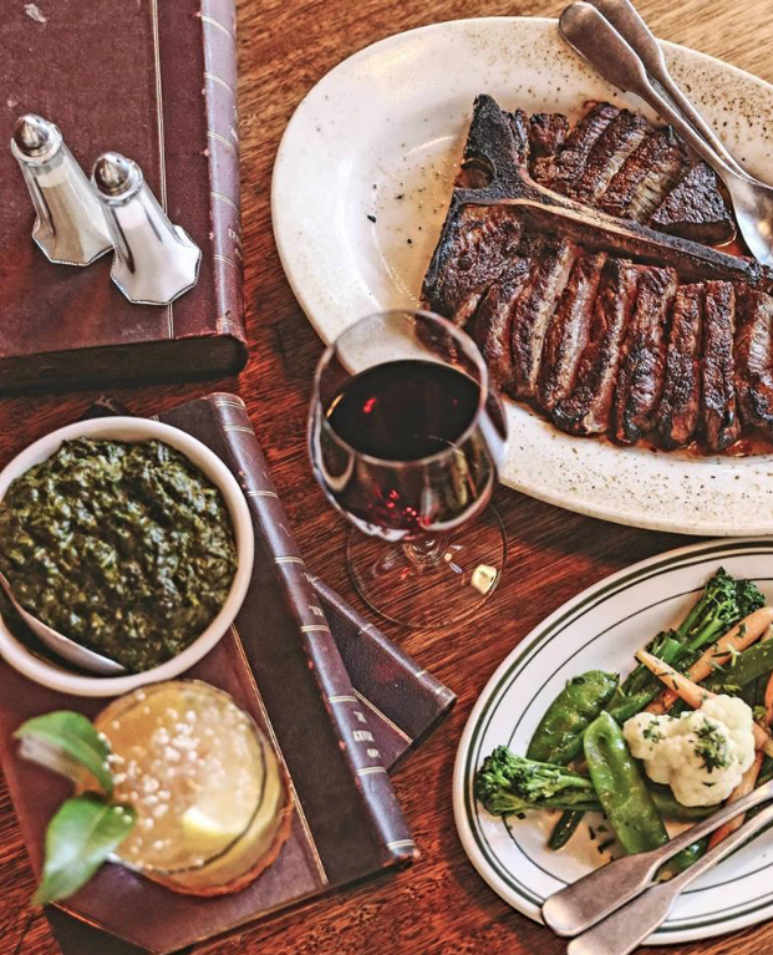 Where: Brisbane City
When: Tue 6ThNov 2018 | 11:30am- 5pm
What: Prime dry-aged beef, champagne and the race that stops the nation. With a glass of Duval champagne on arrival, you can expect a feast fit for a King or Queen, which includes their signature dry aged porterhouse.
How Much: $135pp buy your tickets here
More: Sweeps on the day will be run by the Children's Hospital Foundation, with a portion of the proceeds supporting the foundation. There will also be competitions for best fascinator and best tie.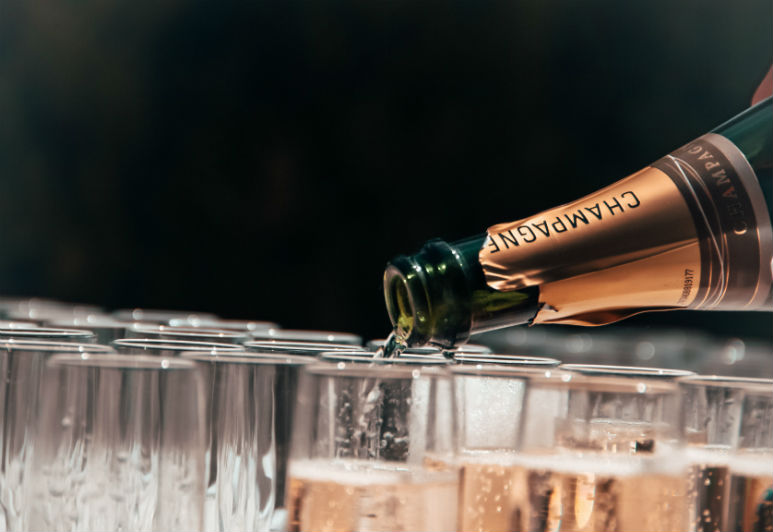 Where: Fortitude Valley
When: Tue 6ThNov 2018 | 12pm-4-pm
What: 4hr all-inclusive package of premium drink, gourmet canapes, fresh local seafood and spring inspired substantial bites. (beverages include free-flowing Mumm Champagne, craft beer, premium wines and non-alcoholic options)
How Much: $145pp buy your tickets here
More: As well as live racing coverage, you can enjoy live music and entertainment throughout the afternoon into the evening. With Lucky door prizes, sweepstakes and best-dressed prizes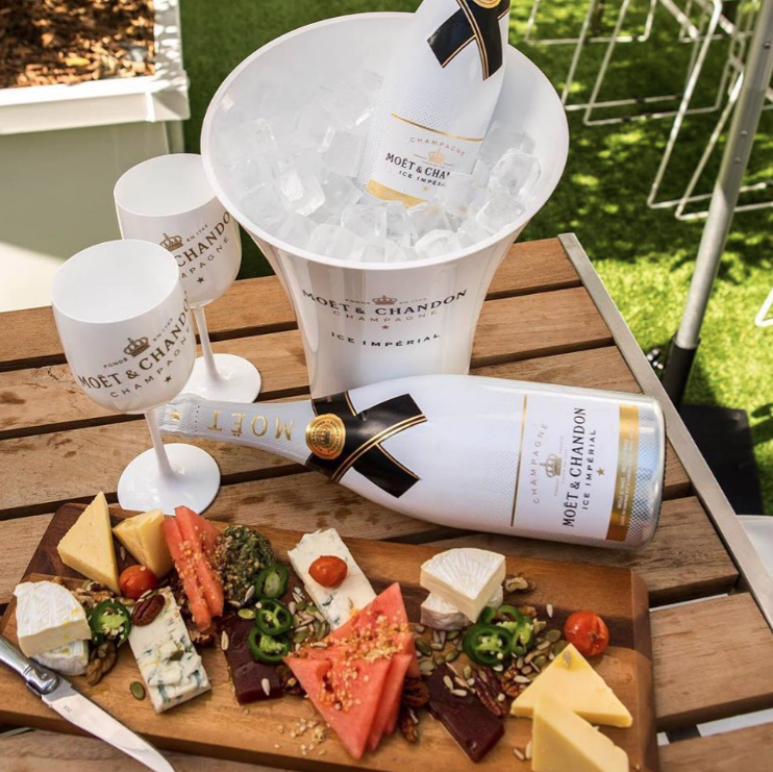 Where: Fortitude Valley
When: Tue 6thNov 2018 | 11am-3pm
What: 3 choices of 4hr drinks packages
How Much: 3 Tiers of Packages
1. Celebrating Chandon Package - $149 pp
Includes: Tap Beers + Tap Wines + Chandon Sparkling, Tap Cocktail + Food (Canapés )
2. Marvelous Moet Package - $199pp
Includes: house spirits Tap Beers + Tap Wines + Moet Champagne + 1 Token to the Moet vending machine = Lavish hors d'oeuvres
3. Devine Dom Peringon Package - $259pp
Includes: Glass of Dom on arrival, bottle for bookings of 5, Includes top shelf spirits + all Beers + all wines by glass, + Moet Ice, normal Moet & Chandon bottomless Glasses, food stations + canapés to start.
Buy your tickets for any package here.
More: X Cargo transforms into a three-tiered exclusive celebration to watch the race that stops the nation.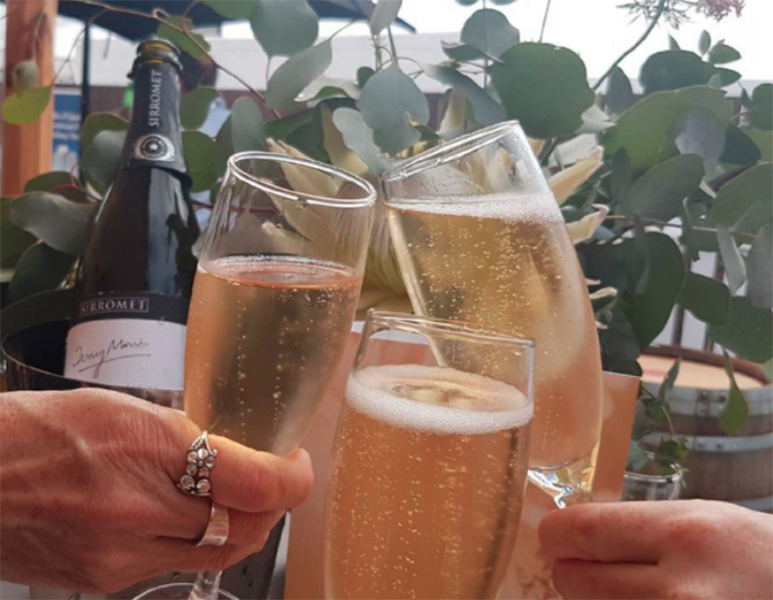 Where: Mount Cotton
When: Tue 6Th Nov 2018 | 11am- 4pm
What: Canapes and sparkling wine on arrival, 2-course lunch matched with premium Sirromet Wines, 4 hr drinks package (including Sirromet wines, beers and soft drink)
How Much:$170pp. Book a table of 10 and save $170. Buy your tickets here
More: live entertainment, fashions on the field, sweeps and with the race played live on the big screen.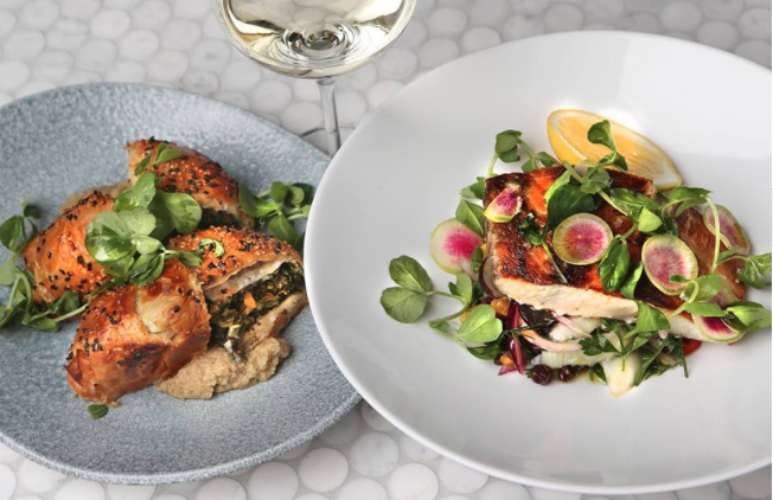 Where: Brisbane
When:Tue 6ThNov 2018 | 11am- 3pm
What: Make the most of the day's festivities and indulge in exquisite modern Greek cuisine designed by internationally acclaimed chef, David Tsirekas.
How Much: FREE
More: Dine in our stunning restaurant or select a table in the Acropolis/Olympus rooms where they'll be playing the races on the big screens.

Where: Brisbane City
When: Tue 6ThNov 2018 | 12pm-3pm
What: Join Patina on the terrace overlooking the river for an afternoon of fine food, horse racing and champagne
How Much: $120pp for a three-course lunch with canapés, a glass of Louis Roederer or a Tanque ray & Tonic on arrival or $195pp for a three-course lunch with canapés and their prestige beverages (Louis Roederer Champagne, Craggy Range Wines, Tanqueray & Tonic)
More: There will be live screens to watch the races and door prizes.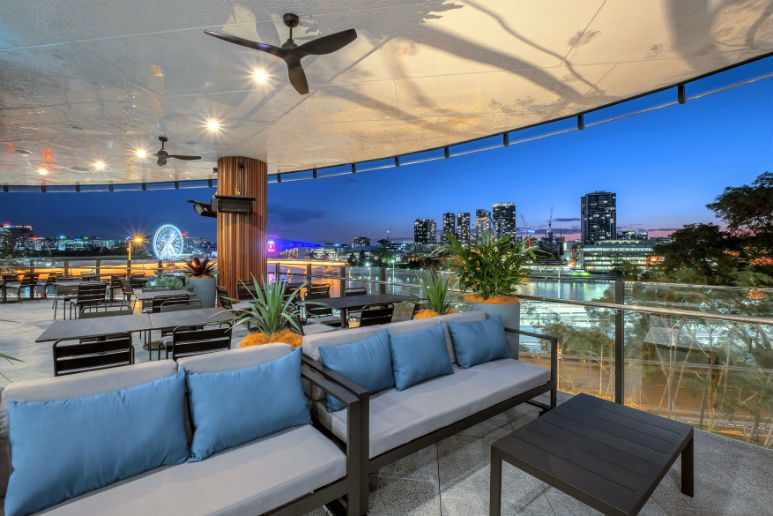 Where: Brisbane City
When: Tue 6ThNov 2018 | 11:30pm- 2:30pm
What: 3-hr food + beverage package
How Much: Tickets from $145pp. Email This email address is being protected from spambots. You need JavaScript enabled to view it. to book your table
More: live music and entertainment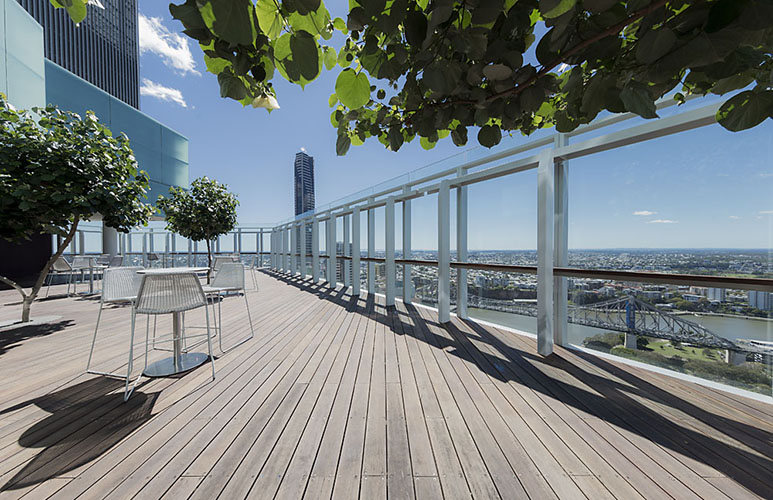 Where: 'The Grove' at 480 Queen Street
When: From 12pm.
What: A premium 'roving' buffet with seafood, salads, sushi, and gourmet sliders with a 4-hour beverage package of beer, wine and fun filled cocktails.
How Much: $175 per ticket.
More: Located 32 levels up, 'The Grove' is not only the perfect place for an evening of 'Rooftop Racing', but also offers picturesque views of the Brisbane River and the Story Bridge. Kick starting at 12pm, the event promises a true race day experience with raffles, fashions on the field, live entertainment and uninterrupted outdoor & indoor LIVE coverage of the races.
LIVE ACTION EXPERIENCE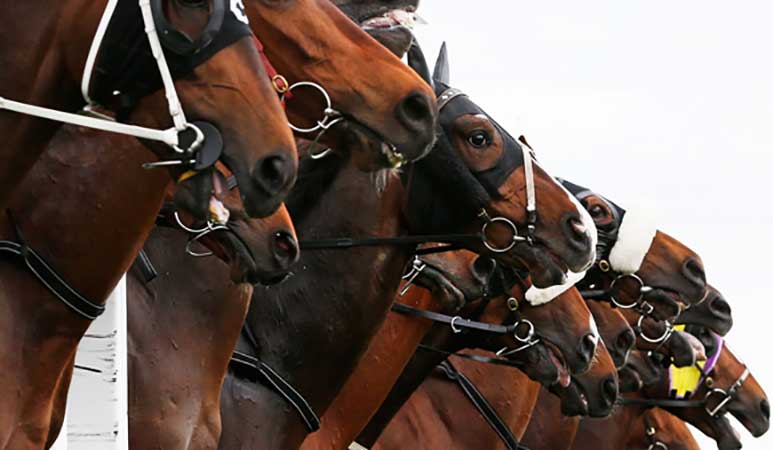 Canadian Club Melbourne Cup- Brisbane Racing Club
Where: Doomben Racecourse
When:Tue 6thNov 2018 | 10:30am- 6:30pm
What: Lap up the best atmosphere you could possibly imagine and make this year's race one to remember. Doomben Racecourse will have everything you could need for the biggest race day of the year. There will be live racing on the track, just in case all of the action from Flemington streaming on every screen isn't enough.
How Much: Ticket prices range from $20pp for general admission to $455pp for the Pimm's Birdcage package. Find the best package and buy your tickets here
More:
Billy J Boutique Fashions on the Field
Free Arbonne Make Up Station
Free Epic Hair Designs Hair Station
Pop-up bars
Live music
Food trucks
FASHION + BEAUTY
Want to look your best so you can contest Fashions on the field. You will slay it this year with some help from our friends...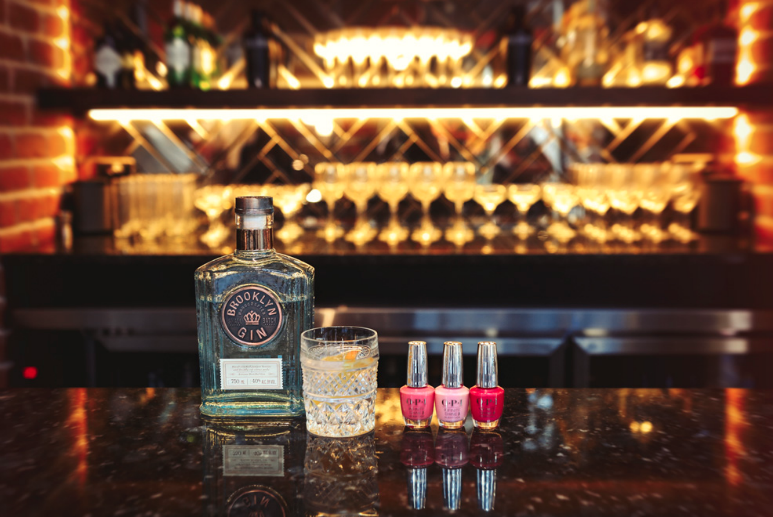 Brooklyn Beauty Bar
Get your lashes, eyes, hair, and tan covered all in one stop while enjoying a pre-drink cocktail before the races and leave the girls from BBB to work their magic. From Cinder to Cinderella (ella, ella) in no time.
Tiger Lamb King St
Who needs headpieces when you can get your hair styled with the expertise of the best hairdressers Brisbane has to offer. Relax in luxurious salon beds in a light-filled salon as you transform into a swan.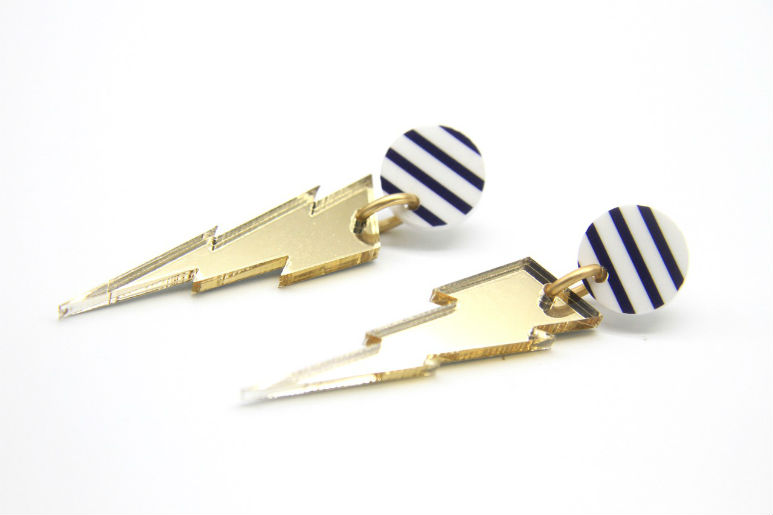 Let us introduce you to Birdee & Star for your Melbourne Cup day look wouldn't be complete without some truly spectacular jewellery. Bold, quirky and cool - we're talking about the jewellery but I guess you are too. You'll want to be seen in these truly unique pieces for as we all know wearable art is so hot right now.
White Gold Boutique
Your body is a temple that deserves a luxe treatment before heading out to the raceway. Find the glossy pink door in Teneriffe and experience the best treatments, makeup and hairstyling. You'll look and feel like a million dollars (and you might even win on the races too!!).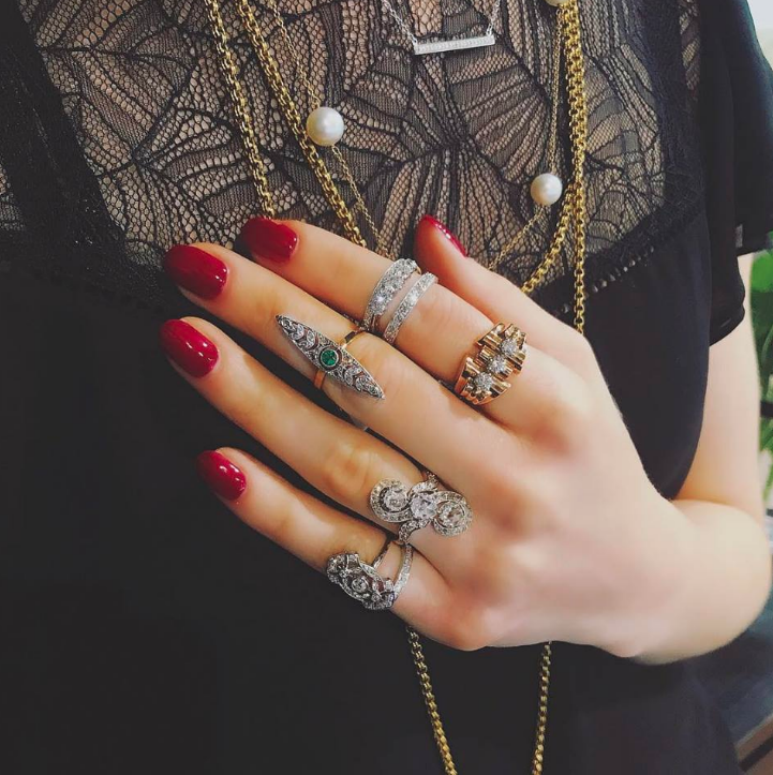 Lannah Dunn
LD antiques are a unique jewelry collection sourced from the UK and France guaranteed to make you stand out and shine bright from the crowd. Get your bling on and get some new jewelry
Designer Emporium
Get the world sought after designer fashion labels without having to leave Brisbane. Choose your race style from their wide range of timeless style.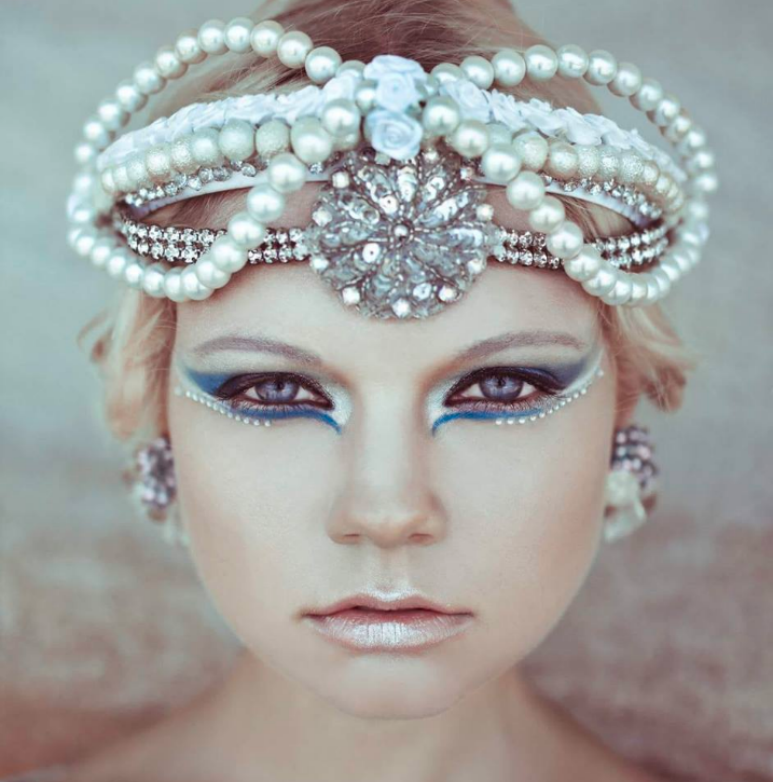 Helena Rose
Bespoke handmade headpieces guaranteed to win you the coveted crown. Choose from stunning pre-made head adornments to a unique piece that will have you the talk of the town. Did we mention she does beautiful Flower Crown workshops to teach you skills you can use...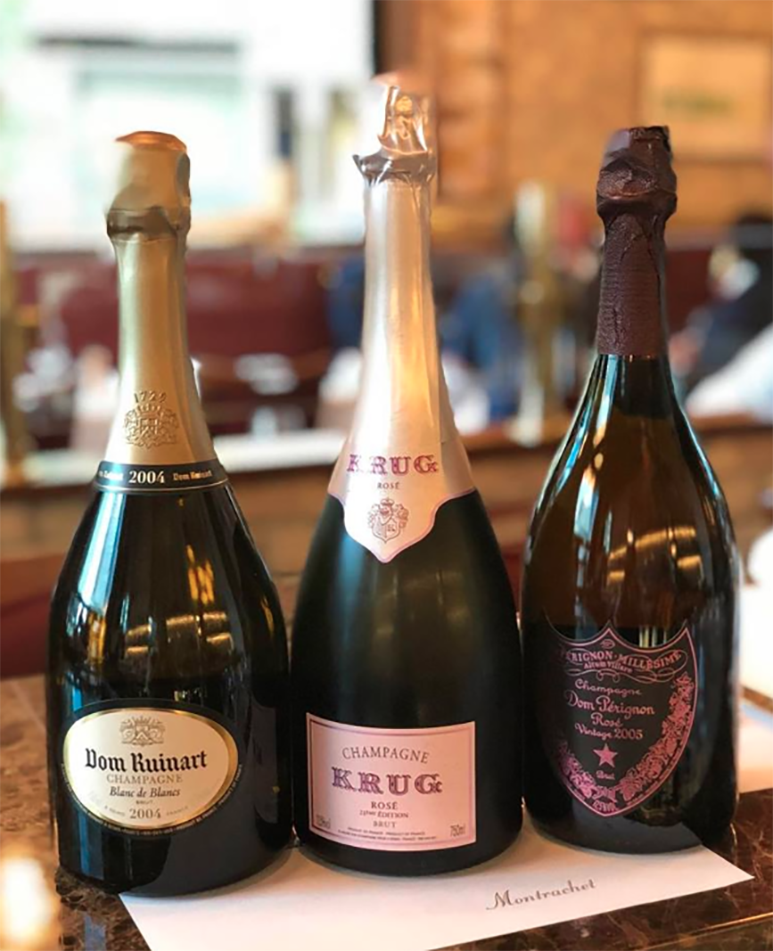 If you're looking forward to Melbourne Cup day but aren't too keen on horse races, head on over to King Street and enjoy Bowen Hills' newest urban destination. Get your fine dining fix or explore the laneways and enjoy adorable eats. Bask in the beauty of the apartments and innovative office buildings and enjoy the charm the neighbourhood has to offer.
About the Author

Out in the beaches of Australia, you can find this charismatic girl laying in the sand with a sangria in one hand and her book in the other. If she's not at the beach, you can catch her on the hunt for the best tacos in Brisbane. She's a sucker for romance or fiction books, but also enjoys her true crime and murder podcasts.